Your experience on PreventionWeb
Please help us improve PreventionWeb by taking this brief survey. Your input will allow us to better serve the needs of the DRR community.
Increasing risk of floods as glaciers recede in Central Andes, South America
Source(s):
University of Huddersfield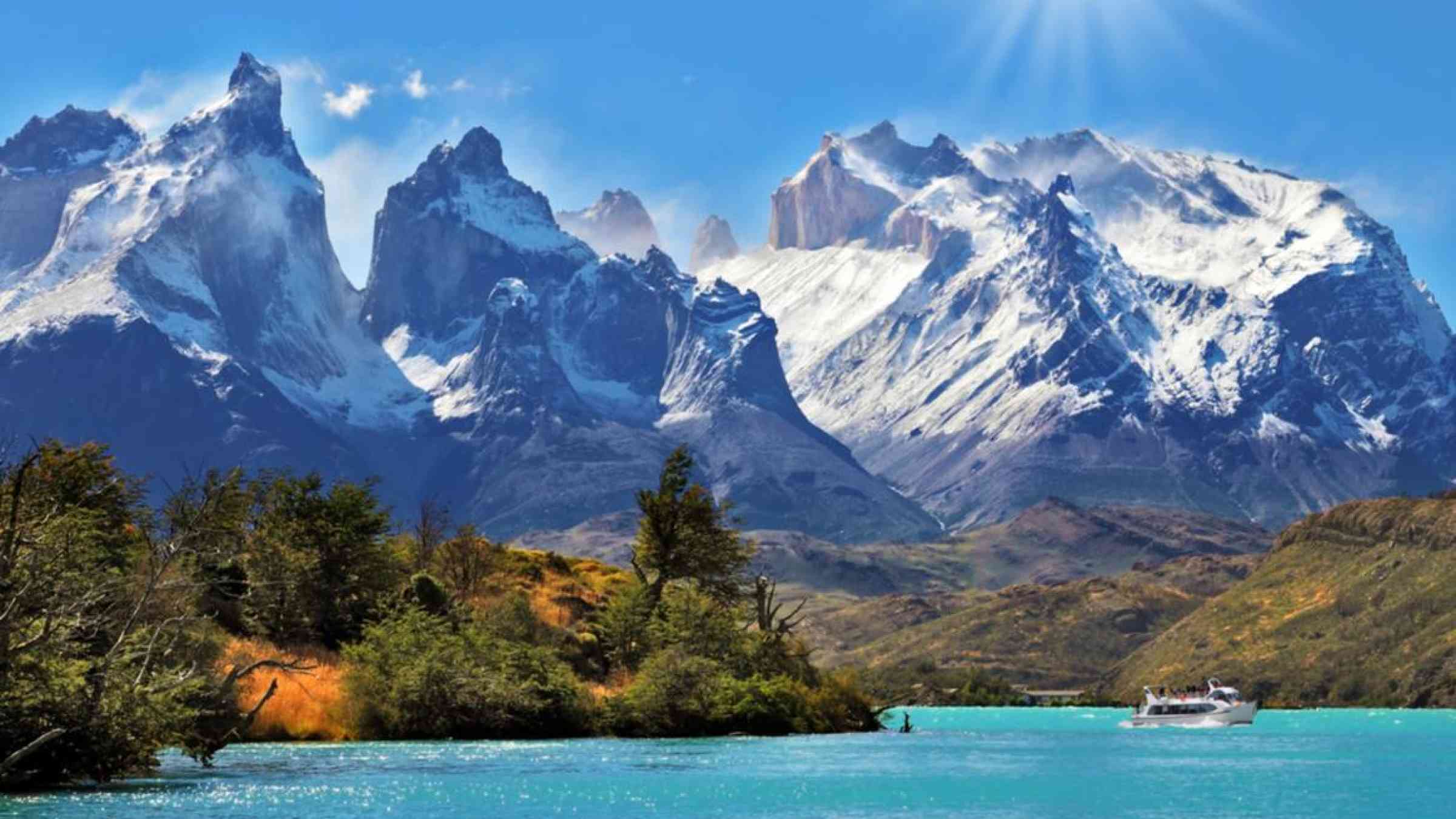 A researcher at the University of Huddersfield has examined the rate at which glaciers have been retreating in the Central Andes and says further monitoring is needed to address the growing risk of 'Glacial Lake Outburst Floods' to communities located downstream from glacierised areas.   
Dr Ryan Wilson is a Senior Lecturer in Physical Geography from the Department of Biological and Geographical Sciences at the University of Huddersfield and has recently completed a project funded by the UK's leading public funder of environmental science, the National Environment Research Council.  
The project assessed past, present and future glacial hazards in Chile such as their changing magnitude, frequency, and distribution under current and future global climate change.   
The research was a collaboration between experts from six countries and has led to the first large-scale inventory of 'Glacial Lake Outburst Floods' and glacial lakes in Chile. These outputs will help identify sites where glacial hazards could develop in the future and better inform planners and decision-makers in Chile and other lower income countries around the world.   
"Alarmingly, more ice-dammed and moraine-dammed lakes are now developing in Chile as glaciers continue to recede. They pose an increasing threat to people's lives, their communities and infrastructure downstream."

Dr Ryan Wilson
Moving forward, the researchers plan to use physically based numerical models to simulate outburst floods at glacier sites identified as posing a high hazard. Such simulations will help towards creating more accurate hazard and flood risk predictions.
The risk of flooding has increased over the last century as glaciers recede in response to global climate change forming a growing number of glacial lake systems.
Outburst floods can occur anywhere that water is stored beneath or on the surface of a glacier, where water becomes ponded behind an ice front or ice dam, or where water is stored in proglacial lakes that develop between a moraine and a receding glacier margin.
Dr Wilson explained that the moraine-dammed lakes are particularly hazardous because a collapse of the moraine dam can trigger the release of large volumes of ponded water.
In Peru, outburst floods from glacial sources have caused 32,000 deaths in the 20th century alone, as well as the destruction of essential economic infrastructure, settlements and valuable arable land. In the Nepal Himalaya, estimated costs associated with the destruction of a mature single hydropower installation caused by an outburst flood were over $500 million USD.
"Alarmingly, more ice-dammed and moraine-dammed lakes are now developing in Chile as glaciers continue to recede and they pose an increasing threat to people's lives, their communities and infrastructure downstream," said Dr Wilson, who is a member of the University's Centre for Human and Physical Geography.
"Our study utilised various data sources to compile a detailed record of geometric change for El Morado Glacier and its adjacent proglacial glacial lake. Results revealed extensive glacier retreat and thinning over the past century and a substantial increase in the area of El Morado Glacier's proglacial lake.
"We hope that our efforts with this study facilitate a better understanding of the impacts of climate change on glaciers in the Central Andes and emphasize the importance of further monitoring of glaciers and glacial lakes in this region" he added.
Dr Wilson and the team explain the findings of the research in an article published by the peer-reviewed Journal of Glaciology. 
Additional research and impact
As part of a project entitled 'Ecosystems, geomorphology and glacial hazards in the context of climate change at Exploradores glacier, XI Aysén Region, Chile' Dr Wilson, accompanied by the University's Dr Emma Ranson-Jones and Dr Matthew Hill, travelled to the Chilean Patagonia to conduct a two-week field campaign centred on the Exploradores Glacier, a large outlet glacier of the Northern Patagonia Icefield.
The team were joined by researchers from Chile's Centre for Ecosystem Research in Patagonia and the University of Concepción as well as experts from the universities of Aberystwyth and Exeter.
The project, which took place in early 2020, answered key questions about past, present and future impacts of climate change in Patagonia by using both drone aerial surveying and ground sampling techniques.
The results have helped to better inform climate change adaptation policies and glacial hazard assessments in the region.
Please note: Content is displayed as last posted by a PreventionWeb community member or editor. The views expressed therein are not necessarily those of UNDRR, PreventionWeb, or its sponsors. See our terms of use