Updates
Just-in-time cash transfers make vulnerable communities resilient to climate shocks
Source(s):
World Economic Forum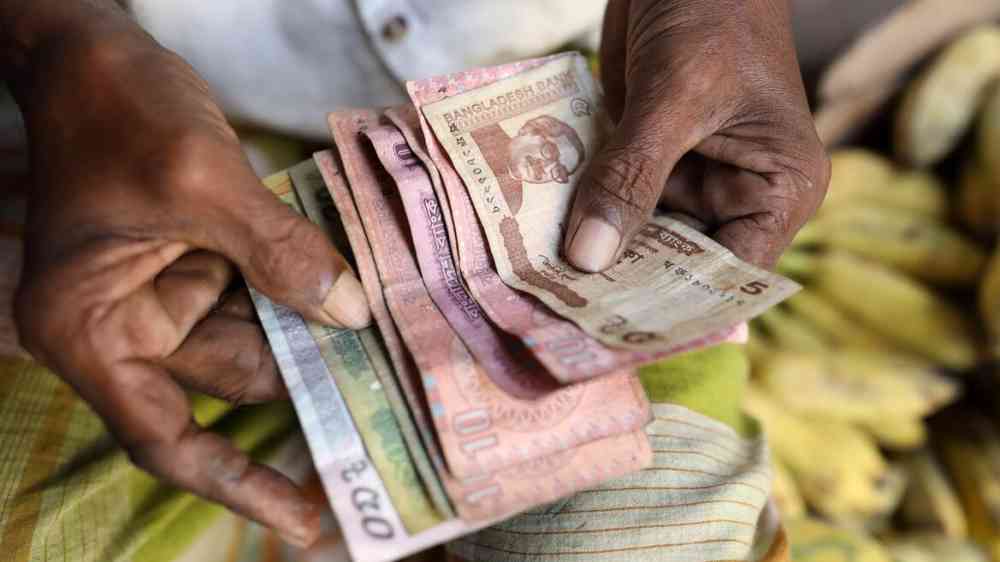 Dietmar Temps/Shutterstock
Ecological disruption is in full swing. Climate-induced disasters, including chronic droughts, extreme heatwaves, torrential rains and fast-melting glaciers, are becoming unpredictable and violent. Completely reversing accelerated climate change remains a distant dream, but by introducing constructive climate mitigation and adaptation practices, people can become more resilient to climate shocks.
Much of the focus has been on climate mitigation practices, which means reducing the flow of greenhouse gases into the atmosphere by replacing fossil fuels with renewable energy. Adaptation is another aspect of the fight against climate change, however.
Divide on mitigation and adaption
Mitigation remains one of the most popular practices to tackle the climate crisis. According to the Climate Policy Initiative, more than 90% of climate financing is directed towards mitigation, with a small remainder going to adaption and resilient initiatives.
The United Nations has called for a 50/50 split on mitigation and adaptation to make climate financing more impactful. According to the UNEP Adaptation Gap Report, annual adaptation costs in climate-stressed countries remain in the range of $70 billion and are expected to soar to a whopping $140-$300 billion in 2030.
Adaption through cash transfers
Adapting to life in a turbulent climate involves building resilience to unpredictable weather patterns. In times of climate deviations and stretched budgets in developing countries, more effective ways to support vulnerable people are required.
In the past, climate adaptation techniques, such as building a sea wall, have stopped rising sea levels at vulnerable coastal belts. In the region of Keti Bundar, South Pakistan, for example, the provincial government's protective sea wall strategy helped coastal communities sustain their livelihoods and remain resilient. A more straightforward approach to adaptation, however, now gives just-in-time cash transfers to vulnerable people living in climate hotspots. Receivers can use the cash to improve their resilience when climate-induced disasters hit. Financially empowering people automatically minimises the effects of any climate shock.
Cash remains the most preferable form of payment as it gives people the agency to buy things they urgently require, as opposed to what outsiders perceive they need without any ground knowledge.
So, which countries use anticipatory cash transfers to help vulnerable people absorb climate shocks?
Pre-emptive cash measures in Bangladesh
In July 2020, data-driven forecasts in parts of Bangladesh showed that many households were about to experience severe flooding. As an adaptation response, the World Food Programme sent more than 23,000 households around $53 each a few days before and during the floods. Here, timing matters the most and receiving cash - even a day before experiencing a climate-induced disaster - significantly boosts resilience. This pre-emptive initiative turned out to be a great move – even though the floods were the worst faced in a decade. The floods of 2020 caused unprecedented damage as a third of Bangladesh was under water. Households that got a cash transfer in time were 36% less likely to go a day without eating than those that hadn't received one. In the past, when floods hit Bangladesh, millions faced starvation and long-term malnutrition complications for indefinite periods.
Unconditional cash transfers in Niger
With intense droughts and poor soil conditions, more than 13 million people in Niger lack access to clean drinking water. Despite a cash-strapped economy that lacks funding, the government of Niger, with the assistance of the World Food Programme (WFP), kicked off its own anticipatory cash transfer programme for responding to water scarcity. Using the satellite-based Water Requirement Index, the government of Niger detects any fast-depleting water resources in climate-stressed zones. When this index shows that water has fallen 10% below the agricultural requirements, it automatically triggers the unconditional cash transfers to be sent out. The results have been phenomenal. According to Niger authorities, more than 100,000 vulnerable people in four villages have improved their resilience to coping with climate-induced disasters.
Anticipatory cash transfers save Ethiopian livelihoods
In recent times, Ethiopia's climate crisis has taken a significant toll on the country's food production levels. With back-to-back droughts over the last six years, more than 10 million people need urgent humanitarian support. Nevertheless, combined with timely cash transfers and a robust early warning system, the Ethiopian government is now protecting the lives and livelihoods of millions in the Somali region. Food Consumption Scores (FCS) - an indicator used to measure food insecurity - remained at an 'acceptable level' for 91% of those receiving both anticipatory cash and early warning information. On the importance of early warning systems, the United Nations Secretary-General, Antonio Guterres, says that: "every person on Earth will be protected by early warning systems within five years."
Please note: Content is displayed as last posted by a PreventionWeb community member or editor. The views expressed therein are not necessarily those of UNDRR, PreventionWeb, or its sponsors. See our terms of use