Your experience on PreventionWeb
Please help us improve PreventionWeb by taking this brief survey. Your input will allow us to better serve the needs of the DRR community.
WMO steps up action on water
Source(s):
World Meteorological Organization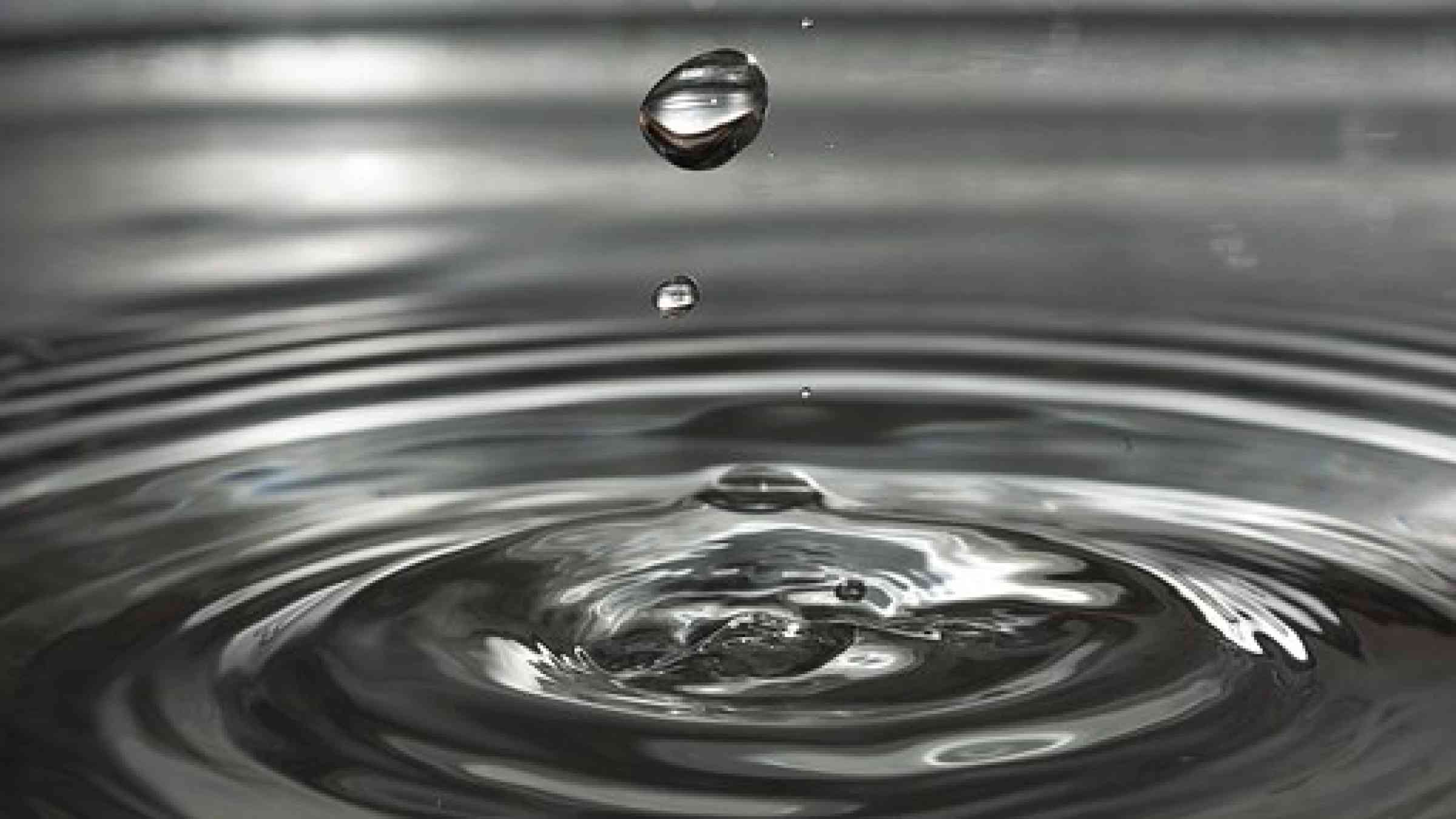 The World Meteorological Organization is revamping its strategy on water in order to face up to the unprecedented challenges posed by water stress, floods and droughts and lack of access to clean supplies.
WMO Executive Council held a special one-day dialogue on water as part of a concerted drive to strengthen hydrological services and to improve forecasting, monitoring and use of water supplies and to tackle the problem of too much, too little or too polluted water.
WMO formally assumed the direction of the World Water Data Initiative, given that better data is key to better management of water. It also launched a new innovation call from the WMO HydroHub facility to support operational hydrology.
"We need to put a much bigger emphasis on the effective, equitable and sustainable management of our water resources," Kofi Annan, former UN Secretary-General and chair of the Kofi Annan Foundation, told the high-level session.
"Intelligent water management should create benefits for everyone, as no one society can prosper long without sustainable access to clean and sufficient freshwater. If sustainably managed across sectors and societies, water has the power to build trust between communities and contribute to the broader establishment of peace and development efforts," said Mr Annan.
Climate change is placing an even greater stress on water supplies and increasing the risks of extreme weather events. Experts predict that by 2050, water-related climate impacts could depress GDP growth by as much as 6% across much of Africa, Asia and the Middle East, said Mr Annan, urging governments to deliver on the promises of the Paris Climate Agreement.
"Climate change is more than a climate issue," said Sophia Pal Gai, Minister of Water Resources and Irrigation of the Republic of South Sudan. "All too often it is making itself evident through drought and floods. Floods are occurring with increasing frequency, destroying lives and property."
A spike in seasonal rainfall in parts of East Africa which had been previously suffering from drought, has resulted in widespread flooding through large parts of Horn of Africa. At the same time, it is foreseen that in less than 10 years there will be a significant increase in water scarcity in Africa, which will have profound impact on our societies, said the minister.
South Sudan is landlocked and shares borders with six other countries. Like many African countries, it suffers from a lack of hydrological data and water information that it needs to inform government development policies.
"The leading role of WMO in operational hydrology is needed more than ever before," said Minister Pal Gai.
World Water Data Initiative
The Executive Council is discussing WMO water strategy cornerstones to address water challenges and develop better hydrological information and services to support the global agenda on sustainable development, disaster risk reduction and climate change.
Sustainable Development Goal 6 sets ambitious 2030 targets for clean water and sanitation, including implementation of integrated water resources management at all levels. As part of efforts to drive forward the sustainable development goals, a High Level Panel on Water was set up. In March 2018, it issued a report entitled "Making Every Drop Count," with recommendations for various initiatives that were developed.
One of these initiatives is the World Water Data Initiative, which was implemented under the leadership of the Australian Government.
The report highlighted the importance of the World Water Data Initiative – which was implemented under the leadership of the Australian Government -  for informed decision-making in water resources management. It urged that this data initiative should continue its work in a "Phase II."  The Australian Government invited WMO to take the lead in the way forward and in shaping Phase II with a five-year roadmap.
"Ensuring reliable water data will be an essential and strategic part of managing this essential and most vital resource," said Sally Mansfield, Australian Ambassador and Permanent Representative to the UN in Geneva.
"On behalf of the Australian government I would like to formally hand over responsibility for this initiative to all of you at WMO," she said.
Danilo Turk, chair of the High-Level Panel on Water and Peace, said better water data was of critical importance to building up cooperation on water resources.
"Hydrologists understand the importance of data to understand long-term water phenomenon, as well as existing gaps in the knowledge. These gaps must be reduced. The knowledge and experience of WMO is invaluable," he said.
HydroHub Innovation call
WMO has set up a Global Hydrometry Support Facility (WMO HydroHub) to make  expertise – from science to technology to services – available to end-users of hydrometeorological data and services from various economic sectors. These connections help to increase the base of hydrometeorological data – catalyzed by innovative technologies and approaches – to support WMO Members in water-related decision-making.
Coinciding with the special dialogue on water, the WMO HydroHub issued its first innovation call, offering seed-funding of up to a total of 100,000 Swiss francs to successful applicants. This Innovation Call aims to address issues experienced by National Meteorological and Hydrological Services (NMHSs) in hydrological monitoring. NMHSs operate observation networks to collect measurements as a basis for forecast and warning services. These networks are expensive and the demand for more cost-effective products is high.
A variety of alternative solutions has been developed including low-cost sensor technologies, crowd-sourcing of observations and utilization of data for other purposes. Nonetheless, operational uptake by NMHSs is rather low. Reasons are diverse and range from unknown cost and quality to lack of trust in innovative approaches.
The WMO Global Innovation Hub is looking for projects that encourage the endorsement of innovative observation technologies or monitoring approaches by NMHSs at a lower total cost.
Please note: Content is displayed as last posted by a PreventionWeb community member or editor. The views expressed therein are not necessarily those of UNDRR, PreventionWeb, or its sponsors. See our terms of use