Your experience on PreventionWeb
Please help us improve PreventionWeb by taking this brief survey. Your input will allow us to better serve the needs of the DRR community.
WIN DRR Leadership Awards 2023: Excellence Award – Finalists
Source(s):
United Nations Office for Disaster Risk Reduction
United Nations Office for Disaster Risk Reduction - Regional Office for Asia and Pacific
United Nations Office for Disaster Risk Reduction - Sub-Regional Office for the Pacific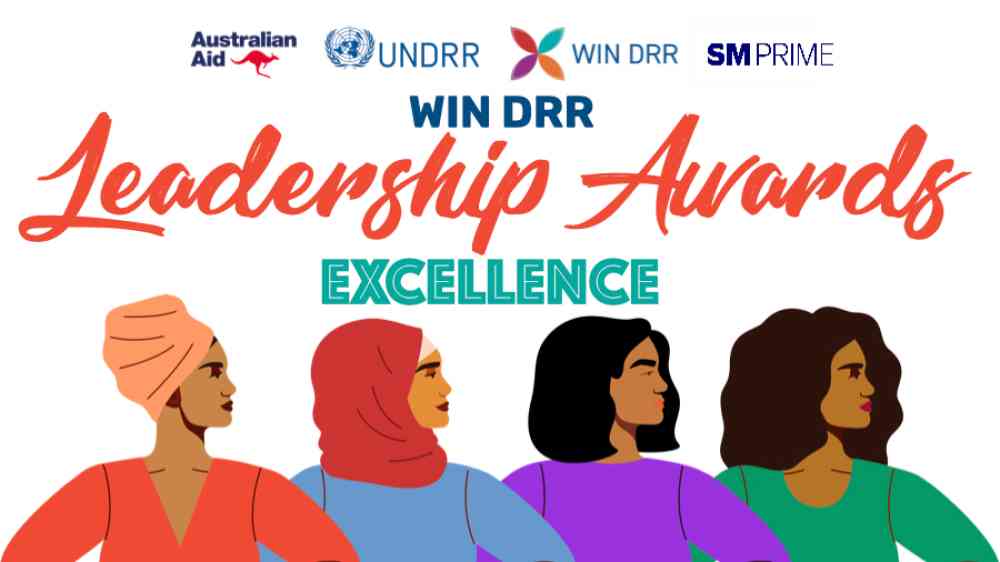 These six women are the finalists for the 2023 Women's International Network for Disaster Risk Reduction (WIN DRR) Excellence Award, proudly sponsored by SM Prime.
They have achieved exceptional professional success in disaster risk reduction over the course of their careers and were selected among more than 400 nominations received from across Asia and the Pacific. Their ideas, stories and impacts reflect the wide variety of solutions that are required to meet the challenges that we are seeing of increasing climate change and disaster risks in the region.
Decibel V. Faustino-Eslava – Philippines
Photo: Decibel V. Faustino-Eslava
Dr. Decibel V. Faustino-Eslava from the School of Environmental Science and Management at the University of the Philippines Los Baños, Laguna in the Philippines works at the intersection of scientific research and the application of risk knowledge to decision-making.
"Landslide prediction is complex because it sits on the fuzzy boundary between science, technology, and decision-making. Therefore, I believe the approach to address this issue needs to be simple to facilitate the technical and operational dissemination of timely information to authorities, organizations, and communities", she says.
Dr. Decibel V. Faustino-Eslava is a geologist who is not only an educator but also a researcher, extensionist, and academic administrator. As an administrator, she has led various professional organizations that include the Geological Society of the Philippines, the Division of Earth and Space Sciences of the National Research Council of the Philippines, and the Philippine Environmental Science Association. She was also the youngest Dean appointed to the School of Environmental Science and Management, and it was under her leadership that the School was recognized as a Philippine Commission on Higher Education Center of Excellence for Environmental Science.
She has led numerous research projects and commissioned works geared towards DRRM (geohazards, ecological risks, food security, etc.) that have been translated into operational warning systems, national databases, decision-making guides, and policy recommendations. She currently leads the work on using rainfall-landslide thresholds for developing early warning systems in different regions of the Philippines. This is the first step towards the establishment of a national landslide early warning system for adoption by national and local government agencies. She designed this system to utilize big data and artificial intelligence, and to highlight public participation and citizen science for more dynamic disaster risk reduction initiatives, and for improving risk reducing behavior.
Dr. Eslava has always fostered the idea of complementation, not competition. In line with this, she spearheaded the establishment of a community of practice on the study of landslides in the country, composed of researchers from the academe and the national government agencies to encourage partnerships for the sharing of ideas, resources, and data, towards an effective Philippine DRRM planning for landslides.
Tavida Kamolvej – Thailand
Dr. Tavida Kamolvej is a bridge between the realms of scientific insight and policy action, uniting the classroom and the global stage in a shared pursuit of resilience and safety. Throughout her illustrious journey from the lecture halls of Thammasat University to shaping international frameworks, she has personified the vital science-policy interface, fostering data-driven decisions and innovative strategies in disaster risk reduction. As a visionary leader and educator, she has not only harnessed the transformative power of knowledge and courage but also sculpted a future where science meets governance, crafting policies rooted in empirical wisdom and forward-thinking leadership.
Dr. Tavida Kamolvej from Thailand is the Deputy Governor of Bangkok, the capital and largest city of Thailand. For the past 20 years, she has worked as a disaster specialist, professor, Dean of the Faculty of Political Science at Thammasat University in Thailand and as a well-known Thai public policy professional. Popularly referred to as "Lady Disaster", Dr. Tavida Kamolvej returned to Thailand after the devastating Indian Ocean tsunami in 2004 as the only female expert on a team in charge of developing Thailand's National Disaster Warning System. She later represented the Government of Thailand in various deliberations on the global blueprint for disaster risk reduction, the Sendai Framework for Disaster Risk Reduction 2015-2030.
"When I returned to Thailand as a pioneering female expert in my field, I confronted preconceived notions and many were unable to see the expert standing before them. But I embraced the challenge, determined not only to prove myself but to shatter the deep-rooted gender biases. The journey has been about more than proving a woman can match a man in expertise and leadership. It has been about showcasing the sheer power and potential that resides in every woman. Through determination, I think I have carved a path in Thai society, proving that women are not only capable of leading but excel in doing so, particularly in critical sectors such as disaster management."
Dr. Tavida Kamolvej also developed the country's first disaster study curriculum and has continued to teaching and mentoring students in her ongoing role as professor of the Faculty of Political Science at Thammasat University. Through her academic work, she has challenged traditional approaches, advocated for innovative solutions, and influenced the direction of policy implementation in disaster management.
Krishna Karkee – Nepal
Krishna Karkee from Kathmandu in Nepal is a leader in the sector of disaster risk reduction and humanitarian action with extensive practical experience. She has tirelessly contributed to passing on ideas and action to others to build the capacity of individuals and agencies dedicated to disaster risk reduction and humanitarian action, especially women.
Krishna Karkee has served as a General Secretary of the Disaster Preparedness Network Nepal (DPNet-Nepal) which is a national network serving as secretariate of the National Disaster Risk Reduction and Management Platform led by the Government of Nepal. In this role, she was engaged in the development of the DRRM Act and the Policy and Strategic Plan of Action 2018-2023.
Her involvement as the female General Secretary of DPNet-Nepal and the Co-coordinator of the Association of International NGOs in Nepal underscores her leadership competencies. Ms. Karkee's transformative efforts reverberate through her passionate advocacy for risk reduction, humanitarian action, and addressing vulnerabilities with a strong focus on gender mainstreaming. She champions innovative approaches, to capacitate national and local level government, private sector, I/NGOs and civil society and vulnerable people to develop resilient lives and livelihoods. Her contributions to resilience building through humanitarian action have been particularly remarkable during the Nepal Earthquake 2015 and COVID-19.
Her strong advocacy for women's inclusion at all institutional levels is setting a transformative example, encouraging gender diversity and inclusion, and contributing to building a more resilient society. She is also the founder of the Women Humanitarian and Disaster Risk Reduction Platform (WHDRRP) in Nepal, established in 2019, which promotes women's leadership in DRR, climate action and humanitarian work. She has trained more than 200 women professionals comprising of local government representatives, civil society organizations, and individuals, empowering them to actively engage in disaster management and resilience building.
Ms. Karkee has also made great efforts to empower women in traditionally male-dominated roles by training 120 firefighters, including one fifth women volunteers, capacitated more than 40 Emergency Operation Centers (EOCs) at national to local levels and led several disaster preparedness simulation exercises at different levels in Nepal.
"I strongly believe that women are not just vulnerable but have the capacity to take on leadership roles and become powerful change-makers, driving the transformation towards a more resilient society and nation", Krishna Karkee says.
Regina Salvador-Antequisa – Philippines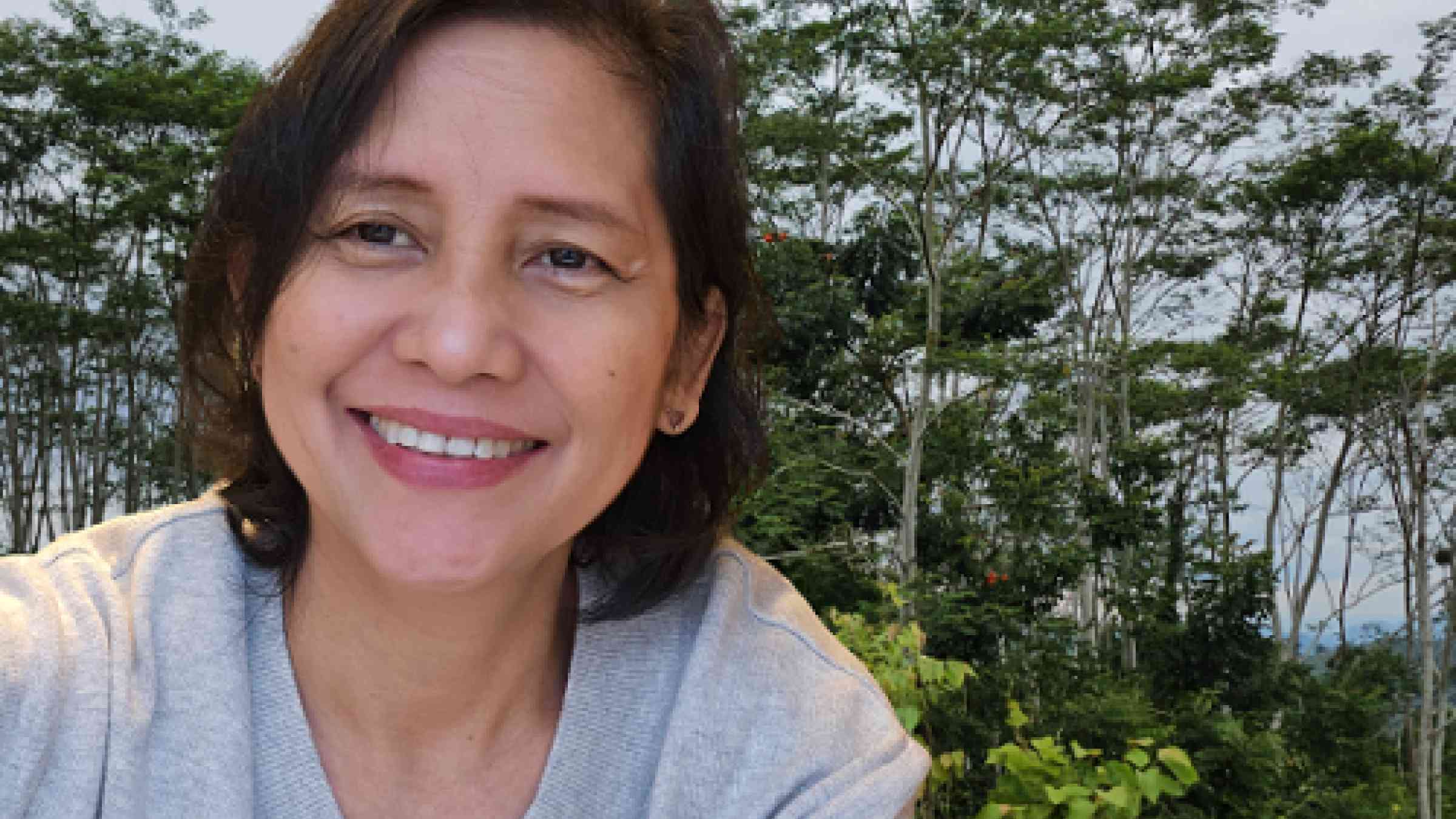 Photo: Regina Salvador-Antequisa
"My work in promoting community-led disaster response and resilience building has empowered individuals to come together, harness their capacity and forge partnerships. I am passionate about advocacy to institutionalize good practices and strengthen people's participation in DRRM governance, which has led to partnerships with local government units and the inclusion of marginalized sectors in local DRRM planning and budgeting, and representation of vulnerable basic sectors in all local DRRM councils in the country."
Regina "Nanette" Salvador-Antequisa from Iligan City, Northern Mindanao in the Philippines has had a very active and diverse career in disaster risk reduction in the Philippines over the past 30 years as a leader with the civil society organization 'Ecosystems Work For Essential Benefits' (ECOWEB) in Lligan, Lanao del Norte and convenor of the Community-led Emergency Action Response Network (CLEARNet).
She has mainly worked with communities and advocated for the reduction of disaster risk at the local level, including survivors- and community-led crisis response. Regina "Nanette" Salvador-Antequisa has led many projects that involved preparedness drills and early warnings, as well as major typhoon response operations and empowering affected communities after the Marawi Siege in 2017, a conflict between the Philippine government security forces and militants affiliated with Islamic State.
At the global level, she was engaged in ensuring local voices are heard in the development of the 2030 Agenda and currently, on the localization of humanitarian aid. She is also representing the Victims of Disaster and Calamities sector in the national council of the basic sectors in Philippine National Anti-Poverty Commission (NAPC) and in the National DRRM Council. She is an active advocate of the localisation and transformation of the humanitarian system and engaged in international advocacy actions with the global Alliance for Empowering Parrnerships which she chairs, and a governing board member of the Talk to Loop, an international humanitarian aid feedback mechanism that aims to place the voices of affected people at the heart of organizational decision-making.
"The active involvement of women in DRR implies inclusion of women's unique perspectives, skills, and experiences that are essential in addressing the diverse needs and vulnerabilities of communities and mobilizing the capacities of half of our population. By empowering women to take leadership roles in DRR, we not only ensure inclusive and gender-responsive approaches, but also enhance the resilience and sustainability of our efforts."
Shaila Shahid – Bangladesh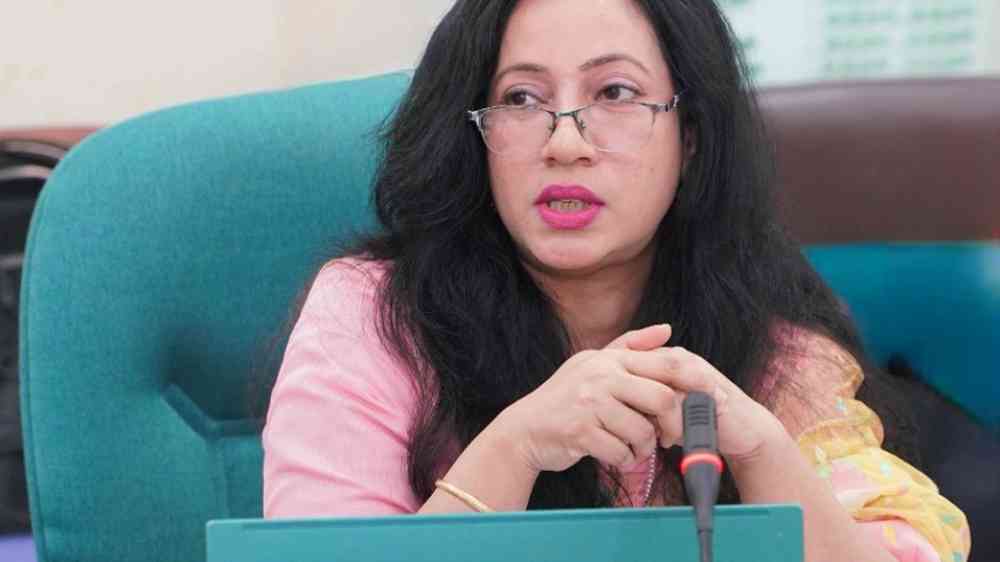 "I have worked to redefine the narratives of building resilience by underpinning it with the people's priorities, development justice and reducing the inequalities. We need to continue working on risk interdependencies across ministries and private sectors."
Shaila Shahid based in Dhaka, Bangladesh is an Advisory Board member of 'Tomorrow's Cities', the Urban Disaster Risk Hub of the UKRI and GCRF initiative, working globally to reduce disaster risk of the urban poor. Shaila Shahid is an environmental lawyer and is currently serving as the Senior Advisor of the Pitachara Forest and Biodiversity Initiatives and National Alliance on Drowning Prevention. With an impressive background as the immediate former Chief Operating Officer of the Disaster Climate Change Unit (DCCSU) within the Department of Public Health Engineering (DPHE) of the Bangladesh Government, and as a Senior Advisor at the International Centre for Climate Change and Development (ICCCAD), Shaila Shahid brings a wealth of knowledge and experience on building community resilience and influencing institutional framework towards a risk informed governance mechanism.
In her role as the Chief Operating Officer of the Disaster Climate Change Unit, for the past three years she provided technical expertise and advises on integrating disaster risk reduction, emergency response and climate change adaptation in government-led programmes and projects, particularly in disaster-prone and climate-vulnerable areas. She has worked in the world's largest refugee context in Cox's Bazar where she provided coordination support to government, donors, NGOs and non-state actors, particularly on risk resilient water, sanitation and hygiene (WASH) service delivery to Rohingya refugees.
Shaila Shahid has been dedicated to reducing disaster risk for more than 20 years, both in technical roles and in advisory and managerial capacities. She has been instrumental in shaping key disaster risk reduction policies, such as the Disaster Management Act 2012 and risk reduction action plan for climate change for different ministries, thereby strengthened the legal and institutional frameworks for disaster resilience in Bangladesh. She has also played a pivotal role in capacity building and engaging diverse stakeholders in DRR, empowering government agencies, local communities and civil society organizations with the knowledge and skills to effectively address disaster risks and adapt to climate change impacts.
Shaila Shahid has also been a strong advocate for gender equality in DRR at national, regional and global levels. She has supported the Department of Women Affairs, Ministry of Women and Children Affairs to develop their Risk Reduction Action Plan and also served as the gender focal point for the Disaster Climate Change Unit in the Department of Public Health Engineering and developed the Gender Action Plan, the Gender and Development Forum, Vulnerability to Resilience, V2R Framework.
Shaila Shahid has already received several major awards and recognition for her work globally, including the Mary Fran Myers Disaster Scholarship Award from the Natural Hazards Center, Colorado University, USA, World Wild Life Fund, WWF Fellow, and the Charles Wallace Fellowship by the British Council. In 2018, she served as the Lead Discussant in the High-level Political Forum on SDG 11 Building Resilient Cities and Communities invited by the ECOSOC President at the United Nations Secretariat in New York.
"Women are the faces of resilience, agents of change, actors and contributors at all levels of disaster risk management. What we need is to create an enabling environment for them to actively play their roles."
Flora Vano - Vanuatu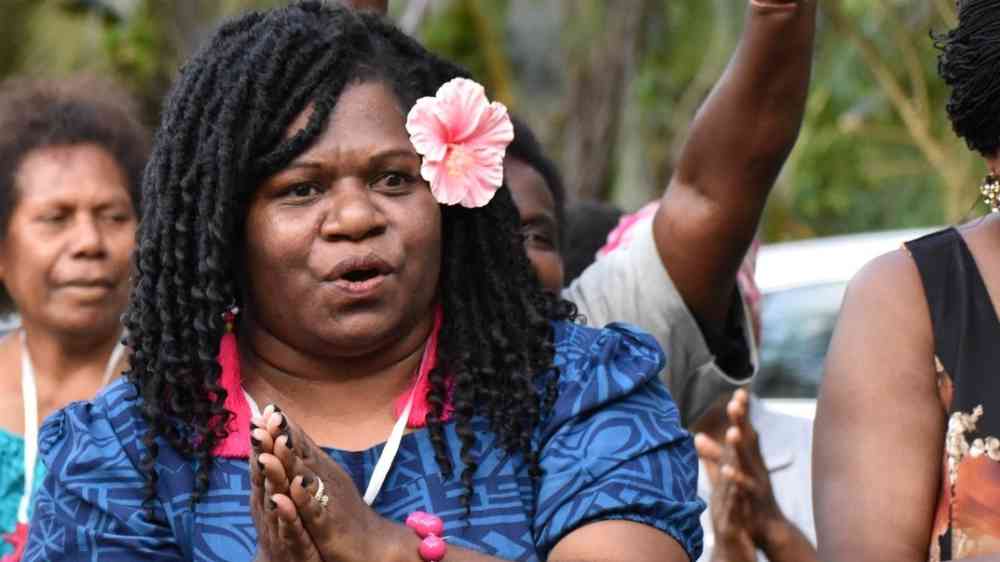 "It is important for women to be part of disaster risk reduction because we are the first responders and at the frontline in any situation and we put others before us so that no one is left behind."
Flora Vano is an Indigenous Ni Vanuatu woman and the Country Manager of ActionAid Vanuatu, an organization that is supporting local women to become galvanizing and powerful community leaders, particularly in times of crisis such as disasters.
Flora Vano works with women with disabilities, Indigenous women, widows, single mothers, and fisher folk women who are already marginalized in their communities and face pre-existing inequalities even before a hazard strikes, among others through the Women I TokTok Tugeta (WITTT) forums, through which ActionAid Vanuatu was able to organize women to learn more about DRR starting with doing women-led community-based protection assessments and setting their priorities and action plans.
Flora Vano also leads the Women's Wetem Weta (Women's Weather Watch) programme that builds a women's network of disaster preparedness experts who disseminate easily understandable early warning messages to their communities, spanning 30,000 people, when severe weather is forecasted. Besides increasing preparedness and decreasing disaster impacts, the programme led by Flora Vano supports women being recognized as respected and knowledgeable members of their community.
Flora Vano embodies leadership in DRR through a strong feminist practice. Her commitment to supporting women leaders in communities was for example demonstrated during the twin cyclones in March 2023, when Flora Vano personally checked in on women in the ActionAid network, herself providing provisions to those also working hard to support others. She is dedicated and determined to use her knowledge, skills and expertise through feminist practice to increase the well-being of communities in Vanuatu.
---
Background
The WIN DRR Leadership Awards recognize women's achievements in DRR across the Asia-Pacific region. The awards are part of UNDRR's flagship women's leadership initiative the Women's International Network for Disaster Risk Reduction (WIN DRR), supported by the Government of Australia. There are two award categories, the Excellence Award, proudly sponsored by SM Prime, and the Rising Star Award. The WIN DRR Excellence Award is proudly supported by SM Prime Holdings Inc. and US$10,000 will be awarded to an individual woman who has achieved exceptional professional success in DRR during a ceremony on 13 October 2023 in Manila, Philippines, on the occasion of the International Day for Disaster Risk Reduction. See the WIN DRR Rising Star Award finalists.
Join the Women's International Network on Disaster Risk Reduction
The Women's International Network on Disaster Risk Reduction (WIN DRR) is a professional network to support women working in disaster risk reduction, in all their diversity. WIN DRR promotes and supports women's leadership in disaster risk reduction across the Asia Pacific region, and aims to reduce the barriers faced by women and empower them to attain leadership and enhance their decision-making in disaster risk reduction. WIN DRR is supported by UNDRR and the Government of Australia.
Please note: Content is displayed as last posted by a PreventionWeb community member or editor. The views expressed therein are not necessarily those of UNDRR, PreventionWeb, or its sponsors. See our terms of use