Your experience on PreventionWeb
Please help us improve PreventionWeb by taking this brief survey. Your input will allow us to better serve the needs of the DRR community.
These women are the 15 finalists for the 2022 Women's International Network for Disaster Risk Reduction Excellence Leadership Award, proudly sponsored by SM Prime. From the 420 nominations received from 24 countries across the Asia Pacific, their stories reflect the diversity of solutions required to meet the converging challenges of accelerating climate change and disasters in the region.
Anuradha - India
"There is a deeper understanding of systemic risks pertaining to health, safety and economic well-being, cultural norms, and other social constructs of vulnerabilities and how they interact," says Anuradha. "This helps women DRR professionals in designing and implementing more effective programs."
Anuradha has been working to mainstream disaster risk management in the state of Himachal Pradesh - one of the most disaster-prone states of India. Doers is the organisation she founded and  leads. It focuses on communicating with vulnerable groups, building their capacities and helping them prepare for disasters in a changing climate. "We work with children, orphans, women groups, the elderly as well as persons with disabilities and build their capacities in disaster risk mitigation and preparedness."
She says women practitioners in DRR are supporting other women leaders, creating a wider impact in the workplace, especially with women who bring a tech or science background to their disaster work. "Their quest to use technologies like GIS, drones, and other open-source applications is fuelling women's ambitions and effectiveness as DRR practitioners."
Maria Isabelle 'Beng' Climaco - Philippines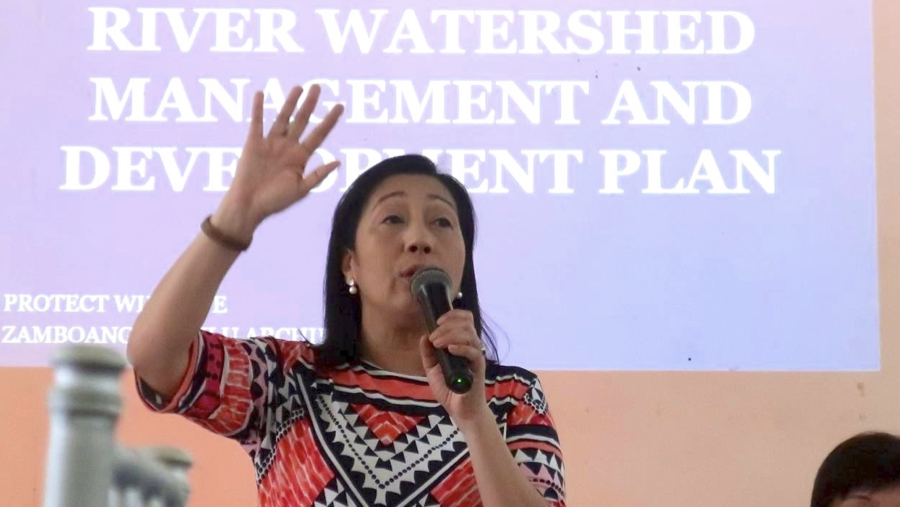 "Our mindset must encourage a whole-family, a whole-city, and a whole-country approach to make the world safe for humanity, for present and future generations," says Maria Isabelle 'Beng' Climaco. "From actions at home to key policies and commitment from national and international communities, every single act of disaster risk reduction matters to save lives."
'Beng' is the former mayor of the city of Zamboanga in the Philippines.  She was also the Chairperson of the Zamboanga City Disaster Risk Reduction and Management Council (ZCDRRMC). 
She says nuanced DRRM responses require continuous dialogue and inclusion of all members of society, including those who are too often excluded from these decisions – women, children, senior citizens, and persons with disabilities – to achieve synergy and resilience. "Inclusivity is strength," she says. "Each individual's expertise can help prevent, address, and mitigate disasters by a structure that identifies a system of collaboration."
Veronica Gabaldon - Philippines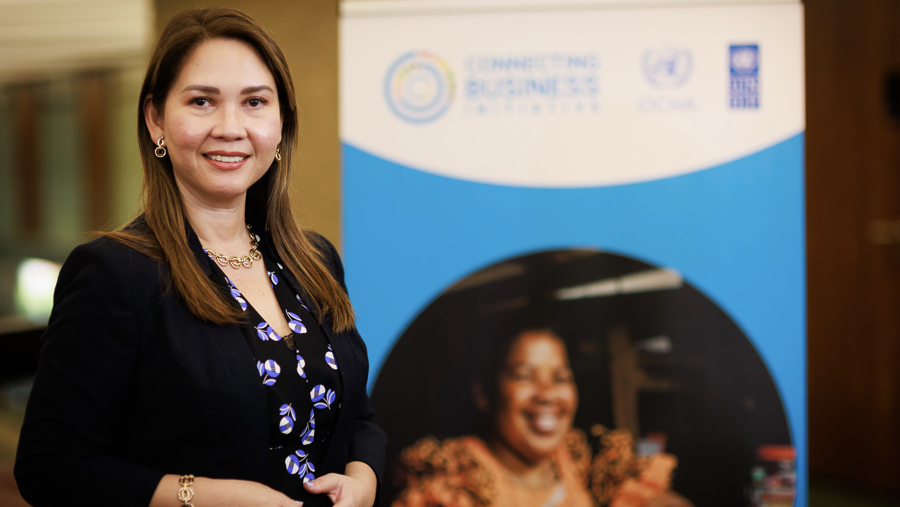 "Disasters don't discriminate, but sadly, the field meant to manage them does," says Veronica Gabaldon. "Too often women are left out of the conversation when DRR policies and programs are designed and implemented."
Veronica is the Executive Director of the Philippine Disaster Resilience Foundation (PDRF). She leads the strategic direction of the organisation towards strengthening the country's disaster resilience, including efforts to more efficiently mobilise private sector resources during crises. She has also been a staunch champion and enabler of public-private partnerships for resilience, forging partnerships with private sector lifeline industries such as energy, telecommunication, water and sanitation, and their public sector counterparts. "From what I have witnessed, where women are involved, there will most likely be active participation by the community because women are trusted members and active in the rebuilding process," she says.
Veronica has seen first-hand how much women can contribute even with limited opportunities and resources. "Imagine how much more women will be able to help their communities if they are allowed to lead and participate in governance for disaster resilience," she says. "I will not stop clamouring for inclusive DRR until we hear more women's voices and see more women leaders getting a seat at the table."
Esline Garaebiti - Vanuatu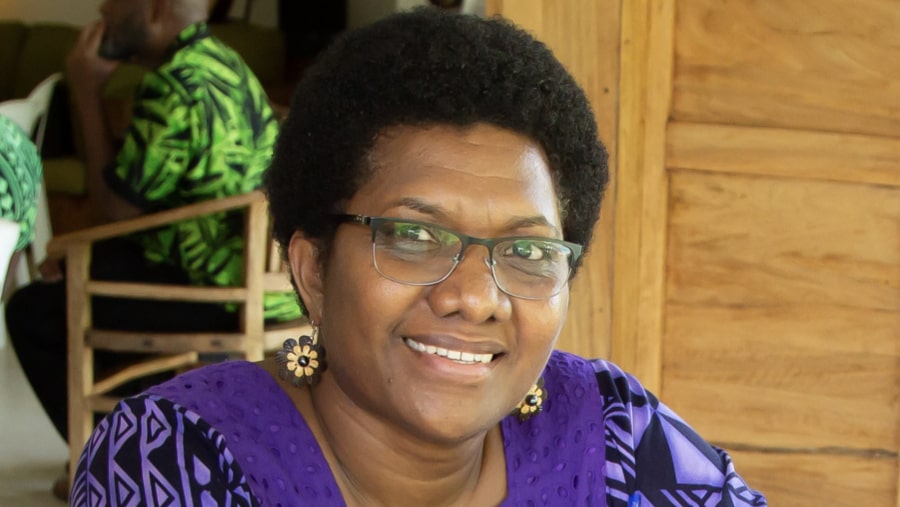 "Before any disaster hits, women and girls have the primary role and responsibility for caring for a home which includes children, older family members and people with disabilities," says Esline Garaebiti.  "Involving women in DRR in Vanuatu means the needs of the most vulnerable people in times of disasters is considered in national, provincial and community disaster risk management planning from preparedness to the recovery."
Esline Garaebiti is the Director General of the Ministry of Climate Change Adaptation, Meteorology, Geo-Hazards, Environment, Energy and Disaster Management in Vanuatu. She has built up geohazards capability in Vanuatu and across the region.  
While working as Geo-Hazards Manager for Vanuatu she initiated the establishment of the Oceania regional seismic network (ORSNET) between Vanuatu, New Caledonia, Solomon Islands, Papua New Guinea, Tonga and Samoa to improve tsunami detection system in the region and to reduce risks of tsunami in these countries. 
"Reducing risks requires the inclusion of women not only in the risk management planning and implementation processes but also in leadership roles," Esline says.
Tania Humayun - Pakistan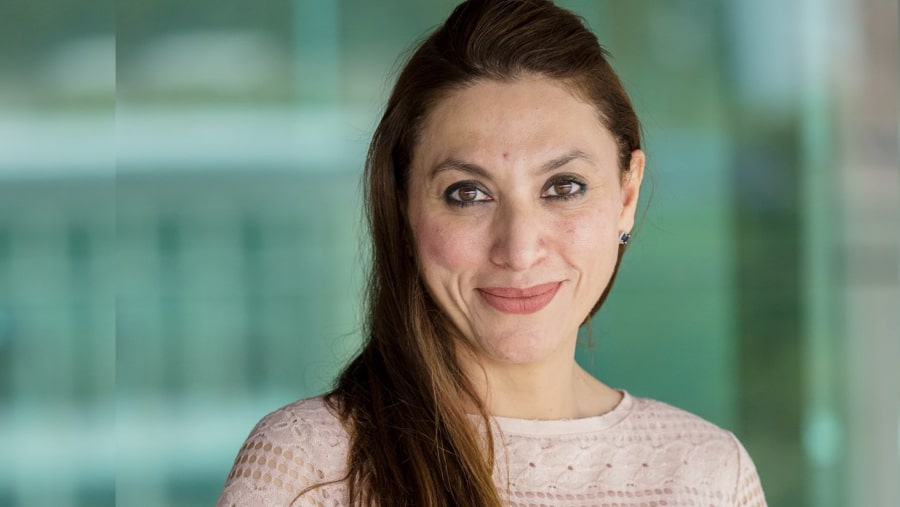 "Women are drivers of power to bring about lasting change," says Tania Humayun. "Once given the requisite knowledge and skills, they become key enablers of community resilience, are inclusive by default, and find relevant solutions to reduce disaster risk for all."
Tania is the Advisor and Programme Manager for the Gender & Child Cell (GCC) at the National Disaster Management Authority (NDMA) in Pakistan. She has 18 years of experience in development and humanitarian programs. 
"I ensure that the rights of women are upheld," says Tania. "I  promote women's equal participation and leadership in DRR, mainly through gender responsive governance at the national and local level."
Tania says climate change will create complex challenges in Pakistan. "Climate adaptation and mitigation have potentially major socio-economic impacts that can exacerbate existing gender inequalities in power and resources if women are not empowered to participate in decision-making roles," she says. "The adverse effects on women highlight the need to have legislative support in place prior to climate disasters impacting their lives.
Om Kala Khanal - Nepal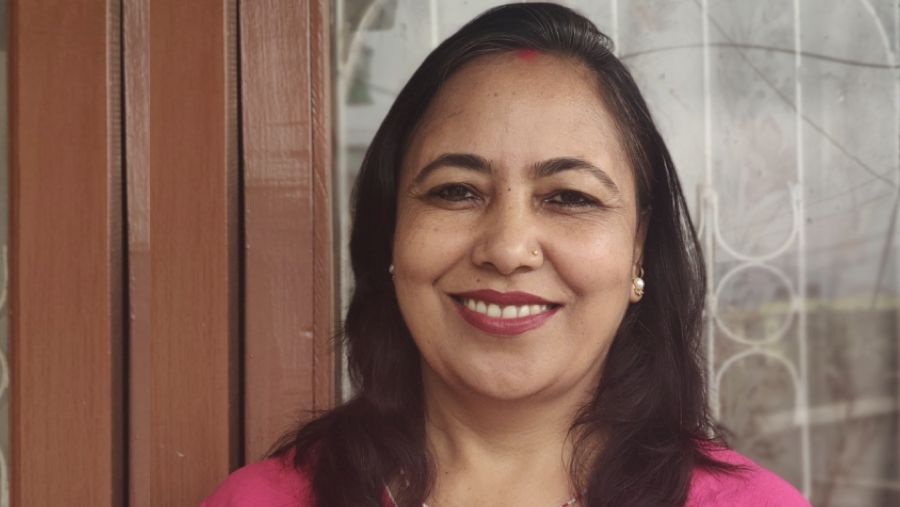 "Understanding risk has been recognized as the first point of disaster risk reduction," says Om Kala Khanal. "Women's awareness of the ever-growing impact of the disaster events such as landslides, floods, earthquakes, and climate change can significantly contribute to community preparedness, capacity building, resilience, and increasing confidence levels."
Om is Social Development Officer with National Society for Earthquake Technology – Nepal (NSET). Her contribution towards reducing disaster risk has been through NSET implemented projects and programs on building community resilience. "We are focused on earthquake preparedness and mitigation activities at the grassroots level to enhance resilience, and promote the role of women in disaster risk reduction at community level."
With women at the centre of household activities, Om says enhancing their understanding, and linking DRR activities to livelihood options are key to mainstreaming women in DRR from the grassroots. "Widening the lessons from our women-led activities in DRR could be one of the best ideas to replicate in other communities."
Moana Kioa - Tonga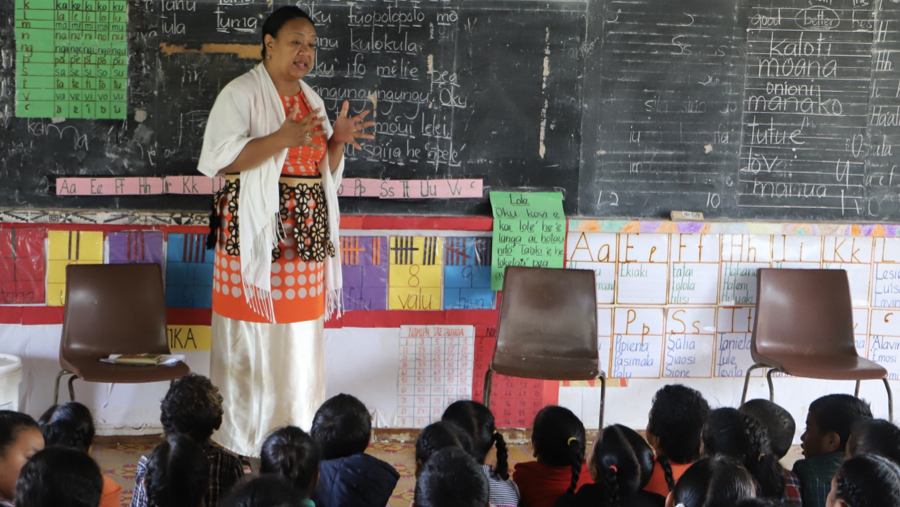 "Women's involvement in post disaster initiatives to restore community water supply help equalise gender disparities but also capitalise on their special skills, knowledge and talents to meet their own needs and prevent them from becoming victims of disasters," says Moana Kioa. "Women's involvement in DRR helps prioritise the needs and views of women to reduce disaster risks they face."
Moana is the Deputy Director of NEMO in Tonga and Principal Assistant Secretary for Disaster Risk Management. As NEMO and the Kingdom of Tonga move from the 'Emergency Management' approach to a broader focus on 'Disaster Risk Management', Moana has worked and continues to work in the areas of advocacy, training, education to promote the new approach. 
"Local communities and governments cannot bear the full responsibility to manage major disasters, an inclusive approach sets the target," Moana says.
She has seen how an inclusive approach enhances the participation of different groups in communities in disaster management and relief processes. "Inclusive approaches can help address the issues of inequalities experienced by women or persons with disabilities and further advocate and uphold human rights."
Dr Doan Thi Tuyet Nga - Viet Nam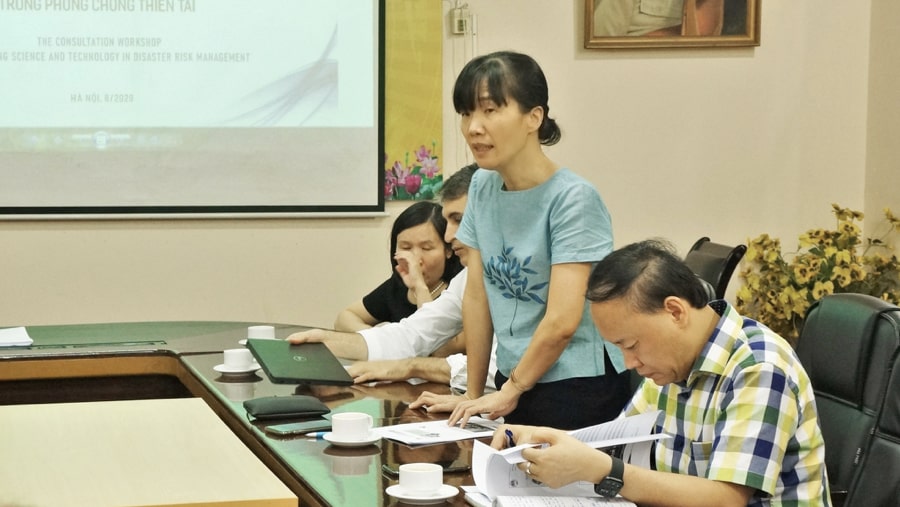 "The increasing participation and role of women in disaster risk management and DRR projects has brought positive changes," says Dr Doan Thi Tuyet Nga. "The priority beneficiaries are the elderly, children, and people with disabilities who are often taken care of by women and they will be better supported by minor but practical actions on the ground."
Doan is the first woman to be appointed as the Director of Science Technology and International Cooperation Department (STICD), under the Vietnam Disaster Management Authority (VNDMA).  Her personal experiences with disasters as a young person shaped her desire to serve the people of VietNam in the disaster risk reduction field. She registered for water resources studies at university and was trained as a hydrology engineer, an unusual choice for women at that time.  
"As disaster risk reduction involves different sectors and is multi-disciplinary, harmonised coordination is necessary to bring about optimal efficiency," Doan says. 
Bazarragchaa Duudgai – Mongolia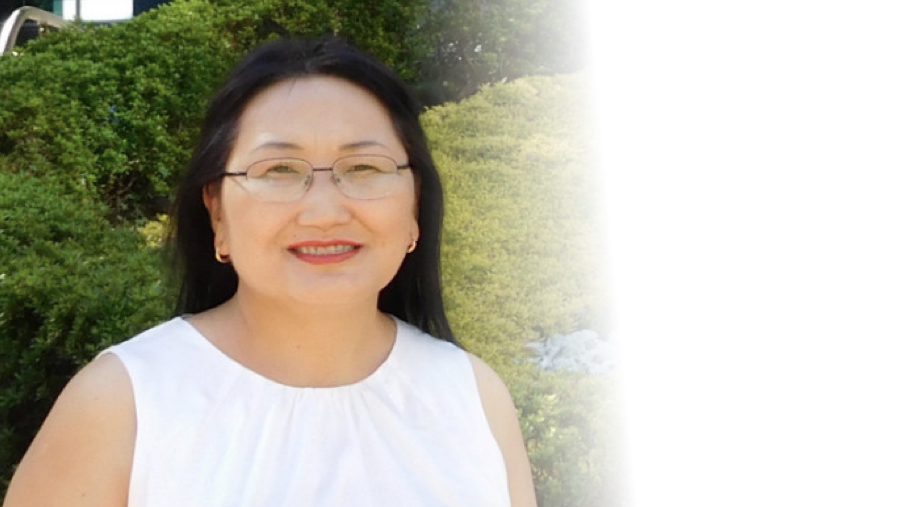 Lieutenant Colonel Bazarragchaa Duudgai's main priority is to make disaster risk reduction a priority for the 1.4 million people living in Mongolia's capital of Ulaanbaatar. She is the Senior Specialist at the National Emergency Management Agency (NEMA). Bazarragchaa led the process of educating the public city-wide training in DRR. 
The primary threat to Ulaanbaatar is from earthquakes. Experts predict that if an earthquake of magnitude 6.6 - 7.6 were to strike the city, 30-60,000 lives might be lost. The city's DRR plan includes investment on reconstructing, retrofitting, certifying and assessing the safety of buildings. Under the plan, over 100 assembly points in squares, gardens and parks across the city are being identified with 40 temporary evacuation shelters outside the city where camps can be erected if needed. 
Viola Ulakai - Tonga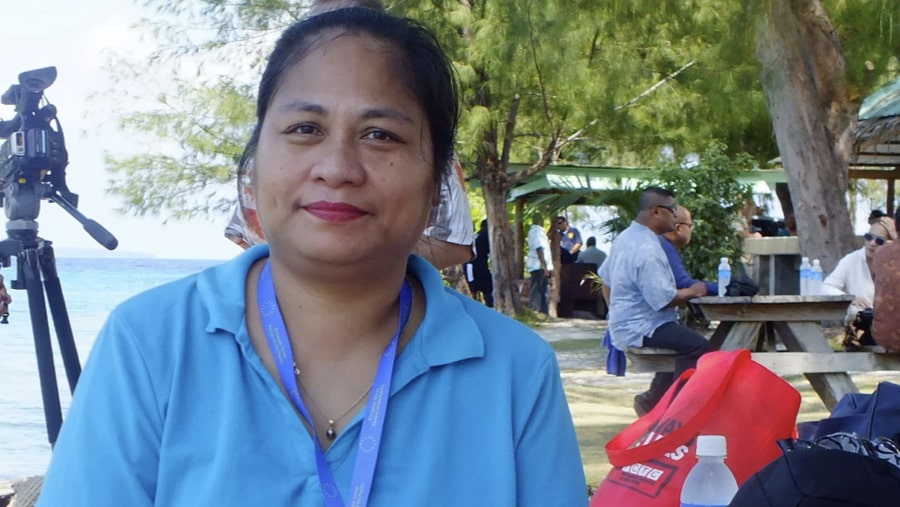 Viola has been instrumental in her capacity as a journalist, radio & television broadcaster and news Manager for Tonga's AM Radio 1017 and FM Radio 90 bandwidth for 3 decades. She is the Chief Executive Officer of Tonga Broadcasting Commission, the only AM radio station that covers all of Tonga and its outer islands. 
Tonga is in the top 3 countries in the world most vulnerable to natural disasters. Viola's passion is to convey warnings, participate in the taskforce to set-up early warning systems for the country, and engage different people from emergency authorities to communicate directly with the public during disasters.
Her work has made a difference in Tongan households ensuring they have working radios and know to listen to the radio for warnings and information. She uses her platforms to educate the public, encourage them to stay alert, and share information on when it's necessary to move to higher grounds & evacuation centres.
Emily Dwyer - Australia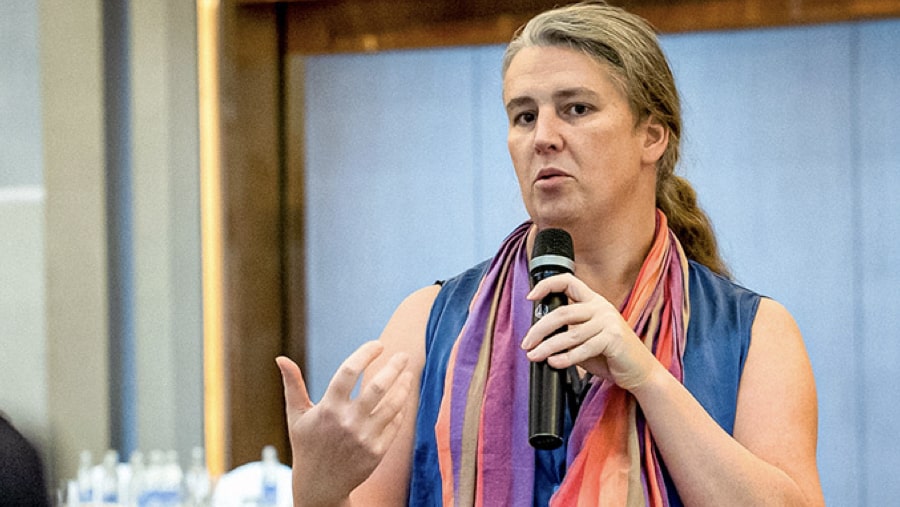 "We don't set out to 'empower' people," says Emily, "we start by recognising their inherent dignity and power, and work alongside them to explore strategies and tactics for creating change in systems that often work against them."
Emily Dwyer works with local communities and international development and humanitarian organisations toward the inclusion of people of diverse sexual orientation, gender identity and/or expression and sex characteristics (SOGIESC). She is a trans woman and advocate for diverse SOGIESC inclusion in regional and global forums.
"We work with institutions and organizations to help them examine why they make assumptions that exclude some people or perpetuate systems that hinder access," she says. "There's still a long way to go in including women who are also are lesbians, bisexual, trans, intersex or queer. When we are included amongst staff of humanitarian or DRR organizations or within discussions, the results of that work are often more inclusive."
Emily is co-Director of Edge Effect, an organisation that assists humanitarian and development organisations to work in genuine partnerships with sexual and gender minorities. "
Rossy Mitiepo Pulehetoa - Niue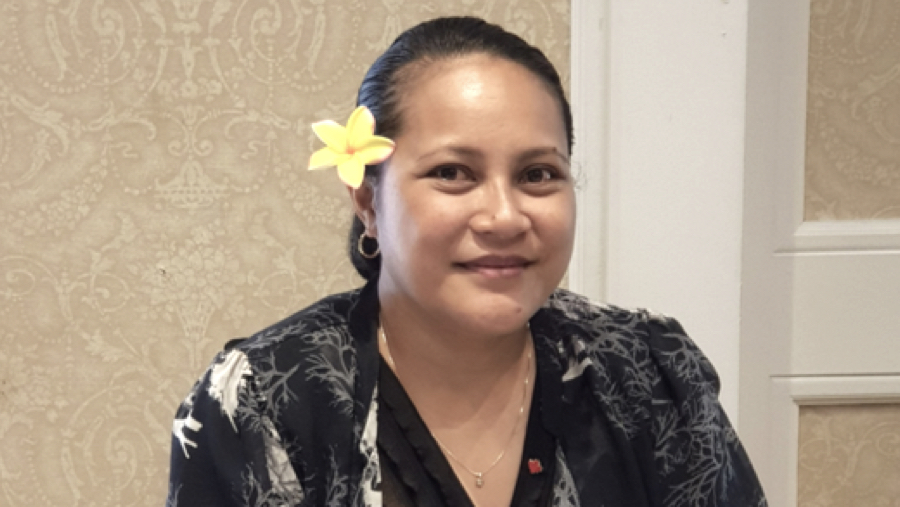 Rossy is the Director of the Niue Meteorological Service, and one of the very few female Directors for National Meteorological Services in the Pacific. She has demonstrated how targeted and tailored systems can be implemented to reduce disaster risk and improve warning information, despite the many challenges. As Director of the Niue Meteorological Service she aims to support and build her officers into great future leaders. She supports women's leadership in her team and recognizes that self-doubt holds too many women back from scientific careers. 
Rossy works to empower young women and youth of Niue to develop and enhance community-based early warning systems. She links traditional knowledge and technology to help build and strengthen community based early warning systems. Rossy has worked with women and youth to improve their understanding of risks, and build resilience through tailoring and sharing climate and weather information so that communities can use the information to plan and take appropriate action to extreme weather and climate events. 
She works to ensure disaster response efforts are inclusive and accessible to all. Rossy has helped implement activities like building ramps to improve access to evacuation sites for the elderly. She also works with faith-based communities to actively encourage climate and weather information to be included in the faith-based gathering announcements on Sundays as another way of communicating and increasing the uptake of science and building resilience across Niue.
Jane Rovins - Aotearoa New Zealand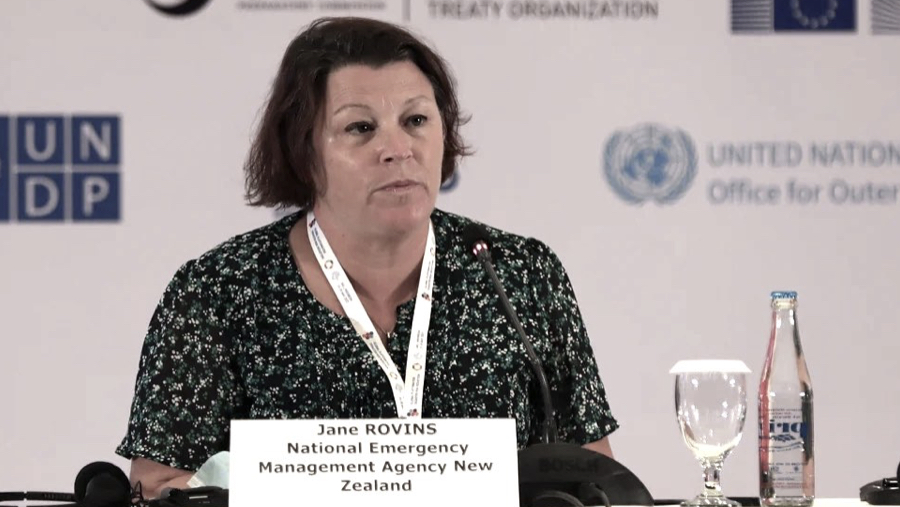 "DRR is becoming more people-focused and socially engaging," says Jane Rovins. "We are seeing DRR that is focused on the uniqueness of the community, not a one size fits all solution. As women drive more DRR and disaster management activities we are seeing a more comprehensive approach to disaster management."
Jane leads the new International Engagement Team for the New Zealand National Emergency Management Agency (NEMA). Her role is to bring the voice of NEMA to the world and bring the lessons from Asia Pacific back to New Zealand. The team also includes the Pacific DRM programme, which provides technical and programme management assistance to five Pacific Island nations - Tonga, Samoa, Cook Islands, Tokelau, and Niue. 
"Our communities are diverse and it is vital that their voices are represented in DRR," she says. "We need solutions that are not just fit-for-purpose but are fit-for-community. Everyone brings their unique perspective to DRR and we need to use this range of perspectives to find creative solutions to the complex problems we face."
Maireng Sengebau - Palau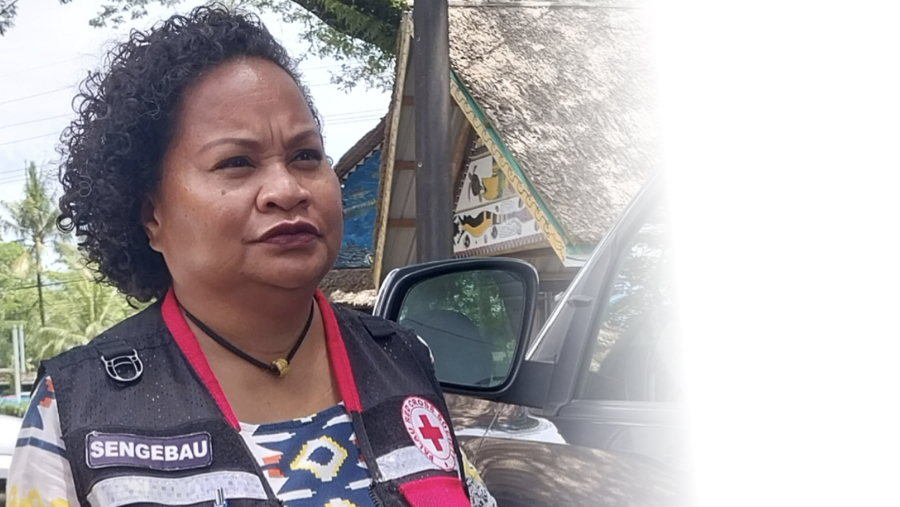 "Climate change impacts are already visible in my country," says Maireng Sengebau. "Women are already doing their part in reducing climate risks in their gardens, taro patches, shorelines and lakes."
As Executive Director for Palau Red Cross Society, Maireng is responsible for establishing and strengthening community/bottom up DRR planning in all 16 states of Palau.  In her tenure as Executive Director, Palau Red Cross has taken the lead in humanitarian response, strengthening the capacity of the organisation, working effectively with all levels of DRR actors and increasing capacity of community stakeholders in DRR.   
"All community members have roles in DRR and they need to be empowered to take on these roles," says Maireng.  "By giving community members knowledge and skills, you not only validate them, you gain invaluable volunteers with first hand knowledge of their communities."
Maireng established Palau Red Cross Disaster Action Teams (RDAT) in all 16 states, and strengthened the capacity of local community actors, particularly women, in DRR.    She is a champion of engaging with youth and under her leadership, Palau Red Cross Society has a de-facto youth-corps with new volunteers as change agents in DRR, prevention and humanitarian work. 
Lorna Victoria - Philippines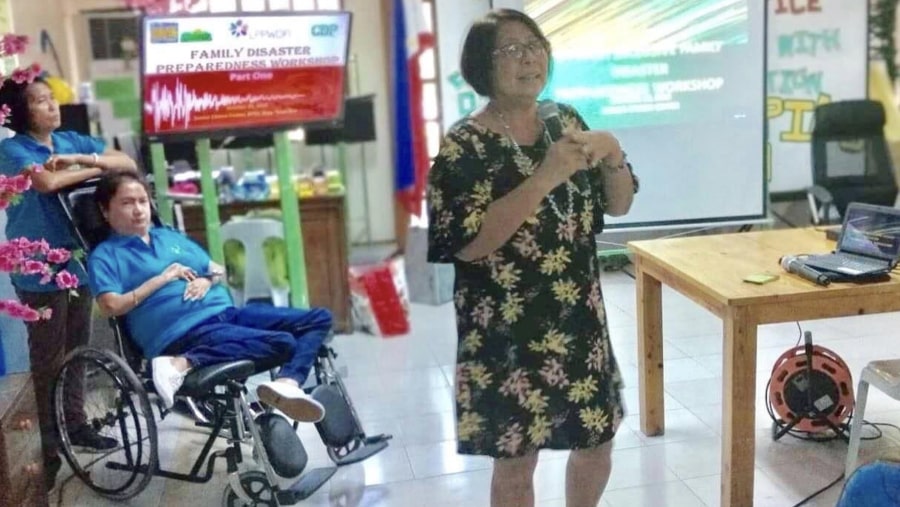 "With more women taking active roles in DRR, including in decision-making and leadership, there is more life, colour, even flavour in community based disaster risk management (CBDRM)," says Lorna Victoria. "Women contribute a different lens and perspective; joy and passion radiating, across the many efforts and initiatives by local leaders and women working on the ground."
Lorna has advanced the cause of CBDRM in the Philippines through her initiatives in capacity building of communities and local governments. She is a connector of communities, civil society organisations and government. Her work laid the ground for the recognition of the importance of community participation and empowerment towards disaster risk reduction from the community to the national to regional and global level.   
"Women leaders as responsible actors in their communities can help uplift the voices of the impacted people and provide moral and emotional support," Lorna says. "Their expertise and capability need to be recognized in prevention, preparedness, response, and recovery.  As active advocates, women can champion ways of protecting their communities and lead DRR and climate action initiatives serving as a model and example with which others can emulate and follow suit."
---
Background
The WIN DRR Leadership Awards recognise women's achievements in DRR across the Asia-Pacific region. The awards are part of UNDRR's flagship women's leadership initiative the Women's International Network for Disaster Risk Reduction (WIN DRR), supported by Australian Aid. There are two award categories, the Excellence Award, proudly sponsored by SM Prime, and the Rising Star Award.
These are the 17 finalists for the Excellence Award, proudly sponsored by SM Prime, and shortlisted from 420 nominations received from across 24 countries in the Asia-Pacific. The winner will be announced at the Asia Pacific Ministerial Conference on Disaster Risk Reduction in Brisbane on 21 September 2022. 
The WIN DRR Excellence Award is proudly supported by SM Prime Holdings Inc. and US$10,000 will be awarded to an individual woman who has achieved exceptional professional success in DRR. 
See the WIN DRR Rising Star Award finalists here.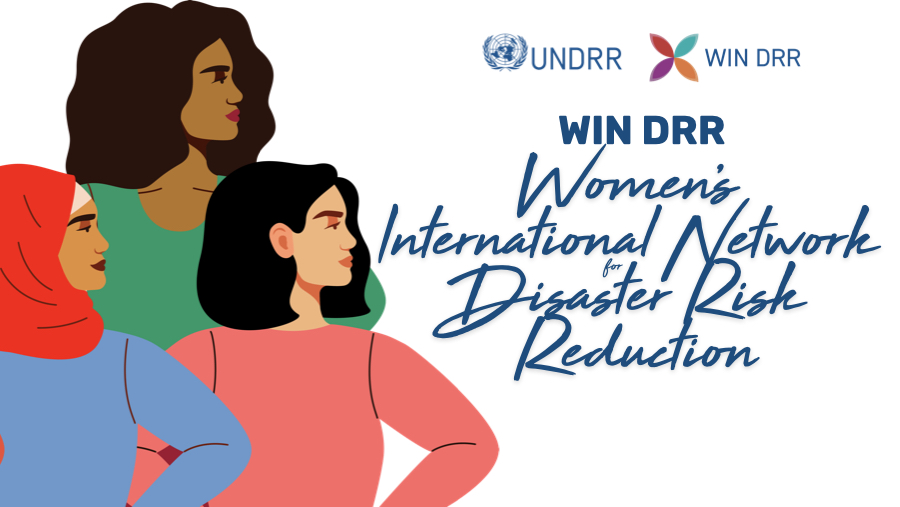 The Women's International Network on Disaster Risk Reduction (WIN DRR) is a professional network to support women working in disaster risk reduction, in all their diversity. WIN DRR promotes and supports women's leadership in disaster risk reduction across the Asia Pacific region, and aims to reduce the barriers faced by women and empower them to attain leadership and enhance their decision-making in disaster risk reduction. WIN DRR is supported by UNDRR and the Government of Australia.
Please note: Content is displayed as last posted by a PreventionWeb community member or editor. The views expressed therein are not necessarily those of UNDRR, PreventionWeb, or its sponsors. See our terms of use