Your experience on PreventionWeb
Please help us improve PreventionWeb by taking this brief survey. Your input will allow us to better serve the needs of the DRR community.
22 July 2022
WIN DRR Leadership Awards 2022: Rising Star award - Finalists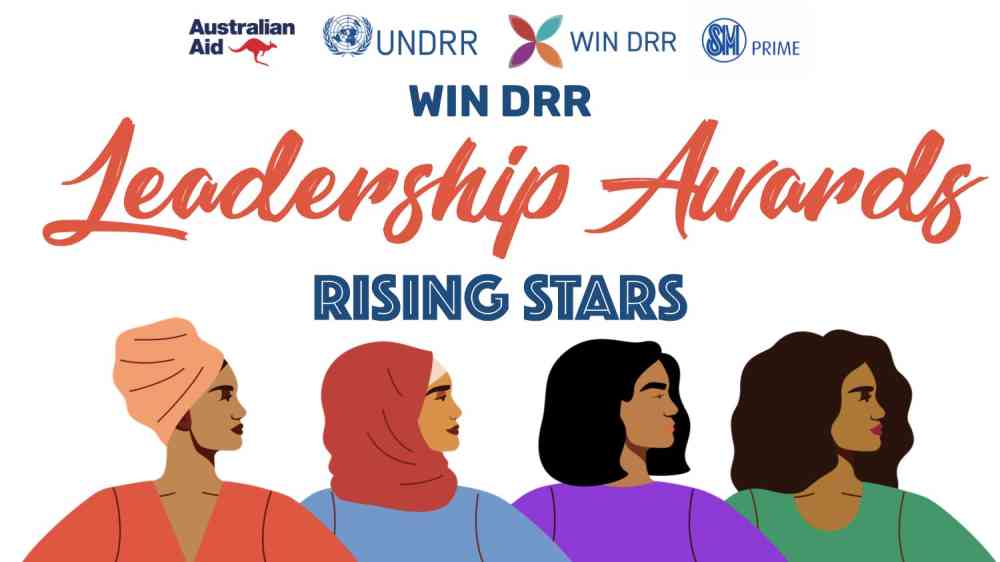 Asia and the Pacific is the most disaster-prone region in the world. Women across the region are helping us to understand, prevent and reduce the risk of disasters we face. These inspiring women are the 12 finalists for the 2022 Rising Star Women's International Network for Disaster Risk Reduction Leadership Award. From the 420 nominations received, the diversity of their stories reflects the breadth of solutions required to meet the challenges of climate change and increasingly intense disasters in the region.
Angela Tamrakar – Nepal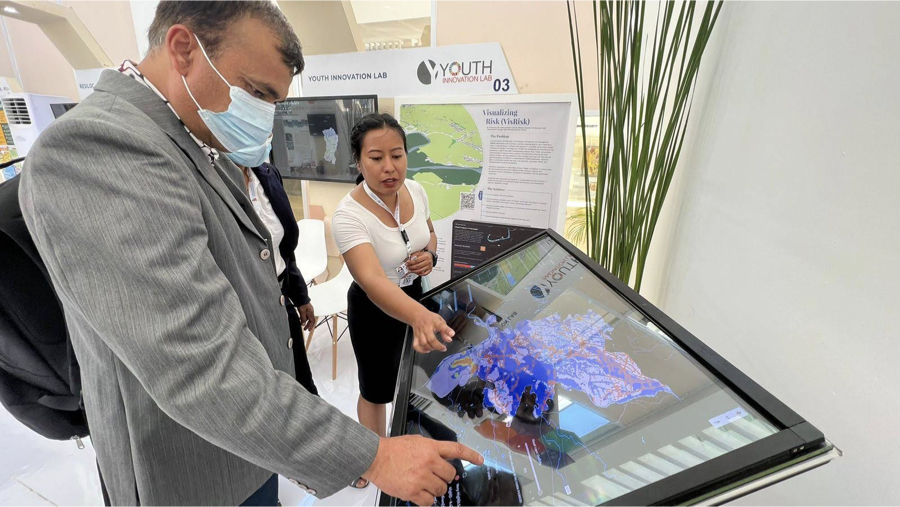 "With the engagement of women in DRR, especially in decision-making roles, the country is moving forward on the principle of 'leaving no one behind,' and include women's voices in planning, policies and activities aimed at disaster resilience." says Angela Tamrakar. 
Angela is a structural engineer who has been working in disaster risk reduction for the past seven years. She is currently the DRR Program Officer at the Youth Innovation Lab where she is enthusiastically working to promote a data-driven approach for Disaster Risk Reduction. She says more needs to be done to empower women leaders in DRR in Nepal.  "It is necessary to build women's capacity and help them access the DRR mechanisms that are gender inclusive."
Her organisation conducted a survey to identify the exposure and vulnerability of each household through a gender-responsive and human rights-based approach. "Our ultimate aim is to reduce the reasons leading to the increase in vulnerabilities through interventions at the ground level."
Angela leads the development of concepts for visualising disaster risk information through simplified narrations, infographics, charts, and maps and works together with the designers and developers to turn the concepts into a well-functioning interactive tool.
Priya Singh – Fiji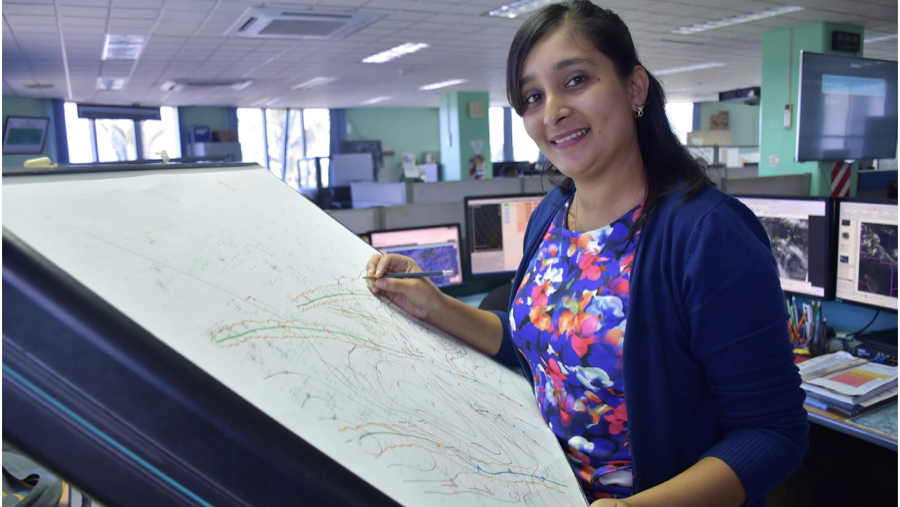 "Women are at the centre of making communities more resilient to climate and weather-related hazards," Priya says. "With more women engaging actively in the DRR process, women's adaptive capacities are increased which has lasting benefits on their families and communities. Women are advocates for change instead of passive objects of research of being most 'vulnerable'."
Priya works as a 24/7 Operational Meteorologist at the Fiji Meteorological Services. She prepares and disseminates public, marine and aviation forecasts and warnings in a timely manner. She says an inclusive approach is important to DRR to reduce vulnerabilities and increase resilience for those at most risk. "Without gender equality, a sustainable, more equal future remains beyond our reach," she says. "As a meteorologist, this inclusive approach at work has transformed the balance of power of men and women, filling the gaps in policy making."
Priya's work has saved many lives and reduced disaster risks. "The work I do has a large impact across the community," she says. "My forecasts and warnings provide people with information to take early action in preparation for tropical cyclones or flooding events, reducing disaster losses and increasing their resilience."
Reena Bajracharya – Nepal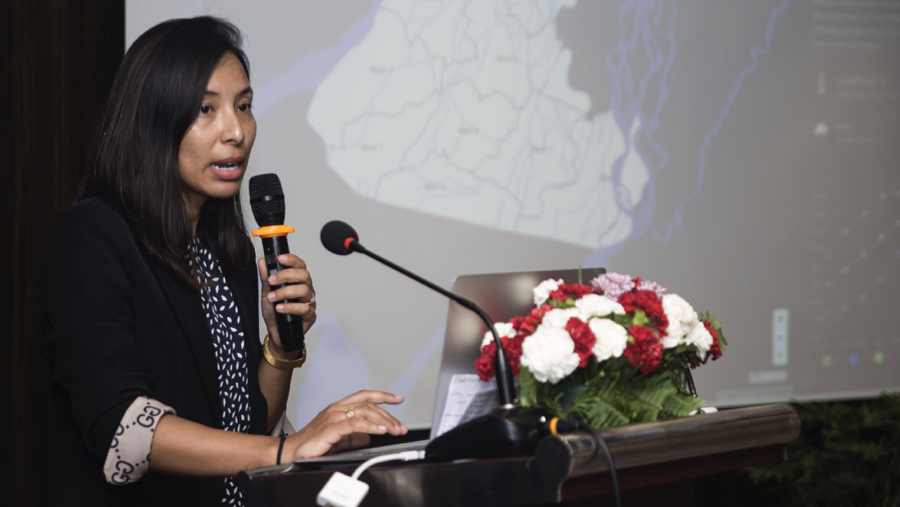 "With more women being involved in DRR, their skills, experiences, and capabilities in times of catastrophes and in any disaster management efforts are finally being recognized," says Reena. "A woman who is a DRR focal person at the local municipality level can coordinate with stakeholders at different levels for the support. She can initiate local level research on different hazards, inform communities and relevant stakeholders about local hazard, exposure, vulnerability and risk, and help local municipalities undertake risk-informed decision-making."
Reena has been working in DRR since April 2015 when the 7.8 magnitude earthquake devastated Nepal killing 9,000 people and leaving 22,000 injured. She joined a humanitarian organisation and provided emergency supplies and relief items to 14 earthquake-affected districts across Nepal, which helped the survivors to cope with the crisis and to recover following the earthquake. 
"There are still very limited women professionals in DRR, and their knowledge, skills, and experiences have been limited within the organisations or at project level," she says
Reena is the DRRM technical lead at the non-for-profit civic-tech company and works closely with the Government of Nepal, Ministry of Home Affairs, National Disaster Risk Reduction and Management Authority to develop the national integrated Disaster Information Management System known as the BIPAD portal.
Jekulin Lipi Saikia – India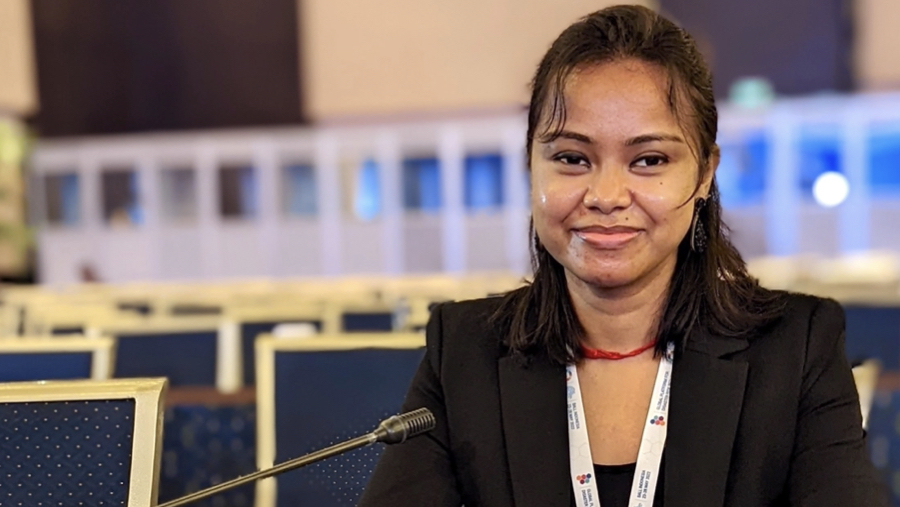 "Disasters pose threats to everyone," says Jekulin. "But they often have harsher impacts on women, children and youth as they continue to be among the most marginalised groups when disasters occur."
Jekulin leads the Asia-Pacific Children and Youth Stakeholder Group through the Sendai Framework Stakeholder Engagement Mechanism and advocates for youth inclusion, gender equality and social equity. She is currently working with the State government of Assam on flood preparedness and has helped to prepare and respond to recurring floods in the State.
"My work focuses on advocacy, capacity building, knowledge and action for children, adolescents and young women," she says. "An inclusive approach to DRR gives young minds the knowledge to protect themselves during a disaster and gives them a voice in developing resilience strategies and participating in decision-making processes."
Jekulin says India has made strides in inclusive disaster risk reduction but it still requires substantial effort to ensure adequate involvement of women in DRR. "My country has the potential to bring a paradigm shift toward gender mainstreaming. Women can participate in the decision-making process and actively work in preparedness, response and recovery rather than being showcased as a vulnerable population."
Homolata Borah – India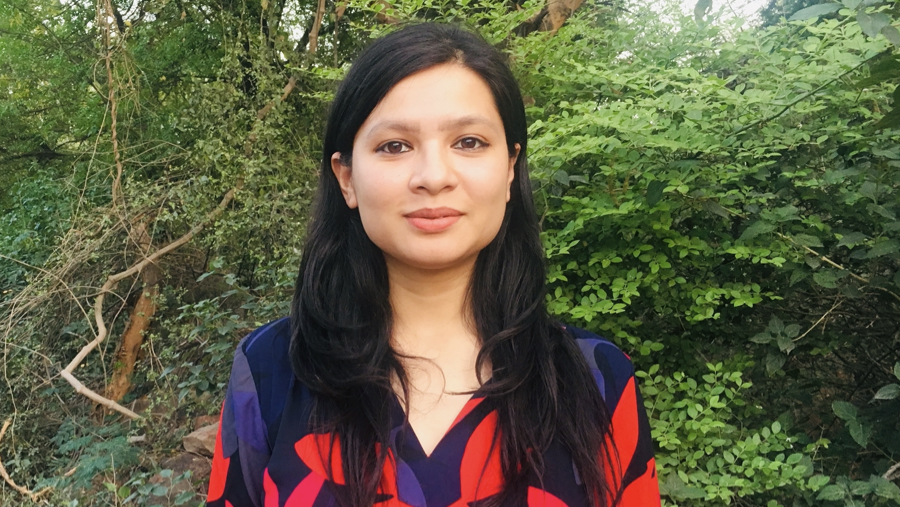 "Our lives are interconnected and interdependent," says Homolata. "Risk to one person or one section of the community eventually affects the rest of the system. Inclusiveness is not only a moral imperative, it is also the most practical thing to do in the long term."
Over the last six years, Dr. Homolata Borah has been working to reduce disaster risk for some of the most vulnerable and diverse communities living in the world's largest inhabited river island of Majuli in the state of Assam in India.
"We need to go beyond the rhetoric of women's empowerment to more fundamental changes in the way resources are managed equally by women and men," she says. "Notional leadership without a direct say in how resources are utilised is of limited value. After a disaster, if the direct cash transfer is done in a woman's bank account, it is ten times more likely to contribute to the family's resilience to future disasters."
Homolata's work has spanned field research, community engagement, dialogue with local and state governments, and policy advocacy. By putting communities at the centre of her field research, she has engaged vulnerable communities in Majuli and helped identify practical solutions to the problems of soil and river erosion that they face. Homolata has also documented indigenous knowledge on Mishing houses that are more resilient to disasters and can protect livestock, food grain and household assets.
Maselina Iuta Fiso – Samoa
"As a deaf child living in rural Savaii, I didn't have a lot of access to important things,"" says Maselina. "At four years old, I started attending school but with no interpreter, I couldn't communicate with my teacher. I didn't have the opportunity to learn sign until I was 13. Now I can sign, I can tell people how I feel. I can ask for help. I have the opportunity to work. Through my work, I advocate for my deaf brothers and sisters who haven't had the same opportunity of access."
Maselina began working in disaster risk reduction during the onset of the COVID-19 pandemic, when she led an advocacy campaign to ensure the provision of sign language at national level communications for the first time during a State of Emergency in Samoa. Maselina now leads advocacy campaigns with the Deaf Association of Samoa engaging stakeholders such as the Samoa Meteorological Office, Ministry of Prime Minister and Cabinet and the National Disaster Management Office to continue to ensure the prioritisation and voices of persons who are Deaf and hard of hearing in Samoa.    
Maselina is a Founding Member for the Deaf Association of Samoa. During outreach activities, Maselina leads training and workshops throughout the inhabited islands of Samoa with Deaf and hearing community members related to human rights education, disaster risk reduction and gender-based violence. 
Throughout her advocacy work, she leads interventions and campaigns on behalf of the Deaf community at national, regional and international levels. Maselina is a member of the National Disability Reference Group for the UN Joint Program on Social Protection, a member of the National Steering Committee for the Samoa Shifting the Power Coalition Project, and a member of the Executive for the Commonwealth Children and Youth with Disabilities Network.
Mariana Pardede – Indonesia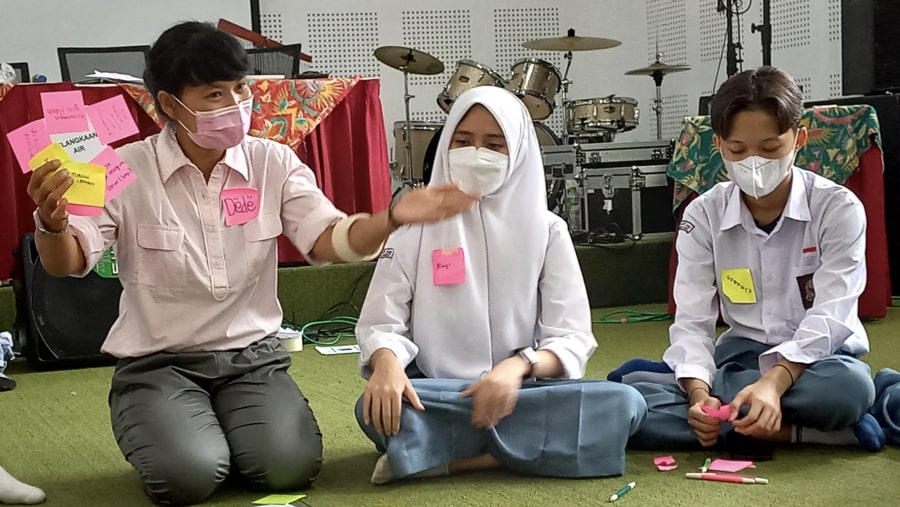 "There is lots of evidence including my own experience where women become champions of DRR and end up inspiring other women," says Mariana. "We are supporting each other, challenging each other with one goal to promote the meaningful roles of women in DRR space."
Mariana is a survivor of the earthquake, tsunami and liquefaction of Central Sulawesi in 2018. She was in Palu to conduct a Safe School training for students and teachers shortly before the earthquake, and immediately took action to support the affected communities.
"Inclusivity is not only a term and a theory," she says. "it has to be translated into a concrete action, starting with small effort can make a difference and be cultivated into a big impact. We must provide appropriate access to women to meaningfully engage in every level of DRR in particular in decision making at all levels." 
Mariana has experience managing projects in disaster risk reduction, safe school, and emergency response work. As a certified national facilitator of safe schools from the National Disaster Management Agency (NDMA) of Indonesia, she is an expert in the participatory approach and a trainer in the community, especially for children and women. Mariana has facilitated training in more than 200 schools across Indonesia and  trained 1,000 volunteers – including teachers – on school safety and child centred DRR. Since 2009, Mariana has personally reached 20,000 people in 30 provinces with disaster education through training and mock disaster drills.
Flora Vano – Vanuatu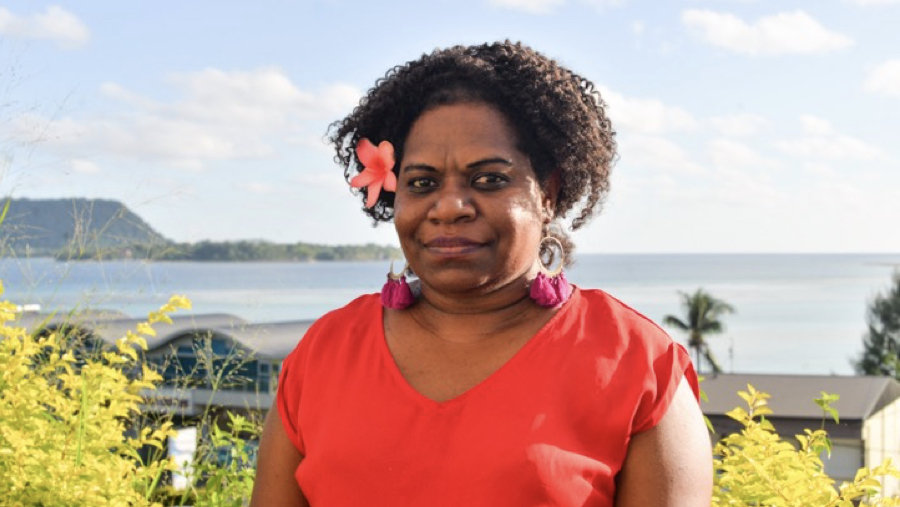 "We started working with women in three islands of Erromango, Eton and Tanna," says Flora. "We met these women when they had heavily been impacted by tropical cyclone Pam and they lost their livelihoods, they were struggling to be food secure, traumatised and surviving." 
Flora Vano is a Ni-Vanuatu woman leading ActionAid's women-led localised response to COVID-19 and other disasters in Vanuatu. Through the Women I TokTok Tugeta (WITTT) forums, ActionAid Vanuatu were able to organise women to learn more about DRR starting with doing Women Led Community Based Protection Assessments and setting their priorities and action plans. "Food security, lack of safe cyclone houses, access to safe and clean water, violence against women and trauma, and loss of livelihoods emerged as the key issues."
Flora works with women with disabilities, indigenous marginalised women, widows, single mothers, and fisher folk women who are already marginalised in their communities and face pre-existing inequalities even before a hazard strikes. "They are on the frontlines leading DRR work and it is important to bring them to the decision-making table and to understand their complexities in order to ensure the whole community is covered."
She says through their collective agency, women are able to mobilise the communities they come from to prepare, put together food stocks and store their personal documentation safely. Learn more  about Flora's work wonnecting women-led local realities with the global discourse on climate adaptation and DRR.
Pratima Gurung – Nepal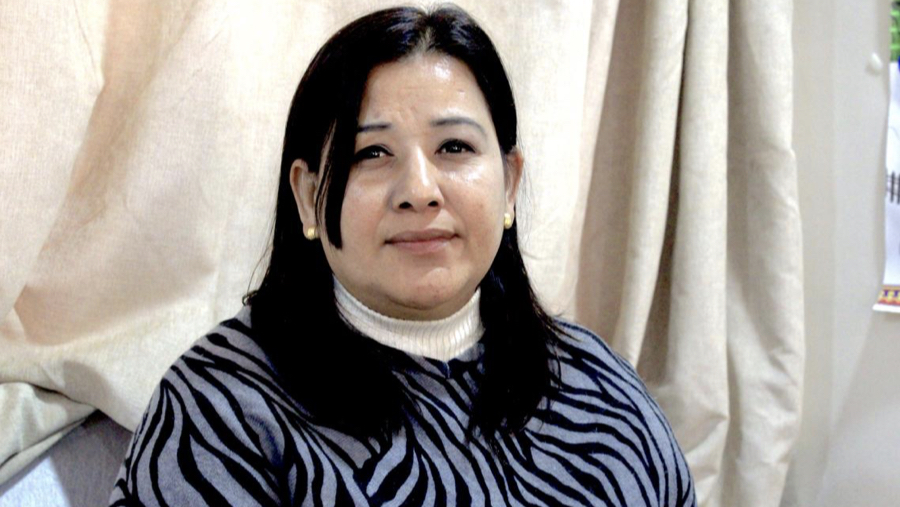 "Intersectionality is at the core of our work," Pratima says. "Multiple identities get intersected in many layers. Too-often indigenous women with disabilities are invisible, voiceless and excluded within our own constituencies."
Pratima Gurung is the General Secretary for Indigenous Persons with Disabilities Global Network and Chair of the National Indigenous Disabled Women Association Nepal (NIDWAN) and a faculty member at Padma Kanya College in Kathmandu. She says a paradigm shift is needed to integrate intersectionality as a central tool for changing policies that address historical, indirect and structural discrimination. "As women, as indigenous women and as women with disabilities, we have common issues when it comes to sexual and reproductive health and rights during emergencies. We have to integrate disability, gender and culture along with an intercultural and collective rights approach with traditional healing practices in all disaster planning and response. Reports indicate that 51.9% of respondents in Nepal reported experiencing social violence based on their ethnicity, language, culture and disability." 
"Many women and especially women with disabilities do not feel safe to tell their stories because they are being harassed or they are being abused and are not safe."
The starting point is listening to the stories of persons with disabilities. "We need to ask how we become inclusive of all people. That inclusion should be framed from a gender, cultural, collective rights and from a disability perspective."
Ida Ngurah – Indonesia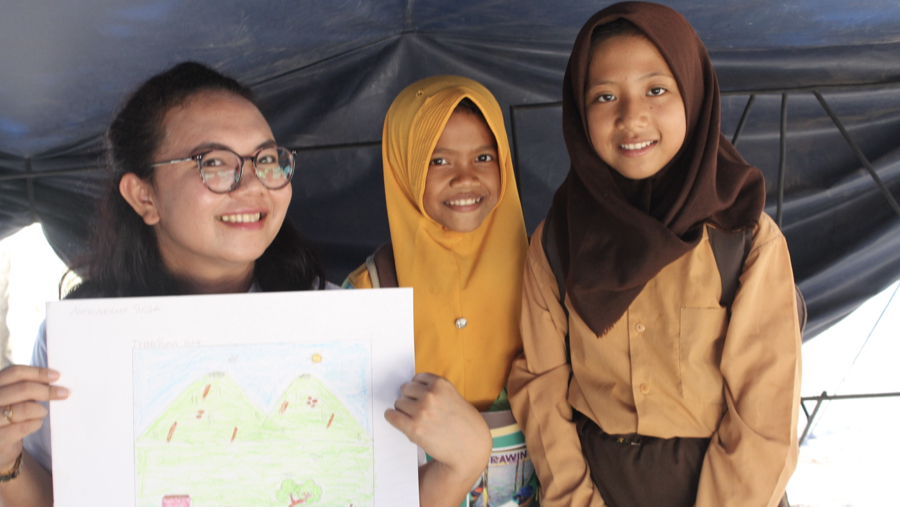 "Women and girls have their own needs and interests during disasters," says Ida.  "Having women involved meaningfully in DRR activities as change-makers who can provide more inclusive risk reduction activities, helps cover all people and recognise our diversity.'
Ida is the Humanitarian and Resilience Programme Manager at Plan International Indonesia and has worked in DRR for 15 years. She currently leads the Urban Nexus project which helps create cities that are safe, inclusive and resilient to disasters and climate change, by building the capability and agency of marginalised youth, especially young women, to lead urban resilience, disaster risk reduction and climate adaptation initiatives. 
"Because disasters are everybody's business and responsibility. Each individual, regardless of their gender, race, religion, attributes, physical condition, has to have knowledge and skills on how to reduce existing risk in their living area."
Ida sees diversity in communities as a strength and works with different groups to strengthen the resilience of children, youth and women as allies and partners in mitigating risk.
Lee Macqueen – India
"Inclusion is the only way to achieve resilience," says Lee.  "It is non-negotiable as the goal of DRR is to build resilient communities. No one is resilient until all are resilient, beginning from those that are disproportionately impacted by disasters owing to multidimensional deprivations. The last mile connection needs to be strengthened  with physically remote and socially excluded communities."
Lee is a humanitarian professional working through a human-rights-based approach to resilience, with a special focus on socially excluded and marginalised communities, and children. She engages in the sub-national, national, and international processes of making disaster risk reduction, climate change adaptation, and development frameworks inclusive and responsive to the needs of most marginalised communities. 
"In order to empower women leaders across disaster prevention, preparedness, response and recovery, it is imperative that there are specially designed projects and financing available for strengthening women leadership," she says. "There need to be spaces reserved for women leaders in decision-making positions to transform humanitarian & DRR thinking, architecture and actions at policy, programme and financing levels, which to a great extent are still male dominated."
Lee heads the National Dalit Watch an initiative of the National Campaign on Dalit Human Rights (NCDHR). NCDHR is an organization and a coalition of Dalit human rights activists working to put an end to caste-based discrimination that systematically monitors the extent of Dalit inclusion in specific disaster situations, deploys evidence to influence policy, law and guidelines facilitating equity and inclusion in DRR, and decisive participation in Climate Change Adaptation processes.
Mat Varou – Cambodia
"Everyone has to work in solidarity in order to reduce disaster risk. It cannot be done successfully by just one party alone. All relevant parties can motivate, spread, work together, seek solutions and respond to crises. Disasters are hard to manage so everyone has to be involved in this matter to make it easy to implement activities without interruptions." 
Varou lives in Kampot Province where she is recognized by her community as well as local authorities for her contribution to disaster risk reduction and climate change, as well as for her social work in education, environment restoration, health and hygiene.
Varou says the solution is to "empower all female leaders of all levels in order to achieve gender equality. Give the rights to women in decision-making and delegate authority and responsibility to women. Give them the opportunity to be involved in every activity."
In 2016, Varou influenced local authorities to establish an Early Warning System. In 2021, she mobilised community and local authorities to put in place key infrastructure for disaster preparedness such as the installation of culverts to divert floods; commune road rehabilitation; repairing bridges, and rehabilitating drainage.
As someone who is passionate about the environment and DRR, Varou has been active in planting mangroves and mangrove conservation and has educated community members on the benefits of mangroves and a clean environment.
---
Background
The WIN DRR Leadership Awards recognise women's achievements in DRR across the Asia-Pacific region. The awards are part of UNDRR's flagship women's leadership initiative the Women's International Network for Disaster Risk Reduction (WIN DRR), supported by Australian Aid. There are two award categories, the Excellence Award, proudly sponsored by SM Prime, and the Rising Star Award.
These are the twelve finalists for the Rising Star Award, shortlisted from 420 nominations received from across 24 countries in the Asia-Pacific. The Rising Star Award of US$7,500 will be granted to an individual woman who has demonstrated potential early in her career. The winner will be announced at the Asia Pacific Ministerial Conference on Disaster Risk Reduction in Brisbane on 17 September 2022. 
See the WIN DRR Rising Star Award finalists here.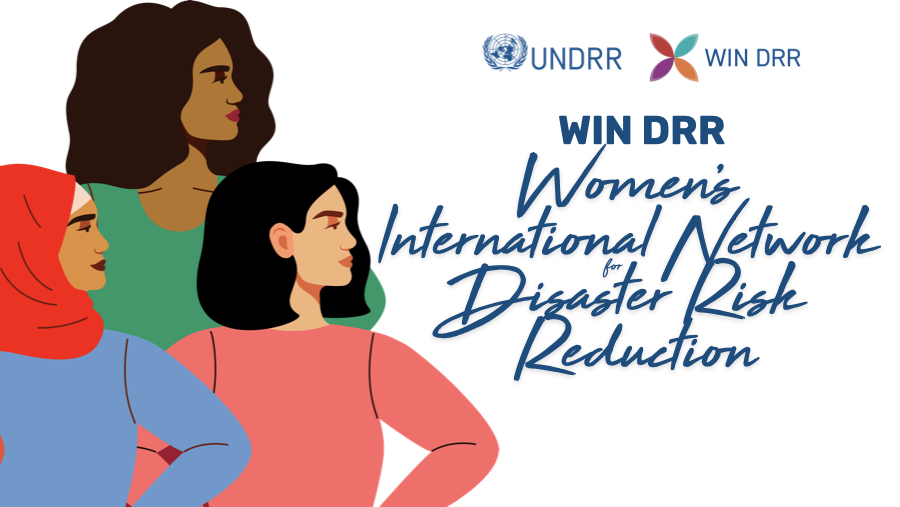 The Women's International Network on Disaster Risk Reduction (WIN DRR) is a professional network to support women working in disaster risk reduction, in all their diversity. WIN DRR promotes and supports women's leadership in disaster risk reduction across the Asia Pacific region, and aims to reduce the barriers faced by women and empower them to attain leadership and enhance their decision-making in disaster risk reduction. WIN DRR is supported by UNDRR and the Government of Australia.
Please note: Content is displayed as last posted by a PreventionWeb community member or editor. The views expressed therein are not necessarily those of UNDRR, PreventionWeb, or its sponsors. See our terms of use