Your experience on PreventionWeb
Please help us improve PreventionWeb by taking this brief survey. Your input will allow us to better serve the needs of the DRR community.
Weathering financial shocks from disasters in the Pacific Islands
Source(s):
World Bank, the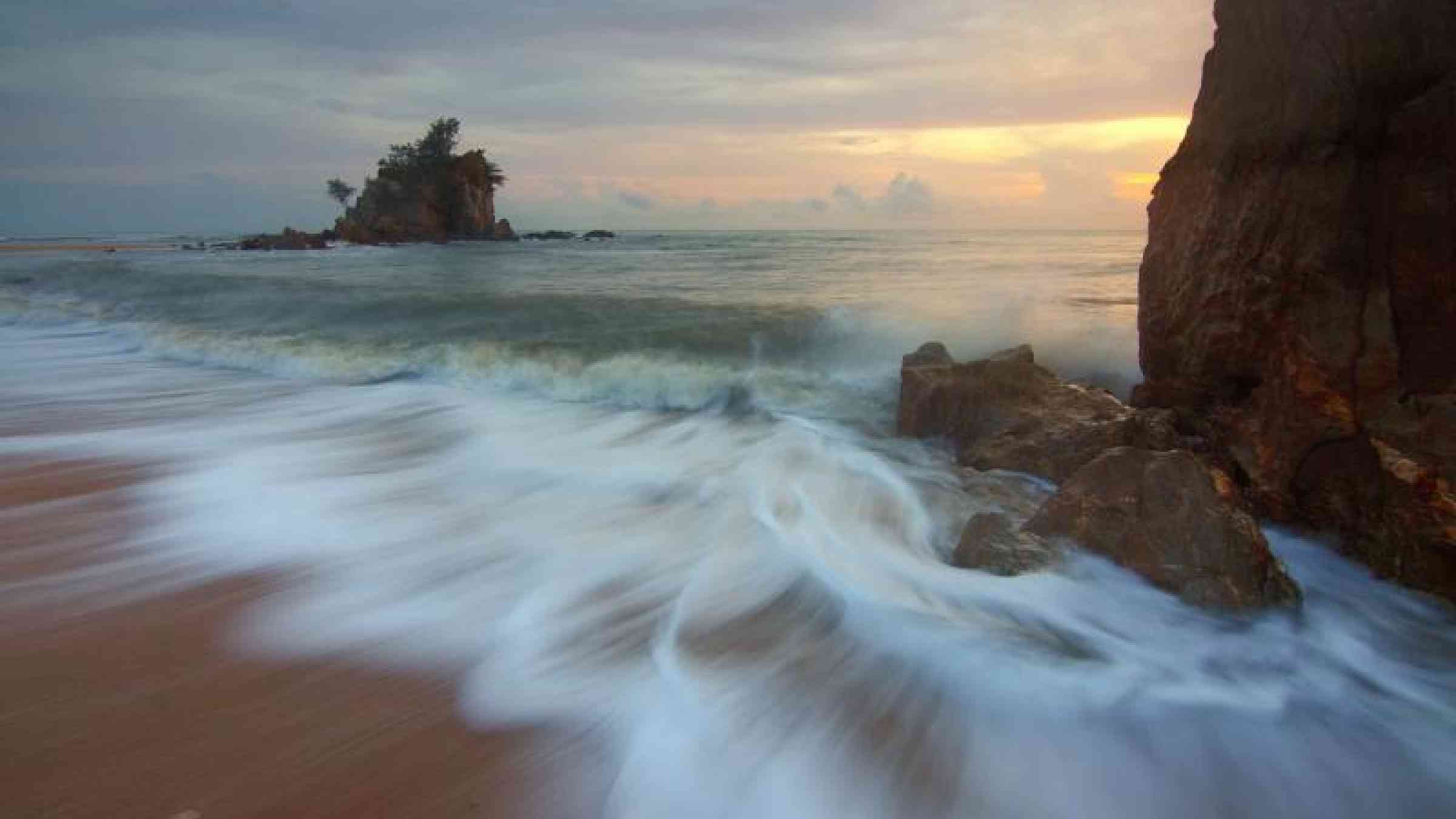 When the 2016 Tropical Cyclone Winston – one of the most powerful cyclones on record – made landfall in Fiji, it affected well over half of its 900,000 residents and caused  more than US$ 900 million in estimated damage and losses.  A year earlier, impacts from Tropical Cyclone Pam exceeded 60% of Vanuatu's GDP, derailing a country's budget and fiscal position, and posing serious consequences for growth and development.  
In fact, 10 countries in the Pacific are ranked as the top 30 countries in the world with the highest average annual losses as a percentage of gross domestic product (GDP). Since 1950, tropical cyclones and earthquakes have caused over US$3 billion in estimated damage and losses in Pacific Island countries.
According to the latest report from the Intergovernmental Panel on Climate Change, losses from extreme weather will only increase in the region. In a 2-degree warmer world, more than 99 percent of coral reefs – an important protective barrier against the sea – will be decimated, while tropical cyclones will become more severe and frequent.
But the costs of these disasters are much higher than financial impacts alone. Every dollar lost to natural hazards too often means one dollar less for essential social investments in public health, education, transportation, housing, and more. The impacts from disasters extend far beyond communities within 'ground zero' – they can slow or set back socioeconomic progress for an entire country, sometimes for generations.
Government budgets alone, especially within small island states, cannot bear the weight of a changing climate and growing disaster risk. For the World Bank, supporting Pacific Island Countries on the road to resilience requires:
1) Building on lessons learned working with over 60 countries in managing the financial impacts of disasters. When disaster inevitably strikes, having access to the necessary funds makes all the difference in saving lives and safeguarding the economy. Financial protection instruments – such as contingency funds, contingent loans and grants, and risk transfer solutions – can help governments manage the full range of disaster impacts. At the recent World Bank-IMF Annual Meetings, the World Bank, Germany, and the UK announced a new US$145 million Global Risk Financing Facility (GRiF) to help vulnerable countries better manage the financial impact of climate change and disaster shocks.
2) Facilitating regional solutions. For island states, coordination at the regional level can help spread risks and improve access to better disaster risk insurance coverage, such as the World Bank's Pacific Catastrophe Risk Assessment and Financing Initiative (PCRAFI). To catalyze actionable risk information efforts in the region, PCRAFI provides 15 Pacific countries with disaster risk modeling and assessment tools to help them better understand, model, and assess their exposure to natural disasters, including a catalogue of thousands of disaster events extending back more than half a century and exposure data on more than 400,000 buildings. This regional initiative has enabled market-based financial solutions and better disaster- and climate-risk planning
3) Customizing financial instruments to meet the specific needs of PICs. As part of the PCRAFI Program, the World Bank has helped establish the Pacific Catastrophe Risk Insurance Company – or PCRIC – a Pacific-owned insurance company that provides earthquake and cyclone coverage to its member countries. The World Bank is now supporting PCRIC to provide more complete coverage to rural areas, and is exploring the feasibility of an insurance product for volcanic risk.
4) Finding new ways to bring in the private sector to leverage risk capital. The private sector, and specifically the insurance industry, has a central role to play to reduce the burden of disaster impacts on government budgets. In Fiji for example, the World Bank is supporting the development of new property insurance products to provide coverage for homes of low build quality that are able to prove – using a mobile app – that they have made the necessary structural reinforcements, such as roof strapping.
The technical advances, financial innovation and political leadership that Pacific Island Countries are spearheading in the fight against climate change and disasters are many. To scale up these solutions, representatives from 12 Pacific Island Countries gathered in Port Vila, Vanuatu for the first-ever Understanding Risk Finance Pacific forum earlier this month. Alongside private sector voices and disaster risk experts, governments explored new approaches to quantify and build comprehensive financial protection against rising climate and disaster risk, such as insurance instruments.
The island nations of the Pacific, among the most fragile of the global community, are fast becoming leading voices in the search for smarter policies to create a safer, more sustainable planet.
Please note: Content is displayed as last posted by a PreventionWeb community member or editor. The views expressed therein are not necessarily those of UNDRR, PreventionWeb, or its sponsors. See our terms of use