Your experience on PreventionWeb
Please help us improve PreventionWeb by taking this brief survey. Your input will allow us to better serve the needs of the DRR community.
Updates
Scour risk to UK bridges disrupting over 8 million journeys per year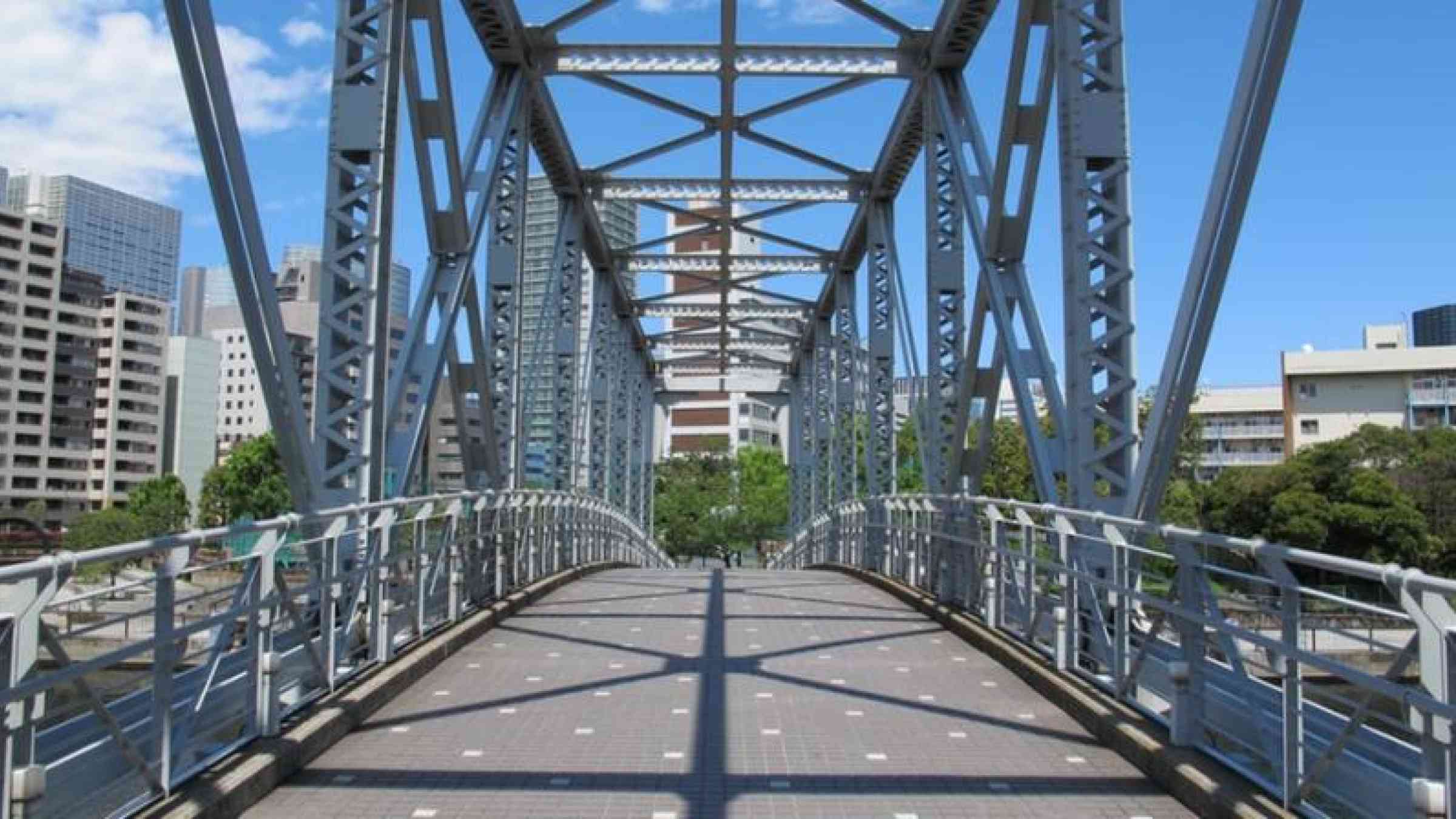 By Anna Haworth
New analysis shows that 'scour' risk to bridges from flooding in the UK is causing over 8 million passenger journeys to be lost each year, with an accompanying economic cost of up to £60 million.
Working as a Climate Risk Analyst comes with the slightly unsettling side-effect that I sometimes find myself pondering the climate resilience of the infrastructure around me. I live in the North of England, in the picturesque town of Kendal in the Lake District. For all its natural beauty, it is an area of the country where the infrastructure is often tested by the weather. This year has been no exception, as heavy rains in August have caused the closure of one of the town's main road bridges for several weeks, as it was found to be experiencing 'scour'. The extra time this added to my journeys afforded me more opportunity to consider the climate-preparedness of the UK's infrastructure.
'Scour' is the washing away of bridge foundations during flood events, and can cause substantial damage to the structure, leading to transport disruption and safety risks. It is cited as the most common cause of bridge failures in the UK and US. Back in December 2015, severe and widespread flooding in my home county of Cumbria caused damage to 235 road and foot bridges, showing just how widespread this threat is to transport infrastructure.
I first became aware of the severity of this issue during Acclimatise's involvement in the UK's first Climate Change Risk Assessment back in 2012. The assessment identified bridge scour as one of the most significant risks facing the transport sector. Ever since I have been keeping an eye on this evolving field of research with interest.
Last month, our friends at the JBA Trust and the University of Oxford, published a new paper on the risk to the British railway network from scour caused by flood events. This research considers the railway network as a whole, including the potential for flood events that might cause more than one bridge to be damaged by scour. Although events of this type are rare, they have occurred in the past and could do so again.
Flooding and bridge failures are not completely predictable, and so the research team took a probabilistic approach to account for uncertainties about the resilience of bridges during flood events. They also used flood event scenarios that are more extreme than anything seen in the historical record but are statistically plausible. Such scenarios would result in severe network disruption, especially when they cause either one or two bridges to fail within the network.
The research team accounted for the frequency and severity of floods using a probabilistic model of river flows that captures the spatial patterns and correlations in extreme events across Britain. They then looked at the consequences of bridge failure in terms of risk of disruption to passenger journeys, which can be translated into an economic estimate of the risk.
Based on this analysis, it is estimated that the risk of bridge scour equates to an average of 8.2 million passenger journeys being lost annually. From an economic perspective, the risk of disruption to passenger journeys can be valued at between £6 m and £60 m annually. This figure represents a partial view of the true risk, which also includes safety risks, impacts on rail freight, operational costs (e.g. related to speed restrictions and delays) and repair costs.
It is important to note that the research model used is based on historical records of bridge failures, and historical river flow data. This means that it is informed by real events, but does not account for future changes in climate. In the future, climate-driven changes in hydrological regimes should be incorporated into such modelling studies. This will help the industry and emergency planners to prepare for the impacts and operational consequences of extreme flood scenarios. Furthermore, scour risk is typically managed through the application of engineering standards and guidance; these will also need to be revisited to test their robustness to future climate conditions.
Although it is economically unfeasible to protect all bridges against all conceivable events, and therefore some residual risk has to be tolerated, it is crucial that infrastructure owners and operators understand the true scale of the potential risk, and that critical infrastructure is designed and maintained to withstand more extreme future climate conditions.
Please note: Content is displayed as last posted by a PreventionWeb community member or editor. The views expressed therein are not necessarily those of UNDRR, PreventionWeb, or its sponsors. See our terms of use