Updates
Ethiopia dam filling impact 'limited' – if no drought
Source(s)
Science and Development Network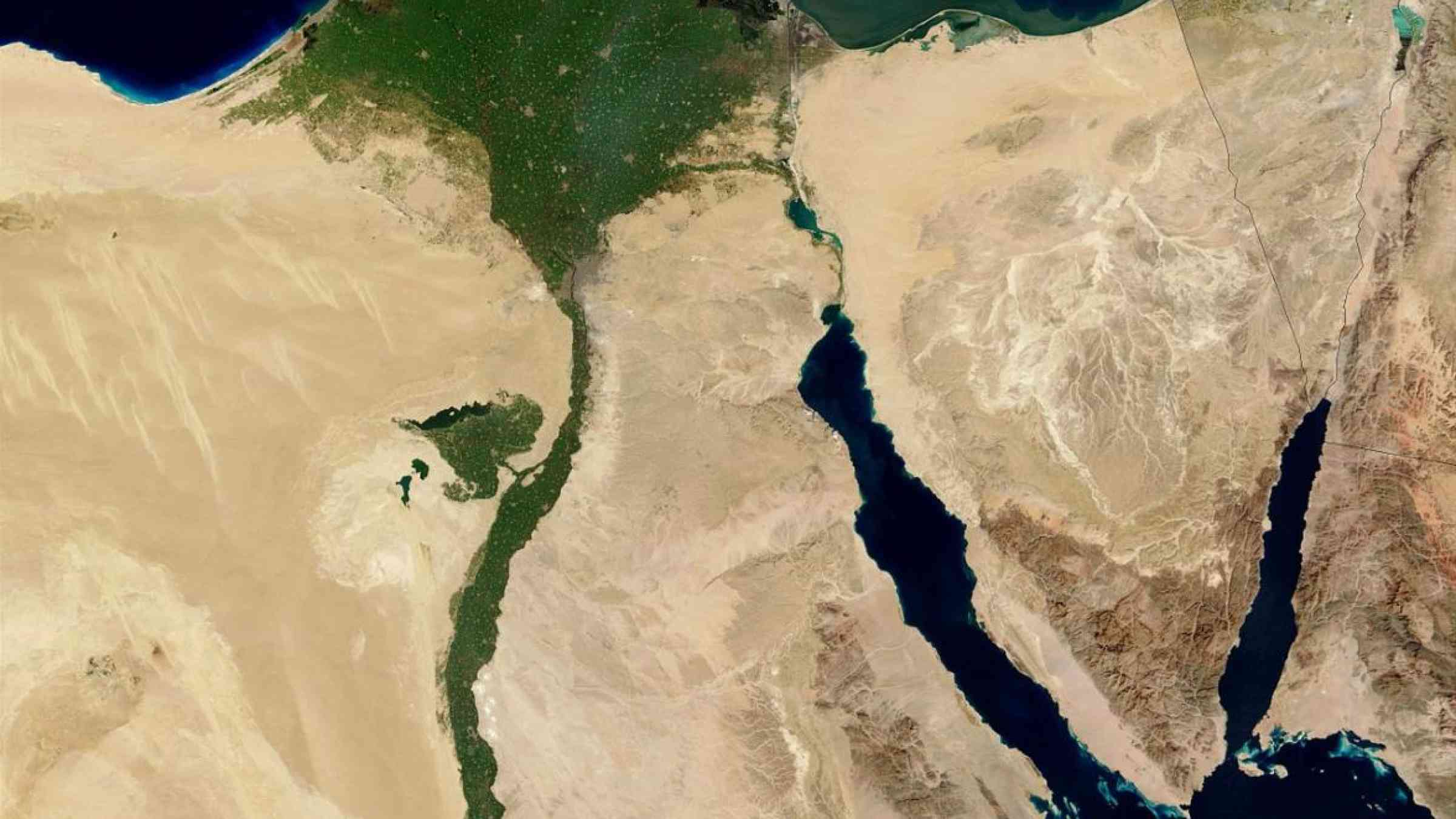 By Rehab Abd Almohsen
[CAIRO] Egypt's Nile river water supply will only be threatened by the filling of the upstream Grand Ethiopian Renaissance Dam in the case of prolonged drought, new analysis suggests.
The dam, and ongoing negotiations over its filling and future operation, has sparked conflict between Ethiopia and downstream states Sudan and Egypt, which say they fear the giant Blue Nile hydropower dam could alternately cause water scarcity and flooding in their countries.
Data analysis shows that Egypt will not be severely affected by the first stage of the filling of the dam, says Peter Hany, a professor of irrigation and hydraulics at Egypt's Ain Shams University.
"In the case of an abundance of water, or a sudden flood that necessitates the release of large quantities of water, it is possible that the Sudanese dams will not bear this pressure and collapse."

Mohamed Dawoud, National Center for Water Research in Egypt
However, a decline of five billion cubic metres in Egypt's share of Nile river waters — about 12.5 per cent of what Egypt says is its minimum need — could lead to the loss of 42,000 hectares of agricultural land, Hany warns.
Recent heavy rains mean the first stage of filling is already complete, Ethiopia's Prime Minister said after an extraordinary meeting between the three states last week (21 July).
Sudan reported last week that it had recorded a significant drop in water levels along its sections of the Nile.
The African Union called the summit in an effort to progress stalled political, legal and technical negotiations and arrive at a comprehensive operational agreement for the dam.
Hany says beginning the filling process this year, rather than next year, was the better option as water levels are currently high in Egypt's Lake Nasser, which fills from the Nile and provides water for agriculture and energy production.
Map of Eastern Nile region, with reservoir locations.  Credit:
Wheeler et al. 2016


A seven-year filling schedule had been tentatively agreed as a result of a series of negotiations that began in December, but Ethiopia has been pushing for a four-year schedule to expedite its energy production.
Seleshi Bekele, Ethiopia's water, irrigation and energy minister, has said the release of water will remain above the historical 29 billion cubic metre flow. Egypt wants Ethiopia to commit to a minimum 40 billion cubic metres of water.
"By following this schedule, the possible range of water release is between 31 and 43 billion cubic meters during the seven years, at 80 per cent probability," Bekele told a virtual seminar held by the Ethiopian Embassy in South Africa on June 27.
"The schedule clearly shows for the first time the filling pattern, which includes six stages, the last of which is estimated at 14 billion cubic meters," Hany tells SciDev.Net.
Hany used this data to create a mathematical model to determine the impact that filling Ethiopia's reservoir would have on Egypt's Aswan High Dam and the water level in its reservoir, Lake Nasser.
Hany found that if the schedule is maintained, the impact during filling would be limited, except in the event of periods of prolonged drought.
The Nile river states agreed at the extraordinary meeting to separate scientific and technical negotiations from the political and legal issues. Dates are yet to be set for future meetings, which will be hosted by the African Union.
Also downriver from the hydropower structure, Sudan has said it fears Ethiopia's dam will impact its own hydroelectric installations. The Nile river countries have constructed a series of dams along its length — known as cascading dams or reservoirs — and river flow fluctuations caused by upstream dams can have major implications for downstream dams.
Sudan's Minister of Water Resources and Irrigation, Yasir Abbas, has said he feared a lack of coordination and data exchange from Ethiopia.
Mohamed Dawoud, a professor of water resources at the National Center for Water Research in Egypt, says that in the absence of a binding agreement, Sudan's dams are at risk of being severely harmed.
The Sudanese dams are relatively small," Dawoud tells SciDev.Net. "In the case of an abundance of water, or a sudden flood that necessitates the release of large quantities of water, it is possible that the Sudanese dams will not bear this pressure and collapse."
Environmental conflict expert Ashok Swain, from Uppsala University's Research School of International Water Cooperation, says the African Union is best placed to play the role of mediator in Nile negotiations.
"Any agreement is better than no agreement, as no one is expecting a comprehensive basin-based water resource development agreement taking place among the three riparian countries soon," Swain says.
Please note: Content is displayed as last posted by a PreventionWeb community member or editor. The views expressed therein are not necessarily those of UNDRR, PreventionWeb, or its sponsors. See our terms of use