Α Walk through DRR History
The early experiences and works of the disaster risk reduction pioneers
Introduction
Discover the early experiences and works of the disaster risk reduction pioneers between 1970 and 2000.
Explore:
Τhe key lesson is that disasters are social constructs. People are vulnerable to the impacts of climate change and natural hazards due not just to their geographical context, but their financial, their social status, their cultural status, their gender status, their access to services, their level of poverty, their access to decision making, and their access to  justice. Good development is good adaptation and it's good risk reduction.

Margaret Arnold
The adoption of the Sendai Framework for Disaster Risk Reduction 2015–2030 (Sendai Framework) at the third United Nations World Conference on Disaster Reduction (WCDR) – and its subsequent endorsement by the General Assembly of the United Nations (Resolution A/RES/69/283) in June 2015 – marked the culmination of a process formally began in the 1970s.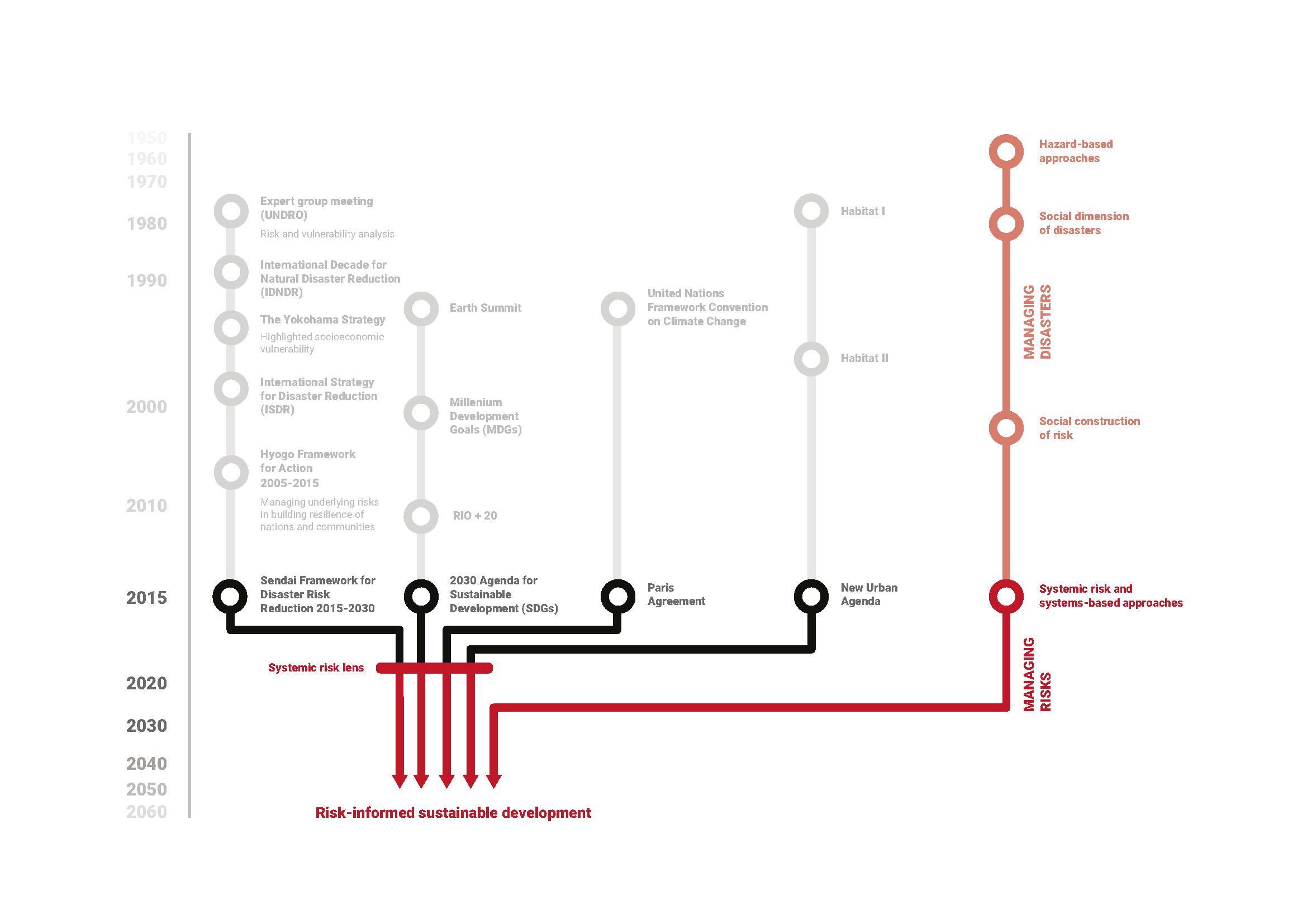 The history of DRR
As an increasing number of people are being affected by natural hazards, there is growing recognition by governments and organizations that building resilient communities and reducing disaster risk is a core initiative.
1970s
Having observed that actual and potential consequences of natural hazards were becoming so severe, and were of such a scale, that much greater emphasis on pre-disaster planning and prevention was imperative, the United Nations Disaster Relief Coordinator convened an International Expert Group Meeting in July 1979 to review six years' worth of work developing a methodology for risk and vulnerability analysis.
1980s
This work laid the foundations for the development, 10 years later, of the International Framework of Action for the International Decade for Natural Disaster Reduction (IDNDR), beginning on 1 January 1990.
1990s
Supported by a Secretariat established at the United Nations Office in Geneva, IDNDR was intended to reduce – through concerted international action – loss of life, damage to property, and social and economic disruption caused by "natural disasters", especially in developing countries. With a strong emphasis on engaging and deploying existing scientific and technical knowledge, IDNDR succeeded in raising public awareness – notably of governments – to move away from fatalism and to reduce disaster losses and impacts. A pivotal moment in IDNDR was the adoption (in 1994) of the Yokohama Strategy for a Safer World: Guidelines for Natural Disaster Prevention, Preparedness and Mitigation, containing the Principles, the Strategy and the Plan of Action (Yokohama Strategy) at the World Conference on Natural Disaster Reduction.
1994
The Yokohama Strategy marked the beginning of a significant shift in the political and analytical context within which disaster reduction was being considered. While IDNDR was largely influenced by scientific and technical approaches, the Yokohama Strategy attributed great importance to socioeconomic vulnerability in disaster risk analysis, emphasizing the crucial role of human actions in reducing the vulnerability of societies to natural hazards and disasters.
2000s
Having been so mobilized, at the conclusion of IDNDR, Member States determined in 1999 that IDNDR would be succeeded by the International Strategy for Disaster Reduction (ISDR). This would seek to:
enable communities to become resilient to the effects of natural hazards, and related technological and environmental disasters, thus reducing the compound risk posed to social and economic vulnerabilities within modern societies, and
proceed from protection against hazards to the management of risk, by integrating risk prevention strategies into sustainable development activities.
At the end of the period covered by the Yokohama Strategy, in 2004 and 2005, the Yokohama Review found evidence of greater official and public understanding of the effects of disasters on the economic, social and political fabric of societies, and stated that "significantly greater commitment in practice is required".
[Source: GAR 2019]
Publication: a brief history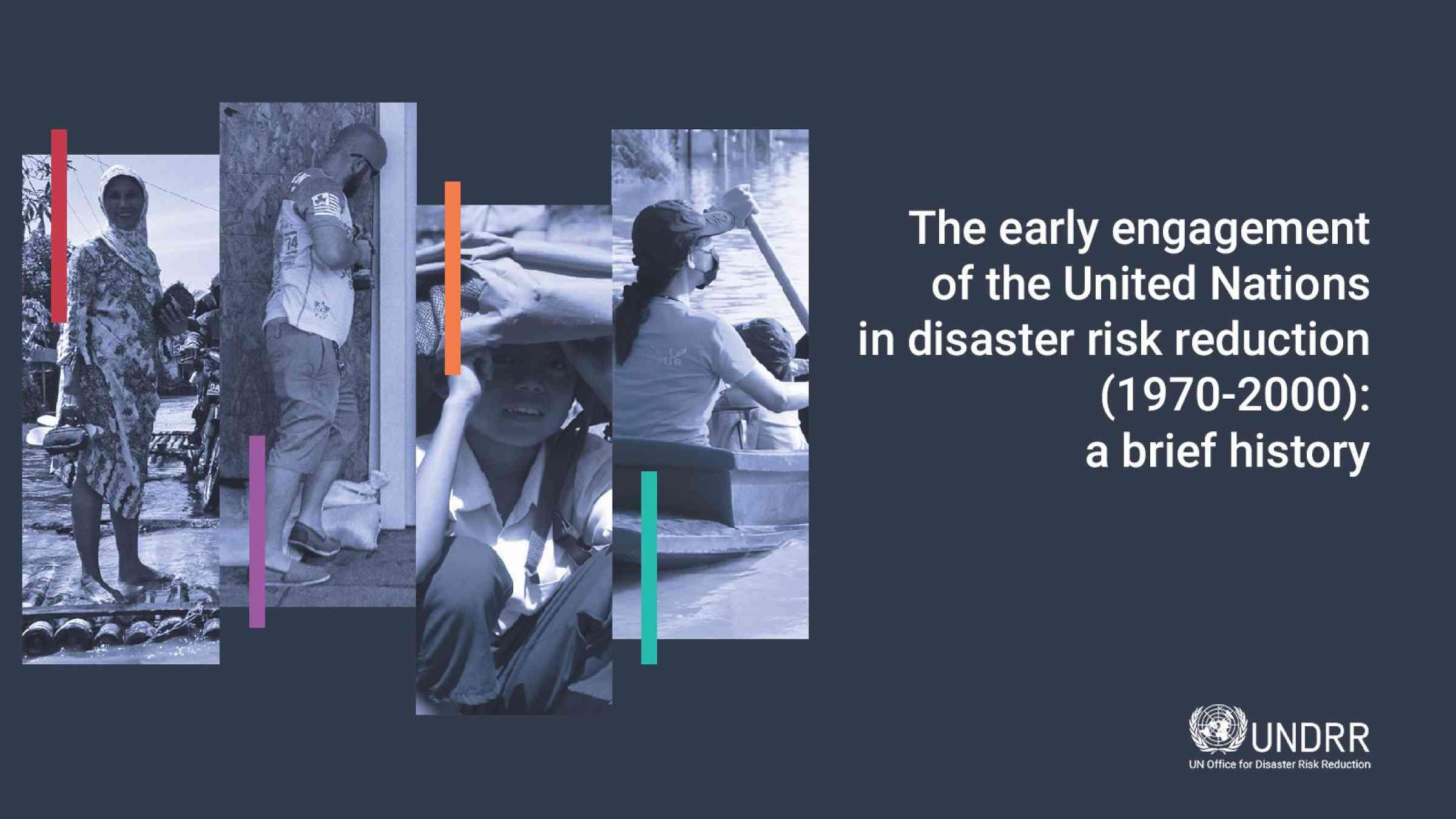 FILLING THE GAPS
While the recent history of DRR (from 2000) is overall well documented since the establishment of the United Nations International Strategy for Disaster Reduction (UNISDR), there are serious gaps in the knowledge on the different actors and initiatives during the three early DRR decades. This publication aims to fill this gap.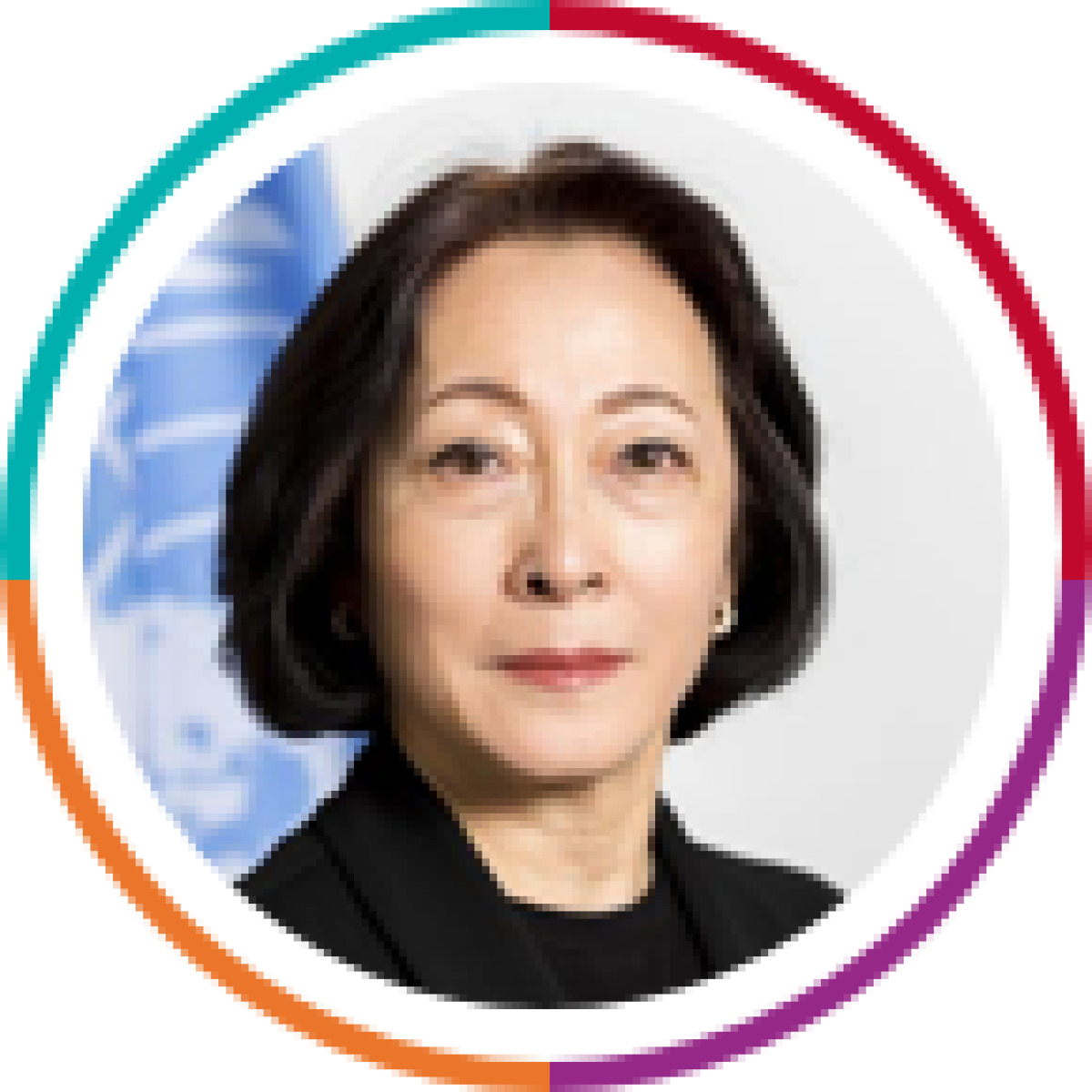 Over the last twenty years thinking about how to reduce disaster losses has greatly expanded beyond a simple focus on disaster management to consideration of all the other elements that contribute to increasing the risk of loss of life, injury, damage to critical infrastructure and economic losses when disaster strikes.
The timelines are part of the second component of the "Early Days of Disaster Risk Reduction" initiative, supported by the United Nations Office for Disaster Risk Reduction. It focuses on the early DRR work in the period 1960-2000, carried out by a multitude of actors (UN Agencies/World Bank, academic centres/research institutes, civil society organisations, regional and national actors). It also includes an overview of "classic" DRR publications dating from that period.
This Milestones timeline provides a general overview of some key DRR organisations, events and publications for the period 1960-2000. These were selected from the more detailed timelines which are shown in the following sections.
Archives of the IDNDR (1990-1999)
View archive collections of reports on Disaster Risk Reduction progress achieved during the International Decade for Natural Disaster Reduction (1990-1999).