Your experience on PreventionWeb
Please help us improve PreventionWeb by taking this brief survey. Your input will allow us to better serve the needs of the DRR community.
Documents and publications
Profiles of 21 communities across the US that mitigated flood risk
26 June 2020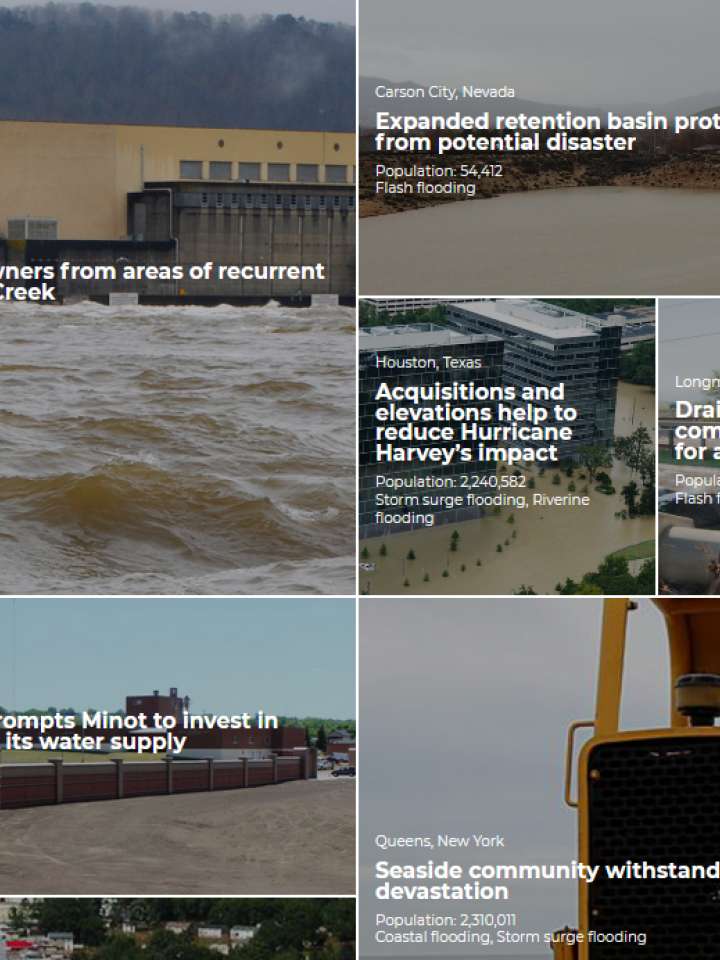 This analysis of 21 "flood loss avoidance studies" from around the country concludes that flood mitigation not only saves on the cost of repairs, but it also helps to revitalize neighbourhoods, increases public safety, and can reduce insurance premiums. Two case studies can be highlighted: one of the riverine areas in and around Houston, where flood mitigation saved $325 million in potential losses from Hurricane Harvey, and one of the Drew Valley-Brookhaven watershed area of DeKalb County, Georgia, where citizens demanded action after damaging rains in 2003.