Your experience on PreventionWeb
Please help us improve PreventionWeb by taking this brief survey. Your input will allow us to better serve the needs of the DRR community.
Is the region safer 15 years after the Boxing Day tsunami?
Source(s):
Jakarta Post, the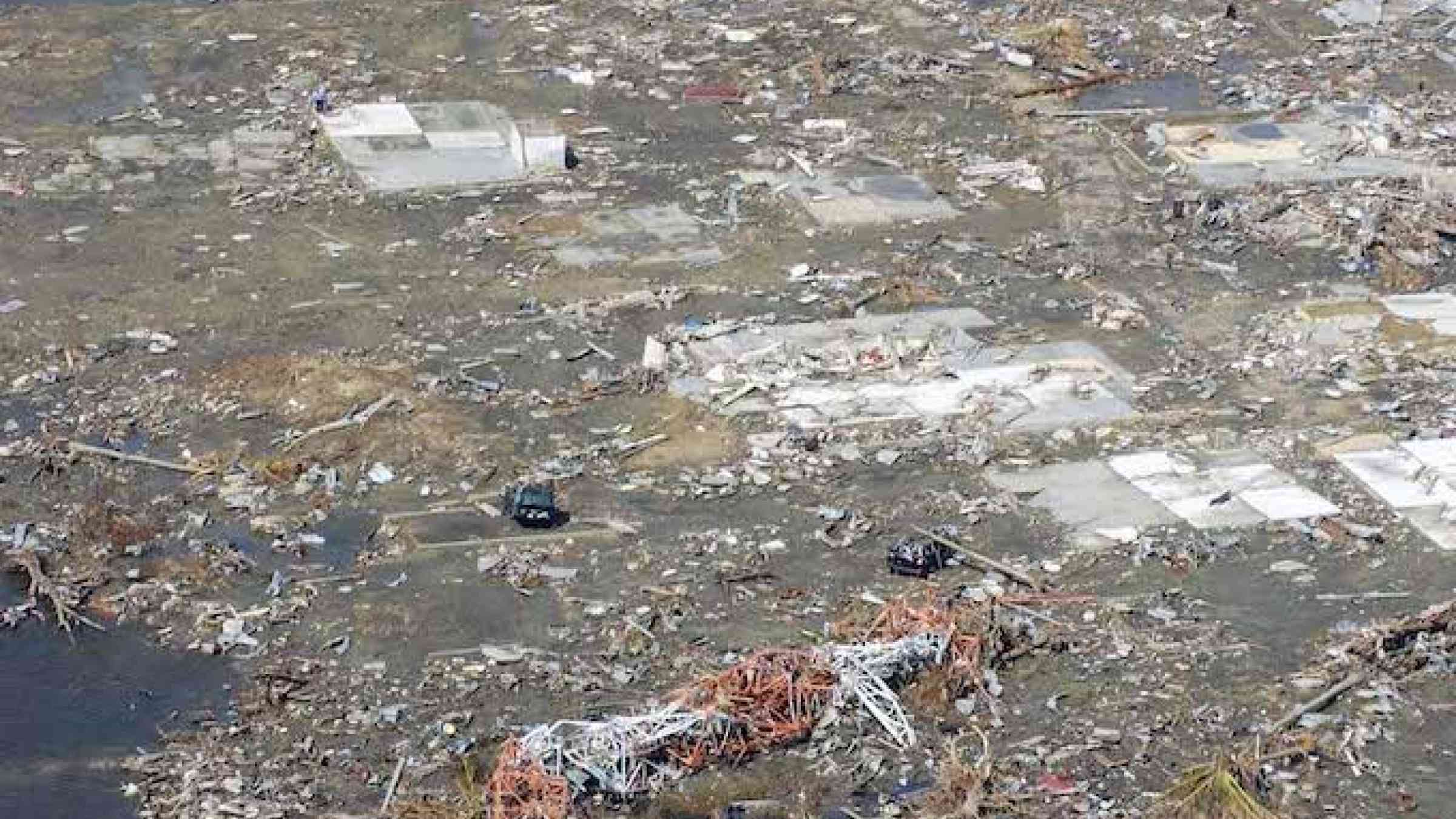 By Loretta Hieber Girardet, Chief of Regional Office for Asia-Pacific, United Nations Office for Disaster Risk Reduction
Dec. 26 marks the 15-year anniversary of the 2004 Indian Ocean earthquake and tsunami. More than a quarter of a million people died and another 2 million were displaced after a 9.1-magnitude earthquake off the coast of Sumatra Island, Indonesia triggered massive waves that impacted communities in 14 countries.
Indonesia, which bore the brunt of the tsunami, lost at least 170,000 people to the tsunami. Some of the affected nations also suffered catastrophic economic damage, with the Maldives, for example, losing close to 62 percent of its gross domestic product. 
Since then, the Asia Pacific region has made tremendous strides to reduce the likelihood of a similar calamity. The Indian Ocean Tsunami Early Warning and Mitigation System was established bringing together 25 countries to detect tsunamis and issue timely alerts.
Early warning systems for weather-related disasters such as typhoons have also expanded, helping to account for an overall decrease in disaster-related deaths throughout the region.
These investments in disaster risk reduction are yielding clear results. In May 2019, Indian and Bangladeshi authorities succeeded in warning and safely evacuating over one million people ahead of Cyclone Fani.
This early action led to a significant reduction in the number of casualties, although economic damages were still extensive, at over US$4.1 billion.
Across Asia-Pacific, better preparedness and early warning are leading to a reduction in disaster-related mortality but at the same time economic losses from disasters continue to grow.
Rapid, unplanned urbanization is increasing the number of people and economic assets exposed to storms, typhoons, and in some cases, earthquakes.
More than half of the region's urban population now live in low-lying coastal areas, increasing exposure to tsunamis. Additionally, climate change is resulting in more intense and unpredictable weather-related hazards. These trends point to an urgent need for countries to broaden their actions to reduce the risks associated with natural hazards.
First, authorities must do a better job of integrating disaster and climate risk into public and private sector investment decisions. This can be accomplished at national and local levels by incorporating historical records and future disaster and climate risk projections into development plans.
Better data at the local level, for example, can improve risk assessments and inform the development of zoning laws to discourage construction, including of homes, businesses and hotels, in hazard-prone areas, notably flood plains and coastal areas.
Another area is the need to ensure that all new infrastructure is made climate and disaster resilient. Over $90 trillion in new infrastructure investments are needed over the next twenty years to meet global economic and population growth.
Given that the World Bank estimates that investing in resilience upfront would increase infrastructure costs by a mere 3 percent, this wave of new investments into sectors such as energy, transportation, telecommunications presents a once-in-a-lifetime opportunity for the region to construct new infrastructure that is built to last and is protected against future climate impacts.
A third focus is the need for more engagement of communities in the development of strategies to reduce disaster-related risks. This became evident in the aftermath of the Palu-Donggala earthquake and tsunami in Indonesia, the world's deadliest disaster in 2018. Many affected communities were unaware that they were vulnerable to tsunamis and didn't know what to do when the waves hit their villages.
Communities must become actively engaged in understanding their risks. Vulnerable groups such as persons with disabilities must be actively involved in all stages of planning and preparedness so that their needs and capacities are fully taken into account when disasters strike.
From helping local authorities integrate risk into local development plans to teaching school children how to evacuate a tsunami, the United Nations is working with governments and stakeholders across the region to make these changes; the ultimate goal is to create safer and more resilient communities.
For this to happen, however, accelerated action and more political will are urgently needed. The 2020 Asia-Pacific Ministerial Conference on Disaster Risk Reduction, which will be convened by the United Nations and hosted by the Australian government in Brisbane, Australia will be an opportunity for leaders in the region to step up their commitments in all areas of risk reduction.
Even though earthquakes and tsunamis can't be prevented, much can be done to lessen their impact. This means involving everyone from local communities to businesses to vulnerable groups. Firm political commitment, decisive community action and on-going investment in resilience will help guarantee that disasters such as the 2004 Indian Ocean tsunami never again occur.
Please note: Content is displayed as last posted by a PreventionWeb community member or editor. The views expressed therein are not necessarily those of UNDRR, PreventionWeb, or its sponsors. See our terms of use