Your experience on PreventionWeb
Please help us improve PreventionWeb by taking this brief survey. Your input will allow us to better serve the needs of the DRR community.
'Pandemics do not recognise borders, so a united international response is vital under the guidance of WHO'
Source(s):
Times of India, the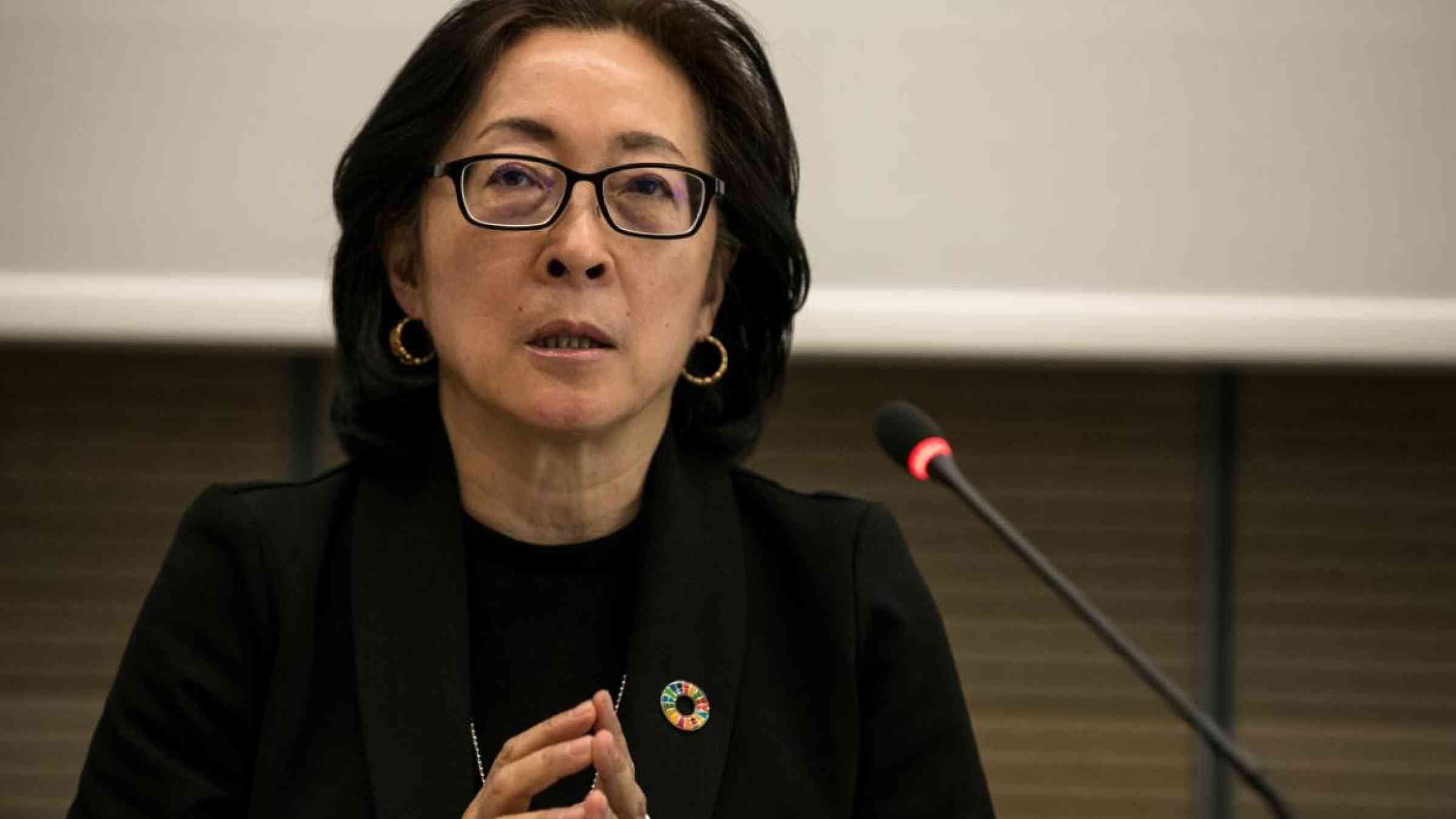 [...]
2. In the background of Ebola and bird flu, how different do you see the outbreak of coronavirus?
COVID19 is not an epidemic confined to a few countries. It has been declared a pandemic by the World Health Organization. There is a crucial difference. The list of countries reporting outbreaks is growing daily. There is no nation on earth that can claim to be immune from the threat. Thousands have died and many more thousands are fighting for their lives in hospitals around the world. We are still in the early stages of the pandemic. It is urgent that countries which have yet to experience the full brunt of the disease should observe and learn from those who are now most impacted notably China, Italy, Iran and the Republic of Korea.
[...]
5. You also mentioned in recent interviews that the poor and developing countries face a bigger challenge. How do you see this as a challenge for India and how effectively it can deal with it?
[...]
India is also showing leadership at regional level and just last weekend convened a video conference of the leaders of the eight countries of the South Asia Association for Regional Cooperation to discuss ways of working together to combat the outbreak and how to share best practice across the region. I understand also that while the number of cases currently is low, India is stepping up its response and surveillance capacity and mapping its resources. At the same it has donated funds to a regional response fund and expressed its willingness to help other nations with their response. This is international solidarity of the highest order and I can only commend India for its approach.
6. Europe and US, where the health system is among the best, have seen sudden rise in positive cases and deaths, do you see it could have been handled in a better way and how?
Hindsight is a great teacher. The COVID-19 outbreak is a step into the unknown. Nobody could reasonably claim to have been fully prepared for what is unfolding now across the globe. We, of course, don't want to wag our fingers, but I must make a critical observation about the changing nature of risk, which UNDRR highlighted in the Global Assessment of Risk report (GAR2019) that we published in May 2019. GAR2019 is very clear that risk is increasingly systemic. That is, risk may start off as one thing, like an earthquake, and end up as another manifestation- like a nuclear power plant meltdown (such as in the 2011 Japan earthquake disaster). And the only way of fighting systemic risk is with a joined-up systemic prevention and response approach. This means that we can't work in silos, we must map and model how risk cascades into other risks, and importantly we must be able to work transboundary, in a unified fashion and not take nationalistic stances to risks -which, as we very well know, are no respecters of borders.
[...]
7. Is there any intervention UNDRR is planning to tackle the situation, particularly helping poor countries where the health infrastructure is not very sound?
[...]
UNDRR has been highlighting the systemic nature of disaster risk and this outbreak is a classic example. It is having a ripple effect across sectors and leading to the mass disruption of global and national systems that we take for granted including health care, the provision of education, global supply chains, travel, trade and financial services. National strategies for disaster risk reduction must identify systemic weaknesses and vulnerabilities which could lead to the collapse of such systems once they are affected. Our regional offices are working with UN Member States and UNDP to make this happen.
[...]
Please note: Content is displayed as last posted by a PreventionWeb community member or editor. The views expressed therein are not necessarily those of UNDRR, PreventionWeb, or its sponsors. See our terms of use