Updates
Insuring the Mesoamerican Reef
Source(s):
InsuResilience Solutions Fund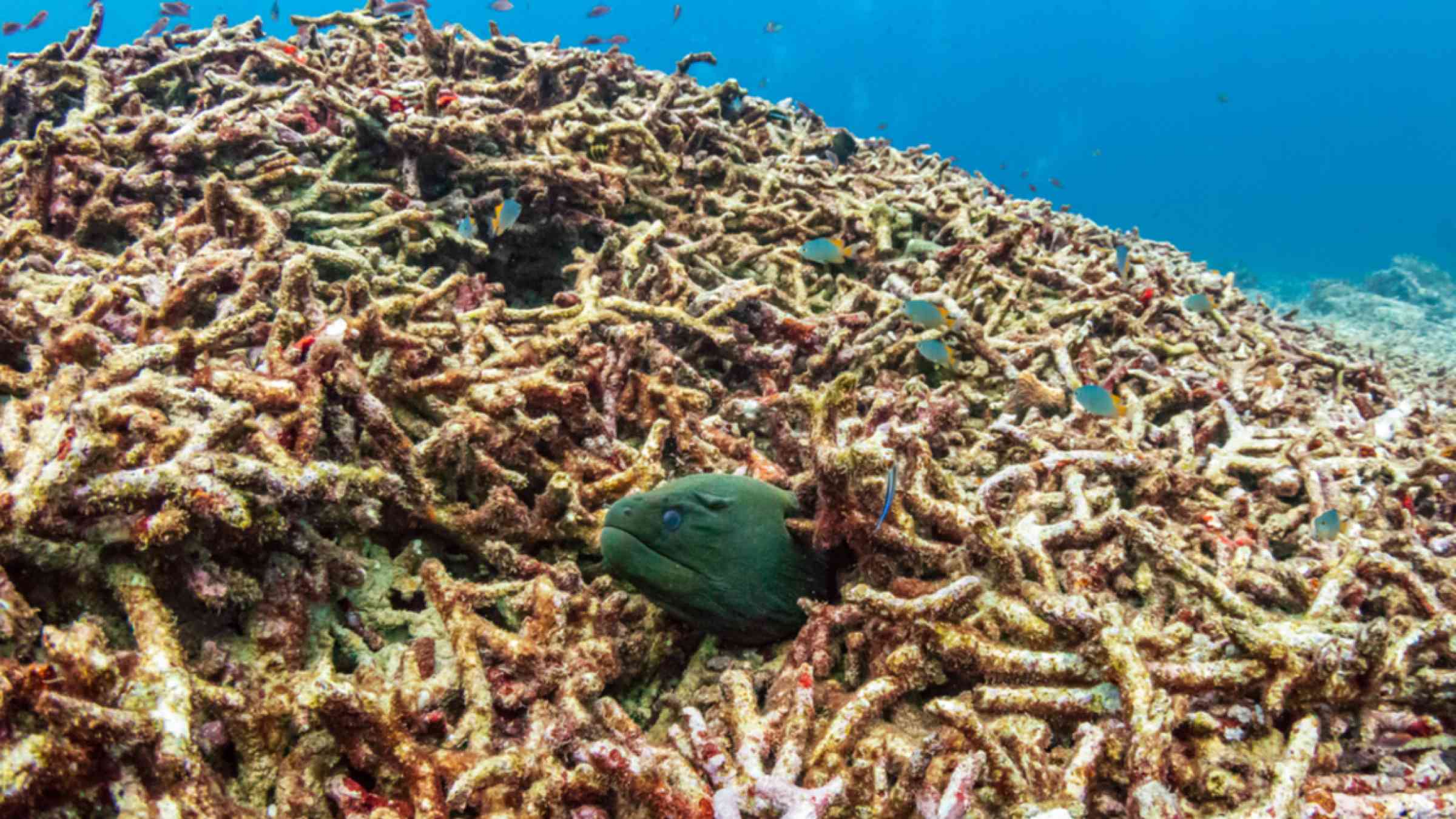 The Caribbean coast of Mexico, Belize, Guatemala, and Honduras is frequently affected by high intensity cyclones, which imperil lives and livelihoods. The Mesoamerican Reef (MAR) protects coastal communities against storm surges, beach erosion, and wave-induced damage as well as providing ecosystem services on which livelihoods depend, including tourism and fisheries. But the effects of climate change and other stressors exert increasing pressure on the reef, making it more vulnerable to the negative impacts of hurricanes. Insurance for reefs is an innovative financing mechanism that can underpin more rapid and successful reef restoration and recovery.
InsuResilience Solutions Fund (ISF), managed by Frankfurt School of Finance and Management and funded by KfW Development Bank, has signed a grant funding agreement supporting the implementation of a parametric insurance programme for the Mesoamerican Reef. The project is being implemented by the Mesoamerican Reef Fund (MAR Fund), a regional funding and coordination institution and the policyholder of the MAR Insurance programme, and Willis Towers Watson, a global advisory, broking, and solutions company. ISF is co-funding the project implementation.
The objective of the project is to pre-position funds for coastal communities to undertake rapid post-hurricane response to mitigate impacts to the reef. This will contribute to the resilience and conservation of these nature-based defences that protect the coastline, support livelihoods, and secure biodiversity. The project complements KfW support to MAR Fund, which includes contributions to the fund's endowment capital to provide long-term funding for the conservation of the Mesoamerican Reef as well as project funding for the consolidation of the region's protected areas network.
How does the insurance work?
Seven pilot reef sites across all four MAR countries have been selected for insurance coverage through national-multi-stakeholder processes. Criteria for site selection included the importance of the reef to local communities in: acting as natural breakwaters; supporting commercial and subsistence livelihood activities; and providing employment opportunities to the local population through the tourism and fisheries sectors.
In the event of a qualifying cyclone impacting any of the targeted sites, insurance pay-outs provide a predictable and timely source of funding for emergency reef response. Local communities receive direct funding to undertake pre-planned emergency response activities to ensure the survival of coral reefs, and the entire population along the MAR coast benefits indirectly through maintenance and enhancement of the ecosystem services provided by the coral reefs.
Please note: Content is displayed as last posted by a PreventionWeb community member or editor. The views expressed therein are not necessarily those of UNDRR, PreventionWeb, or its sponsors. See our terms of use