Updates
Inclusive disaster risk management: What have we learned?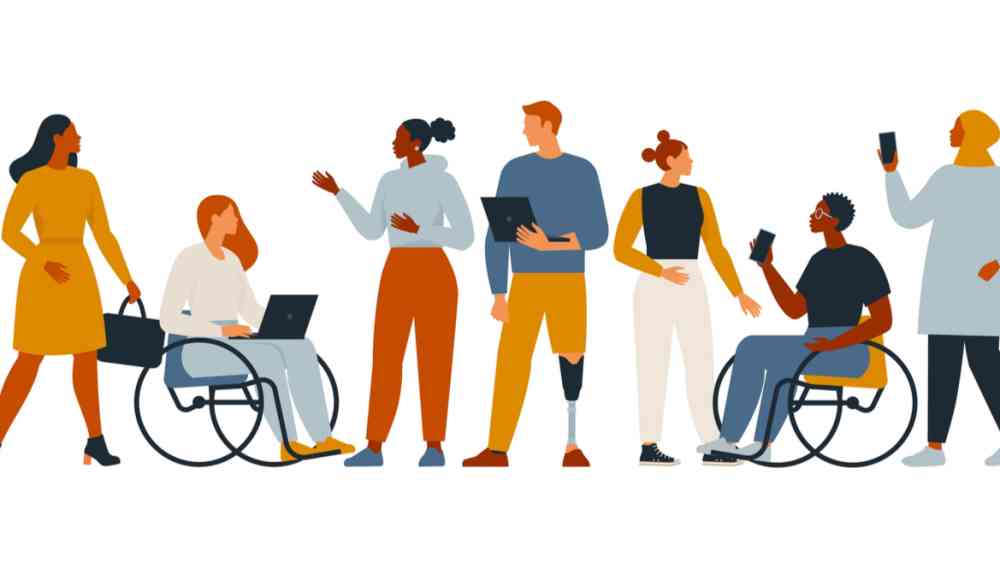 Angelina Bambina/Shutterstock
Not everyone is affected equally by the intensifying disaster and climate risks across the globe. Research from many different contexts and countries shows that poor and marginalized groups tend to suffer disproportionally from these hazards. Considering this reality, and with support from the World Bank and the Global Facility for Disaster Reduction and Recovery (GFDRR), practitioners are embracing inclusive approaches to disaster risk management (DRM) that factor in and strive to address the heightened vulnerability of certain groups.
A new report from GFDRR takes stock of lessons from inclusive DRM projects across its portfolio, with an eye to applying the insights to our continued engagement in this sector. From FY 2016 through FY 2020, almost two-thirds of the GFDRR portfolio included elements that are widely understood to fall under the umbrella of inclusive DRM.  These are factors such as gender, disability, community resilience, and/or citizen engagement. Here are some of the lessons:
Including marginalized groups requires promoting opportunities, abilities, and dignity among these groups across all aspects of DRM policies and programs. It is impossible to reduce disaster risks for everyone if the needs of all population groups are not addressed.  While patterns that drive vulnerability to disaster risks can be tough to assess and quantify, the failure to do so can bear enormous social and economic costs. For instance, in the aftermath of the 2015 earthquake that struck Nepal, 22% of women became economically inactive, compared with 8% of men.
Effectively including everyone in DRM policies and programs requires concerted efforts to understand and tackle the obstacles people face when interacting with their social and physical environments. Physical, financial, informational, attitudinal, institutional, and other barriers can prevent people from accessing critical markets, services, and public spaces with dignity. Shifting attention to these hurdles, rather than focusing on people's abilities, enables policy-makers and governments to see marginalized groups as agents of change. In Indonesia, GFDRR is embracing this approach by supporting the incorporation of universal accessibility standards into the design of buildings in the province of Central Sulawesi.
Addressing the great diversity of people's circumstances remains a challenge in achieving inclusive DRM. Through its grants, GFDRR has supported World Bank task teams and government counterparts in developing and implementing more inclusive approaches to DRM—from training programs to gender analyses, from guidance notes to actions on the ground. While our efforts have achieved important results, more remains to be done. The stocktaking exercise discussed in the new report identified several points we can improve—and could help peer organizations in the DRM community—such as promoting collaboration among practitioners, gender, and social inclusion experts. We also must ensure that monitoring and evaluation frameworks better track inclusion outputs and outcomes.
Developing a holistic approach to DRM, one in which we consider the full range of risks and factors that add to certain groups' vulnerability, will be critically important. One way to make sure that we plan for more risks is to put citizens and communities—who know the dangers all too well—at the center of inclusive disaster-risk planning.  GFDRR has done this by supporting an effort to promote women's participation in digital-mapping projects in Africa. The initiative, which has helped supply critical resilience data at the community level, has also reduced the digital gender divide in parts of the Continent. Still, to be fully inclusive, we must also count factors such as socioeconomic disparities, migratory flows, forced displacement, and the like.
In line with its 2021–2025 Strategy, GFDRR remains as committed as ever to ensuring that resilience-building efforts everywhere account for everyone: women and girls, the elderly, persons with disabilities, children, low-income families, and other vulnerable or marginalized people. Lessons from the stocktaking will shape our steps in advancing inclusive DRM. We invite you to share your ideas about how we can step up engagement in in this critical space.
Please note: Content is displayed as last posted by a PreventionWeb community member or editor. The views expressed therein are not necessarily those of UNDRR, PreventionWeb, or its sponsors. See our terms of use