publication
Documents and publications
Improving civil society's limited access to the Green Climate Fund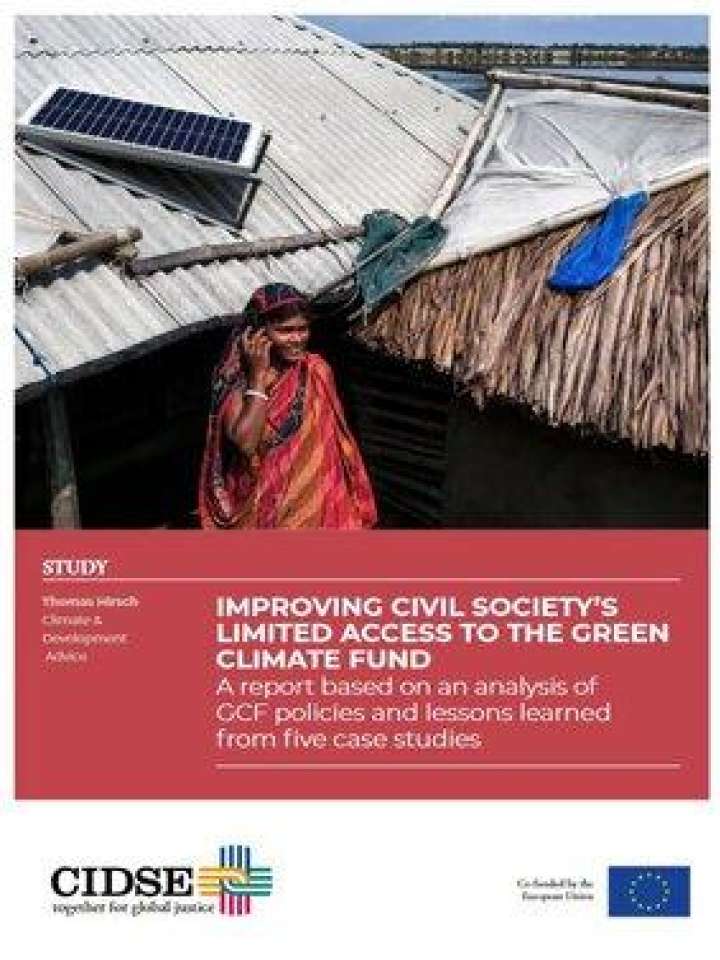 Climate finance is delivered by a broad and expanding range of specialised climate funds, with the Green Climate Fund (GCF) being the largest of them. The main objective of this study is to showcase ways in which civil society organisations (CSOs) could access GCF climate finance. It analyses barriers and entry points for CSOs by combining policy analysis and empirical case studies.
The following recommendations arise from this report:
Advocate for the GCF to more accurately communicate and respond to CSO expectations on options to receive GCF support for their climate actions.
Advocate for specific GCF funding windows for CSOs, e.g., a Small Grant Facility.
Support Southern partners with capacity building on GCF modalities to strengthen access.
Encourage and enable the engagement of CSOs in GCF country programming, readiness initiatives, and national adaptation planning processes supported by GCF.
As a CSO, take an informed and strategic decision before entering the accreditation process to become an Implementing Entity. First, reflect on the motivation and expectations to become an Accredited Entity, including the possible benefits for your partners in the Global South. Second, assess your capacities, carry out a gap analysis and use the self-assessment tool provided by GCF. Third, undertake a long-term cost-benefit analysis.
As a financially strong CSO, set up a specific technical and financial programme to support partners in the Global South to design transformative climate-ambitious projects with clear co-benefits for the sustainable development of vulnerable communities for submission to the GCF.