Your experience on PreventionWeb
Please help us improve PreventionWeb by taking this brief survey. Your input will allow us to better serve the needs of the DRR community.
Documents and publications
Global Report on Internal Displacement (2020)
28 April 2020
Source
Internal Displacement Monitoring Centre (IDMC)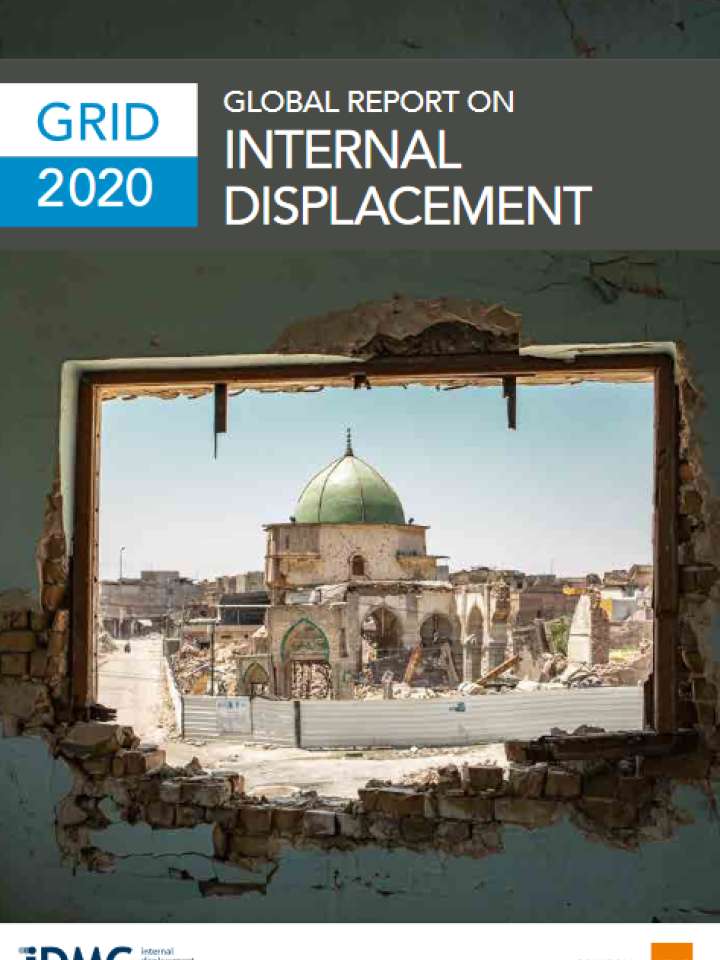 The Internal Displacement Monitoring Center's (IDMC) Global Report on Internal Displacement (GRID) is the official repository of data and analysis on internal displacement. This year's GRID breaks down data by conflict, violence and disasters across 145 countries. This edition looks at policy and operational practice from across the world and shows what is being done by countries to prevent, respond to and resolve internal displacement. GRID2020 proposes a roadmap for the next decade based on better information, more resources and stronger political investment.
The GRID is constituted of:
Part 1 – Internal displacement in 2019 presents updated figures at the global level. Data and contextual updates are included in the regional overviews and country spotlights.
Part 2 – Ending internal displacement highlights examples from countries trying to address internal displacement and discusses the main ingredients for future practice to bring about durable solutions and lasting change.
The lessons learned from 2019 are:
The recognition of internal displacement is a vital step towards addressing it.
Policies and programmes may integrate internal displacement or be dedicated to it, but they should always align with national priorities.
Regional and global initiatives act as catalysts for national commitment and local action.
Effective local initiatives require more predictable and sustained funding.
Existing tools can be used to provide planners and policymakers with evidence that goes beyond numbers.
Improved collaboration is making data more available and accessible.
Accounting for displacement and reporting on progress is a vital tool in generating and sustaining political commitment.