Your experience on PreventionWeb
Please help us improve PreventionWeb by taking this brief survey. Your input will allow us to better serve the needs of the DRR community.
Documents and publications
Author(s)
Skakun, Zorica; Smyth, Ines; Minne, Valerie
Gender-transformative resilience programming: experiences from Bangladesh and Myanmar
Source
Oxfam International Secretariat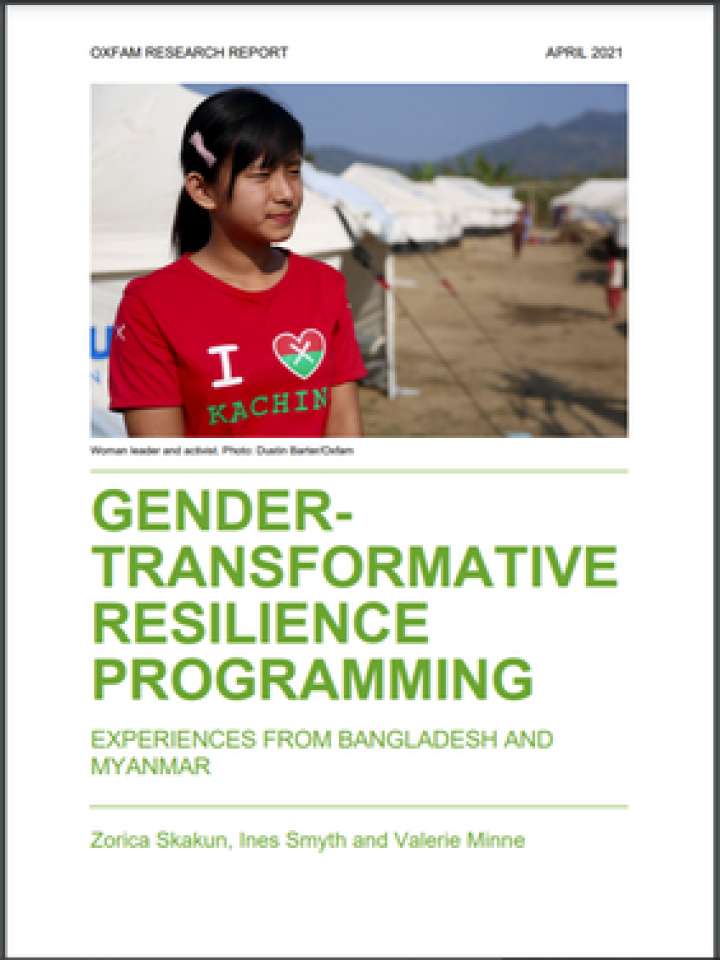 ISBN/ISSN/DOI
10.21201/2021.7635 (DOI)
This study aims to build knowledge on how to contribute to gender transformation by achieving systemic changes and addressing the root causes of gender inequality in resilience and climate programming. This research took a feminist and participatory research approach, and the report outlines the outcomes of learning journeys carried out in in Bangladesh and Myanmar. It looks specifically at progress made and challenges in relation to gender transformation, and shares the learning and recommendations that arose.
This study provides general reflections and recommendations, including:
The research confirmed that gender-sensitive approaches are not sufficiently disruptive of prevailing gender power structures, but are often tolerant and accommodating. 
Many of Oxfam's programmes have sought to increase gender equality through targeted activities for women, for example promoting women's representation.
Achieving gender-transformative outcomes requires strong political will and institutional capacity from Oxfam and partners, consistency in assessing and supporting transformative values, commitment and leadership, and relevant knowledge and skills among all staff and managers.