Your experience on PreventionWeb
Please help us improve PreventionWeb by taking this brief survey. Your input will allow us to better serve the needs of the DRR community.
Documents and publications
An affordability framework for the National Flood Insurance Program
Source
U.S. Department of Homeland Security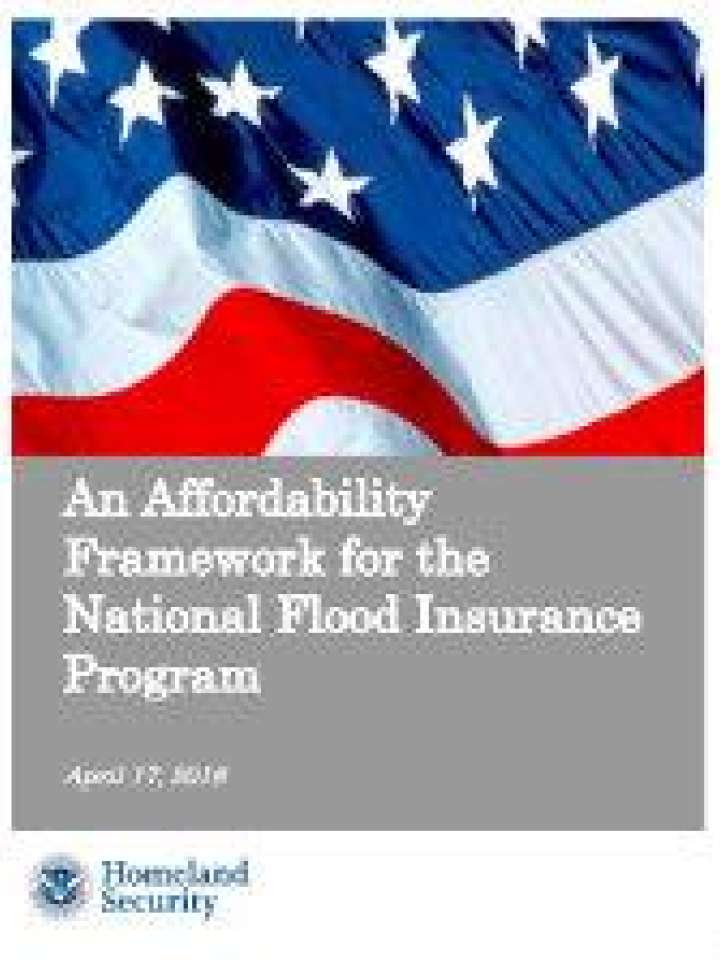 This study's objective is to respond to the U.S. Homeowner Flood Insurance Affordability Act's (HFIAA) direction for the Federal Emergency Management Agency (FEMA) to develop an affordability framework proposing programmatic and regulatory changes that address affordability of flood insurance through the National Flood Insurance Program (NFIP). As such, FEMA primarily focused on parts (1), (2), and (3) of the HFIAA statutory considerations. FEMA retains a significant body of work focusing on considerations (4) and (5), and knowledge gained from this previous work was incorporated throughout the framework. 
In addition, for the purposes of this framework, FEMA did not consider the effect of future rate changes on affordability, as FEMA is generally reconsidering the rating structure of the NFIP under its Risk Rating Redesign effort. After implementing Risk Rating Redesign, the NFIP will be able to determine risk-based premiums more accurately; some rates will increase while others may decrease. Rate increases could cause additional affordability challenges for policyholders who are already burdened by the cost of their flood insurance, as well as for potential policyholders. These challenges will be particularly salient for policyholders who currently receive discounts and subsidies. 
FEMA administers the NFIP, a federally operated insurance program created by the National Flood Insurance Act of 1968. The NFIP is a voluntary program that enables property owners in participating communities to purchase insurance protection against losses from flooding. The NFIP collects premiums and fees from its policyholders and pays claims to those policyholders for costs associated with covered flood damages. The NFIP provides discounts for some insured homes and the discounts are aimed at making flood insurance more affordable, but those discounts are not delivered based on need or ability to pay. These discounts, combined with several large loss years, contributed to revenue shortfalls and resulted in NFIP borrowing to pay claims in several instances. These factors caused the NFIP to be $20.525 billion in debt to the U.S. Treasury as of April, 2018.
Please note: Content is displayed as last posted by a PreventionWeb community member or editor. The views expressed therein are not necessarily those of UNDRR, PreventionWeb, or its sponsors. See our terms of use