Updates
Six women leading the way towards resilience
Source(s):
United Nations Office for Disaster Risk Reduction - Regional Office for Asia and Pacific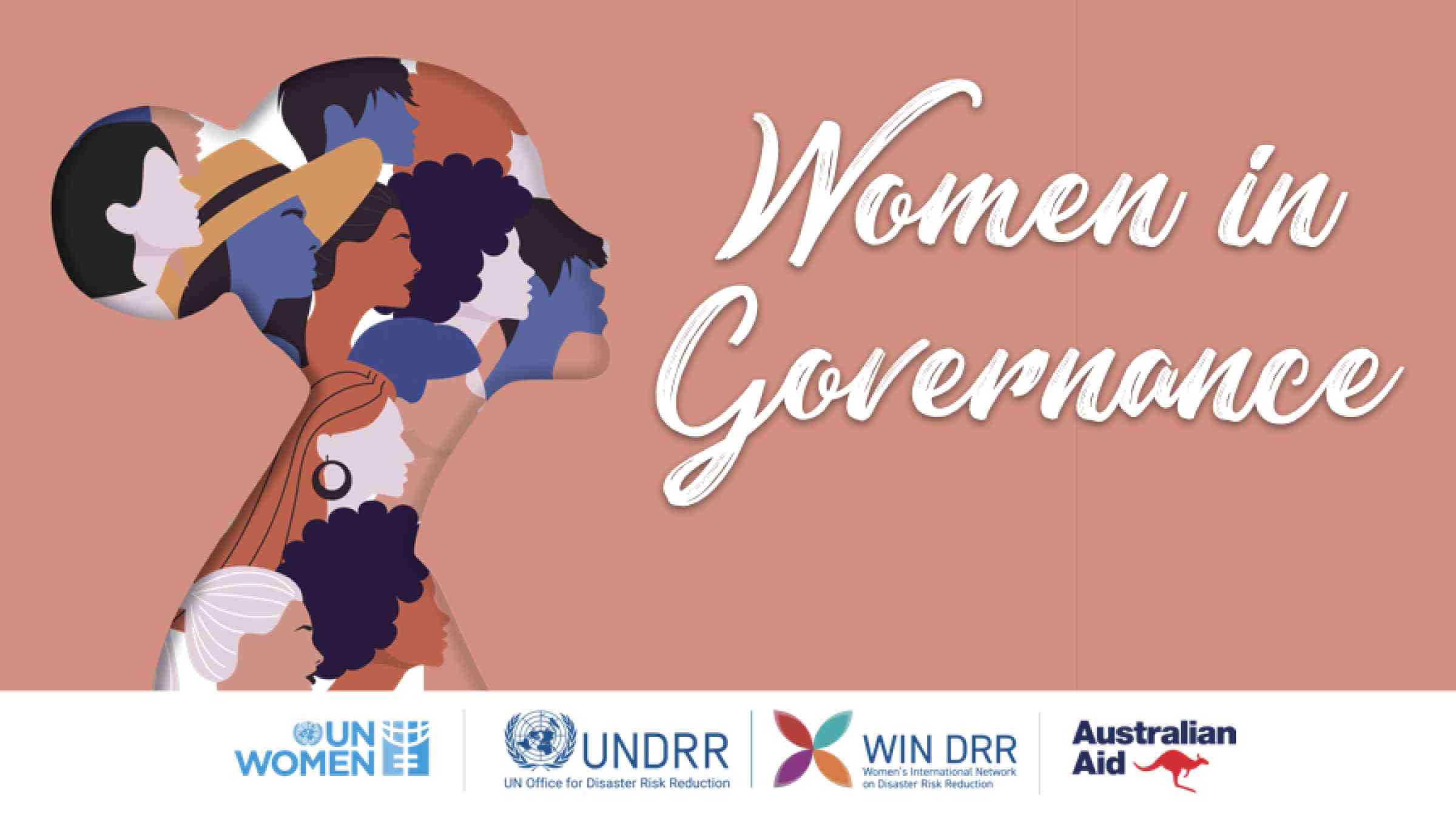 Around the world women's leadership and political participation are restricted. Despite their proven abilities and the broad societal benefits that women's leadership brings, structural barriers, social norms and capacity gaps limit the opportunities women have.
Increasing women's voice, participation and leadership has positive impacts on the quality of governance, transparency and accountability. Disaster risk governance refers to the way in which public institutions, policy and legal frameworks, and stakeholders coordinate at community, national and regional levels in order to manage and reduce disaster risk. Some important characteristics of good disaster governance are cooperation, collaboration, enhancing local capacities and building trust.
Ahead of International Women's Day on 8 March, WIN DRR are profiling inspiring women who are leading the way at the global, regional and national level, in leadership roles across public service and business, in order to build our resilience and reduce disaster risk.
Mami Mizutori
Special Representative of the Secretary-General for Disaster Risk Reduction and Head of UNDRR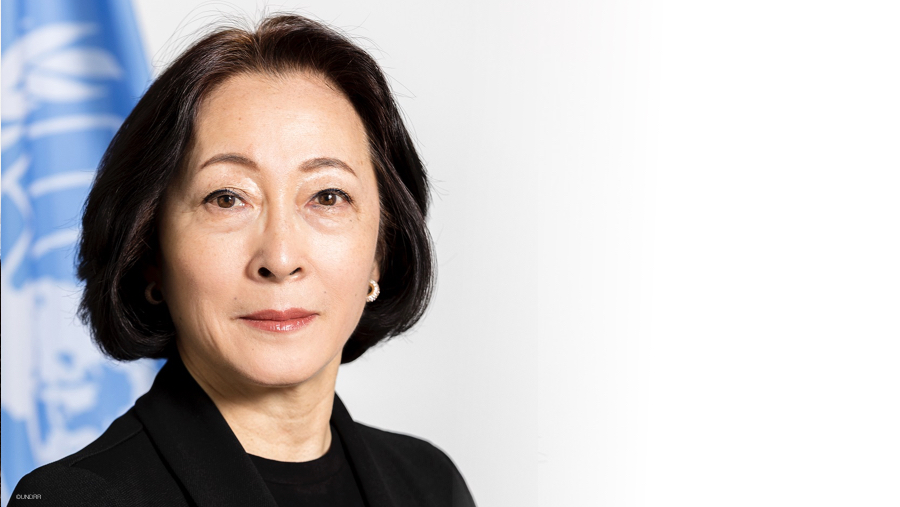 Photo: UNDRR
"Disasters amplify the inequitable aspects of the world we live in," says Mami. "They disproportionately impact the most vulnerable people and push them into a more vulnerable place. COVID-19 has shown that in such a tragic way for the whole world."
After a distinguished career with the Japanese Foreign Service, Mami Mizutori now serves as United Nations Special Representative of the Secretary-General for Disaster Risk Reduction.
"We have momentum right now with COVID-19, it's compelled us to work in different ways, we can change the way we work and live our lives for the benefit of everyone."
Mami's commitment to supporting diversity in leadership is part of that change. She recognises the innate value of hearing from different perspectives: "If you don't bring in diverse perspectives into decision-making, even with the best of intentions you will not serve your purpose for wider society."
Mami is hopeful about the ways in which leadership is shifting to be more inclusive and diverse, and advises future leaders to embrace that wherever they are on their journey.
"You can be a leader wherever you are, whatever you're doing, at any stage. Leadership is about being able to look at what is happening around you and think 'how can I make this better'?"
Adelina Kamal
Executive Director, AHA Centre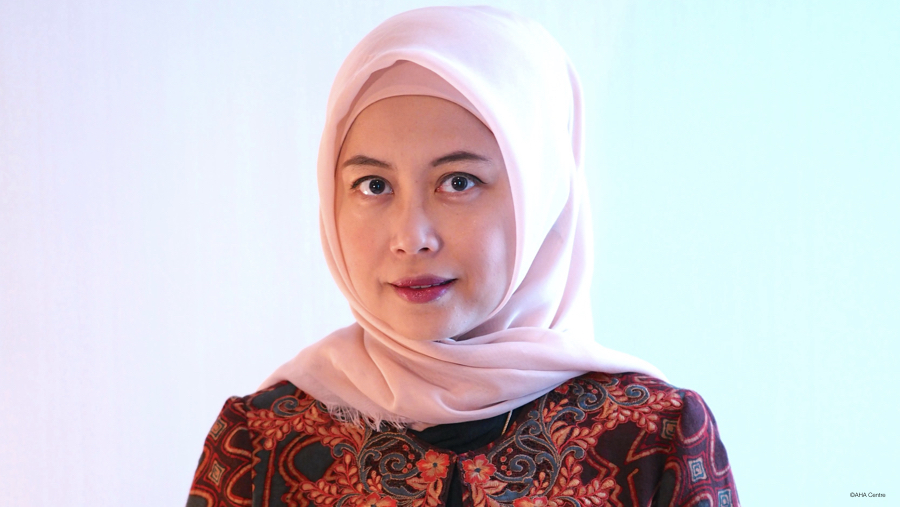 "COVID-19 has shown the importance of having capacities, networks, systems and partnerships already built-in place that are agile and ready to work in different circumstances," Adelina says. "The partnerships and the trust that we built over the years, are tested and "harvested" during crises. You cannot build trust during crises."
Adelina Kamal is the Executive Director of the ASEAN Coordinating Centre for Humanitarian Assistance on disaster management (AHA Centre), an intergovernmental organisation, set up by ASEAN Member States with the aim to facilitate cooperation in disaster management.
"The needs of women who are affected by disasters are different from men, so are the needs of other vulnerable groups such as children, the elderly and disabled," Adelina says.
Adelina says women's experience and a diverse range of views makes any organization or disaster response stronger.
"I've experienced myself that having women in the assessment teams or in our planning units will ensure that we will be more sensitive and attuned to the specific needs of women such as safe space, protection and hygiene needs." Adelina says. "Women bring different perspectives to the discussions. As a leader, we need to be surrounded by people who can give us different perspectives."
Adelina says the COVID-19 pandemic has also underscored the need for a shift towards reducing disaster risk.
"We need to shift to a much more preventive and anticipatory approach. Disaster responders and humanitarian community should change our mindset from crisis management to risk management approach. We should build 'Disaster Literacy' in our communities."
Sandra Wu
Chairperson and CEO, Kokusai Kogyo Co. (Japan)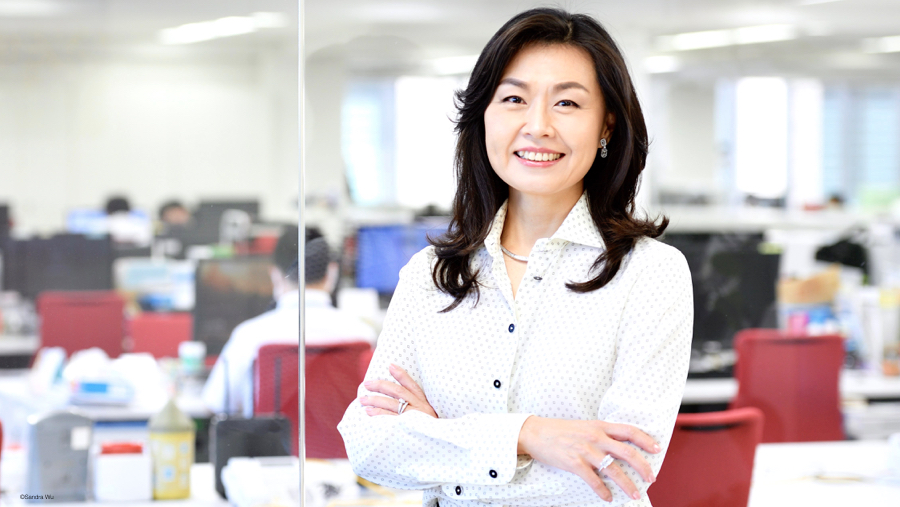 "We are deliberately recruiting more women as a means to achieve proportionate growth of women in management," says Sandra Wu. "But we have further to go in retaining them, and for that, we must work on dismantling conscious and unconscious biases in our work culture." 
Sandra Wu is the Chairperson and CEO of Kokusai Kogyo Co., Ltd., a company providing geospatial information technology-based solutions, such as map-based integrated disaster risk management systems for local governments, advanced remote sensing tools for risk monitoring, and disaster risk analysis tools for businesses. 
"We provide solutions with long-term ramifications in disaster resilience and sustainability, so we don't want any blind spots," she says. "Diversity and inclusiveness is a way to reduce those blind spots."
Her company recruited more women than men in 2020, but less than 20% of the 1,700 employees are women and less than 5% of management.
"We need to seriously tackle gender equality within our organization," she says, "if we hope to remain relevant in our contributions to the Sendai Framework targets and the SDGs."
Loren Legarda
Deputy Speaker, Philippine House of Representatives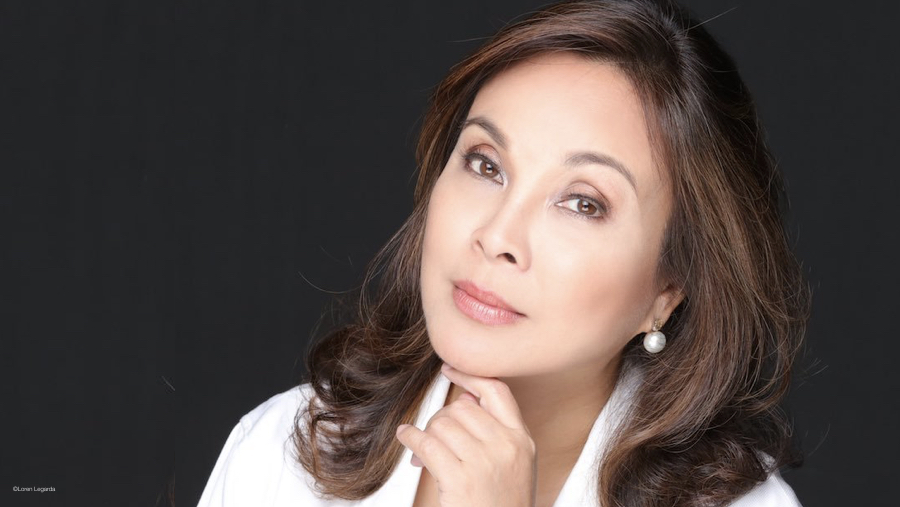 "We must acknowledge the capacity of women to get involved, decide, take action, and lead," says Loren. "To harness the strength of women in reducing social vulnerability and increasing local capacity is to ensure the sustainability, inclusivity and resilience of local, and national development pursuits."
Ms. Legarda is the Deputy Speaker in the Philippine House of Representatives. She says including women in disaster planning has multiple benefits.
"When we empower women to ensure that they are able to adapt to climate and disaster risks and be leaders and active communicators in disaster risk reduction," she says, "not only do we prevent them from becoming victims of disasters, but we also allow them to be champions of resilience."
She says the pandemic has created an opportunity to transform systems so they can withstand future disasters.
"We must invest in resilience," she says. "We must move our people out of harm's way. We must ensure that our basic lifelines and critical infrastructure are built to withstand disaster and climate risks."
Bina Pradhan
Independent researcher, affiliated with the Federation of Business and Professional Women (Nepal)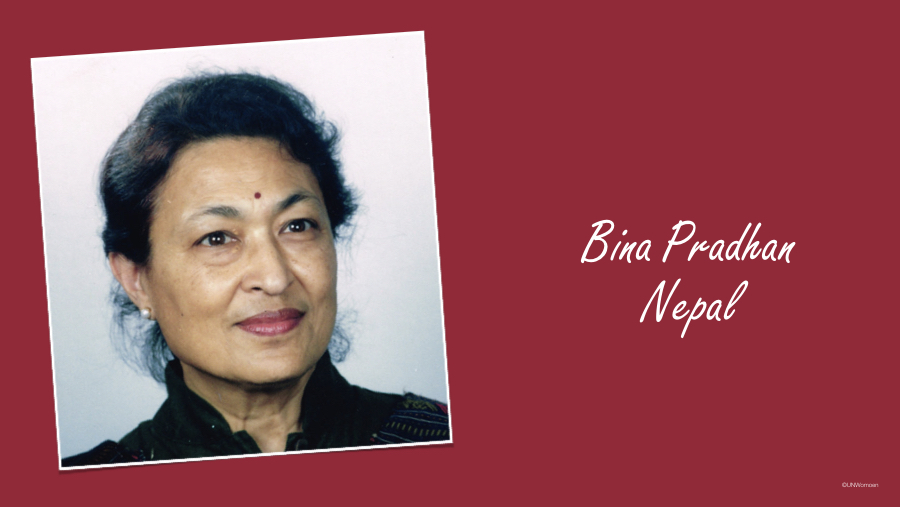 "Women are often an after-thought in a humanitarian crisis," Ms. Bina Pradhan. "They will be impacted more because of prevalent gender roles, their subordinate position in society and the patriarchal structure of our society." 
Ms. Bina Pradhan is an independent researcher, focusing on gender, macroeconomics and emerging issues of inequality, affiliated to Federation of Business and Professional Women, Nepal (FBPWN). 
"Women act as shock-absorbers of the household," she says. "When there is a shortage of food, women reduce their own consumption, so that there is more food for other household members, especially their children. In such situations, women's unpaid work burden also goes up substantially, as women strategize their time to compensate for whatever is lost in the households."
Joy Papao 
CommonSensing Project in the Ministry of Environment, Climate Change, Disaster Management and Meteorology (Solomon Islands)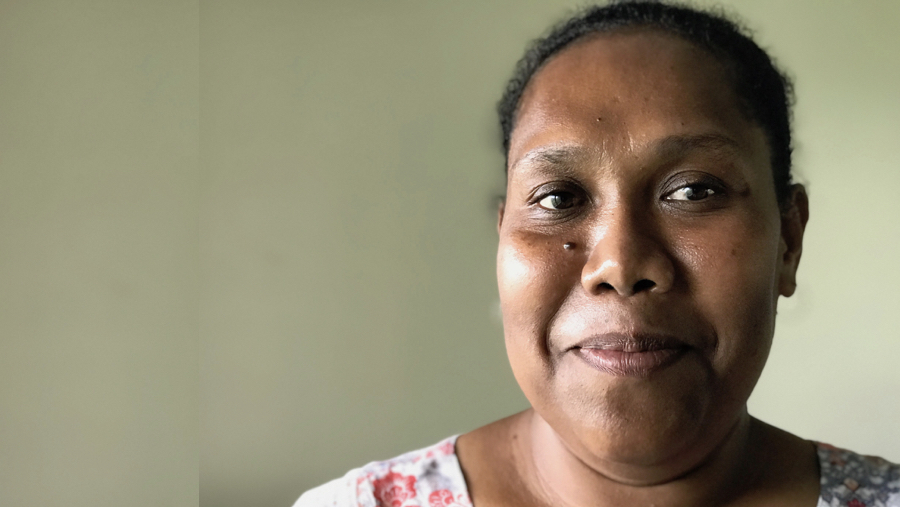 "I'm proud that I can use my skills to help women in the Solomon Islands be better prepared for disasters," says Joy Papao. She works with the CommonSensing Project in the Ministry of Environment, Climate Change, Disaster Management and Meteorology (MECDM) in Solomon Islands.  
"We're supporting the National Disaster Management Office NDMO using Geospatial Information Technology for Disaster Risk Reduction," says Joy, "providing technical support for any hazard preparedness, response and for COVID-19." 
In a country where patriarchal norms continue to hold many women back, Joy has distinguished herself with work on multiple disasters including floods, cyclones and COVID-19. She prioritises the needs and views of women in reducing disaster risk. 
Please note: Content is displayed as last posted by a PreventionWeb community member or editor. The views expressed therein are not necessarily those of UNDRR, PreventionWeb, or its sponsors. See our terms of use