Your experience on PreventionWeb
Please help us improve PreventionWeb by taking this brief survey. Your input will allow us to better serve the needs of the DRR community.
Author:
Maria Vizeu-Pinheiro
How a small African island is fighting climate change impacts
Source(s):
World Bank, the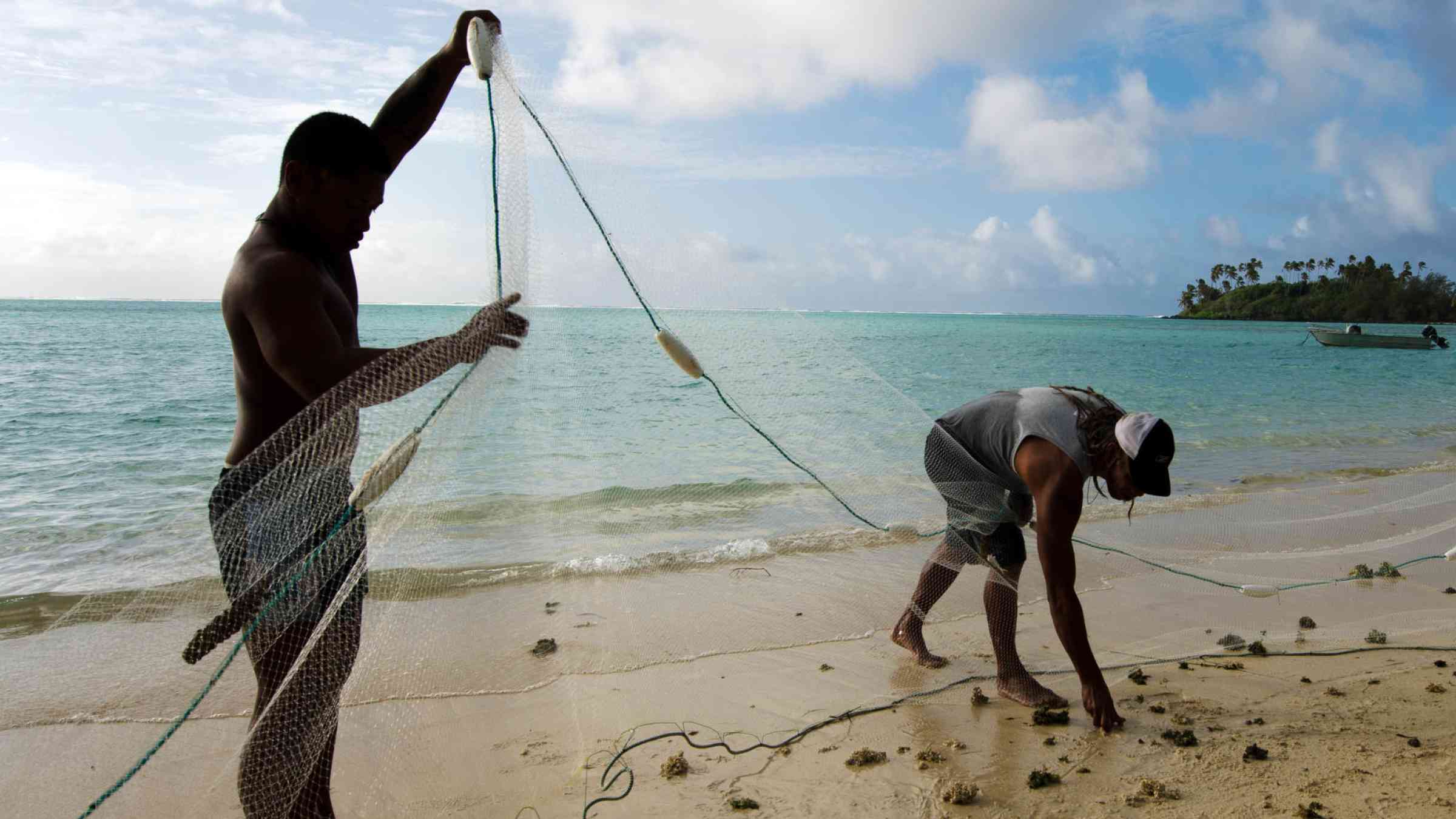 Shutterstock/ChameleonsEye
Tucked away in the Gulf of Guinea lies São Tomé e Príncipe (STP), a tropical paradise that has been caught in the grip of an ever-intensifying dance with climate change
From intensification of precipitation events to the erosion of its beautiful coastline, this small nation has felt mounting vulnerabilities in its very core. Just a few months ago, during one of our visits to this breathtaking island, we had the privilege of talking with Bartolomeu Nascimento, a weathered 60-year-old fisher from Santa Catarina, a community in the western part of São Tomé Island. Through his tales, we saw the profound impact that climate change has had upon him and his coastal community.
In 2020, Bartolomeu experienced the devastating loss of his house due to a combination of sea level rise and floods. Since then, he has been living with a neighbor in a small makeshift shed. Unfortunately, Bartolomeu's story is just one among many in STP, of people who are grappling with challenges due to climate change, including flooding, erosion, and a rougher ocean, which makes fishing, the main source of livelihood in the area, increasingly difficult. In fact, approximately 90% of the archipelago's population live along the coast, rendering them highly susceptible to the impacts of climate change.
With projections indicating that the average sea level will increase by approximately 30 cm and rainfall events will become 20% more intense by 2050, coastal communities will face severe consequences.
But there is hope for Bartolomeu -- he has been chosen as one of the beneficiaries of the World Bank's West Africa Coastal Areas (WACA) Program. Through this initiative, Bartolomeu will soon be granted a brand-new home in a secure location, shielded from the devasting effects of climate change. His new home is expected to be completed in the latter half of 2023, providing him and his family a fresh start and a more solid foundation for the future.
Pathways to Battling Climate Change in Small Islands
The WACA Program has already made a significant difference to the lives of people like Bartolomeu, bringing about positive changes and benefiting over 20,000 people in both São Tomé and Príncipe islands. By focusing on institutional capacity building, community engagement, and infrastructure development, the program offers tangible solutions to tackle the pressing challenges posed by a changing climate in small islands like STP. Particularly, the program is:
a) Strengthening institutional and legal capacities for enhanced coastal resilience. This involves bolstering the institutional and legal frameworks to enhance coastal resilience. It focuses on critical areas such as early warning systems, disaster prevention and response, erosion prevention, and ensuring maritime safety for artisanal fishers.
b) Empowering community-based risk management committees in twelve coastal communities by playing a crucial role in disseminating climate-linked information and promoting good environmental and natural resources management practices. They also actively oversee ongoing interventions and collaborate closely with government authorities.
c) Building climate-resilient infrastructure in the target communities. This encompasses creating seven safe expansion zones to facilitate planned and voluntary relocations for those residing in high-risk areas. Additionally, the program is supporting the construction of over 70 houses, three schools, and other critical infrastructure. Coastal protection measures, such as breakwaters, seawalls, and rock revetments, are being implemented wherever necessary.
d) Promoting conservation activities such as mangrove restoration, and nature-based solutions.
Towards a Resilient Future: Expanding Horizons
With support from the World Bank, the Government of São Tomé e Príncipe is now preparing a second phase - WACA+. Building on the ongoing program, the new phase will also include the promotion of sustainable tourism.
As we look to the future, it becomes crucial to expand interventions beyond the confines of the present program to confront climate change impacts on the coastal communities of STP. By reinforcing risk reduction behaviors, strengthening regulatory and policy frameworks, and fostering long-term partnerships, STP can lay the foundation for a more resilient future.
Sao Tomé e Príncipe's proactive approach to climate change serves as an inspiration. By sharing stories like Bartolomeu's, we hope to inspire collective action and foster collaboration in the face of climate change challenges.
Please note: Content is displayed as last posted by a PreventionWeb community member or editor. The views expressed therein are not necessarily those of UNDRR, PreventionWeb, or its sponsors. See our terms of use