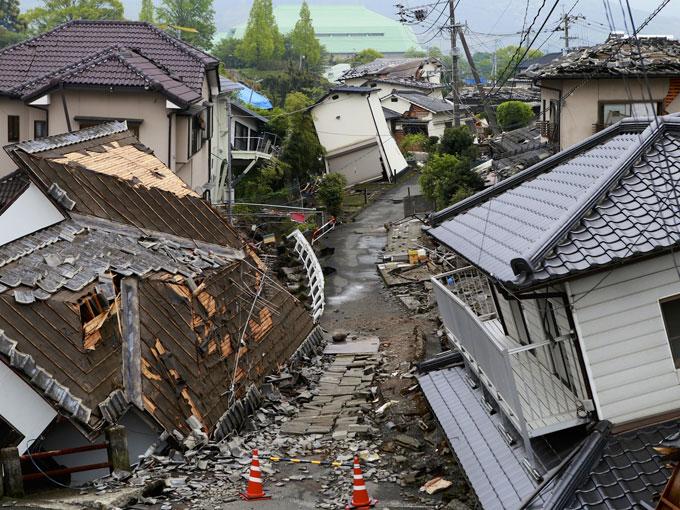 Photo: Shutterstock
The devastating tsunami in Indonesia, severe floods in Japan and ferocious wildfires in California and Europe illustrate it: disasters continue to wreak havoc across the world, causing damage to assets and infrastructure and putting hard-made gains in development on the line. Yet, we know surprisingly little about the real cost of disasters.
The OECD's recent report "Assessing the Real Cost of Disasters" found that more and more OECD countries gather disaster loss data for major disasters, but the damages from extensive risk – such as regional droughts or floods – often go unreported. In many cases, the available numbers only reflect damages to buildings; only few of the countries the OECD surveyed also assess the cascading costs resulting from disaster-related business disruptions. More often than not, the figures reported on a country level are not clear in terms of what is actually included within them: some entries reflect aggregate estimates, others reflect insured losses, and still others reflect public recovery spending data. Often, the distributional impact of disasters is also not consistently examined.
What's in these figures is not just numbers: It is evidence, and evidence is power: knowing the real cost of disasters can make a difference to reduce their impact and improve citizens' lives in the long run.
The real cost of disasters: a decisive factor for reducing risk and increasing awareness
Knowing the real cost of disasters can be a decisive factor for turning risk awareness into disaster risk reduction. In fact, across most OECD countries decision-makers have access to high-resolution hazard maps, often complemented with local-level risk analyses and disaster risk communication. Yet, all too often, tight resources may mean that at the end of the day funding needs with more immediate returns take priority over disaster risk reduction.
Decision-makers need numbers, connected to the right maps and risk assessments, to assess the trade-offs of disaster risk reduction. If the available disaster loss data is patchy, cost-benefit assessments may become inaccurate and misleading. This can imply a loss of attention to the need for investing in resilience, where comprehensive disaster loss information would have pointed in favour of it.
On the flipside, knowing the real cost of disasters can help improve accountability and represents an important policy outcome. With comprehensive disaster loss data evaluating if disaster risk reduction actually keeps its promise becomes possible. The Sendai Framework for Disaster Risk Reduction has set an ambitious target to reduce disaster losses in relation to global gross domestic product (GDP) by 2030 – knowing the real cost of disasters opens a pathway to hold countries to account for their commitments.
Towards a better understanding of the real cost of disasters
In "Assessing the Real Cost of Disasters" we found several opportunities for moving towards a better understanding of the real cost of disasters:
Locating disaster loss data already available across government and bringing it together in a central repository can help fill gaps towards a better understanding of disasters' costs. In many countries, collecting disaster loss data has a long tradition (with some records dating back forty years and more), but often, the data is scattered across departments or levels of government. Formal requirements to establish a central repository can be useful in streamlining these data collection efforts.
Data from the insurance sector can be another way to improve national disaster loss datasets. The insurance industry has collected disaster loss data for a long time and at great level of detail, but it is not necessarily accessible to decision-makers. Public-private partnerships, such as the French Observatory of Natural Risks (ONRN), can be an effective way to bridge this disconnect and account for intellectual property and competition concerns.
Probabilistic modelling offers a third opportunity for improving our understanding of the real cost of disasters, but their accuracy hinges on good baseline data. Besides filling the gaps in our understanding of the cost of past disasters, e.g. by assessing the indirect losses due to critical infrastructure and other business disruptions, probabilistic modelling can improve the understanding of future costs of disasters.
Visit the OECD's pages on disaster risk governance and disaster risk financing.