Your experience on PreventionWeb
Please help us improve PreventionWeb by taking this brief survey. Your input will allow us to better serve the needs of the DRR community.
Documents and publications
Author(s)
UNDRR
Equatorial Guinea: Risk-sensitive Budget Review
4 March 2020
Source
United Nations Office for Disaster Risk Reduction - Regional Office for Africa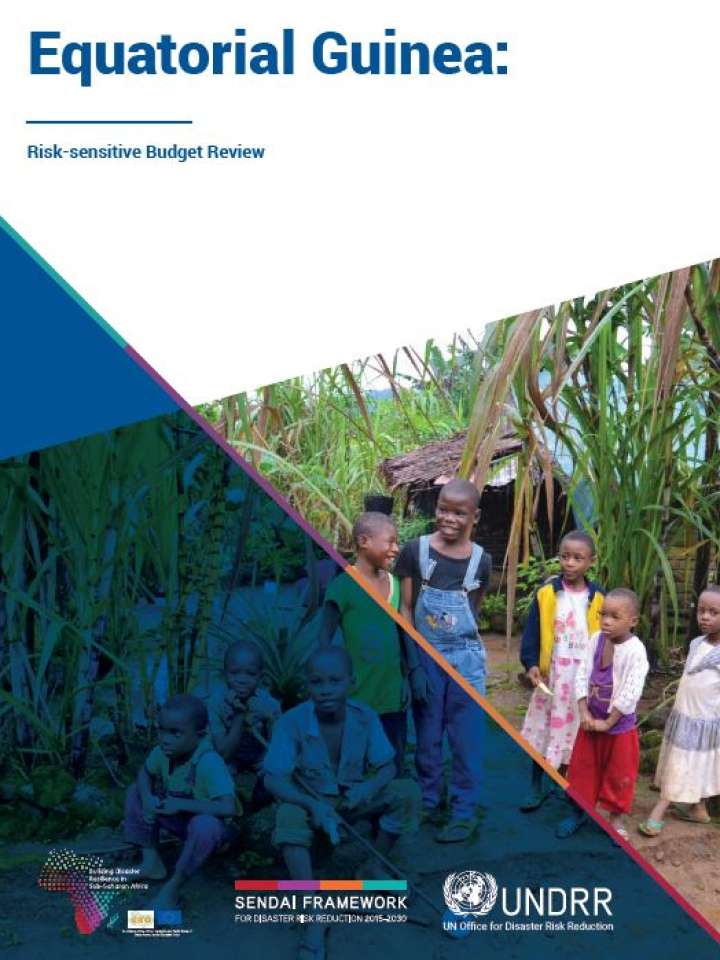 This report provides an analysis of public investment planning for disaster risk reduction (DRR) and the level of public investment in DRR in Equatorial Guinea. It does this by means of a risk-sensitive budget review (RSBR) that applies the OECD DAC DRR policy marker to the country's domestically financed current and capital budgets. The RSBR analysis was used to evaluate and assess the extent to which the government budgeted for DRR in the financial years 2016–2018.
(1.24 MB/PDF)
(776.86 KB/PDF)