Documents and publications
Biennial report on the Programme of Action for the implementation of the Sendai Framework for Disaster Risk Reduction 2015-2030 in Africa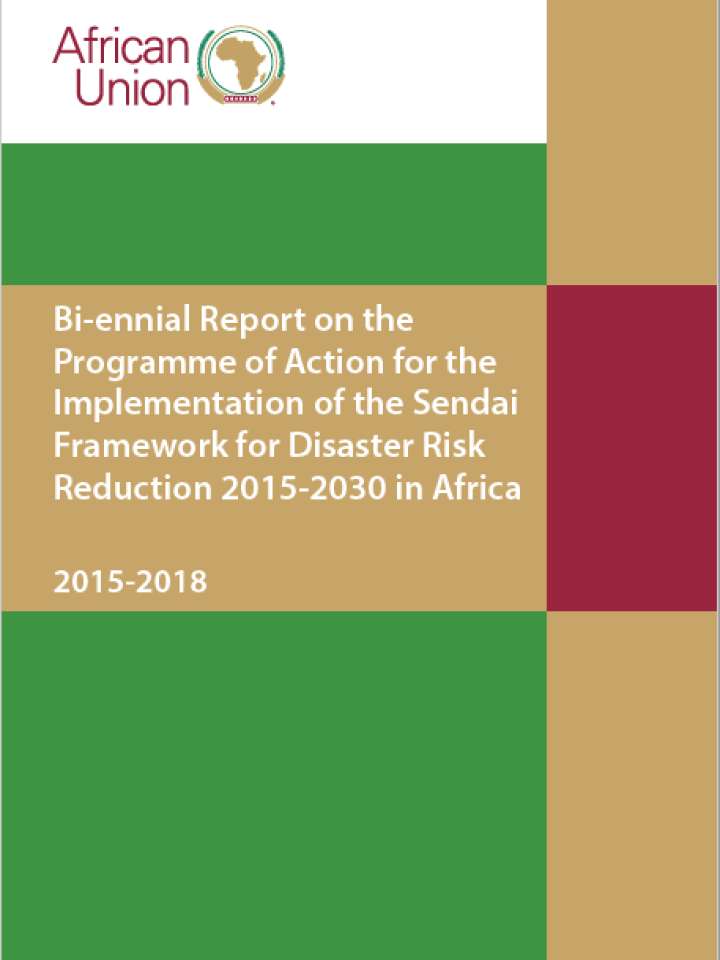 ISBN/ISSN/DOI
978-92-95119-03-1(Print), 978-92-95119-09-3(Ecopy)
The African Union's Heads of State and Government in the 28th Extraordinary Summit that took place in January 2017 in Addis Ababa, Ethiopia, adopted the PoA. The PoA outlines how Africa aims to implement the SFDRR on the continent. In June 2018, the African Union Commission (AUC) developed the Monitoring and Reporting Framework (MRF) for the Programme of Action for the implementation of the Sendai Framework for Disaster Risk Reduction (2015-2030) in Africa (PoA), which was adopted in October 2018, at the High-Level Ministerial Meeting on DRR, through the Tunis Declaration. This monitoring framework is guided by the SFDRR and PoA and builds on the successes of the implementation of the Hyogo Framework of Action (2005-2015), the Africa Regional Strategy for Disaster Risk Reduction (ARSDRR) of 2004 and its Programme of Action (2005). The AUC, as the custodian of the PoA, is required to coordinate and report on the implementation of the PoA biennially.
In adopting the MRF, the Ministers requested the African Union Commission to prepare a Biennial Report on Disaster Risk Reduction in Africa using the MRF. This report is, therefore, the first biennial report as called for by the MRF and the Tunis Declaration.
The MRF has been designed to focus on three levels: the AU, Regional Economic Communities (RECs) and Member State level. The monitoring and reporting system is meant to facilitate robust monitoring and reporting of the PoA's performance in relation to its targets.
Scope and aim
The aim of the Report is to comprehensively report on the implementation of the Programme of Action for the implementation of the Sendai Framework 2015-2030 and the Africa Strategy for Disaster Risk Reduction. This report focusses on all of the Member States of the AU.
Objectives
The objective is to use the outcome of the report to:
• Increase knowledge, inform, advocate and enhance understanding of disaster risks to inform DRR policy and programmes;
• Track progress against targets and indicators (see tables below for the performance indicators) and provide a future benchmark against which DRR progress can be measured;
• Identify best practices to share learnings/lessons among the Member States; and
• Inform development of DRR measures, including capacity development for future reporting.