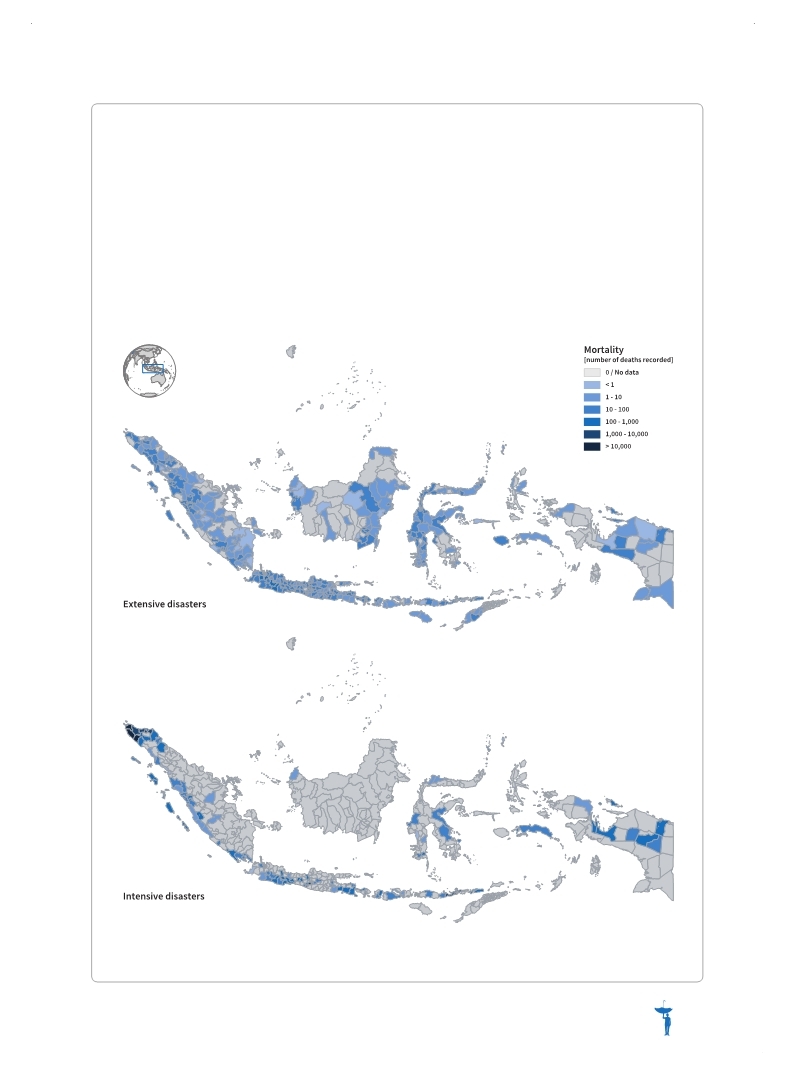 Box 4.1
Intensive vs extensive risk: two different footprints
Figure 4.1
The different footprints of extensive vs intensive disaster loss in Indonesia, 1990-2013
(Source: UNISDR with data from Indonesian national loss database.)
The variables used to define the threshold between intensive and extensive disaster losses are mortality and housing destruction. Statistically, the threshold is fixed at:

Mortality: less than 30 people killed (extensive); 30 or more killed (intensive);
or Housing destruction: less than 600 houses destroyed (extensive);
600 or more houses destroyed (intensive).

This threshold has proved robust even as the universe of national disaster databases continues to grow. As the case of Indonesia shows, extensive and intensive disasters have very different footprints (Figure 4.1).