Disaster losses & statistics
While absolute economic losses are concentrated in high-income countries, the human cost of disasters falls overwhelmingly on low and middle-income countries.
2022 snapshot
*The figures do not represent biological disasters.
The invisible toll of disasters
The estimated insured losses from disasters are a staggering US $120 billion — but they represent just the
tip of the iceberg
.
Figures
2022
2021
2020
2019
Overall losses in US$ b (Munich Re)
270
280
210
166
Uninsured losses in US$ b (Munich Re)
150
160
128
109
Insured losses in US$ b (Munich Re)
120
120
82
57
Recorded events (CRED)
387
407
380
505
Deaths (CRED)
30,704
18,274
17,664
27,199
People affected in million (CRED)
185
103.5
97.6
109.2
People displaced by disasters in million (IDMC)
8.7
23.7
7
24.9
People in million living in acute food insecurity driven by weather extremes (FSIN)

56.8

12 countries

23.5

8 countries

15.7

15 countries

33.8

25 countries
14.9 million excess deaths were associated with the COVID-19 pandemic in 2020 and 2021. Excess mortality includes deaths associated with COVID-19 directly (due to the disease) or indirectly (due to the pandemic's impact on health systems and society).
Yet, these reported losses only represent the tip of the iceberg.
"You cannot manage your disaster risk if you are not measuring your losses." - Mami Mizutori, UN Special Representative of the Secretary-General for Disaster Risk Reduction
Under-reported small-scale and slow-onset disasters
Tens of thousands of small-scale disasters occur each year throughout the world because of flooding, landslides, fires and storms. These events are not reported in international databases. Yet, their impact can be just as damaging as large disasters, causing death, injury and loss of livelihoods. An analysis of records in 104 countries found that between 2005 and 2017, small and medium, localized and frequent disasters caused 68% of all economic losses. These losses are a major driver of poverty as they tend to be absorbed by low-income households and communities, small businesses, and local and national governments.
Similarly, losses from slow-onset hazards such as droughts are not always fully accounted for. Their effect often accumulates slowly over an extended period and their impacts are difficult to measure. When slow-onset disasters are added to the Asia-Pacific region's riskscape, annualized economic losses more than quadruple to USD $675 billion or around 2.4 percent of the region's GDP (compared to previous estimates).
Indirect and intangible losses
Direct losses refer to the physical or structural impact caused by the disaster such as the destruction of infrastructure resulting from high winds, flooding or ground shaking. Indirect effects are the subsequent or secondary results of the initial destruction, such as business interruption losses. A full consideration of all direct, indirect, and intangible losses would produce much higher loss estimates than the more easily quantified and commonly seen records of direct loss.
Lost productivity
Severe disasters have lasting effects on productivity. Analysis from the World Bank finds that during 1960-2018, climate disasters reduced annual productivity by an average of 0.5 percent. After three years, severe climate disasters lower labor productivity by about 7 percent, mainly through weakened total factor productivity.
Severe biological disasters can also cause persistent damage to productivity. Four epidemics since 2000 (SARS, MERS, Ebola, and Zika) had significant and persistent negative effects on productivity. They lowered productivity by 4 percent after three years.
Supply chains disruptions
The impact of local disasters can also be felt across the global economy. After Hurricane Maria struck Puerto Rico in 2017, a major wholesale medical supply company in San Juan was unable to maintain production. As a result, hospitals across the United States faced a critical shortage and a 600% increase in the cost of intravenous bags.
Research has found that intensifying river floods caused by global warming will affect the European Union and the United States predominantly by indirect losses passed down along the global trade and supply network. In the US, In the US, direct losses from riverine floods are expected to be around 30 billion US dollars, whereas indirect losses could reach 170 billion US dollars in the next 20 years.
Lost investment
Disasters also divert funding from investments to finance the rebuilding costs. To really understand the economic costs of a disaster, growth accounting considers the productive use of capital and innovation.  In the US for instance, hurricanes caused $306 billion in damages in 2017 and $91 billion in 2018. As a result, productive investment fell about $400 billion in total in those years.
Mental health
Disasters can also impact mental health. People whose homes are damaged by storms or flooding are significantly more likely to experience mental health issues such as depression and anxiety. In the UK, the estimated mental health cost from flooding events ranges from £1,878 to £4,136 per adult, depending on the magnitude of the flood.
Lost education
Children and youth affected by disasters often miss school, owing to displacement, the destruction of facilities or the use of school buildings as temporary shelters. School closures not only undermine education, they also hamper the provision of essential services in vulnerable communities. The COVID-19 pandemic has caused the most severe disruption in the world's education systems in history. According to UNESCO, nearly 1.6 billion learners in more than 190 countries, 94% of the world's student population, were affected by the closure of educational institutions at the peak of the crisis.
More about direct vs. indirect losses
Additional resources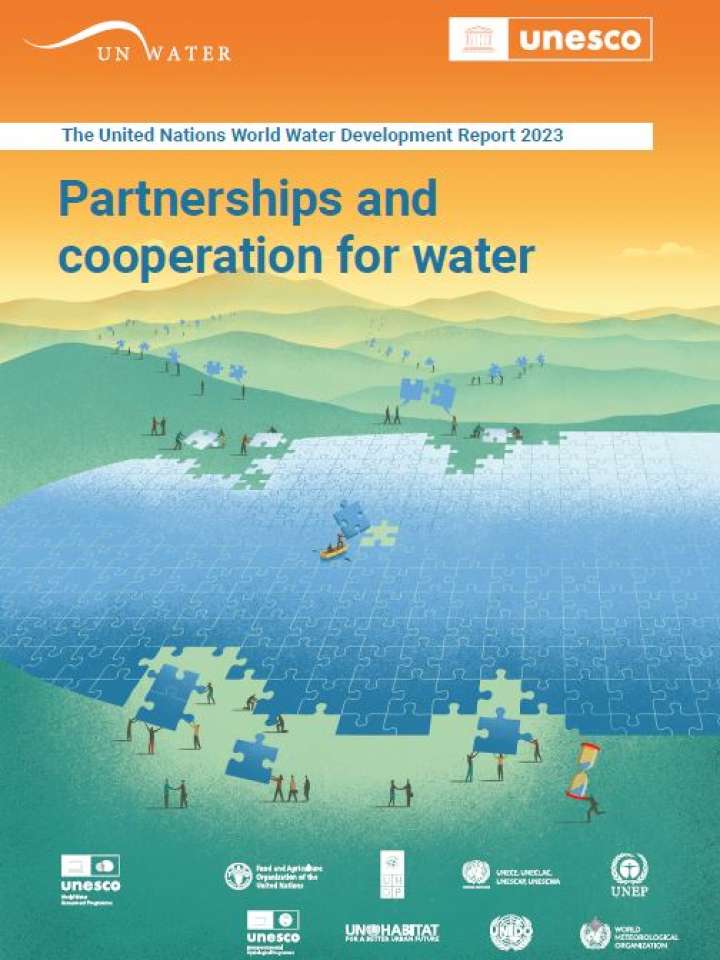 As the UN system's principal authoritative report on water, this report directly informs the UN conference discussions, describing how building partnerships and enhancing cooperation across all dimensions of sustainable development.
United Nations Educational, Scientific and Cultural Organization - Headquarters, UN-Water
IDMC's Global Report on Internal Displacement (GRID) is the world's most trusted source of data and analysis on the risk, scale and impacts of internal displacement.
Internal Displacement Monitoring Centre, Norwegian Refugee Council
The Global Report on Food Crises 2023, produced by the Food Security Information Network (FSIN) in support to the Global Network against Food Crises (GNAFC).
Food Security Information Network
DesInventar is a publicly accessible losses and damages recording system, maintained by governments and partner organizations. Detailed data for 110 countries are available at sub-national levels.
UNDRR is currently working with UNDP and WMO to develop a new generation hazardous event and disaster losses and damages tracking system. This will build off DesInventar to provide a more comprehensive and interoperable tracking system that will cover both hazardous events, as well as disaggregated losses and damages data.
EM-DAT compiles essential core data on the occurrence and effects of mass disasters in the world from 1900 to the present day. The database is managed by the Centre for Research on the Epidemiology of Disasters (CRED), drawing from various sources, including UN agencies, non-governmental organisations, insurance companies, research institutes and press agencies.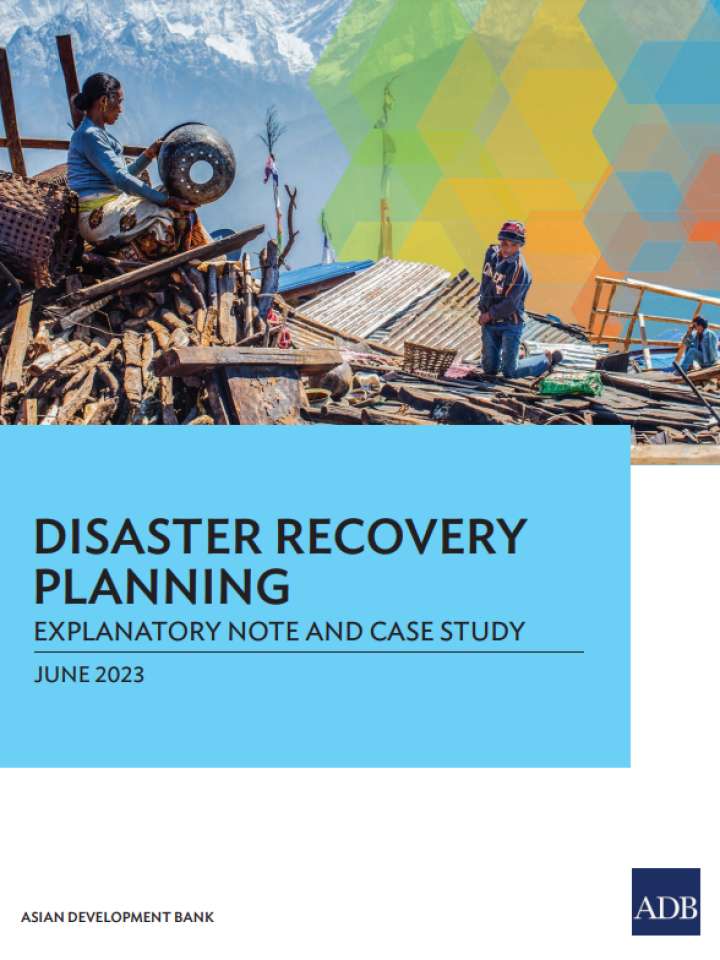 This publication outlines why post-disaster needs assessments (PDNA) should provide comprehensive details of the economic and social impacts of disasters on countries to swiftly mobilize resources and support resilient recovery.
Asian Development Bank
In efforts towards bolstering resilience against the impacts of climate change, the UAE Space Agency has forged a collaboration with Planet Labs, a pioneer in Earth data and insights.
WAM - The Emirates News Agency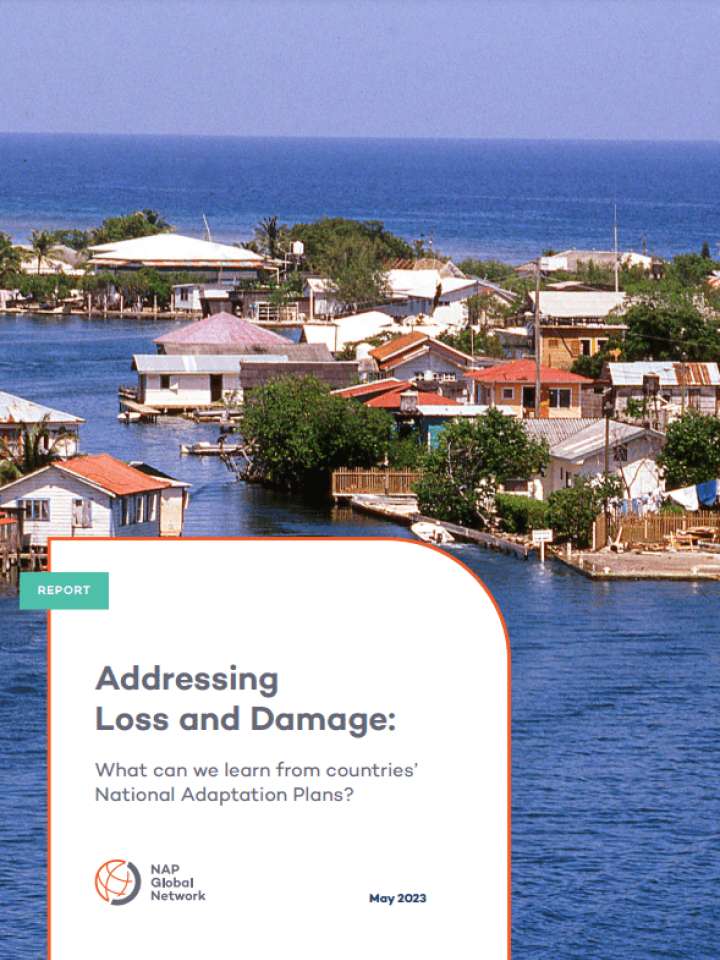 Through a systematic review of NAP documents and interviews with key informants, this report showcases the role of NAP processes in minimizing and addressing loss and damage.
National Adaptation Plan (NAP) Global Network, International Institute for Sustainable Development