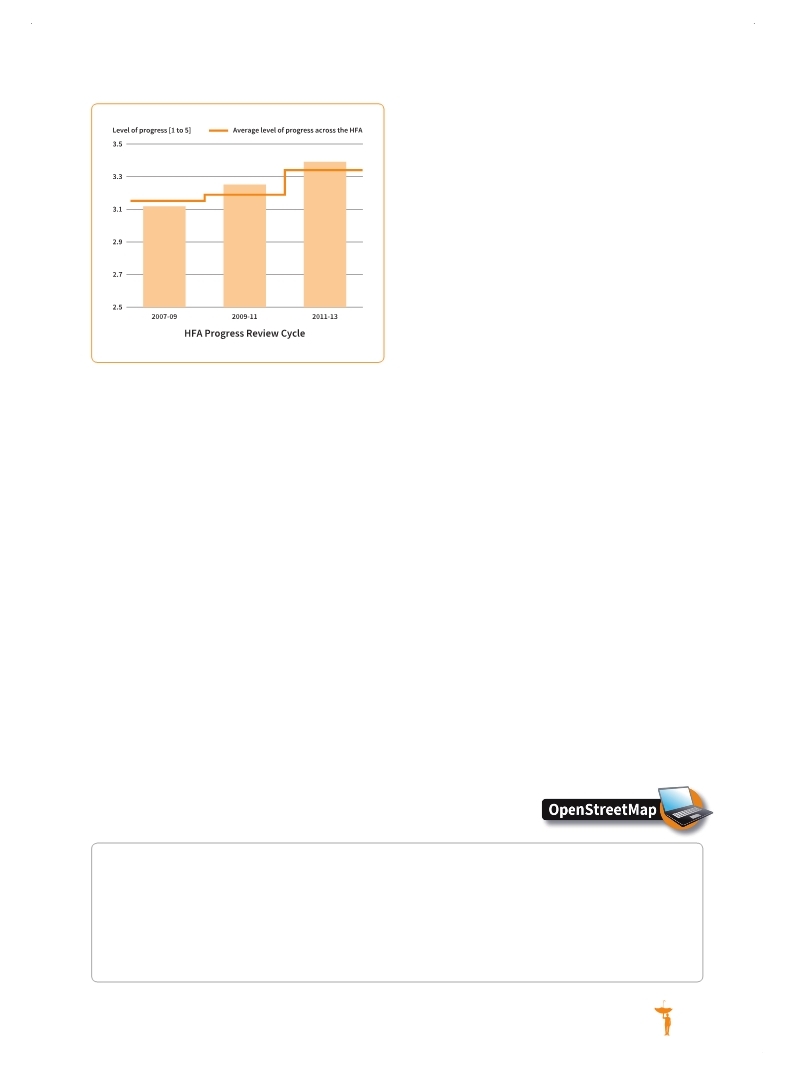 transportation and infrastructure departments, and education and health departments) are increasingly being liberated
7
and merged in order to understand community, city and national exposure. At the city and community levels, the growing popularity of crowdsourcing has also enabled the collection of exposure data as well as the survey and mapping of disaster impacts in real time, for example after the 2010 Haiti earthquake and Pakistan floods (Degrossi et al., 2014


Degrossi, L.C., J.P. Albuquerque, M.C. Fava, and E.M. Mendiondo. 2014,Flood Citizen Observatory: a crowdsourcing-based approach for flood risk management in Brazil, In Proceedings of the 26th International Conference on Software Engineering and Knowledge Engineering (Vancouver, July 1-3, 2014). SEKE '14. Knowledge Systems Inst. Graduate School, 1-6.. .

; Chohan et al., 2011


Chohan, Faisal, Vaughn Hester and Robert Munro. 2011,Pakreport: Crowdsourcing for Multipurpose and Multicategory Climate-related Disaster Reporting, Case study: ICTs, Climate Change and Disaster Management. Climate Change, Innovation & ICTs Project: Centre for Development Informatics (CDI), University of Manchester, UK, with the support of the International Development Research Centre (IDRC).. .

). Applications such as OpenStreetMap (Box 7.7) are helping to make this information increasingly pervasive.
At the same time, tools and models for identifying, analysing, and managing risk have grown in
number and utility; and risk data and tools are increasingly being made freely available to users as part of a larger global trend towards open data. More than 80 freely available software packages, many of which are open source, are now available for flood, tsunami, cyclone (wind and storm surge) and earthquake risk assessment, with at least 30 of them in widespread use (

GFDRR, 2014a

GFDRR (Global Facility for Disaster Reduction and Recovery). 2014a,

Understanding Risk: The Evolution of Disaster Risk Assessment since 2005

, Background Paper prepared for the 2015 Global Assessment Report on Disaster Risk Reduction. Geneva, Switzerland: UNISDR..

Click here to view this GAR paper

.

). Significant progress has also been made in improving open source geospatial tools such as QGIS, GeoNode and PREVIEW, which are lowering the financial barriers to risk information at the national and sub-national levels.
Since the publication of an initial global multihazard risk analysis by UNDP in 2004 (UNDP, 2004


UNDP (United Nations Development Programme). 2004,Reducing Disaster Risk: A Challenge for Development, A Global Report. UNDP Bureau for Crisis Prevention and Recovery.. .

), models designed to provide insight into global and regional trends in disaster risk have also become more sophisticated and, as highlighted in Chapter 3 of this report, have now adopted probabilistic approaches.
Disaster loss data has also significantly improved. As mentioned in Chapter 4, over 85 nationally owned databases of disaster loss and damage now exist, compared to only 12 in 2005. Similarly, efforts have been undertaken to improve the interoperability of disaster loss data from national and global databases through the development of common data standards
8
and unique identifiers such as GLIDE.
9
In a number of countries the compilation of national disaster loss data has opened the doors to a broader approach
HFA Priority for Action 2: Identify, assess and monitor disaster risks and enhance early warning.
(Source: UNISDR with data from the HFA Monitor.)
Figure 7.4
Progress in risk identification and assessment
OpenStreetMap is an online geospatial database and a global community of over 1.5 million contributors engaged in building a free and open map of the world. The principle that anyone can contribute to the database and that it can be used in any tool or analysis is the reason why it is also known as the "the Wikipedia of maps". Established in the United Kingdom in 2004 in reaction to restrictions around the use and/or availability of geospatial data across the world, OpenStreetMap is a confederation of organizations and technologies that seek to improve public understanding of natural hazard risks and climate change impacts.
(Source: Simpson, 2014. For more information, see http://www.openstreetmap.org/.)