Hazards do not have to turn into disasters.
To break the vicious cycle of "Disaster, repond, recover, repeat.", we need a better understanding of disaster risk, in all its dimensions.
Benefits of disaster risk reduction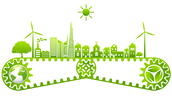 Investing in disaster risk reduction saves lives and money and future-proofs our development gains.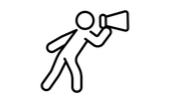 Spread the word on the benefits of DRR with our social media advocacy package

Disaster losses and statistics
A snapshot of disaster losses in 2019, global statistics reports.
Look up terms from the official UNDRR terminology on disaster risk reduction.

The UN Global Assessment Report on Disaster Risk Reduction (GAR) is the flagship report of the United Nations on worldwide efforts to reduce disaster risk.
Global Risk Assessment Framework
The Global Risk Assessment Framework (GRAF) aims to improve the understanding and management of current and future risks, at all scales, to better manage uncertainties and mobilise people, innovation and finance.
We need data on hazard, exposure, vulnerability and losses in order to understand and assess disaster risk.
Computational risk modelling allows us to couple exposure data with vulnerability and hazard models to generate deterministic and probabilistic risk estimates.