Your experience on PreventionWeb
Please help us improve PreventionWeb by taking this brief survey. Your input will allow us to better serve the needs of the DRR community.
Loss and damage from climate change has pushed Sierra Leoneans far beyond their ability to adapt
Source(s):
International Institute for Environment and Development (IIED)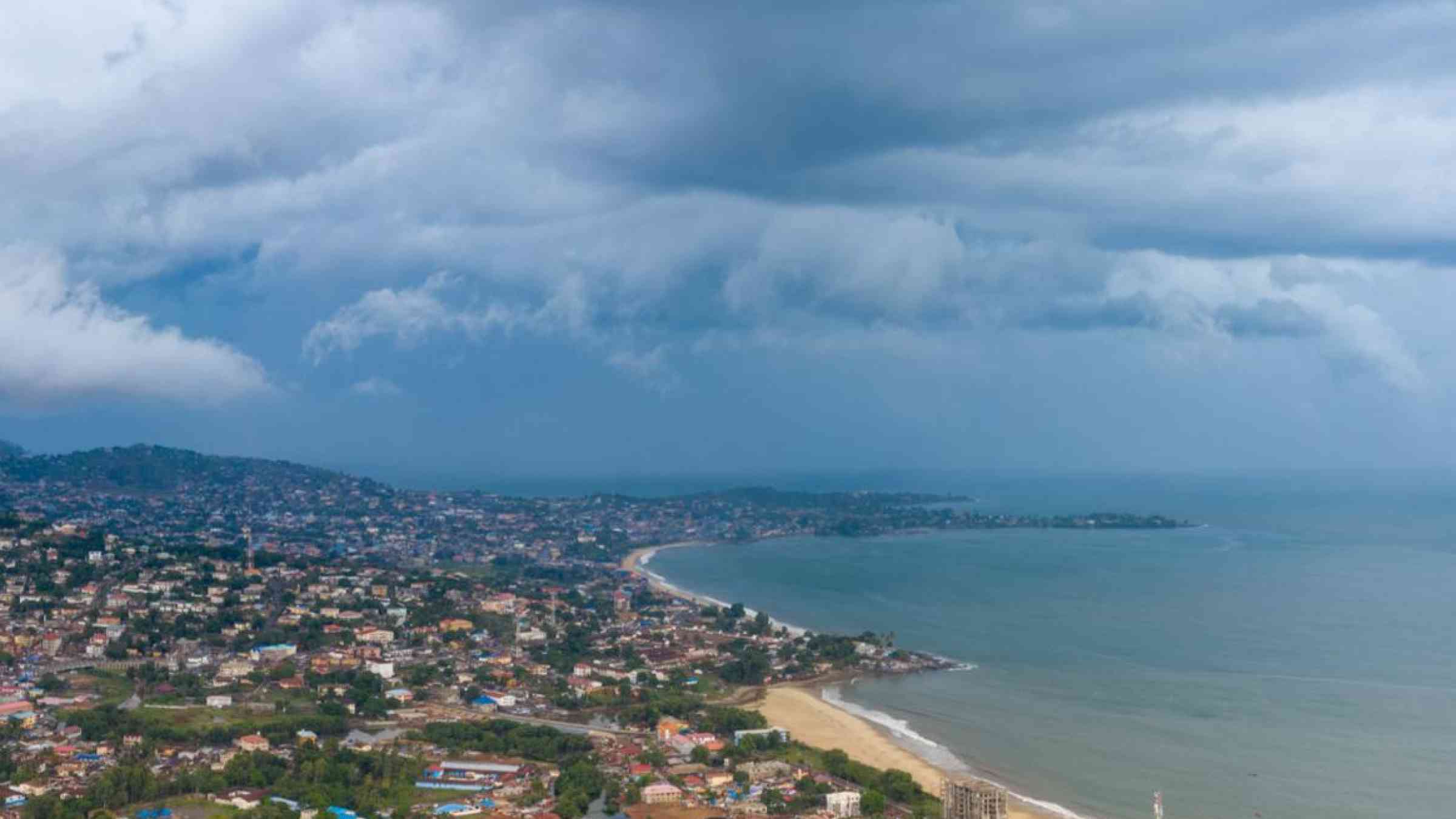 By Gabriel Kpaka
Over the last 15 years, residents of Freetown, Sierra Leone have witnessed first-hand the escalating trail of destruction left in the wake of floods, sea rises, mudslides, landslides and more.
My country, Sierra Leone, lies in the southwestern part of West Africa. The land is beautiful, with breathtaking mountain ranges, deep valleys and low-lying coastal areas.
We have always experienced high temperatures, heavy rainfall and high humidity. And we used to have two marked seasons: rainy and dry.
When I was young, I would await the rainy season with eagerness. I looked forward to the sharp drop in temperature that made sleeping easier. We could harvest water which helped domestic work. The heavy rains kept us cool enough to play football, and we could belly-skate on wet floor tiles with friends.
Moreover, the rains nourished our backyard garden where my family grew vegetables. On a larger scale, the favourable climate enabled farmers to grow non-scientifically enhanced varieties. Twenty years ago, here in Sierra Leone, agricultural production was thriving.
But in the past 10-15 years, more frequent and prolonged dry spells have severely disrupted the farming calendar. A cousin of mine, who used to make a living from backyard gardening, told me how less rain and low moisture content in the soil had caused her harvest to drop away.
Plants like krain–krain (a nutritious green leaf, popular in Sierra Leonean stews), lettuce, pepper and cabbage were turning yellow and failing. She was forced to abandon her vegetable gardening business for petty trading – buying and selling assorted items such cement, iron rods and nails. This is one example among thousands of how climate change is threatening our food security.
The sea rises, the rains come, disease follows
When the rains do come, they are sometimes torrential. Floods became more severe due to the rising sea level along the coast. They are also more frequent: in the past, coming every three to five years – now hitting us every year.
Seeing houses destroyed, streets flooded and crops damaged has become part of our every day. The floods also contaminate drinking water and lead to the spread of water-borne diseases including cholera, diarrhoea and typhoid.
Precarious housing
The increased flooding coincided with land use changes and rapid population growth.
The land use change is tied to shifting from building on low-lying areas to building on mountain tops, hill slopes and wetlands. As Freetown expanded, people – knowingly or unknowingly – built houses in the flood-prone areas with a narrow drainage system.
A recent questionnaire carried out by the Sierra Leone Meteorological Agency showed that people in these disaster-prone areas are living in constant worry of their homes being damaged or destroyed by climate change.
Coastal households are now significantly impacted by sea-level rise when the foundations are weakened or the infrastructure itself is damaged. Our distant neighbours close to the sea worry constantly about rising water. Flooding is a red alert for everyone during the raining season.
Deadly land and mudslides
Freetown is now home to about 30% of my country's total population. Expansion ran not only along the coast, but into the foothills.
Here, mass deforestation and construction on wet lands and forest reserved areas couple with torrential rains that saturate the soil. This triggers rapid movement of rain or debris causing land and mudslides. Now so common, 'mudslide' and 'landslide' have become household terms for those of us living in Freetown.
14 August 2017 is a day that Sierra Leoneans will never forget, marking one of the worst natural disasters in recent memory. Intense rainfall triggered a massive mudslide and flash flooding.
Due to intense overcrowding in the dense clusters of homes onto which the hillside collapsed, nearly 1,000 people were killed and many more were gravely injured. Over 3,000 were displaced. The tragedy also caused millions of dollars in damage.
What can we do?
The economic damage (PDF) from climate change – to drains, buildings, electricity poles, sea walls – is profound.
In the case of lost lives and catastrophic injury, the damage is irreplaceable.
We, the people of Freetown are doing what we can to adapt, using traditional knowledge and developing new innovations – such as constructing sea dykes out of sandbags, deploying early warning systems to help prepare for adverse weather events, or making changes in structural design and establishing strong concrete foundation walls in flood-prone areas.
Farmers and gardeners are using mixed cropping techniques to boost food production. Most farmers are now using enhanced seedlings that are resilient to contaminated water. Others are shifting livelihoods, moving away from farming and into areas such as stone mining and motorbike commercial businesses for income. But these coping strategies are not sufficient.
The diverse impacts of climate change have over the years severely affected the economy of Sierra Leone and changed my people's lives and livelihoods.
We urgently need nations across the world to take leadership on the issue of loss and damage; my country as with the other least developed countries needs dedicated financial support to help address the profound and far reaching damage, and the deep, irreplaceable losses.
Please note: Content is displayed as last posted by a PreventionWeb community member or editor. The views expressed therein are not necessarily those of UNDRR, PreventionWeb, or its sponsors. See our terms of use