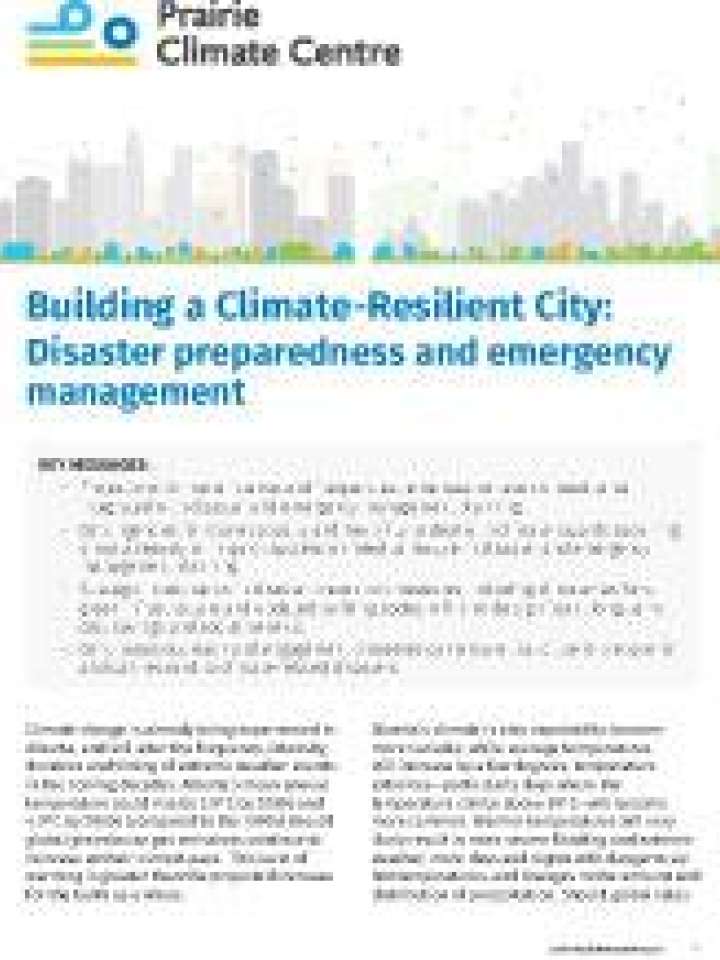 This series of research papers outlines steps that cities can take to engage in climate risk management in a range of areas, including transportation, agriculture, electricity infrastructure, disaster preparedness and emergency management.
The research shows that while many cities are already beginning to build resilience in response to emerging threats associated with climate change, the strategies they are adopting are often win-win results, making them healthier, more attractive places to live and do business. Resilience is brandable, and demonstrates of city's willingness to embrace innovation culture.
The papers were comissioned by the Canadian cities Edmonton and Calgary.