Your experience on PreventionWeb
Please help us improve PreventionWeb by taking this brief survey. Your input will allow us to better serve the needs of the DRR community.
21 November 2022
Homolata Borah: "We need to understand the importance of solution-based approaches"
Dr. Homolata Borah has been working towards reducing disaster risk for some of the most vulnerable communities living in the world's largest inhabited river island of Majuli in the state of Assam in India.
The island has lost more than 30% of its landmass to river erosion in recent decades. More frequent and intense rainfall events and increased streamflow have accelerated the erosion of the island. This is causing permanent loss of land and housing for hundreds of households and also threatening the existence of a traditional society and its historical and cultural assets.
Homalata says recurrent flooding is a problem for the people of Majuli. "The losses and damages are cumulative which leaves many people homeless."
Through her work on Majuli island, she says people becoming homeless on their own land was not just from flooding events but riverine erosion.
"Erosion is one of the factors that needs a lot more attention," she says. "Riverine erosion was previously not identified as a disaster class or even  as a hazard, but it is an existential issue."
She says the problem of riverine erosion has historically been an engineering problem. "It can all be addressed from a social perspective," she says. "We must add a social perspective to the idea of interdisciplinarity. It must be a holistic approach."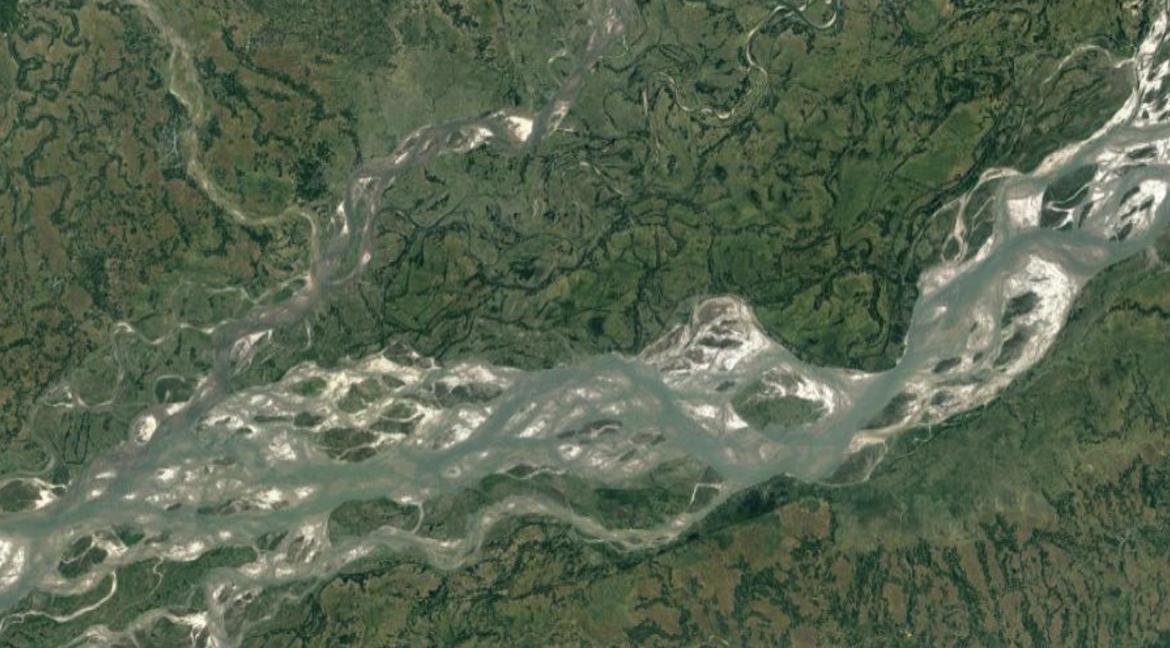 Homolata says empowering local indigenous communities is essential as they come with important knowledge. "Women have been sources and agents of carrying knowledge forward," she says. "Even if it is a small group at a local level it needs to be formed and that voice needs to be channeled from a local level to the state level and then to a national and a global level."
Homolata says the solutions to the problems on Majuli are not short-term. "These are societal transformations that are necessary," she says. "An economic system transformation and a cultural transformation is needed to solve these problems."
Majuli island is extremely vulnerable. One-third of the population of Majuli are affected by erosion. For centuries it has been the seat of Vishnavite culture, a place where people used to exchange ideas, artwork, dance, practice mask making. This is unique to the area.
"We have lost much of our cultural heritage to the river," she says. "We have lost our history in terms of culture and traditional practices."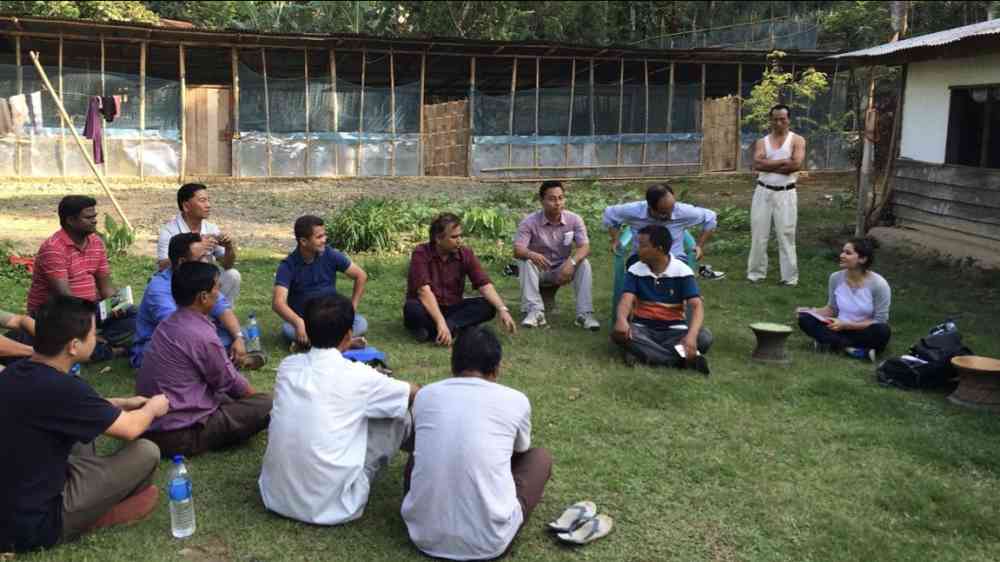 Beyond documenting what has been lost, Homolata also wanted to capture some of the solutions and adaptations she saw on Majuli because people have found ways of living with floods.
"They have house structures built on stilts," she says. "Whenever there is inundation, the floors of the house would be above water level and all the beds, tables and chairs were safe." Her research found that even seeds for crops communities saved were chosen because of their resistance to the effects of water.
She says the community is economically vulnerable and therefore they are forced to choose vulnerable locations, exacerbating their disaster risk. "These communities have been resettling in their own land and this has become a problem."
For Homolata, community resilience depends on land rights. "People need an established social system and an established economic system," she says. "If they have to resettle every year because of flooding and erosion, that system becomes disrupted and they will not be resilient."
To address this challenge, she says leaders need to look at new approaches. "We need to implement ways which will take care of these basic issues," she says. "We need to understand the importance of solution-based approaches."
For her, the work is about creating impact. "Women are upfront taking up responsibilities and participating in disaster risk reduction," she says. "They are so intelligent and have shown real leadership. The women on Majuli have been working for alternate livelihood strategies and built a program with village leaders on how they can work on reducing risks."
Homolata is active in public advocacy to get a coalition of decision-makers involved. One way she does that is through columns in the India Times and public campaigning for greater awareness about riverine erosion. "It is a way of reaching a broader audience who may not have an expertise on the subject but they are a part of the solution-making process," she says. "Participation is essential and is why public policy advocacy was taken seriously."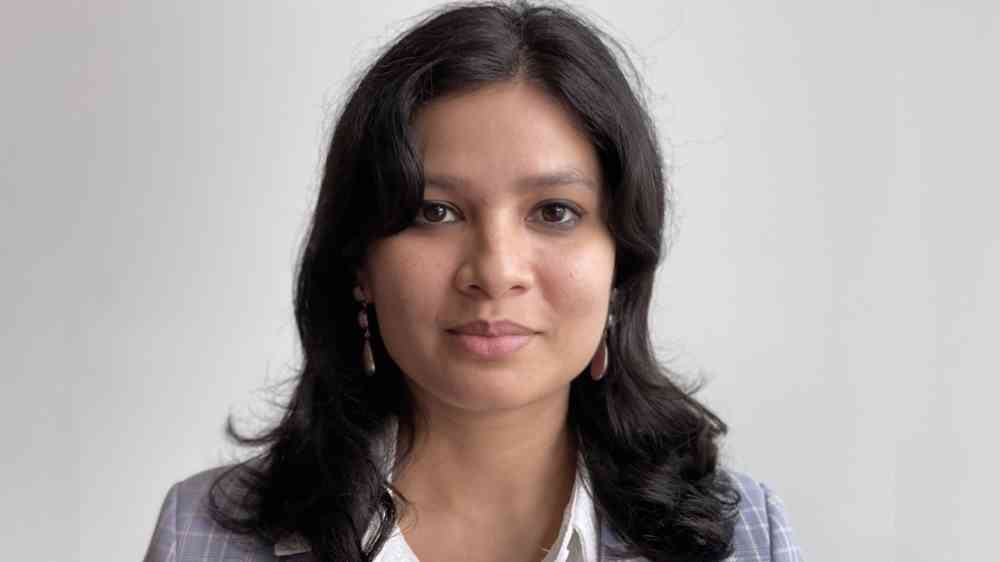 She says her goal is to set up a network of communities facing similar risks and have women share solutions. "If we involve women in these leadership roles in protecting the cause of river Islands we will have better protection of cultural heritage. We will have better measures of where we are promoting or checking land degradation and we will have better resource management. We will have better participation and decision-making because women are directly involved in resource management and caregiving."
Her approach is looking at the problem of riverine erosion and connecting it with the low lying developing nations. Fundamentally Homolata explores how indigenous women can be active agents and leaders in championing the cause of river erosion and dilutions
"Our definitions of vulnerable groups have viewed women as vulnerable, but there are examples of women in communities who have undertaken leadership in the preparedness and reconstruction phase," Homolata says.
"We will have empowered women when we create societal spaces for them, and ensure equal rights and accessibility to resources."
---
Dr. Homolata Borah is the winner of the Rising Star WIN DRR Leadership Award 2022.
Background
The WIN DRR Leadership Awards recognise women's achievements in DRR across the Asia-Pacific region. The awards are part of UNDRR's flagship women's leadership initiative the Women's International Network for Disaster Risk Reduction (WIN DRR), supported by Australian Aid. There are two award categories, the Excellence Award, proudly sponsored by SM Prime, and the Rising Star Award.
Join the Women's International Network on Disaster Risk Reduction
The Women's International Network on Disaster Risk Reduction (WIN DRR) is a professional network to support women working in disaster risk reduction, in all their diversity. WIN DRR promotes and supports women's leadership in disaster risk reduction across the Asia Pacific region, and aims to reduce the barriers faced by women and empower them to attain leadership and enhance their decision-making in disaster risk reduction. WIN DRR is supported by UNDRR and the Government of Australia.
Please note: Content is displayed as last posted by a PreventionWeb community member or editor. The views expressed therein are not necessarily those of UNDRR, PreventionWeb, or its sponsors. See our terms of use