publication
Documents and publications
Japanese industry in an unstable climate: Reducing exposure to the security implications of climate change
Author(s)
Fetzek, Shiloh; Fleishman, Rachel; Conger, John
Source
Center for Climate and Security, the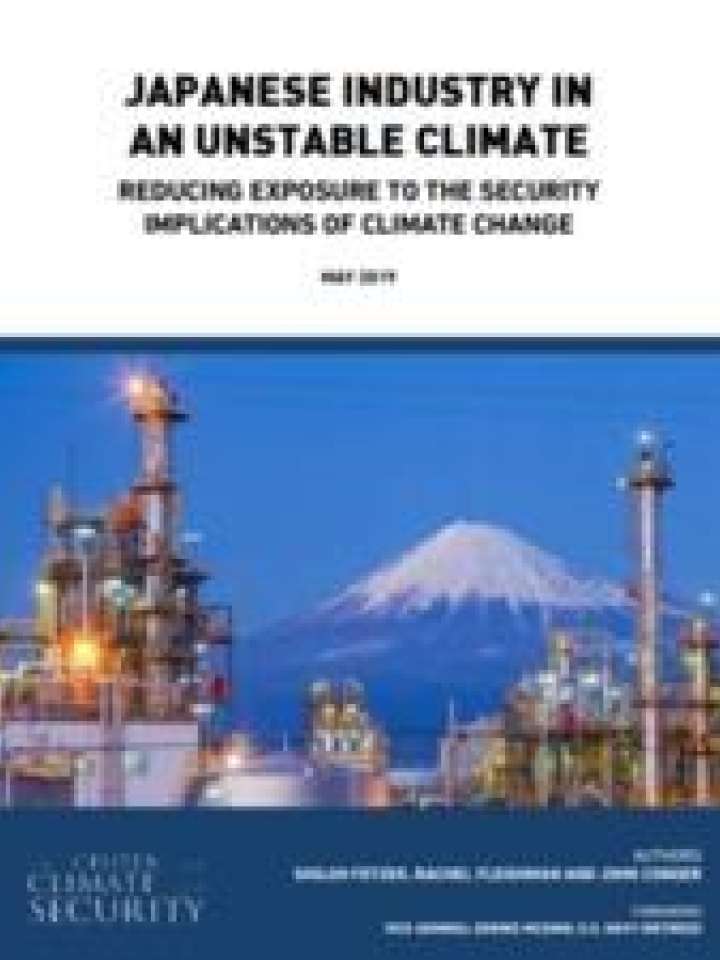 This is the first report in the Center for Climate and Security's Japan Series. Japan's economy is inextricably linked to the fortunes of its trading partners and their vulnerabilities, including climate-related vulnerabilities. This report considers how myriad climate impacts might damage social and political stability for Japan's key trading partners, markets and investment targets, with a particular emphasis on the automotive and electronics industries. 
Key findings include: 
Climate change poses severe, growing and under-appreciated threats to Japan's future competitiveness.
Japan's most important economic sectors are dependent on both supply chain components and revenue from locations at risk from climate change, including Southeast Asia.
The intersection of climate hazards and security risks is under-examined in many countries Japan's economy is entwined with.
Countries with the highest compound exposure to climate change impacts, resilience challenges and complicated domestic security environments include Indonesia, the Philippines, Thailand, Vietnam and Malaysia.
This risk nexus is beginning to be assessed, but has yet to be comprehensively examined and included in the calculation of commercial, energy or security investments in the region.
The potential knock-on impacts of climate-related fragility and instability, such as to economic productivity and prosperity, need to be considered when making energy investment decisions.
The conclusions and observations in this report are unique to Japan, but offer lessons that are transferable elsewhere. Even if nations and economic blocs have the capacity to address their climate stresses with internal resources, they cannot easily insulate their respective international business communities from the increased climate change-driven stress and security risk in nations with which they do business. Therefore, risk-informed investments are essential.