Your experience on PreventionWeb
Please help us improve PreventionWeb by taking this brief survey. Your input will allow us to better serve the needs of the DRR community.
WIN DRR Leadership Awards 2023: Rising Star Award – Finalists
Source(s):
United Nations Office for Disaster Risk Reduction
United Nations Office for Disaster Risk Reduction - Regional Office for Asia and Pacific
United Nations Office for Disaster Risk Reduction - Sub-Regional Office for the Pacific
Women across Asia and the Pacific are helping to understand, prevent and reduce the risk of disasters in what is known as the most disaster-prone region in the world. In 2023, six inspiring women have been selected as the finalists for the Women's International Network for Disaster Risk Reduction (WIN DRR) Rising Star Award2023 from more than 400 nominations received. The diversity of their stories reflects the breadth of solutions required to meet the challenges of increasingly intense disasters and effects of climate change in the region. 
Abia Akram – Pakistan
Abia Akram from Islamabad in Pakistan has been a leading and vocal advocate for the rights of women with disabilities for more than 25 years. She has dedicated her life to empowering women with disabilities, especially in the context of gender justice, financing for development, climate change and inclusive disaster risk reduction. 
Abia Akram is the founder of the National Forum of Women with Disabilities in Pakistan and currently serves as a member of the Council on the Rights of Persons with Disabilities of the Ministry of Human Rights in Pakistan, among many other roles and international engagements that she juggles. Her activities to give voice to women with disabilities have taken her to more than 30 countries over the course of her career. 
Abia Akram is concerned that women with disabilities are often overlooked in disaster risk management, especially during relief operations. They are seldom considered important actors in disaster and conflict prevention even though they are often at high risk in these contexts, especially from gender-based violence. She says, "I believe women with disabilities are the best advocates of their rights, lobbying with the State is essential for addressing the issue of gender-based violence faced by women with disabilities during the disasters."  
Her home country of Pakistan has experienced devastating earthquakes in 2005, huge floods in 2011 and in 2022, the worst floods ever to hit the country.  To promote the rights and safety of women with disabilities, Abia Akram established the Ageing Disability and Diversity Task Force and raised awareness among government officials and policymakers about the specific risks and challenges faced by persons with disabilities, transgender, older people and other ethnic and religious minorities. She especially highlighted the high risk of gender-based violence (GBV) for women with disabilities. This initiative has led to more inclusive policies and programs that address the needs of women with disabilities.  
Abia Akram believes that barriers to active participation by persons with disabilities need to be removed and capacity building programmes enhanced. In Pakistan, she has created a platform and introduced into the local context, tools based on the Inclusion Standards, which can enable persons with disabilities to participate actively in planning, implementation and monitoring of DRR actions, climate change policies, and conflict prevention and mitigation.  
She has advocated for a "twin-track approach" to DRR and development that seeks to empower marginalized groups, including women with disabilities, through their active participation in the decision-making process that affects their lives. It also ensures that their needs, concerns, and perspectives are taken into account at all stages, including planning, implementation, and monitoring. Her work seeks to address negative attitudes, beliefs and norms relating to gender and disability at different levels of society. She also promotes setting standards for disability inclusion with GBV partners and action planning to address gaps identified. A key element of the twin-track approach is engaging organizations of persons with disabilities appropriately, exploring their understanding of gender equality and GBV principles and strengthening the capacity of GBV and DRR practitioners and services providers to work with survivors with disabilities. 
Abia Akram hopes these initiatives will be reflect in State policies and response to improve accessibility of evacuation shelters, enhance emergency communication systems for women with disabilities, and increase a safe resilient society where they can celebrate diversity and live a dignified life. "Nothing about us without us!" 
Retno Rifa Atsari – Indonesia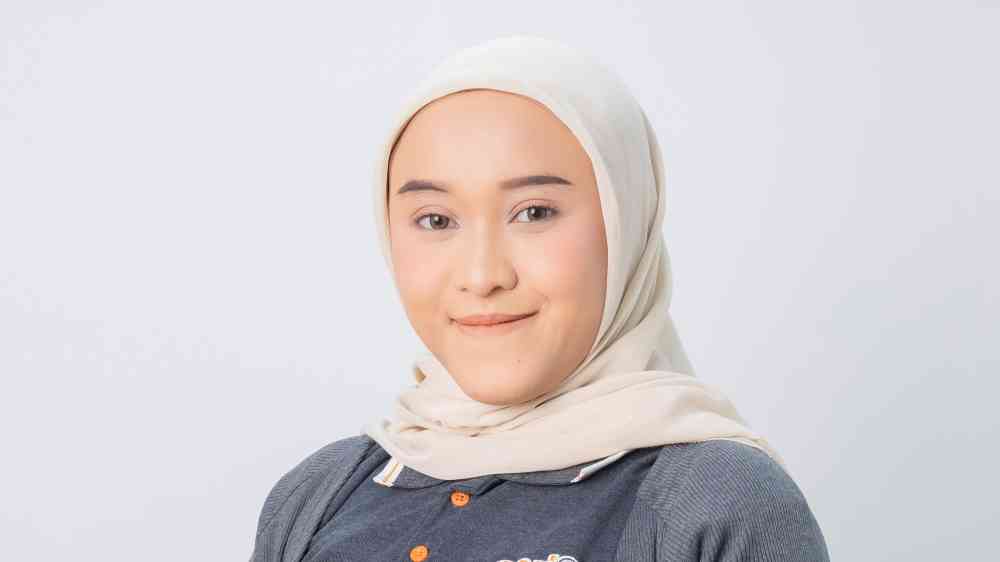 Retno Rifa Atsari from Bandung in Indonesia is an emerging leader in combining technology, disaster information and art in innovative ways. She is the Vice Principal and Co-founder of Cerdas Antisipasi Risiko bencana di Indonesia (CARI; in English SEARCH, Search Engine for Action and Research on Resilience). CARI is the leading knowledge management platform of its kind and supports governmental and non-governmental institutions in Indonesia and the ASEAN region to develop knowledge management systems.  
In 2019, Retno Rifa Atsari initiated the idea to develop a disaster knowledge management platform that combines risk profiles and the distribution of knowledge products across Indonesia. She started to gather her friends who had a similar vision of strengthening resilience through knowledge to work together to develop the knowledge management platform - and CARI was born. She led the design process of the knowledge management platform interface and its business model, and thereby created an easy-to-understand system to analyze risks and knowledge capacities of each region in Indonesia for multiple stakeholders. "Disaster risk reduction is everybody's business, and everyone can have their role to reduce disaster risks, including women. I am happy my team and I can create a supporting environment for women to work in DRR." 
Moreover, Retno Rifa Atsari has managed numerous projects at various scales, including the renewal of the Indonesian local resilience index and its piloting in 514 cities and regencies nationwide, supported research for the ASEAN Agreement on Disaster Management and Emergency Response Work Programme 2021-2025, and recently managed the policy assessment of nature-based solutions integration into climate change adaptation and disaster risk reduction in West Papua, Wakatobi and Sabu Raijua as the co-leader. 
When she was at university, she was an active volunteer in the Bandung Disaster Study Group and was involved in several activities including DRR socialization at schools and joining the DRR youth exchange program along with students from Indonesia and Japan. She also produced a short film about disasters that received an award as the 1st runner up from the Indonesian Red Cross. Her artistic talent is carried into her more recent work producing disaster, social welfare, and environmental information products, such as for the fund raising campaign of WeCare.id, communities in Bangladesh and the Philippines as part of Inclusive Community Disaster Risk Reduction and Management project of Plan International, and for the ASEAN cooperation on environment. Retno Rifa Atsari has also been acknowledged with the E-wisely Award at the Women Sustainability Forum 2021 and was featured among the female Indonesian leaders in disaster management in 2023.  
Lulu He – China/Australia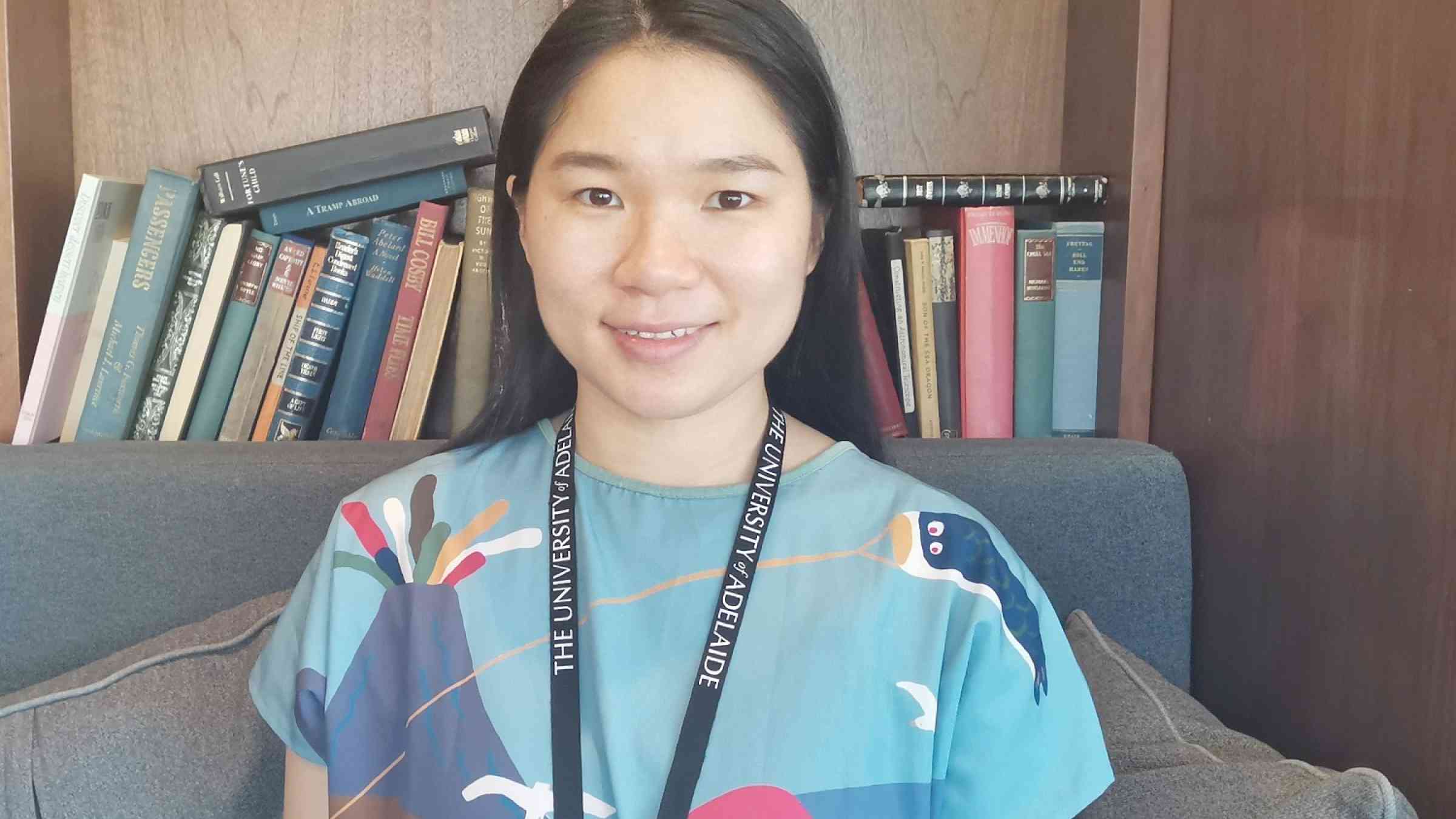 Dr. Lulu He's passion for disaster research stems from her personal experience in an earthquake that struck her hometown in Sichuan Province in China in 2008.   
She is an interdisciplinary researcher in natural hazards and disaster science. Her research is about disaster risk reduction, human geography, remote sensing, environmental engineering, social sciences, as well as the Sendai Framework for Disaster Risk Reduction 2015-2030. She obtained her PhD in Geography from the University of Queensland in 2020. Her PhD project examined how households recover after disasters and how government policies support this process. The case studies she observed included the 2015 Gorkha Earthquake in Nepal (magnitude 7.8), the 2008 Sichuan Earthquake in China (magnitude 8.0), and the 2010-11 Canterbury Earthquake in New Zealand (magnitude 6.7). This comparative study has extended the understanding of disaster recovery in the Asia-Pacific region significantly. The research highlighted the political dimensions of disaster recovery with top-down management approaches dominating in recovery programmes, where governments impose policies on people, rather than adjusting policies to support the lead of local communities during recovery. Her research demonstrates that many solutions to complex DRR challenges can be found in disaster-affected communities. 
Dr. Lulu He has also been working with policymakers to influence their decisions, for example in Nepal, where she provided one-on-one consultancies to government officials on disaster management in local communities. She has extensive experience working in a global setting — she is from China, lives in Australia, and has worked in Nepal, New Zealand, and Finland, and participated in conferences in the USA and Japan. She has published research articles in peer-reviewed journals scoped in disaster risk reduction and hazard management.  
Since she obtained her PhD, Dr. Lulu He has been working with the Natural Hazard Research Group at the University of Adelaide in Australia, where she is managing a research project on bushfire likelihood prediction in Australia using remote sensing data. She collaborates closely with industrial organizations, government agencies, and academic institutions. 
Apart from her passion for research, Dr. Lulu He is also passionate about teaching disaster risk reduction to the new generation of geographers and engineers and does so at the University of Queensland and University of Adelaide, where her teaching focuses on bringing the "real world" into the classroom and exposing students to interdisciplinary knowledge. 
Goma Karki – Nepal
"Throughout my academic and professional career, I have been interested in working with young people and communities to enhance their resilience", says Goma Karki from Manthali, Ramechhap in Nepal. 
Since 2020, Goma Karki has been leading the Disaster Risk Reduction & Climate Fellowship Programme, which aims to mobilize graduates under the age of 29 to bridge the data gap at the local level, sensitize to the importance of data and transfer technical capacity to use data for risk-informed decision-making. Through the DRR & Climate Fellowship, she has been leading the localization of Nepal's first integrated Disaster Information Management System Bipad Portal. The portal is owned by the Government of Nepal – the Ministry of Home Affairs and the National Disaster Risk Reduction and Management Authority. To support the localization of the Bipad Portal, Goma Karki has worked closely with young professionals, providing training and mentoring to help them assess data needs and gaps, bridge the data gap by field data collection, sensitize to the importance of data for planning and budgeting, transfer technical capacity to run Bipad Portal and use data for informed decision making. 
Under her leadership, the Bipad Portal has been localized in 54 municipalities in seven provinces and created a pool of local professionals with an understanding of DRR governance. Point-data of critical infrastructures have been integrated into the portal, buildings and roads have been mapped, training has been provided and standard operating procedures for the portal have been endorsed with her support. 
Goma Karki has been a strong advocator for a shift of DRR governance in Nepal from focusing on response to focusing on preparedness and informed planning and decision-making. "Through my work with youth and young professionals, I have seen a growing inclination to work alongside the local government to understand DRR governance. After completing the fellowship, 14 graduated fellows have joined various government positions and they have become ambassadors for the Bipad Portal to support data-driven decision-making. As a result, we have started to see a shift in the partner municipalities, where elected representatives are talking about the need for data for informed decision-making." 
Soosan Momeni Mokoee – Iran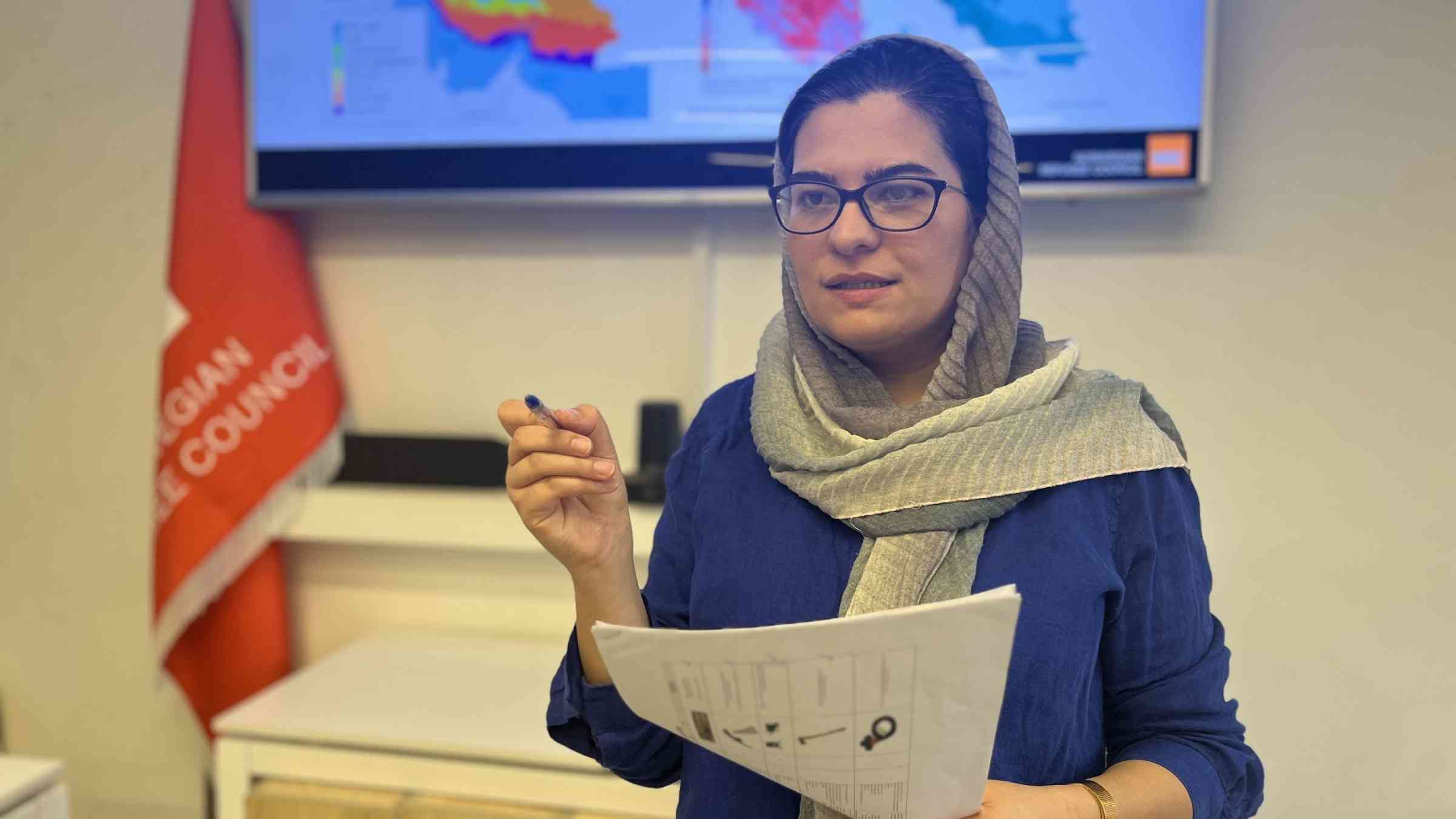 Photo: Soosan Momeni Mokoee
Soosan Momeni Mokoee from Tehran in Iran has been significantly contributing to reducing the disaster risk of Iranian and Afghan refugees in Iran in her work with the non-governmental organization (NGO) Norwegian Refugee Council.  
With a strong educational background in post-disaster reconstruction, Soosan Momeni Mokonee has been uniquely equipped to incorporate a preparedness approach aimed at reducing the impacts of disasters. Early in her career, she was primarily tasked with assisting those affected by floods in the western regions of Iran. At that time, emergency response was provided without a comprehensive plan to reduce disaster risk. Recognizing the importance of proactive measures, she proposed the inclusion of DRR components into the NGO's activities, believing in the power of modest interventions to create significant impacts. Four years later, DRR was successfully integrated into the NGO's programmes and today, is perceived as a crucial component of behavioral change, fostering a greater understanding and commitment to its implementation. 
Soosan Momeni Mokoee has designed and implemented diverse DRR projects at schools and refugee settlements, with a focus on risk education. She has led trainings and the developing of comprehensive local disaster preparedness and response plans, comprising of risk assessments, early warning systems and evacuation protocols to ensure that communities are prepared for different disaster scenarios. She has also trained first responders with the idea of enhancing response and recovery efforts within 72 hours after a disaster, and she has advocated with stakeholders for the integration of DRR into policies and development plans. 
Ankita Shah – Nepal
"Empowering women in disaster risk reduction isn't just about gender equality; it's about harnessing the diverse strengths and perspectives women bring to the forefront, ensuring a safer and more resilient future for all." 
Ankita Shah from Kathmandu in Nepal is the dedicated Executive Director of Bighnaharta Nepal, a not-for-profit organization based in the country's capital Kathmandu. She has played a crucial role in reducing disaster risk and making a positive impact on the lives of marginalized and vulnerable communities. Through Bighnaharta Nepal's initiatives,   
Ankita Shah has shown unwavering commitment to uplifting Indigenous and marginalized groups such as the Chepang and Tamang.  
By implementing local knowledge and nature-based solutions, Ankita Shah and her team have been contributing to reducing the risk of landslides by an impressive 90 per cent, not only saving lives and livelihoods but also fostering a sense of security and hope within these communities. Under her leadership, 900,000 broom grass saplings have been planted to date by 1,610 Chepang and Tamang households, transforming more than 1,000 landslide-prone areas and 300 barren lands into thriving spaces, thereby also creating sustainable income for these marginalized communities. By enabling the communities to earn a decent living, Ankita Shah has contributed to improving their living standards and instilled a sense of ownership, local leadership, accountability and empowerment. Her remarkable work and dedication have not only reduced disaster risk but have also brought smiles and opportunities to those who need them most. 
Ankita Shah's strong leadership skills are evident in Bighnaharta Nepal's successful implementation of nature-based solutions in Raksirang Rural Municipality in Makwanpur, Bagmati Province. Her leadership exemplifies her unwavering commitment to making a tangible and transformative impact on the lives of marginalized communities in Nepal. 
---
Background
The WIN DRR Leadership Awards recognize women's achievements in DRR across the Asia-Pacific region. The awards are part of UNDRR's flagship women's leadership initiative the Women's International Network for Disaster Risk Reduction (WIN DRR), supported by the Government of Australia. There are two award categories, the Excellence Award, proudly sponsored by SM Prime, and the Rising Star Award. The Rising Star Award of US$7,500 will be granted to an individual woman who has demonstrated potential early in her career. The winner will be announced during a ceremony on 13 October 2023 in Manila, Philippines, on the occasion of the International Day for Disaster Risk Reduction. See the WIN DRR Excellent Award finalists here.
Join the Women's International Network on Disaster Risk Reduction
The Women's International Network on Disaster Risk Reduction (WIN DRR) is a professional network to support women working in disaster risk reduction, in all their diversity. WIN DRR promotes and supports women's leadership in disaster risk reduction across the Asia Pacific region, and aims to reduce the barriers faced by women and empower them to attain leadership and enhance their decision-making in disaster risk reduction. WIN DRR is supported by UNDRR and the Government of Australia.
Please note: Content is displayed as last posted by a PreventionWeb community member or editor. The views expressed therein are not necessarily those of UNDRR, PreventionWeb, or its sponsors. See our terms of use