Your experience on PreventionWeb
Please help us improve PreventionWeb by taking this brief survey. Your input will allow us to better serve the needs of the DRR community.
6 October 2021
WIN DRR Leadership Awards 2021: Rising Star award - Finalists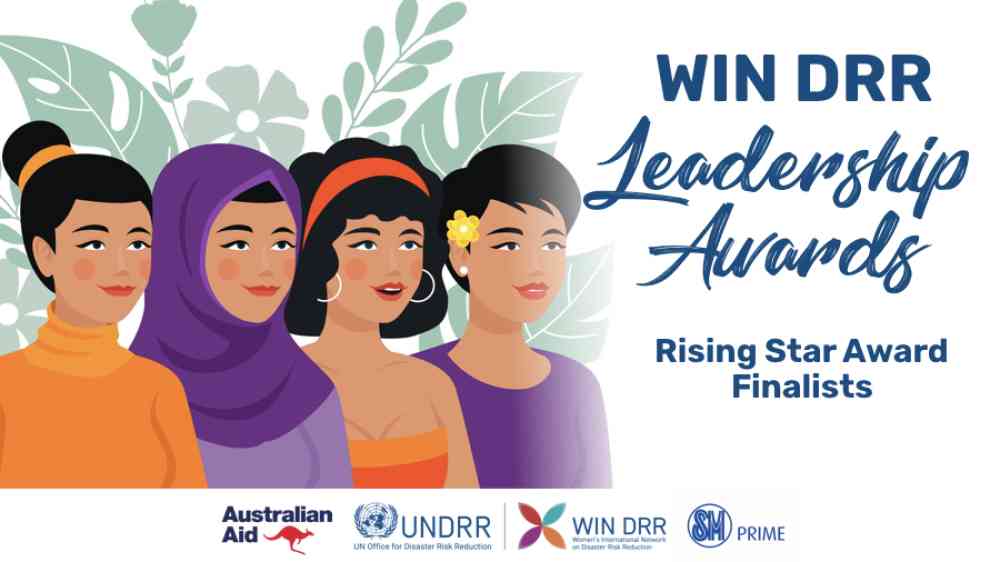 Asia and the Pacific is the most disaster-prone region in the world. Women across the region are helping us to understand and reduce the risk of disasters we face. This collection of inspiring women are finalists for the Women's International Network for Disaster Risk Reduction Leadership Awards. The diversity of their stories reflects the breadth of solutions required to meet the challenges of climate change and increasingly intense disasters in the region.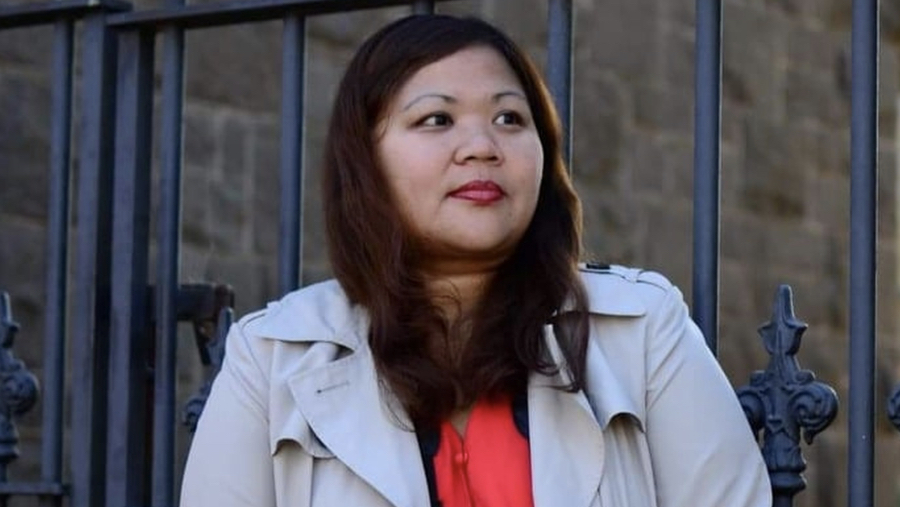 Pamela Gloria Cajilig – Philippines
"Living in the Philippines with earthquakes, cyclones and volcanic eruptions, disasters are part of my personal experience, not just my professional experience," Pamela says.
Pamela is a disaster risk reduction practitioner, community advocate, entrepreneur, and scholar. She works as a design anthropologist at the confluence of disaster, architecture, urban design, sustainability and community participation.
She remembers how women were excluded from conversations about disaster recovery when she began her career. "I was interested in what women thought about rebuilding after the disaster and what they thought about our humanitarian shelter designs," she recalls. "I would knock on doors and specifically ask to talk to women. Sometimes men would tell us we don't need to talk to their wives, daughters or sisters: their opinion was the only one that matters. That was a big motivation for me to do more work at the intersection of women empowerment and disasters."
Pam co-founded Curiosity, an ethnographic design research and consultancy firm that works with NGOs, the private sector, and government agencies. Some of her projects include identifying critical strategies in addressing violence against women and children amidst infrastructure destroyed by disaster, setting up a forum for strengthening science and political literacy after Typhoon Yolanda (Haiyan), and conducting design research which contributed to the construction of the first structure purposely built as an evacuation center in the Visayas region. Pamela led a social housing design workshop organised by the National Anti-Poverty Commission to assist those who will be relocating from high-risk areas.
"Feminism isn't just about women," says Pamela. "It's about the attitude of care that we need in dealing with climate change and disasters on a global level. Not just care for others, but care for the environment as well. If we want to get out of this crisis, we need to care more, we need to be kind to each other and to Nature that makes our existence possible."
Pam has lectured and tutored  for courses in Urban Resilience and Disaster Design and Development at the Master of Disaster Design and Development at RMIT University in Melbourne, and in Community Development and Social Change at the Development Studies Program of the Ateneo de Manila University.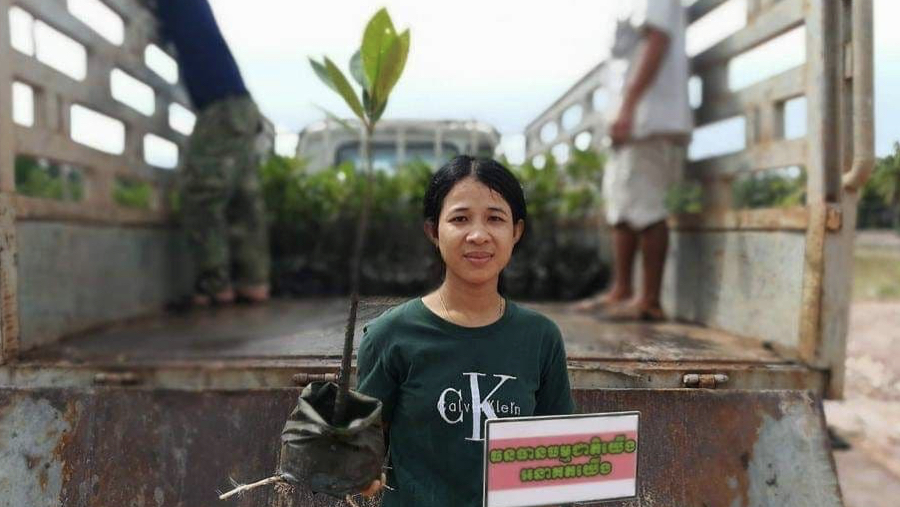 Kimcheng Chan – Cambodia
"Women are good at sorting out problems, and have good relationships to negotiate solutions in different areas," Kimcheng says. "Women have already demonstrated this in Cambodia."
Kimcheng Chan lives in Chroy Svay Commune, in Koh Kong Province. She is recognized by community people as well as the local authority in Chroy Svay commune as an active woman in Disaster Risk Reduction and climate change. She also supports work on education, environment, agriculture and fisheries in her community. 
"We must conserve natural resources because it is also part of preparing for disaster and disaster risk reduction work," she says. "My dream is to make the community more active so they better understand the benefits of natural resources." 
Kimcheng was awarded the title of" Woman Champion on DRR and Climate Change" in 2019. Read more.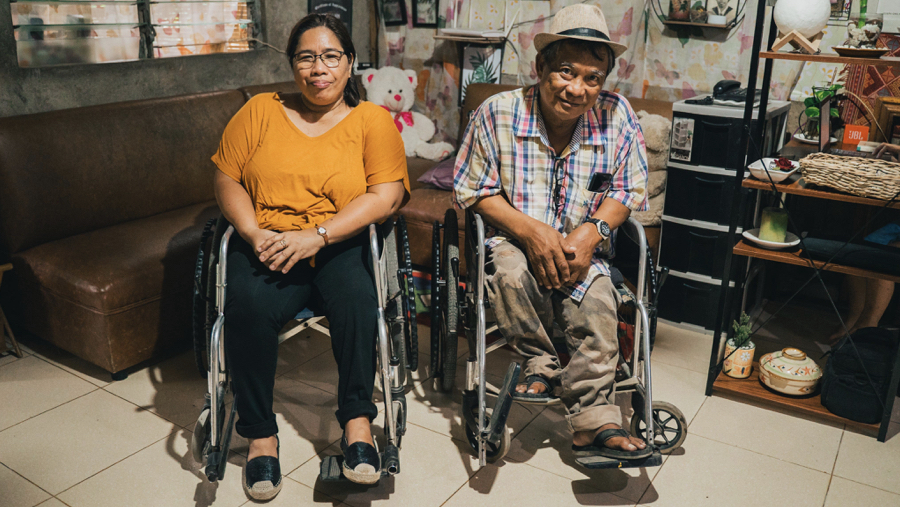 Corazon Clarin – Philippines
'Eighty percent of people with disabilities would be unable to evacuate immediately without difficulty in the event of a sudden disaster,' Corazon says. Persons with disabilities are more likely to be left behind or abandoned during disaster evacuations because there is insufficient preparation and planning, as well as inaccessible facilities and services.
Corazon Bajuyo Clarin is the convenor of the Cebu Disability-inclusive Disaster Risk Reduction. Her involvement in DRR began after Typhoon Haiyan hit the country in 2015. She witnessed the experiences of people with disabilities both during and after. A passionate advocate for disability inclusion, she now leads a team of people that provide training to government and public sector workers on how to mainstream inclusivity into disaster preparedness. 
'We're part of society,' Corazon says. 'We are not a burden to society, but a contributor to development.'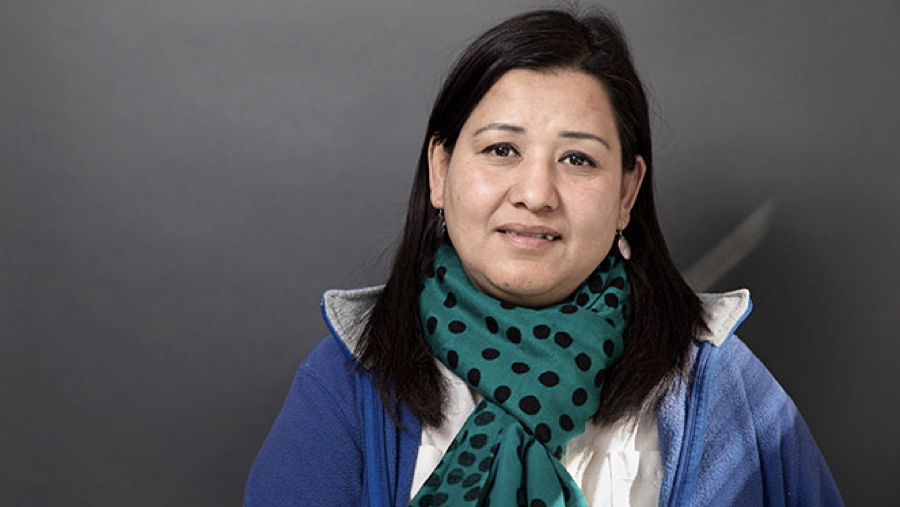 Pratima Gurung – Nepal
"We are framed in one approach," says Pratima. "Our needs are diverse; we are not a homogeneous group."
Pratima Gurung is an intersectional activist from Nepal. She leads the National Indigenous Disabled Women Association Nepal (NIDWAN) and is a faculty member at Padma Kanya College in Kathmandu. During the COVID-19 pandemic she has helped marginalized communities by pushing government to adapt messages and support so everyone can understand and access critical health services.
"When we see the on-the-ground reality in our communities, most girls and women are not educated," Pratima says. "They are not aware about their rights. They even do not know what their rights are." 
Pratima says it's critical to have women in leadership roles during disasters like the pandemic so they can connect and empower indigenous women and women with disabilities. 
"For us women, our roles are very important in our society," Pratima says. "We have to tell our sisters and tell our daughters to tell our community what their fundamental rights are."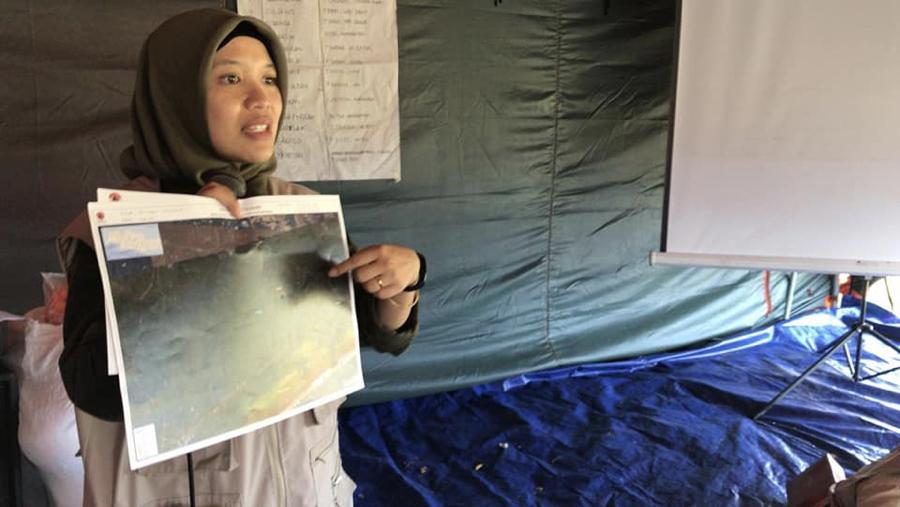 Dr. Nuraini Rahma Hanifa – Indonesia
"Big events like earthquakes and tsunamis happen very rarely," says Rahma. "So if knowledge is not passed through generations, it will be lost.  We try to capture the transgenerational knowledge on disasters."  
Dr. Nuraini Rahma Hanifa works with the Research Center for Geotechnology, Research Organization of Earth Sciences, National Research and Innovation Agency (BRIN), previously known as Indonesia Institute of Sciences (LIPI). She previously works in the Research Center for Disaster Mitigation ITB. She conducts interdisciplinary researches on earthquakes, tsunami, disasters and delivers community services related to DRR. She founded U-INSPIRE Indonesia in 2018 and U-INSPIRE Alliance together with 8 countries in 2019, a youth and young professional platform on Science, Engineering, Technology and Innovation for the implementation of Sendai Framework DRR. 
"The platform provides empowerment," Rahma says. "It's a place for opportunities, for opening doors so more women and young people can engage. It will accelerate the effort for disaster risk reduction in the country and in the region."
U-INSPIRE enhances collaboration, innovation, risk-informed development and science-based policy related to DRR. The Alliance is now active in 12 countries in Asia and the Pacific and bringing young professionals in science, engineering and technology together with governments and the United Nations to build capacity and develop knowledge products for disaster risk reduction.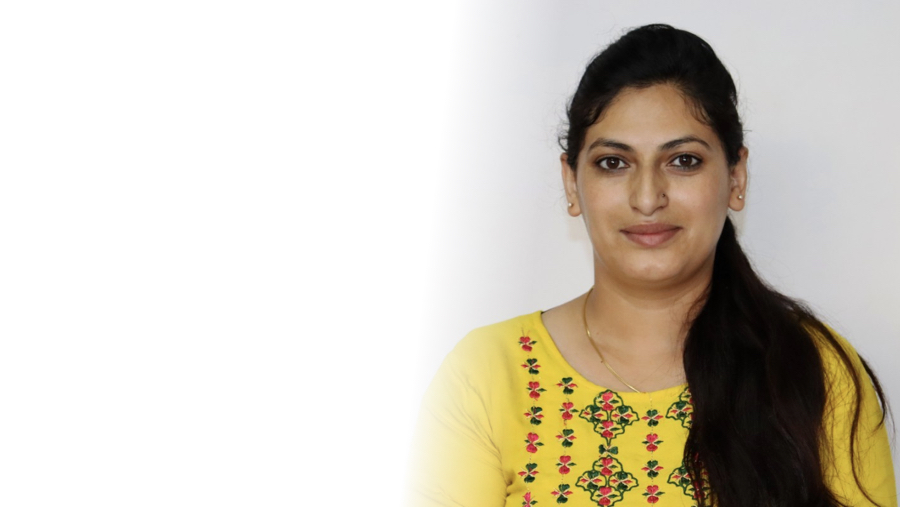 Nidhi Kalta – India   
Nidhi Kalta is one of the Co-founders of Doers. 'Doers' works towards disaster preparedness and response in Himachal Pradesh- a highly vulnerable state of India which has a great history of disasters. Her specialization is in themes related to disaster response, including Psychosocial Care, Management of Deceased, Mainstreaming Gender in Disaster Response, Basic Life Support. See more on Doers.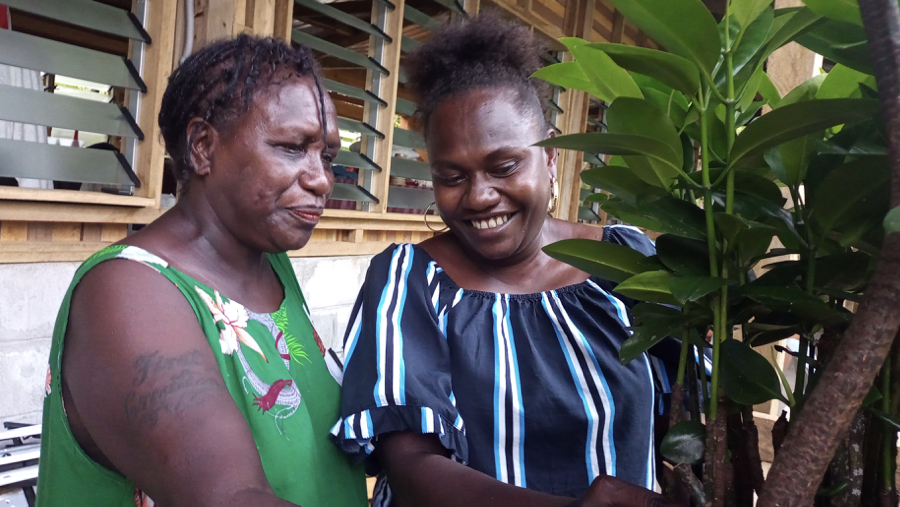 Scholastica Nepel -Autonomous Region of Bougainville
"Women have the power to move mountains if they are empowered to give them the confidence to speak and act assertively," Scholastica says.
She is a lawyer who supports women-led community groups like the Bougainville Women's Federation (BWF), 
"I hope to help more women gain self-confidence to communicate effectively and be leaders in their workplace and communities," Scholastica says.
She says empowerment through education and advocacy have helped women speak up on issues relating to disaster risk management. Women in Bougainville have been advocating against cutting down mangroves and have been actively replanting along the coasts to mitigate sea level rise and to restore marine and fisheries ecosystems. Scholastica supports women like Francisca Semono who is an advocate against mangrove tree cutting.  Scholastica works to support and facilitate the processes in the enactment of laws and policies in collaboration with peers and other government officers and to empower women by educating them about laws and policies to participate equally at various levels of leadership in decision making processes.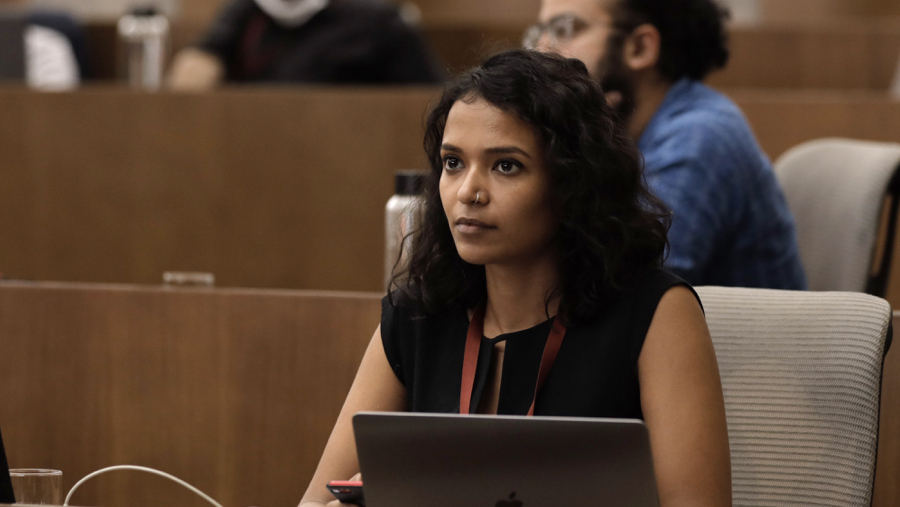 Aparna Sathianathan – India
"We understood that the pandemic is more than a health crisis," says Aparana ."It is really an infrastructure management problem, so we immediately turned to technology to devise tools that could help more efficiently manage the resources that we currently have."
Aparna leads field-operations for the open-source disaster management tool, CoronaSafe Network and coordinated an interdisciplinary group of volunteers working along with National Health Mission and State Governments to create open-source tools to help the state in disaster management during the COVID-19 pandemic. 
She engaged with public officials leading disaster management operations and the state administration. By communicating and coordinating with stakeholders, she was able to support the digital transformation of a pen, paper based disaster management process to a software-based system that offers real time data and  saves lives. 
Aparna says being a woman in the male-dominated tech and disaster fields helped her build a more collaborative approach. "I feel like women tend to be more inclusive,'' she says.  "It's probably because we have been excluded from leadership for generations that we are now more aware of bringing others in."
Aparna is leading deployment of the 10BedICU Project in south and central India for eGovernments Foundation the 10 Bed ICU Project, a programme which aims to set up 300 10-bedded ICU Units across rural India before the next COVID surge.  
She says when you find the alignment of your interests and your passion, the work takes on a deeper meaning. ''It is not just about getting the job done," she says. "You invest emotionally at a personal level into the job; you're working towards the public good.." See more on the CoronaSafe Network.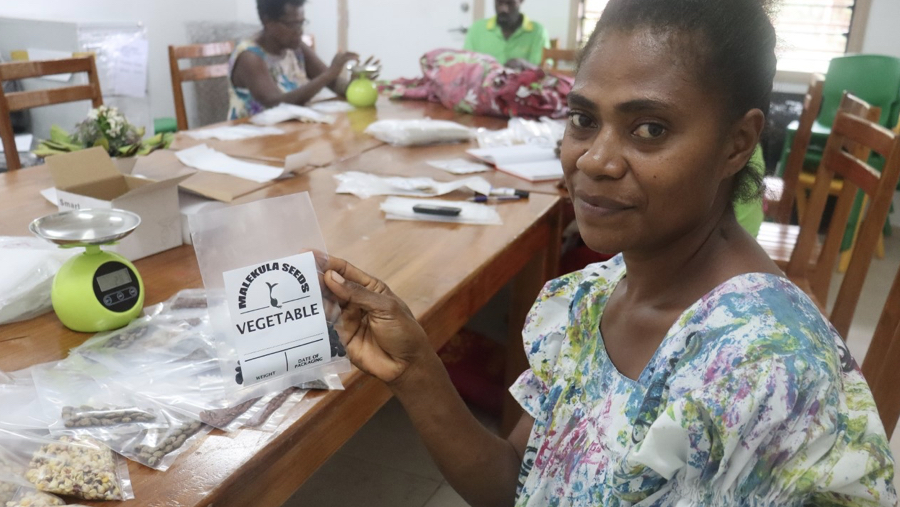 Jilda Shem – Vanuatu
"Women are at the table," Jilda says.  "They are now in prominent positions, so we are able to bring more of a woman's perspective into how we work in disaster risk reduction."
After disasters like TC Harold and COVID-19, Jilda led the establishment of the Malampa province's first-ever 'seed-bank' program – 'Malampa Seeds'. This has involved working with communities and the Department of Agriculture to train farmers on the production, processing and storing of fruit and vegetable seeds to increase their food security and reduce reliance on external assistance after disasters. 
The farmers involved have become entrepreneurs and are selling their seeds to the Malampa Handicraft Centre, which has become their national distributor. Of the farming entrepreneurs involved, 60% are women and Jilda supports them by providing technical coaching and mentoring.   
"This is one way we are ensuring that women drive the change because they understand the needs on the ground," Jilda says. "Women are driving and developing, not just from a perspective of developing handicraft, but also being mindful of the changes that are happening due to climate change and changing weather patterns."
She has been Manager of Malampa Skills Centre under the Ministry of Education and Training since 2019 and is the only woman to head a provincial Skills Centre in the country. See video on Parternships for Recovery.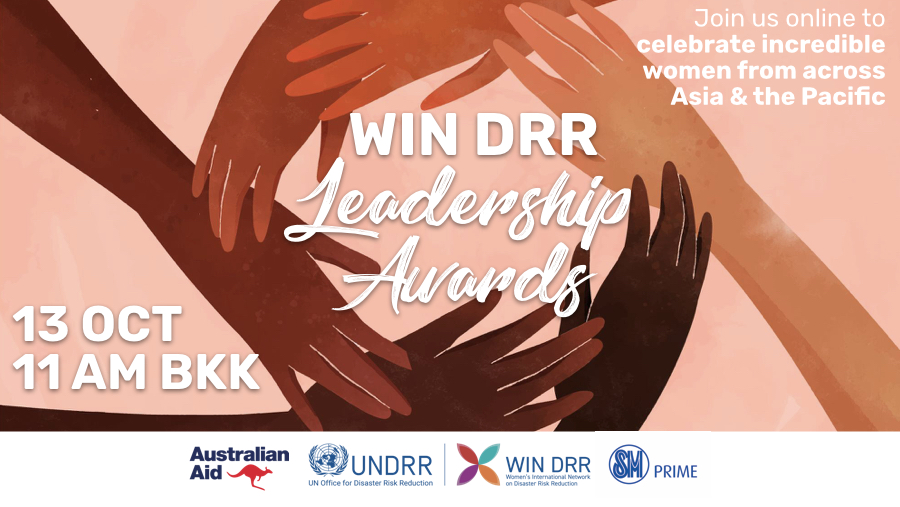 Join UNDRR for the WIN DRR Leadership Awards!
13 October 2021 - 11:00 -11:45 AM Bangkok time
---
Background
The WIN DRR Leadership Awards recognise women's achievements in DRR across the Asia-Pacific region. The awards are part of UNDRR's flagship women's leadership initiative the Women's International Network for Disaster Risk Reduction (WIN DRR), supported by Australian Aid. There are two award categories, the Excellence Award and the Rising Star Award.
The Rising Star Award of US$7,500 will be granted to an individual woman who has demonstrated potential early in her career. These are the finalists for the Rising Star Award. The winner will be announced on International Day for Disaster Risk Reduction, 13 October 2021. 
The International Day for Disaster Risk Reduction was started in 1989, after a call by the United Nations General Assembly for a day to promote a global culture of risk-awareness and disaster reduction. Held every 13 October, the day celebrates how people and communities around the world are reducing their exposure to disasters and raising awareness about the importance of reining in the risks that they face.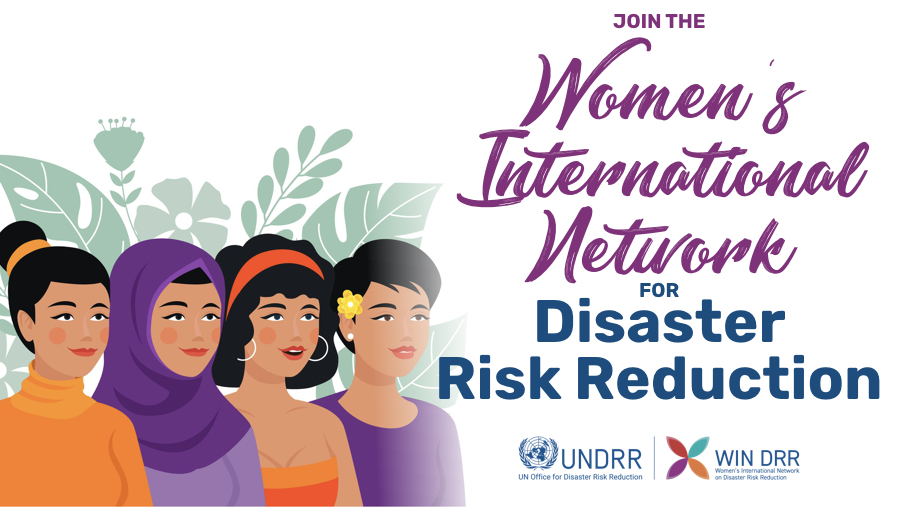 The Women's International Network on Disaster Risk Reduction (WIN DRR) is a professional network to support women working in disaster risk reduction, in all their diversity. WIN DRR promotes and supports women's leadership in disaster risk reduction across the Asia Pacific region, and aims to reduce the barriers faced by women and empower them to attain leadership and enhance their decision-making in disaster risk reduction. WIN DRR is supported by UNDRR and the Government of Australia.
Please note: Content is displayed as last posted by a PreventionWeb community member or editor. The views expressed therein are not necessarily those of UNDRR, PreventionWeb, or its sponsors. See our terms of use