Updates
EU Floods Directive 2007 had positive effects overall, but planning and implementation now need improvements
Source(s)
European Court of Auditors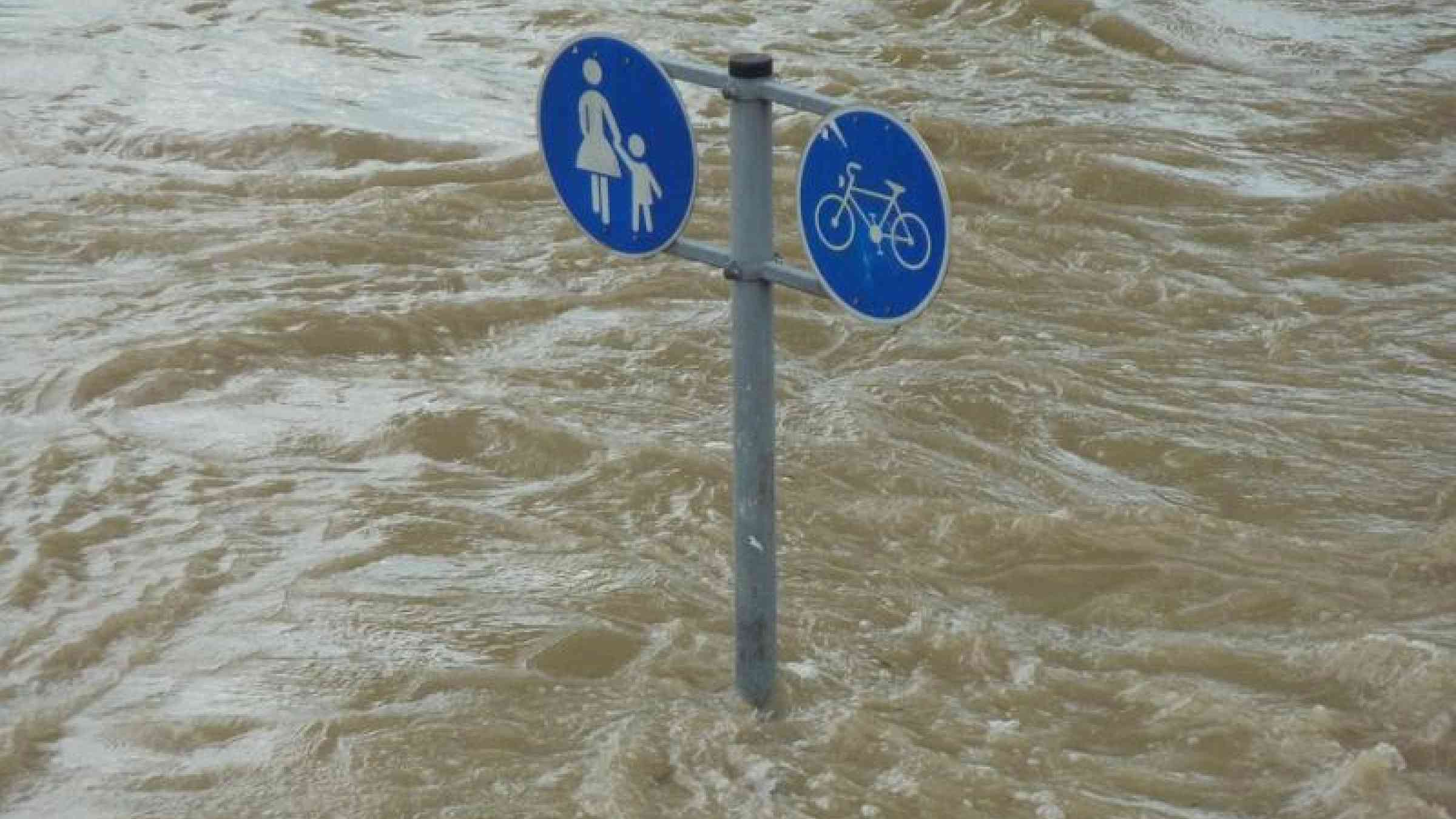 The EU Directive of 2007 led to progress in assessing the risks of floods, but the planning and implementation of flood protection should now be improved, according to a new report from the European Court of Auditors. The auditors warn that major challenges remain in the much fuller integration of climate change, flood insurance and spatial planning into flood risk management. There are critical weaknesses in allocating funding.
Flood events have become more frequent in Europe since 1985. In recent years, the trend shows that more than twice as many flash floods of medium to large magnitude have been registered as in the late eighties. As the climate changes, the EU is experiencing heavier rainfall, harsher storms and rising sea levels. According to the European Environment Agency, the consequences of fluvial, pluvial and coastal floods in Europe will overall worsen as a result of local and regional increases in the intensity and frequency of flooding. The Intergovernmental Panel on Climate Change (IPCC) and other research indicate that rainfall events are likely to become more intense across Europe, and sea levels will continue to rise. Research shows that damage caused by flooding could rise to €20 billion a year by the 2020s, €46 billion by the 2050s, and €98 billion by the 2080s.
The auditors checked whether flood prevention, protection and preparedness under the Floods Directive were based on sound analysis and whether the approach employed was likely to be effective. The auditors carried out visits to river basin projects in eight Member States - Slovenia, Italy, Spain, Portugal, Romania, Bulgaria, Austria and the Czech Republic, as well as in the Netherlands.
"Major future challenges remain concerning the much fuller integration of climate change, flood insurance and spatial planning in flood risk management. Floods can cause injury, loss of life, considerable economic costs, damage to the environment and cultural heritage," said Phil Wynn Owen, the Member of the European Court of Auditors responsible for the report. "We found that the EU's Floods Directive of 2007 had positive effects overall, but implementation plans suffered from weaknesses in allocating funding."
Please note: Content is displayed as last posted by a PreventionWeb community member or editor. The views expressed therein are not necessarily those of UNDRR, PreventionWeb, or its sponsors. See our terms of use