Documents and publications
Hydrological risk
Source
World Bank, the
Global Water Security & Sanitation Partnership (World Bank)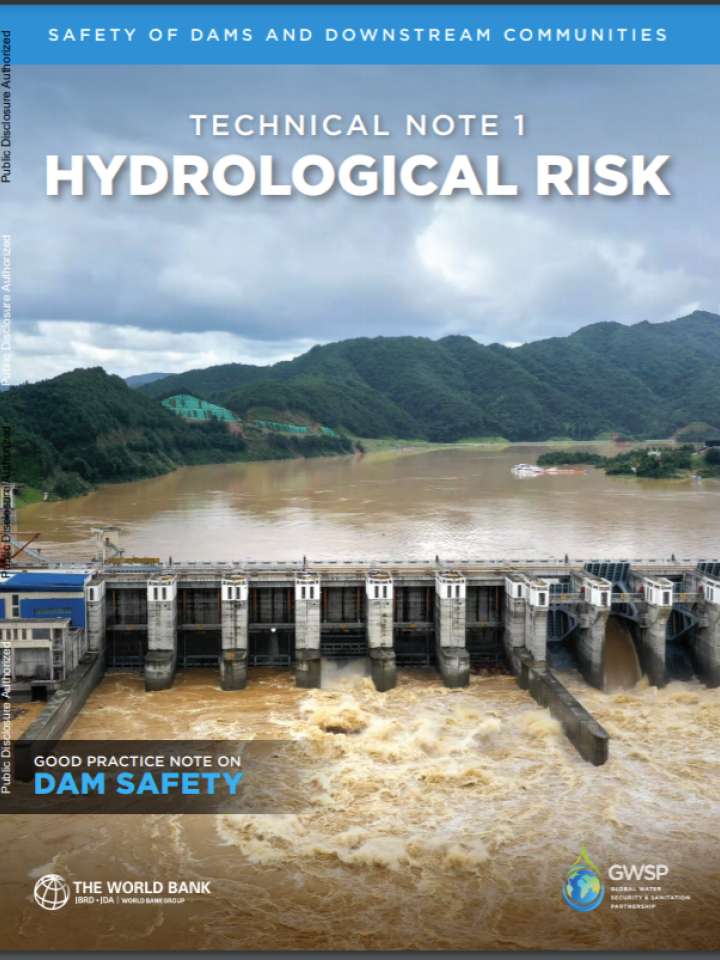 Hydrology and dam safety management are dynamic subjects featuring continuing advances. In recent decades, advances in formal risk analysis of hydrological hazards affecting dam safety has led to the development of methods and techniques capable of comprehensively addressing the hydrological risk. These developments recognize that the overtopping failures of dams are caused not always by extreme floods exceeding the design discharge capacity, but often by equipment failures, and human errors in planning and implementing the operation can also lead to overtopping during more-frequent and smaller events. In general, dam safety aspects regarding hydrological risks relate to:
the establishment of key characteristics of extreme hydrological events;
the establishment of discharge facilities' design and capacity of the reservoir; and
the establishment of the operating strategy and plans.
This Technical Note contains a level of technical detail that non-specialists can use for guidance in addressing the hydrological aspects of dam projects early in the project preparation. It is intended to raise awareness and inform specific studies and investigations, as appropriate, during project preparation and implementation.