Your experience on PreventionWeb
Please help us improve PreventionWeb by taking this brief survey. Your input will allow us to better serve the needs of the DRR community.
Author:
Sandra Baquie
Erica Honeck
Bowen Wang
Floods pose significant risk to education and healthcare in Cambodia
Source(s):
World Bank, the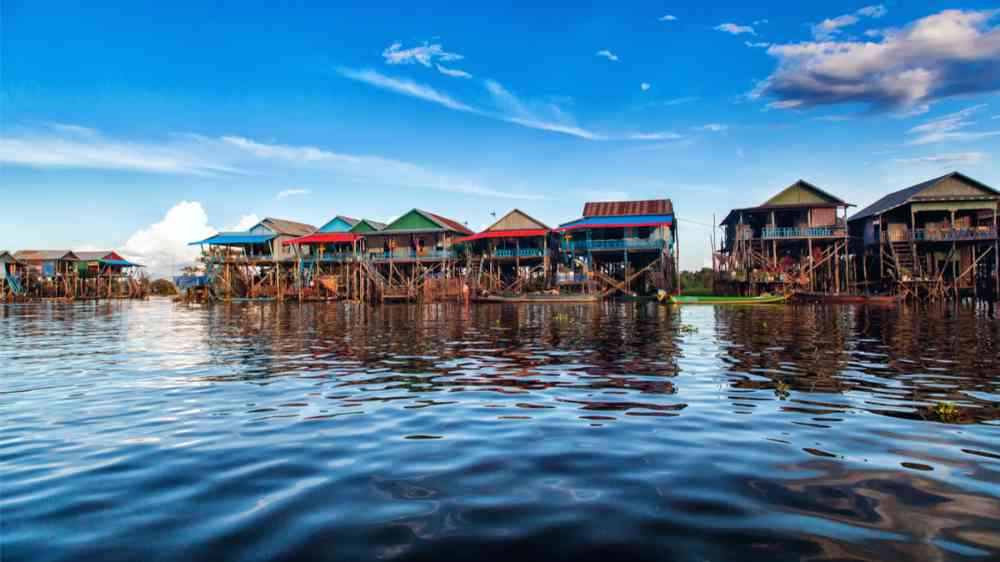 Seasonal flooding is the most common and frequent disaster in Cambodia. Major flooding events occur every five years and can be particularly devastating. 
In 2011, a flood affected more than 1,700,000 people, killed 250 people, and left 50,000 families homeless.  The impact of flooding on education and healthcare facilities is often overlooked, but these events can have severe long-term consequences on human capital and productivity. The health consequences of temporary hospital closures may have lasting effects on children and, in turn, future human capital. This potential worsening of children's health could be critical in a country where, according to the World Bank, 32 out of 100 children are stunted and at risk of cognitive and physical limitations that can last a lifetime.
Drops in instructional time when schools are closed by flooding have an impact on student learning and can lead to increased dropout rates and children falling behind on the curriculum, worsening labor market outcomes later in life . Inequality also rises as a result since the poor have fewer resources to cope with shocks. After a severe flood caused the closure of 50 schools in Banteay Meanchey in 2021, the director of the provincial Department of Education highlighted this risk of aggravated inequalities in a news article, saying, "Some schools have been flooded, making it impossible for students to study". He further explained that some students from poor families are not able to learn through distance learning programs.
World Bank research, conducted for the recent Cambodia Climate Change and Development Report (CCDR), advances the understanding of the consequences of flooding on human capital. Our analysis identifies the infrastructure at risk of being regularly flooded by estimating the exposure of health and education facilities throughout the country.
Most provinces have at least one school at risk of significant annual flooding, and we estimate that flooding disrupts the education of approximately 1 percent, or 30,000, Cambodian students each year. School exposure is highest along the Mekong River and the Tonle Sap basin, and health facilities along the Mekong River and on the coast are particularly exposed to floods. Stung Treng and Kratie provinces are the two provinces with the highest risk to human capital infrastructure. 31% and 20% of their health facilities are at risk of being flooded annually. These provinces are also home to most of the students whose education is threatened by floods, with 33% of them living in Kratie and 25% in Stung Treng.
The risk posed by flooding to human capital is compounded by losses in access to healthcare facilities and schools following road disruptions.  Our findings indicate that, in half of the provinces, more than 15% of people would be more than an hour away from care in the aftermath of flooding. This number reaches 30% in Prey Veng and Battambang provinces. Road disruptions would also significantly affect the commute to high school for more than 20% of students in Battambang, Prey Veng, and Kampong Cham provinces. In a country where only 30% of students enroll in upper secondary education, increasing the resilience of schools and roads to flooding is essential to protect human capital and skills, increase productivity, and ensure climate change does not hamper Cambodia's development prospects.
Strengthening the resilience of human capital infrastructure and its accessibility is essential for Cambodia to meet its development goals in the context of climate change. The following three measures are promising investments to increase the adaption of human capital infrastructure:
Increase infrastructure resilience with strategic planning, increased drainage and buildings' resilience in at-risk areas, and nature-based solutions that decrease flood exposure. 
Improving community preparedness with universal access to early warning systems for natural disasters. These systems are particularly critical to cope with acute situations such as the simultaneous flooding of nearby health facilities. 
Strengthening the resilience of the road network by better aligning road design standards with climate risks, improving road maintenance, and developing a rural financing strategy prioritizing segments based on their criticality.   
Please note: Content is displayed as last posted by a PreventionWeb community member or editor. The views expressed therein are not necessarily those of UNDRR, PreventionWeb, or its sponsors. See our terms of use