news
Updates
Coral reef restoration can save lives, livelihoods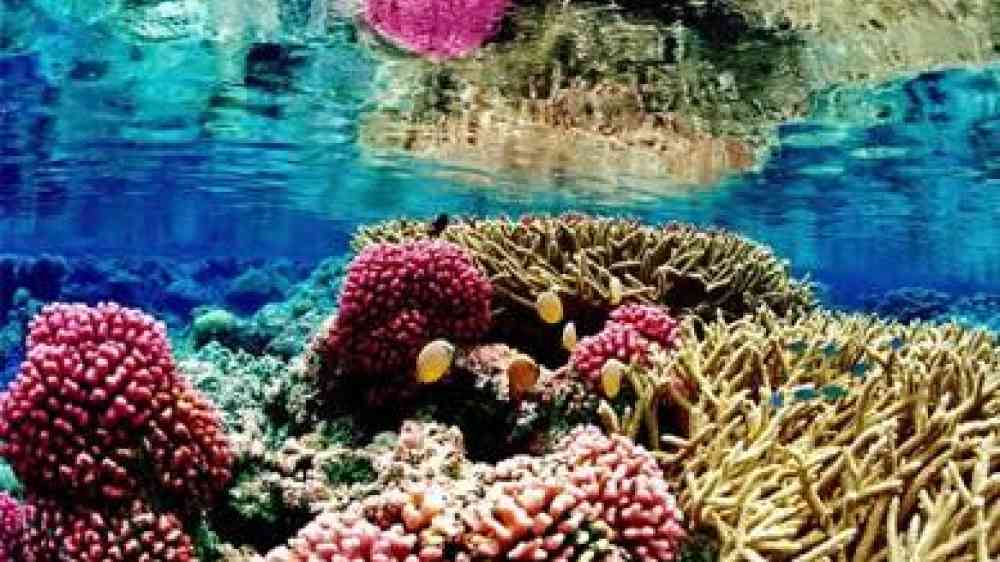 Kisimu - A new report suggests that preserving and restoring coral reefs may be one of the cheapest and most effective ways to mitigate coastal erosion and flooding. "Coral reefs can be an effective first line of defence and these benefits are important for many nations," say the report's authors.

Coral reefs can reduce wave energy by an average of 97 percent, the report indicates.

Globally, 197 million people live at an elevation below 10 metres and within 50km of a reef, and therefore stand to benefit from the risk reduction they provide. Of those, more than half live within 10km of a reef.

"In considerations of effectiveness, coral reefs can deliver wave attenuation benefits similar to or greater than artificial structures designed for coastal defense such as low-crested breakwaters," noted the authors. "We find that restoring reeds is significantly cheaper than building artificial breakwaters in tropical environments."

Indonesia, India and the Philippines are likely to receive the highest benefit from protecting reefs. Between them, 100 million people stand to gain from the reduction in wave energy that barrier reefs provide.

The study used data from 255 reports on coral reefs and wave attenuation.

Kenya at risk

In countries like Kenya, where one million people stand to gain from the risk reduction benefits of coral reefs, research, advocacy and investment are needed to protect the reefs off its coastline.

"Low-lying areas like Lamu and Tana river are increasingly becoming vulnerable to flooding and intrusion by saline water," Judy Wakhungu, cabinet secretary for environment, water and natural resources, told IRIN.

The government estimates that Kenya experiences a rise in its Indian Ocean waters of 2.2mm each year.

A report by the Inter-governmental Panel on Climate Change (IPCC) has also warned that parts of the Kenyan coast could submerge in two decades as a result of rising ocean levels.

In Mombasa, up to 266,300 inhabitants and up to $1.68 billion in economic assets are at risk because of extreme water levels.

"Evidence of submergence of the coastline and wave erosion is already beginning to show in Watamu and Ngomeni in the north coast," said Wakhungu. "This could cause habitat loss, hence put at risk communities living on the shores of the ocean."

In such areas, the government needs to draft laws and work concertedly with other nations to protect the coastlines from further degradation, John Recha, a programme specialist with the Consultative Group on International Agricultural Research (CGIAR), Research Program on Climate Change, Agriculture and Food Security (CCAFS), told IRIN.

"We need to strengthen local and national policies and programmes to improve coastal water quality and protection of reef-dependent watersheds," he said.

"More also is needed to expand marine protected areas around the reefs as well as collaboration with other nations to promote such efforts in their regions."

But, he noted, policing is also part of the problem. "There is poor enforcement of existing rules that guide coastal conservation practices," he said.

Low tolerance to pollution

According to the US Environmental Protection Agency, reefs can only tolerate relatively narrow ranges of temperature, salinity and water clarity. While they tend to bounce back from short-term shocks such as earthquakes and storms, exposure to long-term stress, such as agricultural and industrial runoff, sewage and increased sediment, can be fatal to the coral.

"The best way to facilitate coral restoration and growth would be [a] large-scale ecosystem-based approach to adaptation and natural resource management, regulating the flow of sediments and pollutants, fisheries and the tourism activities that directly impact the reefs at a local scale," Michele Leone, senior programme officer for collaborative research at the Canadian International Development Research Centre (IDRC), told IRIN by email.

"We need to carry out a comprehensive vulnerability assessment, not limited to sea-level rise projections. We also need better participatory urban planning and drainage facilities, in particular in informal settlements areas," he added.

Designer reefs

Meanwhile, scientists are looking to come up with new methods to create more resilient reefs. Steve Palumbi, a marine biologist at Stanford University, is trying to create designer reefs that can withstand the higher temperatures that will be caused by climate change.

Taking as his inspiration coral off the coast of American Samoa, which can withstand temperatures of 35 degrees Celsius, much higher than the norm, Palumbi and his team will in August begin planting an experimental restoration project using reef that he hopes will have resistance to heat and acidic waters.

"Coral restoration has always been highly expensive and slow and inefficient," said Palumbi. "Figuring out how to do this in a smarter way is our goal."

Although this research is still in its infancy, and many have raised concerns that this could lead to a slippery slope of genetically modified reefs which could have impacts on the environment, research into using technology to speed up the process of reef restoration has potential, and could, in the long term, be used to protect and aid communities facing coastal erosion and flooding.

For now, the authors of the report argue that changes are needed in the way we approach reef conservation to maximize risk reduction.

"Although conservation efforts are most often directed to more remote reefs, our results suggest that there should be a focus on reefs closer to the people who will directly benefit from reef restoration and management," they said.
Please note: Content is displayed as last posted by a PreventionWeb community member or editor. The views expressed therein are not necessarily those of UNDRR, PreventionWeb, or its sponsors. See our terms of use