news
Updates
Communities stepping up in the face of disaster: Lessons from the Mexico City earthquake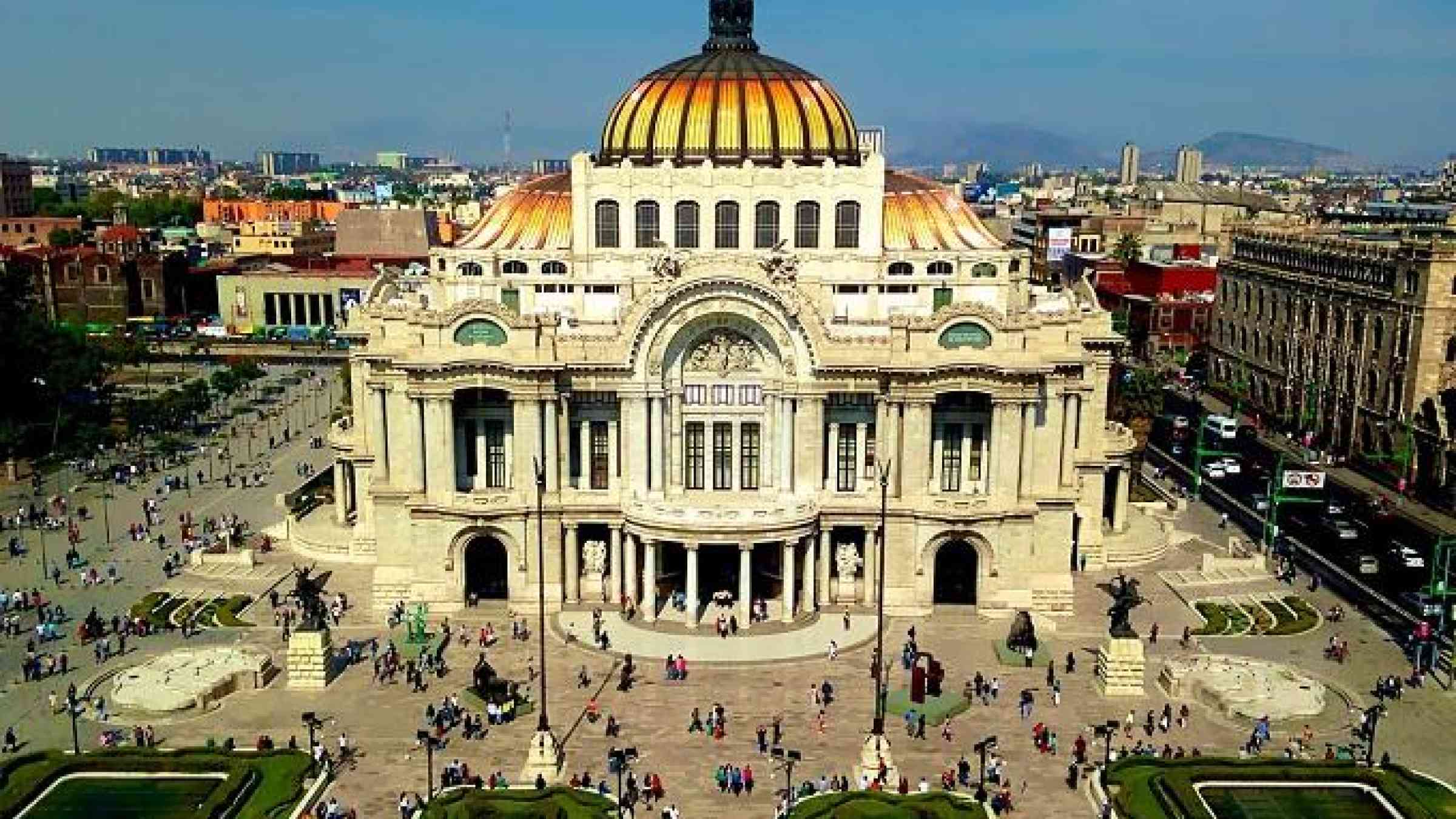 By Maria del Carmen Landa
Recently, Mexico City's civil society illustrated how an empowered community naturally coalesces and mitigates a disaster's destruction– ultimately finding itself better prepared and quicker to recover.
While building resilience to major shocks entails strengthening infrastructure, creating effective early warning systems and ensuring efficient government emergency procedures, addressing social stresses is also critical. In case after case, the cities and communities that fare best when disaster strikes, are those where social cohesion is already well-developed, and integrated into the other systems of the city.
With the growing frequency and severity of natural disasters, understanding this becomes even more crucial.
On September 19th, the 32nd anniversary of the tragic 1985 earthquake that took thousands of lives, the region was again shaken by a serious earthquake. That morning, a 7.1-magnitude earthquake left more than 360 people dead, between 150 and 200 buildings destroyed, and more than 3,000 other structures damaged. Mexicans endured the violent earthquake and its damage, and yet also felt emboldened to act rather than retreat. Thousands courageously took to the streets to offer their help. The displays of solidarity and overwhelming kindness surprised the world and Mexicans themselves as donation centers rapidly filled with goods, and hospitals brimmed with volunteers. Some relief institutions, including the Mexican Red Cross, even found themselves having to ask people to stop volunteering because of the overflow of help.
This widespread solidarity consisted of the initiative and resourcefulness of citizens determined to help, regardless of their gender, socioeconomic status or personal capacity. Many inspiring stories unfolded: from mariachi musicians playing to encourage rescuers,  psychologists offering free therapy for victims, restaurants feeding volunteers, clowns drawing with stranded kids in public squares,  architects and engineers performing free assessments of damaged buildings, lawyers offering free legal advice, companies and citizens opening up their Wi-Fi networks, small businesses donating all their inventory, residents hosting strangers, and people with disabilities and older people lifting boxes or stones, are just some of the endless examples of the incredible acts of courage of that day.
Established social networks played critical roles. Amid the chaos and fear, they became reliable sources of information (though admittedly, in some cases, misinformation). Access to information made a crucial difference in the ability to save lives and emphasizes the role technology can play in overcoming communication challenges during disasters. These networks activated thousands of young Capitalinos who created a new standard for effective disaster response in building bridges between several affected communities and sources of help.
One example is the #Verificado19S (abbreviation for verified September 19), an ad hoc solution that began as a WhatsApp group and evolved into a platform that brought together software developers, economists, mathematicians and NGOs to organize and verify different sources of information.  Systems and tools like the ones that emerged could be created to precede future challenges. In the aftermath of a disaster, rebuilding not only the physical environment but also the livelihoods is essential. Local residents after every disaster could be engaged and trained on how to better utilize the resources available, this is not only about quality of life, it's about survival.
Mexico's recovery and resilience-building efforts will remain a central challenge for years to come. Meaningful resilience can only be achieved when a city's stresses are addressed as well as more targeted interventions for disaster preparedness. As Mexico City's Resilience Agency leads these efforts, it must build these lessons about the city's social cohesion,  and integrated inclusive community planning and participation into its planning to ensure that the city's future is one where all citizens are able to thrive and make their city stronger.
PLEASE NOTE: CONTENT IS DISPLAYED AS LAST POSTED BY A PREVENTIONWEB COMMUNITY MEMBER OR EDITOR. THE VIEWS EXPRESSED THEREIN ARE NOT NECESSARILY THOSE OF UNDRR, PREVENTIONWEB, OR ITS SPONSORS.
SEE OUR TERMS OF USE