Your experience on PreventionWeb
Please help us improve PreventionWeb by taking this brief survey. Your input will allow us to better serve the needs of the DRR community.
Climate and environment considerations for combatants
Source(s):
International Committee of the Red Cross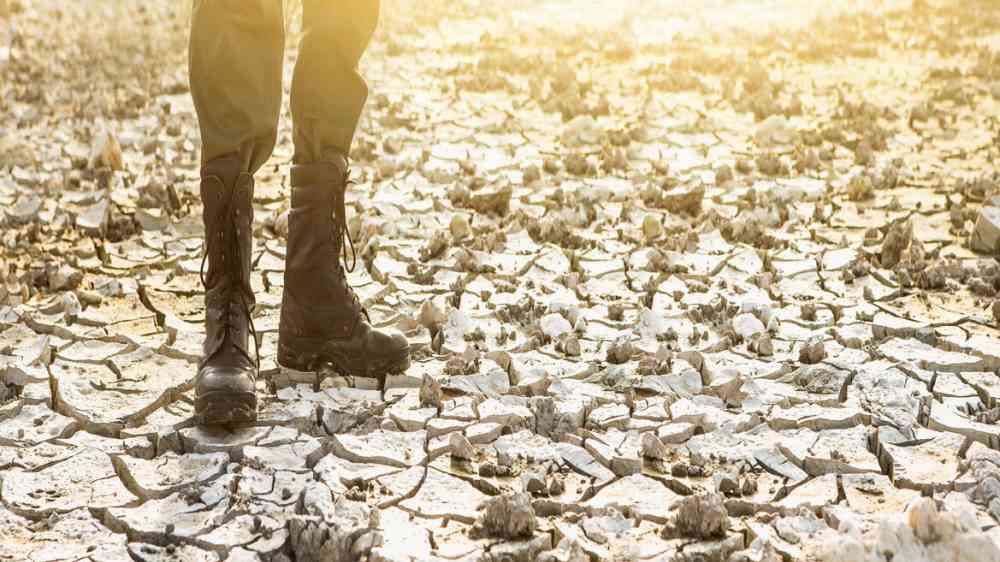 The ICRC has explored how climate change can be relevant for combatants through its updated Guidelines on the Protection of the Natural Environment in Armed Conflict, outlining obligations in international humanitarian law, while the International Law Commission (ILC) has also recently adopted Draft Principles on Protection of the Environment in Relation to Armed Conflicts.
Not only is the natural environment considered to be comprised of civilian objects that must not be attacked, the ICRC guidelines say, but there are also specific rules, such as paying due regard to it during military operations.
Damage to the environment and infrastructure as a result of hostilities may exacerbate the strain they are already facing due to climate change. In Libya, for example, a study showed how the soil in agricultural areas had been contaminated with heavy metals from explosive weaponry.
Certain non-state armed groups actually incorporate environmental protection into their codes of conduct – the Ogaden National Liberation Front, for example.
Yemen, one of the most water-scarce countries in the world, has faced significant challenges from damage to water infrastructure, exacerbated by climate-related drought.
As the ICRC guidelines point out, contemporary understanding of the environment needs to be taken into account by the parties to a conflict, especially when considering whether the IHL threshold of "widespread, long-term and severe damage" arising from an action is likely to be met. 
Protected zones
To the extent possible, authorities also need to ensure detainees are not exposed to climate-related hazards such as floods, landslides or heatwaves; or if they are unavoidably, detaining authorities must still try to meet their obligations on adequate conditions of detention.
Armed actors are increasingly operating in areas experiencing climate shocks and disasters; supporting civilians and people who are hors de combat to cope with them can be conducive to both adaptation and local acceptance or legitimacy.
Combatants have an important role to play in ensuring people affected by hostilities and/or who are under their control are able to mitigate and adapt to climate realities.
The ILC's draft principles include the designation of protected zones for areas of environmental importance for protection from hostilities, indicating to warring parties an area of special protection from attack, much like the designation that currently exists for cultural property – wetlands, for example, where designations could have a positive long-term impact.
The Geneva Conventions provide for local ceasefire agreements during both international and non-international armed conflicts, and these may cover broader norms that could encompass climate hazards, including safe passage for teams to repair infrastructure, for example, or ensuring civilians can reach safety.
In the case of floods, there should be evacuation plans for detainees and the detaining administration; with food and water insecurity, places of detention could integrate food production on prison grounds. Detaining authorities should also facilitate the construction and repair of climate-smart infrastructure to ensure detainees are able to access adequate water for consumption and hygiene. As climate change threatens the safety and well-being of individuals, detaining authorities with the responsibility for those detained due to the conflict must minimize the risk to the extent possible for those under their control.
As a baseline, parties to a conflict must adhere to their obligations on protecting the natural environment, and commanders and those responsible for planning and conducting attacks must integrate the growing impact of climate change into military operations. Efforts to improve understanding must be translated into action and reflected in military doctrine, including rules of engagement and codes of conduct.
Rules
There should be efforts to map areas of environmental fragility and a risk analysis to understand climate risks and potential exacerbating impacts on infrastructure which might be particularly vulnerable or especially important. While the task may seem daunting, support can be provided by climate and environment experts and organizations with an interest in protecting civilians. Open-source data is another important resource for armed actors, particularly those who may not have the capacity to conduct their own assessments. As our collective understanding of the impacts of environmental degradation and climate change grows, so does the expectation that armed actors will minimize harm.
Climate change adds additional pressure to communities in situations of armed conflict. Parties to a conflict can have a direct impact on civilians and those hors de combat facing climate hazards. Ensuring the rules are respected is an effective place to start.
This knowledge challenges humanitarian organizations, typically addressing acute short-term needs, to understand the longer-term impacts of climate change. Humanitarian interventions need to consider complexities around the intersection of environmental protection, climate change and conflict; understanding the unique impacts and challenges will be essential.
These questions that concern all of us can act as a bridge between armed actors, civilians and humanitarians as we seek together to mitigate and adapt to the uncertain realities of climate change.
Please note: Content is displayed as last posted by a PreventionWeb community member or editor. The views expressed therein are not necessarily those of UNDRR, PreventionWeb, or its sponsors. See our terms of use