Your experience on PreventionWeb
Please help us improve PreventionWeb by taking this brief survey. Your input will allow us to better serve the needs of the DRR community.
Documents and publications
Author(s)
Gillian Parker
Ritu Bhandari
Shreyansh Jain
et al.
Resilient Cities Index 2023
20 November 2023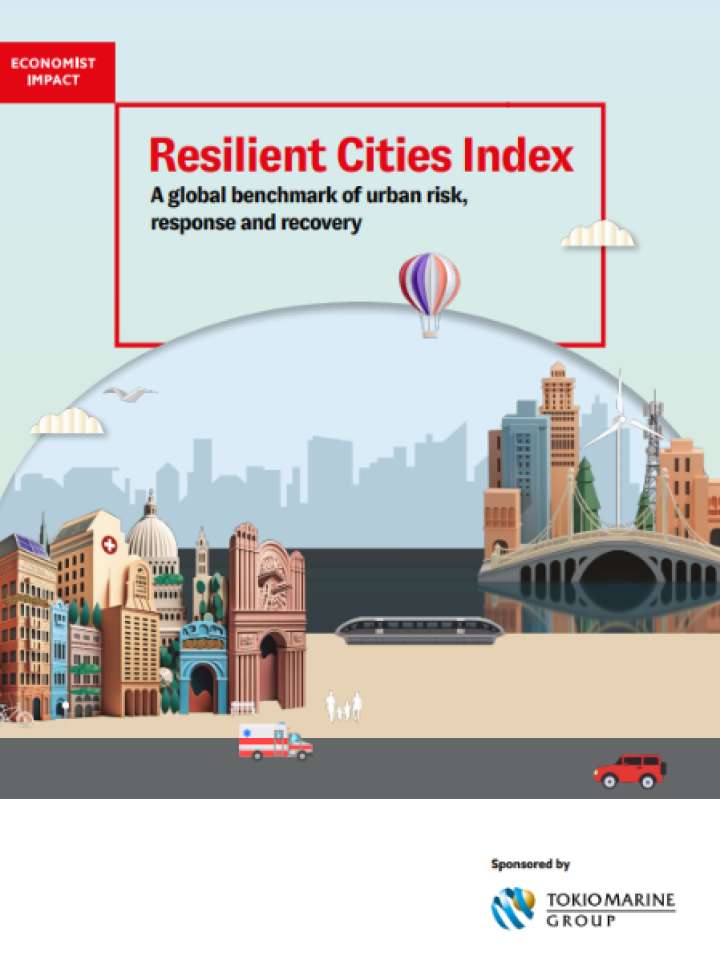 The Resilient Cities Index was developed by Economist Impact and supported by Tokio Marine Group. To help policymakers and stakeholders understand risk and design effective policies for urban resilience, Economist Impact developed a benchmark of 25 cities. To gauge the resilience of these cities, we took measurements across four pillars: critical infrastructure, environment, socioinstitutional and economic. This white paper combines index analysis with expert commentary to identify patterns, common strengths, deficits and best practices across index cities.
Key findings
Cities performed well in the critical infrastructure pillar of the index, but there are some weak points that require strategic focus.
Cities that use data and technology to create operational efficiencies and share information with their citizens—i.e., smart cities—are better at dealing with shocks.
Most emerging economy cities lack adequate regulatory frameworks, strategies and incentives for futureproofing infrastructure.
Efforts to achieve environmental resilience are led by innovative solutions.
Cities demonstrated poorer performance in the socio-institutional pillar, mostly due to income inequality and poor health and well-being metrics.
Cities had the lowest average scores in the economic pillar, dragging down some cities that performed well in other areas.
(2.84 MB/PDF)
(4.24 MB/PDF)