Educational materials
Let's learn to prevent disasters: educational kit and riskland game
Source
United Nations Office for Disaster Risk Reduction
United Nations Children's Fund - Switzerland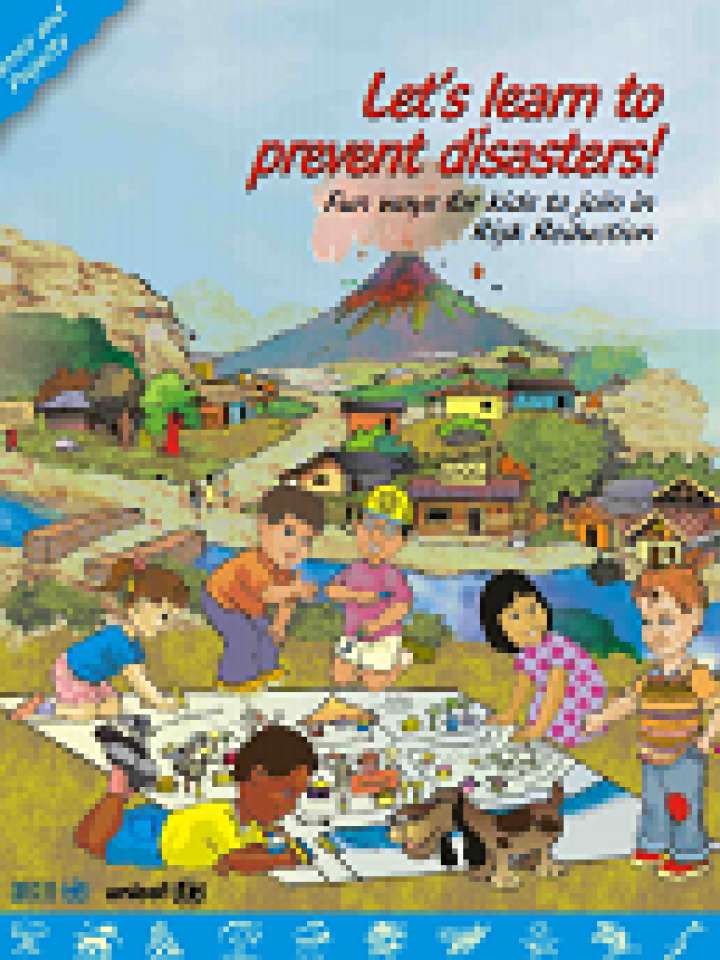 UNISDR and UNICEF have together produced an educational kit for children called "Let's learn to prevent disasters!". It includes the board game 'Riskland' whereby players learn about what they can do to reduce disaster impacts by answering questions and advancing along the board's winding path. It aims to provide the educational community and children with an innovative and interactive tool for risk management.

The kit and game may be adapted according to the different hazards communities face, and translated into multiple languages, provided that UNISDR and UNICEF are properly credited. Please consult the document "Guidance note and form for Riskland game translation into new languages" below for more information.

Credits:
The Spanish adaptation has been prepared and coordinated by UNISDR Regional office for the Americas and the UNICEF Regional Office for Latin America and the Caribbean (TACRO), with the support of the International Federation of Red Cross and Red Crescent Societies (IFRC), in 2004.
The Bangla version was adapted by the Sustainable Development Resource Center (SDRC) in partnership with ActionAid in Bangladesh, in 2005.
The Urdu version has been translated and adapted for Kashmir in 2008 by the Centre for Environment Education (CEE).
The German version was developed in 2009 by German teachers, Save the Children Germany eV, katmakon KG from Austria, the Munich Re Foundation and UNISDR for the translation and adaptation from English into German.
The Greek version was adapted by COSMOTE S.A. in 2012.
The Italian version was translated by Idra - Itstime Disaster Resilience Agency in 2014.
The Albanian version was translated by Albanian Mobile Communications in 2015.
The Korean version was translated by UNISDR Office for Northeast Asia and Global Education and Training Institute for Disaster Risk Reduction at Incheon in 2017.