Your experience on PreventionWeb
Please help us improve PreventionWeb by taking this brief survey. Your input will allow us to better serve the needs of the DRR community.
Documents and publications
Author(s)
Dahl, Kristina et al.
Killer heat in the United States: Climate choices and the future of dangerously hot days
17 July 2019
Source
Union of Concerned Scientists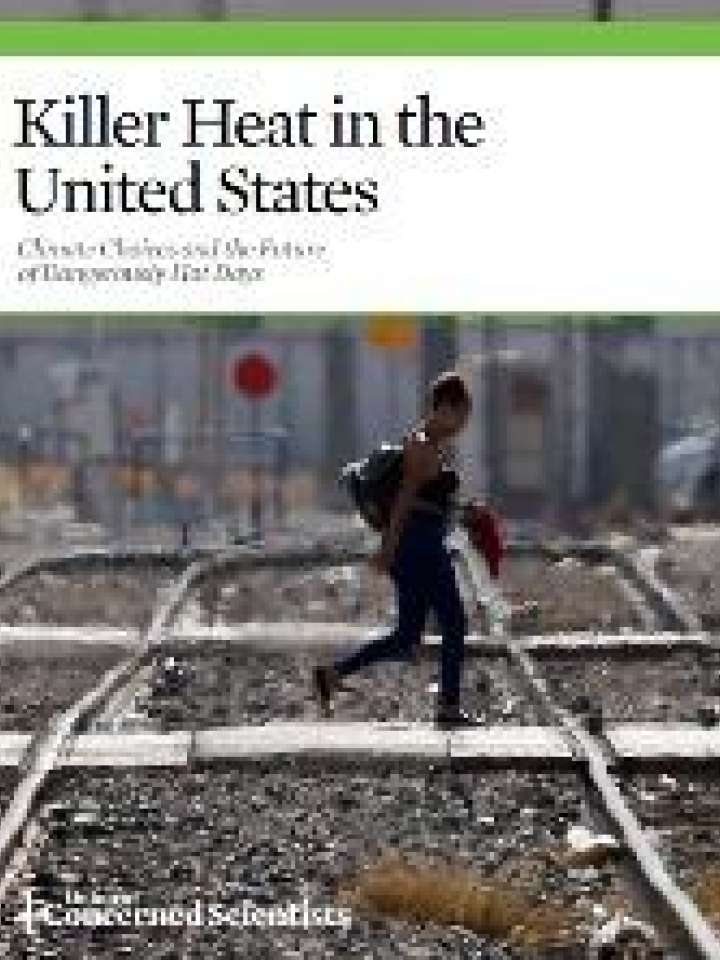 This UCS analysis provides a detailed view of how extreme heat events caused by dangerous combinations of temperature and humidity are likely to become more frequent and widespread in the United States over this century. It also describes the implications for everyday life in different regions of the country.
The authors have analyzed where and how often the heat index—also known as the National Weather Service "feels like" temperature—is expected to top 90°F, 100°F, or 105°F during future warm seasons (April through October) in the contiguous United States. The authors have conducted this analysis for three global climate scenarios associated with different levels of global heat-trapping emissions and future warming. These scenarios reflect different levels of action to reduce global emissions, from effectively no action to rapid action. Even the scenario of rapid action to reduce emissions does not spare communities a future of substantially increased extreme heat. For the greatest odds of securing a safe climate future for the public and ecosystems, even more aggressive action is needed, in the US and globally, than outlined in any of the scenarios used here. 
The results show that failing to reduce heat-trapping emissions would lead to a staggering expansion of dangerous heat. In contrast, aggressive emissions reductions that limit future global warming to 3.6°F (2°C) or less would contain that expansion and spare millions of people in the United States from the threat of relentless summer heat. With these aggressive emissions reductions, the above impacts would, in most cases, be held at or below their midcentury levels and would not grow progressively worse during the second half of the century.