Your experience on PreventionWeb
Please help us improve PreventionWeb by taking this brief survey. Your input will allow us to better serve the needs of the DRR community.
Documents and publications
Author(s)
Monioudi, Isavela
Climate change impacts on coastal transport infrastructure in the Caribbean: enhancing the adaptive capacity of Small Island Developing States (SIDS): Saint Lucia: a case study
17 May 2021
Source
United Nations Conference on Trade and Development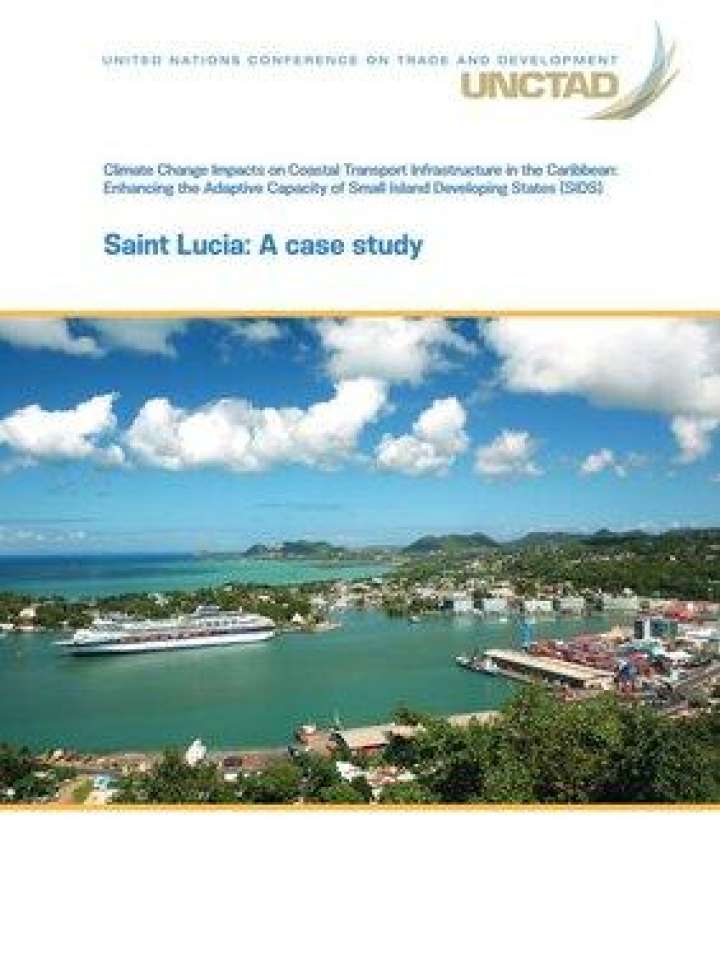 A UNCTAD UN Development Account project has been carried out with the objective to design/test a methodological framework for assessing climate impacts on the coastal transportation infrastructure of Small Island Developing States(SIDS), with an emphasis on the Caribbean region. Two Caribbean SIDS with different environmental and socio-economic characteristics were selected as case studies: Jamaica and Saint Lucia. Detailed assessments of the vulnerability of the islands' transportation assets were carried out to: (a) improve knowledge and understanding at the national level, and (b) test new approaches in order to develop an appropriate methodology for assessing climate-related impacts on coastal transportation in other SIDS. The present report presents the assessment of the criticality of Saint Lucia's major transportation assets (airports and seaports) and their potential vulnerabilities to Climate Variability and Change (CV & C).