Your experience on PreventionWeb
Please help us improve PreventionWeb by taking this brief survey. Your input will allow us to better serve the needs of the DRR community.
Words of Resilience: Youth Perspectives on Urban Flood Solutions
Source(s):
Youth 4 Disaster Risk Reduction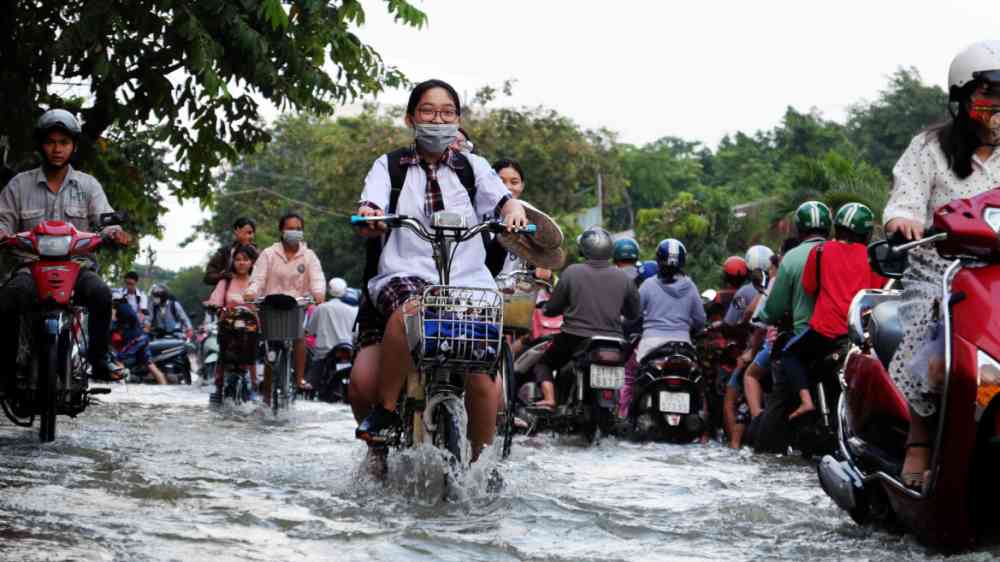 Prizes
First Prize - $500 | Second Prize - $350 | Third Prize - $150
About the competition
The "Words of Resilience: Youth Perspectives on Urban Flood Solutions" project is undertaken to address the pressing challenge of urban flooding, a consequence of climate change, rapid urbanization, and inadequate risk reduction infrastructure.
As cities continue to expand and become more densely populated, they face increasing susceptibility to the devastating impacts of floods, which can lead to significant economic losses, property damage, and threats to public health and safety.
This project aims to provide a platform for young people to express their concerns, ideas, and solutions for urban flood resilience through written essays, thereby raising awareness about the issue and promoting innovative strategies to mitigate flood risks.
Suggested essay topics
While we encourage you to explore any aspect of urban flooding that interests you, here are some suggested essay topics to help guide your writing process:
My lived experience – A First-Hand Account of Urban Flooding Impact in my City
Youth Engagement in Developing and Promoting Early Warning Systems
Incorporating Local Knowledge and Practices in Early Warning Systems for Floods
The Role of Urban Planning in Flood Resilience: Opportunities and Challenges.
Understanding Vulnerability in Urban Flood Risks: How Can We Do Better?
The Impact of Urban Flooding on Health and Wellbeing: A Call for Action.
Innovative Technologies for Enhancing Urban Flood Resilience.
Building Back Better: Post-Flood Recovery and Reconstruction in Urban Areas.
Policy Frameworks and Governance for Urban Flood Resilience.
Timeline
August 1 to November 30, 2023 - Call for submissions
December to February - Judging period
March 23, 2024 - Winners announced on World Meteorological Day
Eligibility checklist
Age: Entrants must be between 18-30 years old at the time of submission.
Nationality: Entrants must be citizens of a Southeast Asian country. Valid proof of citizenship is required.
Ready to submit your essay?
Please note: Content is displayed as last posted by a PreventionWeb community member or editor. The views expressed therein are not necessarily those of UNDRR, PreventionWeb, or its sponsors. See our terms of use