news
Updates
Engaging early and together: how Somalia launched its breakout from drought into resilient recovery
Source(s)
Global Facility for Disaster Reduction and Recovery, the
Somalia has reached a turning point in ending the cycle of perpetual drought and famine. A full year after the country declared drought a national emergency, one famine in Somalia has been successfully averted, but despite this recent win, the threat of another famine still looms.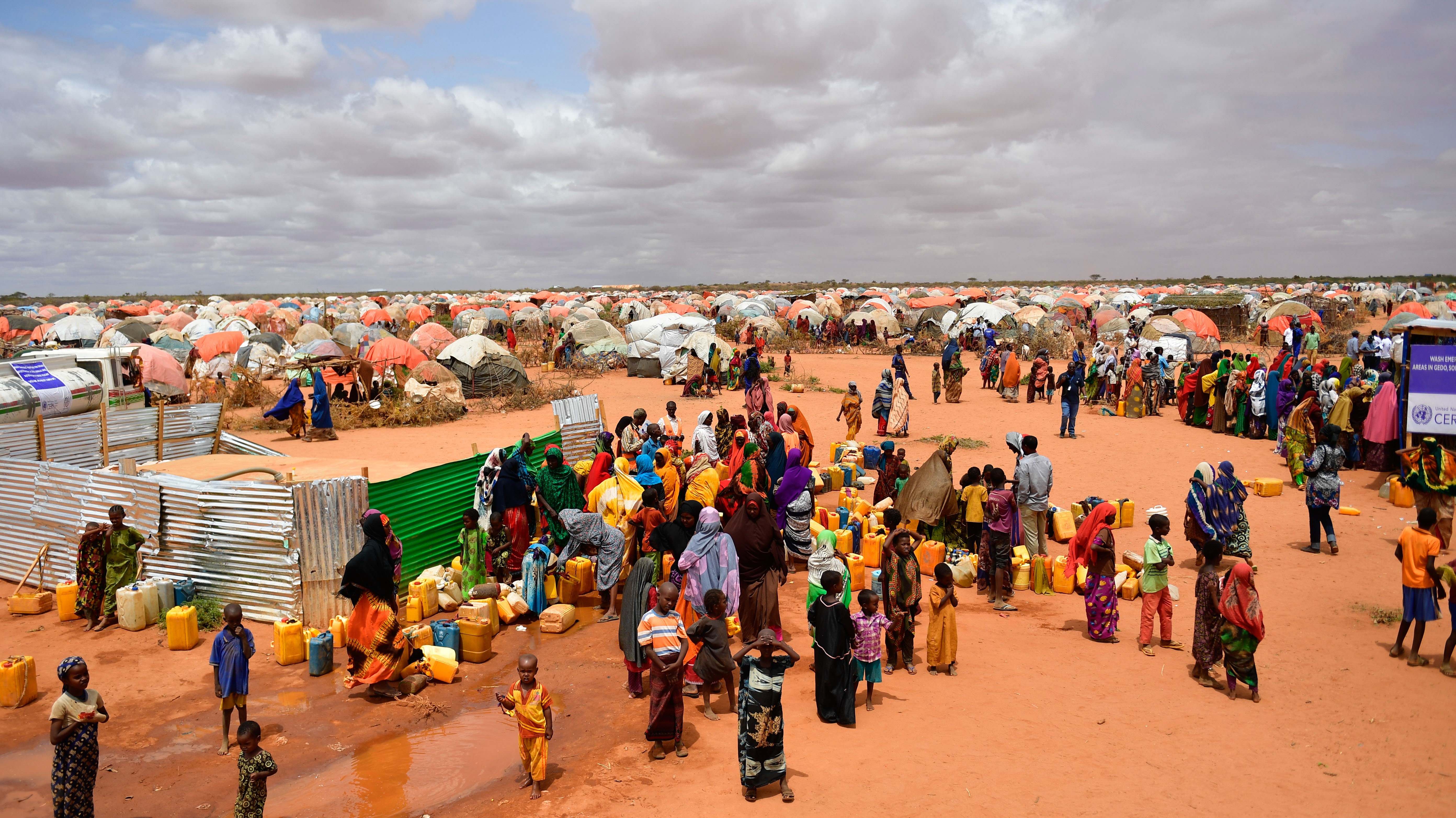 What challenges does Somalia face?
Since the 1990s, Somalia has undergone three periods of protracted drought and two periods of famine against the backdrop of civil war. In 2017, the President of the Federal Government of Somalia (FGS) declared a state of national disaster due to nationwide drought. Government leadership, combined with intensified development support from national and international stakeholders, successfully averted a famine.
Nonetheless, cyclical droughts and increasingly erratic weather continues to prevent long-term development goals from being achieved.
Due to the drought-crisis and compounding challenges,in August 2017, the government asked the World Bank (WB), United Nations (UN), and European Union (EU), to identify the root causes of drought and develop a strategy for medium-term recovery and long-term resilience. This led to the Somalia Drought Impact and Needs Assessment. The assessment fed into a collective vision and a strategy for drought-recovery, as well as a framework for coordinated support—the Recovery and Resilience Framework (RRF).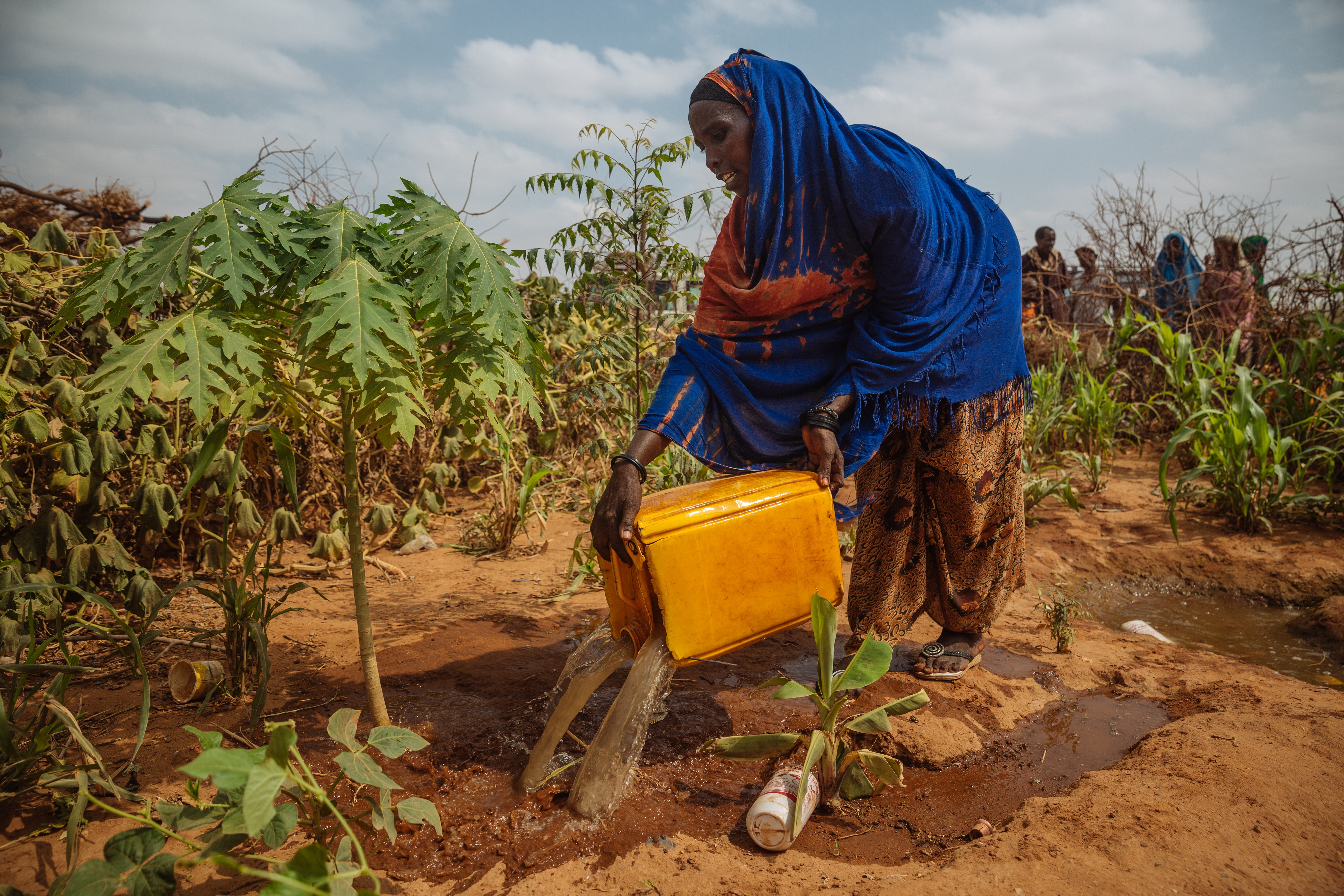 Photo Credit: IOM
Finding the answers: discoveries from the DINA
The DINA expects the total effect of drought in Somalia to exceed$3.25 billion. These findings guide Somali authorities and their partners to draw up policies that prevent the risk of famine and implement structural development changes. The DINA recommends for moving Somalia beyond perpetual emergency response into recovery and climate resilience.
Additionally, the assessment offers damage and loss impacts, and an estimation of drought recovery and resilience needs.
This is the first time in three decades that medium- to long-term strategies are being formulated to tackle not only humanitarian challenges but also resilience and development challenges in Somalia, according to Ayaz Parvez and Puteri Natalie Watson, co-Task Team Leaders of the World Bank DINA team.
Involving partners and launching innovative solutions: a multi-sectoral, multi-partner approach
The DINA was a unique opportunity for Somalia. Innovative remote sensing technologies, using a combination of satellite imagery, on-the-ground field surveys, and information received from partner networks, helped fill in information gaps in areas where insecurity made access impossible. Consultation with sub-national authorities, organizations, and civil society stakeholders provided qualitative insights on the data collected.
The DINA is aligned with the Humanitarian Response Plan (HRP), moving beyond the traditional distinction between humanitarian and recovery interventions. The most effective recovery strategies work across the humanitarian-recovery-development nexus and take a multi-partner, multi-sector, integrated approach.
The DINA and RRF processes are led by the government with the participation of the Federal Member States and the Benadir Regional Administration, also supported by the WB, UN and EU and by the ACP–EU Program on Natural Disaster Risk Reduction, managed by the Global Facility for Disaster Reduction and Recovery from October to November 2017.
More than 180 sector experts from government and international partners collected, validated and analyzed data, and developed recovery strategies across 18 sectors and cross-cutting areas.
"This represents a model for intergovernmental relations. It is a demonstration of how Somali institutions come together for the benefit of Somali people," said Mahmoud Mohieldin, senior Vice President for the 2030 Development Agenda.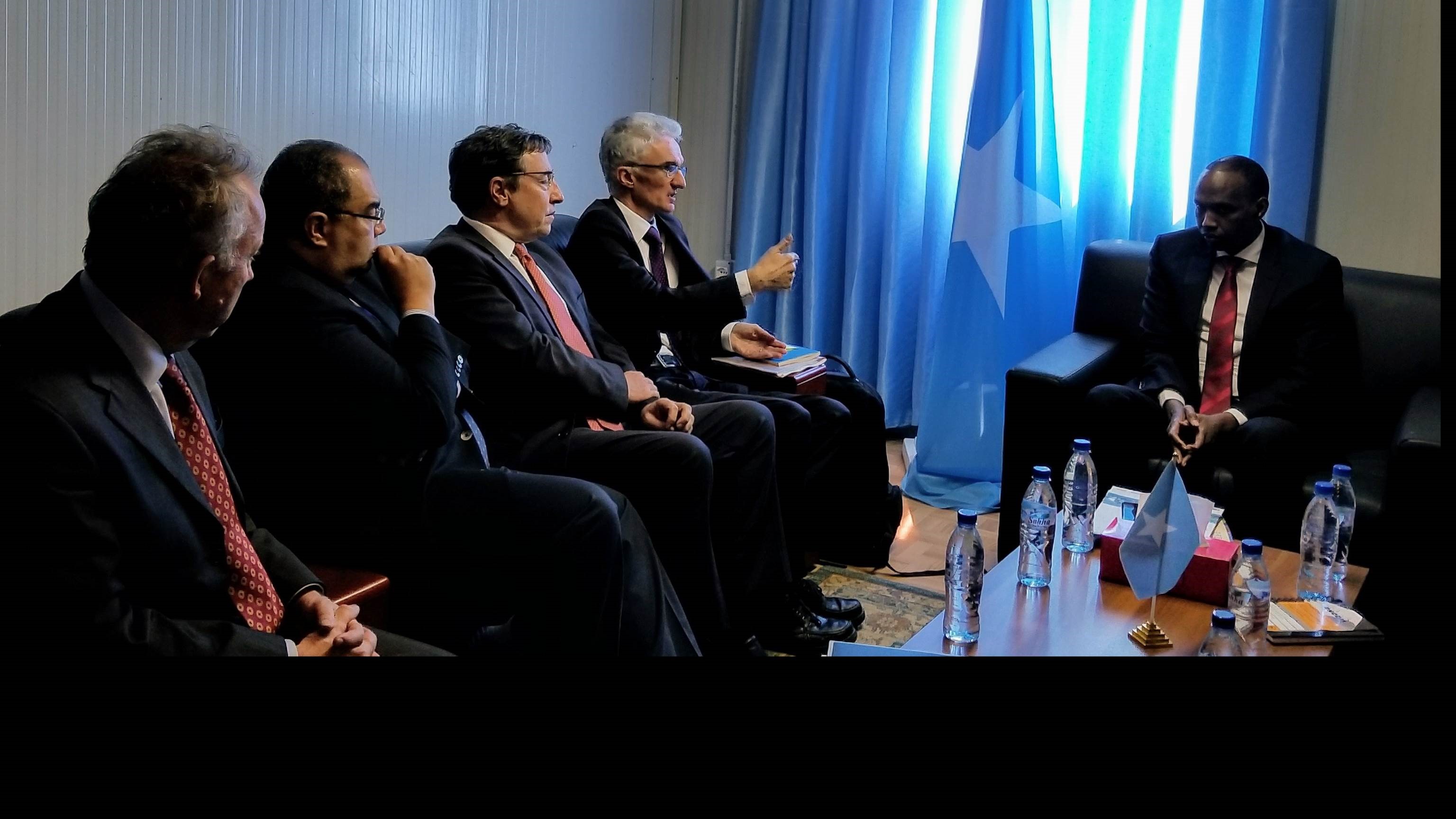 Photo Credit: UNDP Somalia & Ahmed Fais
A Roadmap for Somalia's future
With the inauguration of a new president and parliament through a historic electoral process, progress is being achieved through building economic stability, security, social justice, and institutions for governance. The launch of a National Development Plan presents an unprecedented opportunity to break the cycle of vulnerability.
The DINA and RRF will inform the preparation of the portfolio of interventions for drought-recovery in Somalia, and represent the analytical foundations for an action plan for Somalia for many years to come.
Massive international and national responses to the drought in 2017 brought essential, life-saving humanitarian intervention that succeeded in preventing famine.
The HRP 2018 highlights the need for continued efforts to prevent famine over the next 12 months. This year, Somalia has an opportunity to understand the drivers behind drought and development challenges, launching its break from drought-related crises to achieve lasting, long-term human security.
Please note: Content is displayed as last posted by a PreventionWeb community member or editor. The views expressed therein are not necessarily those of UNDRR, PreventionWeb, or its sponsors. See our terms of use