blog
Six women from the Asia and Pacific region leading the way in disaster risk reduction
7 March 2022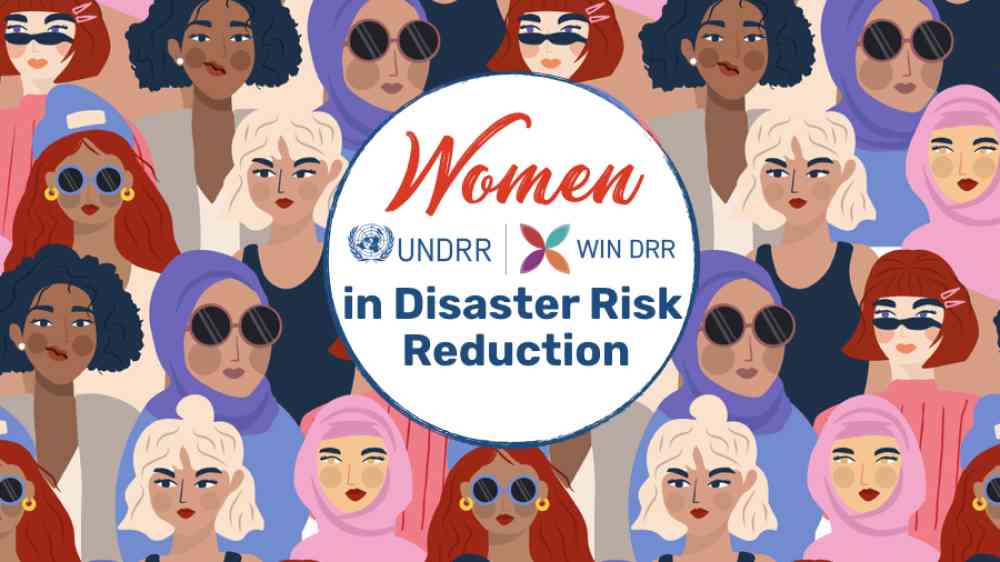 On 8 March 2022, to celebrate International Women's Day, the Women's International Network for Disaster Risk Reduction (WIN DRR) celebrates women leaders across the Asia-Pacific region who support "gender equality today for a sustainable tomorrow."
Advancing gender equality in the context of the climate crisis and disaster risk reduction is one of the greatest global challenges of the 21st century. The purpose of International Women's Day is to uphold women's achievements, recognise challenges, and focus greater attention on women's rights and gender equality.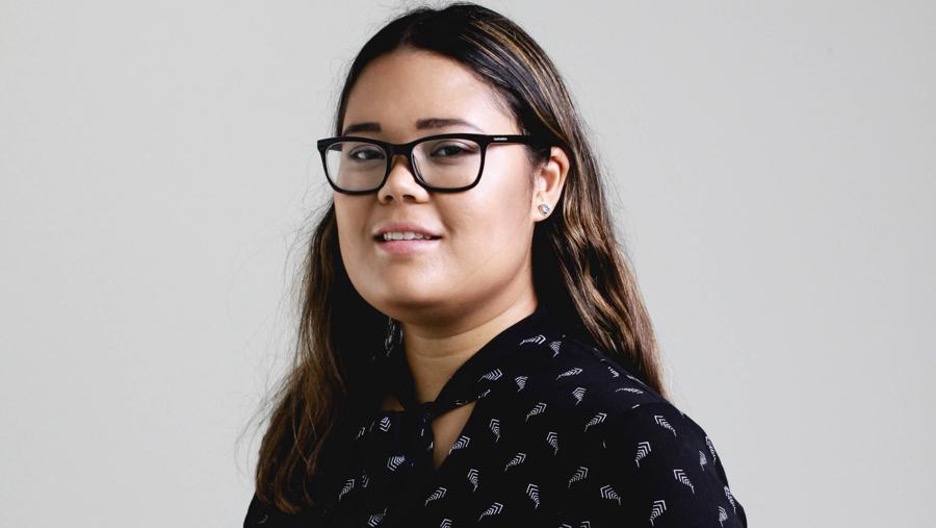 Ayeisha Sheldon, Australia
"Tech is a very male-dominated field," Ayeisha says about her studies and first professional experiences. "I did sometimes feel like I was the odd one out."
Ayeisha Sheldon is geospatial analyst, development consultant, freelance designer and editor. She worked for the Geoinformatics Center at the Asian Institute of Technology and the United Nations ESCAP in Thailand. Her most recent project is at UNOSAT-UNITAR in Switzerland where she helps shape satellite applications for development and humanitarian crises that result from disasters.
Ayeisha pushed through the discomfort of being the only woman in the room and she earned the respect of her male counterparts. She says male allies and mentors have helped her learn at every step in her career. "The majority of male colleagues were helpful," she says, "They were willing to help me learn, help me grow and get me involved."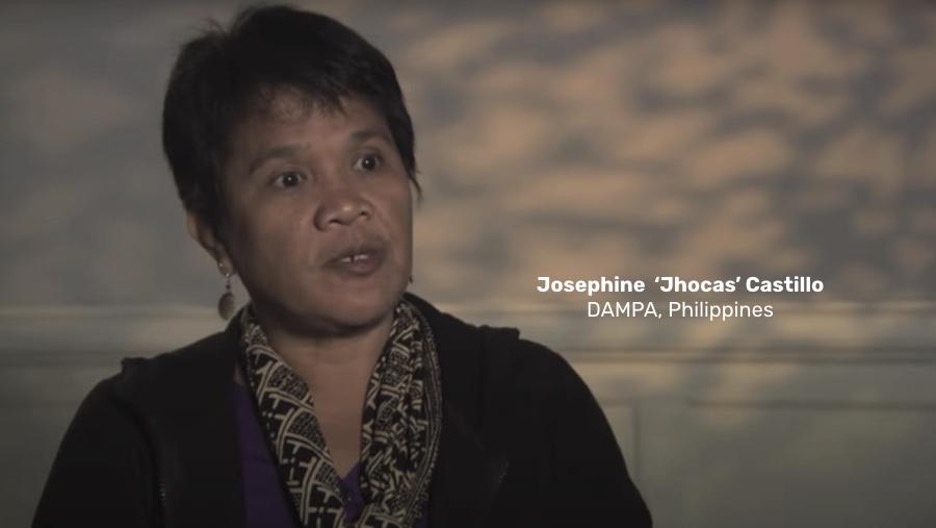 'Jhocas' Josephine Castillo, Philippines
"Women should be consulted from the start," Jhocas insists. "All the processes from the consultation to the implementation. We must be there, our presence must be there from the start so our voices can be heard."
Josephine Castillo is grassroots community leader and organiser with DAMPA in Manila, Philippines. DAMPA is the Tagalog (a local Philippine dialect) word for a poor person's home. An organizational acronym which roughly translates to Solidarity with Poor Filipinos.
Jhocas says women in the community can help partners better identify vulnerabilities. "We are the ones who are in the community so we know what we need," she says. "Resilience building plans must be inclusive."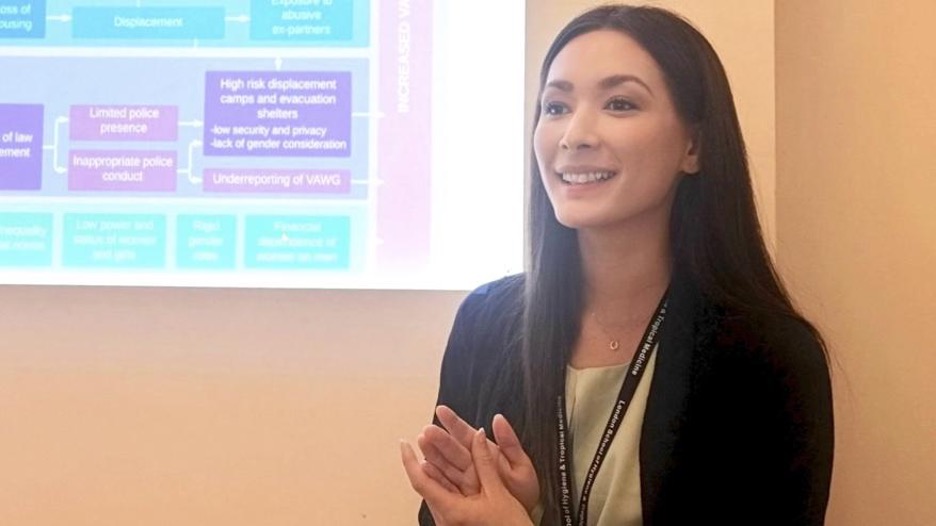 Alyssa Thurston, Japan
"You cannot care about women and girls without including them as key stakeholders," Alyssa says. "Engage women and girls as advocates for disaster risk reduction and climate adaptation. Elevate their status and shift the roles within households and communities, especially in the aftermath of disasters."
Alyssa Thurston is a Policy Officer at CDAC Network, working to improve communication, community engagement, and accountability to disaster-affected communities. She is part of a research team at the London School of Hygiene and Tropical Medicine that published a global review of the impact of disasters caused by natural hazards on women's and girls' risk of violence.
"Disasters increase environments that enable violence against women and girls," Alyssa says. "The failures of law enforcement and low security of displacement camps or evacuation shelters make these settings especially dangerous."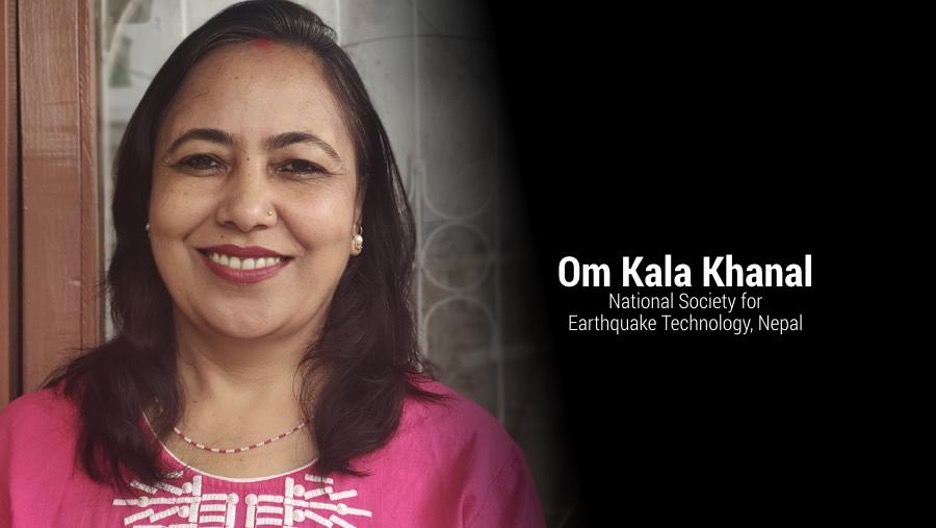 Om Kala Khanal, Nepal
"There is still a societal perspective that limits women's potential," Om says.  "In a male-dominated society like Nepal, women are not considered eligible for leadership roles; only good for supporting roles."
Om Kala Khanal is a Social Development Officer working with the National Society for Earthquake Technology in Nepal. She trains women on disaster preparedness through community-based disaster risk management, community-level search and rescue and basic emergency medical response. Om and her colleagues support women-owned social businesses that deliver life-saving solutions like non-structural mitigation and earthquake 'go bags'. She is motivated by a vision of making earthquake-safe communities across Nepal.
Om says women are starting to realize their own importance and see how their work in communities has increased everyone's understanding about disasters. "The most important aspect of all our activities and training is to enhance the understanding of women in society," Om says. "We do this by linking their learning and their livelihood. It's about giving women confidence and economic independence."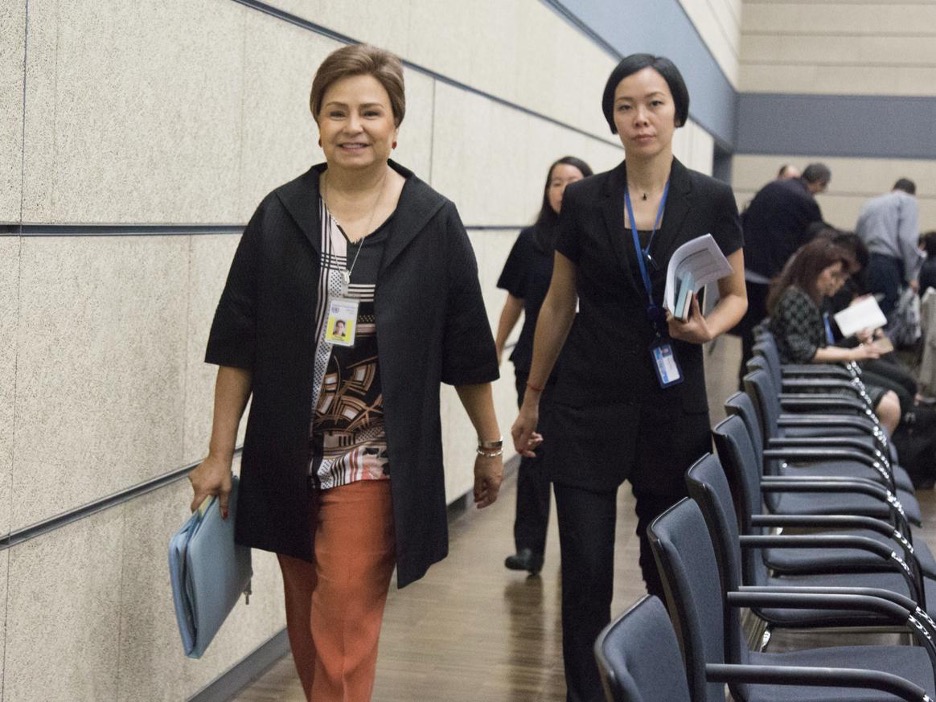 Aiping Chen, China
"When it comes to addressing the issue of climate change in developing countries, women as a group stand out, "Aiping says. "In the fight for sustainability and development issues like poverty, water scarcity and climate change, women often lead those groups that voluntarily organize people and work on those issues."
Aiping Chen has worked at the United Nations Climate Change Secretariat for the past twelve years focused on intergovernmental processes, climate change mitigation, adaptation and supporting the implementation of climate change related policies.
While women are leading at the community level, Aiping says there is still a long way to go to reach gender equality in leadership. 
"With mid-level workers women are the majority. When it comes to decision-making, then women almost disappear. Women are significantly underrepresented compared to men at the senior levels of governments."
Pham Thi Dieu My, Viet Nam
"Women still have a limited voice in disaster risk reduction," My says. "Women work hard to protect their families before, during and after a disaster, but they are sometimes not included in disaster planning."
Pham Thi Dieu My is the Director of the Centre for Social Research and Development (CSRD) and Executive Board Member for the Vietnam River Network (VRN). She works on a project called Strong Roots, Strong Women that empowers women for community and coastal ecosystem resilience in Central Vietnam. The initiative received the 2021 RISK Award of the Munich Re Foundation.
---
Join the Women's International Network on Disaster Risk Reduction by clicking here.
The Women's International Network on Disaster Risk Reduction (WIN DRR) is a professional network to support women working in disaster risk reduction, in all their diversity. WIN DRR promotes and supports women's leadership in disaster risk reduction across the Asia Pacific region, and aims to reduce the barriers faced by women and empower them to attain leadership and enhance their decision-making in disaster risk reduction. WIN DRR is supported by UNDRR and the Government of Australia.
Please note: Content is displayed as last posted by a PreventionWeb community member or editor. The views expressed therein are not necessarily those of UNDRR, PreventionWeb, or its sponsors. See our terms of use