Your experience on PreventionWeb
Please help us improve PreventionWeb by taking this brief survey. Your input will allow us to better serve the needs of the DRR community.
Documents and publications
Who cares of the impact on climate change on hunger and under-nutrition: a plea to the international community to ensure food and nutrition security for the most vulnerable in a changing climate
31 March 2014
Source
Action Against Hunger International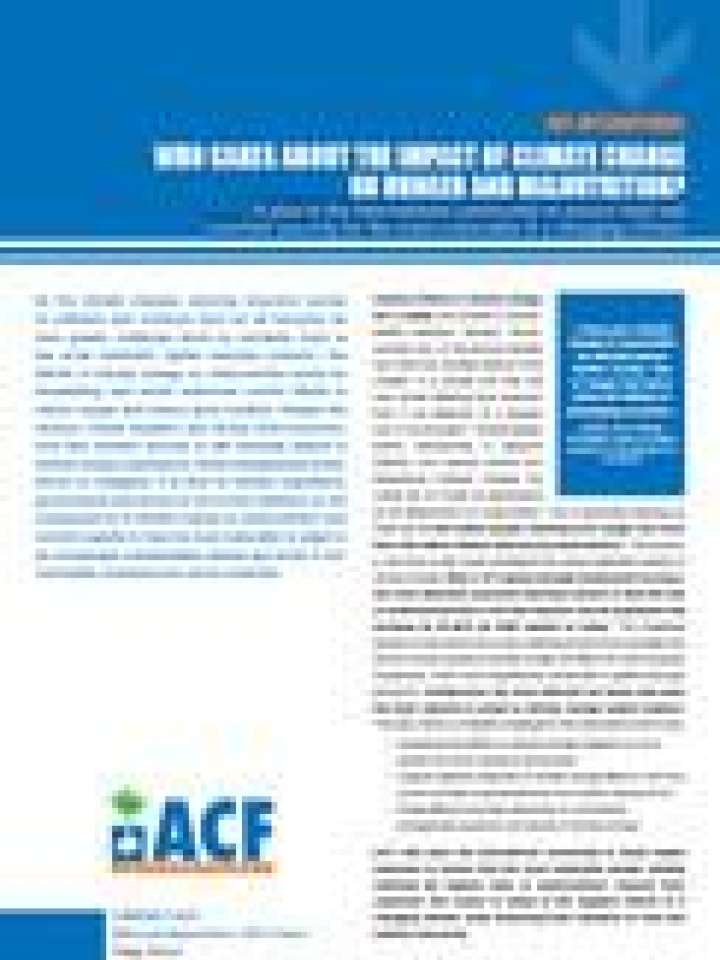 This paper discusses the impact of climate change on under-nutrition and current efforts in reducing hunger. It addresses the call to climate negotiators, governments and donors to focus their attention on the consequences of climate change on under-nutrition, and commit urgently to help the most vulnerable to adapt to an increasingly unpredictable climate and world. Thus this paper draws the following recommendations: (1) increasing financial support for nutrition specific and sensitive interventions; (2) increasing funding devoted to adaptation in the most at-risk countries, prioritizing actions for the most vulnerable groups, households and individuals; (3)  prioritizing adaptation programs that include well-defined food and nutrition security objectives.