Your experience on PreventionWeb
Please help us improve PreventionWeb by taking this brief survey. Your input will allow us to better serve the needs of the DRR community.
Documents and publications
The United Nations World Water Development Report 2022: Groundwater: Making the invisible visible
21 March 2022
Source
United Nations Educational, Scientific and Cultural Organization - Headquarters
Food and Agriculture Organization of the United Nations - Headquarters
United Nations Human Settlements Programme - Headquarters
United Nations Development Programme (UNDP)
United National Industrial Development Organization
World Bank, the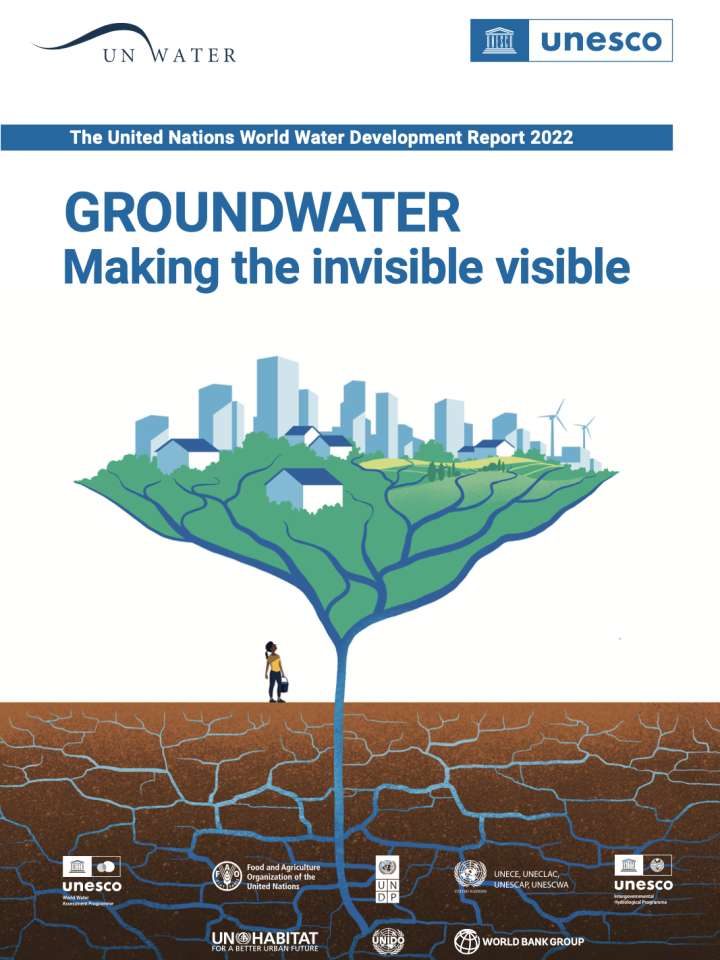 ISBN/ISSN/DOI
978-92-3-100507-7 (ISBN)
The report describes the challenges and opportunities associated with the development, management and governance of groundwater across the world. It aims to establish a clear understanding of the role that groundwater plays in daily life, of its interactions with people, and of the opportunities for optimizing its use in order to ensure the long-term sustainability of this largely available yet fragile resource.
This latest WWDR is particularly unique: it is the first time that our report has focused on a specific element of the global water cycle – in this case, groundwater. In other words, the topic (or theme) of this year's report is more than just an angle or perspective through which to explore the role of water across various social, economic and environmental goals and objectives, it is about the resource itself. And more importantly, it concerns a critical freshwater resource that has remained 'under the radar' for far too long.
(10.74 MB/PDF)
(11 MB/PDF)