Your experience on PreventionWeb
Please help us improve PreventionWeb by taking this brief survey. Your input will allow us to better serve the needs of the DRR community.
Documents and publications
Public awareness and public education for disaster risk reduction: Action-oriented key messages for households and schools
31 October 2018
Source
International Federation of Red Cross and Red Crescent Societies (IFRC)
Save the Children International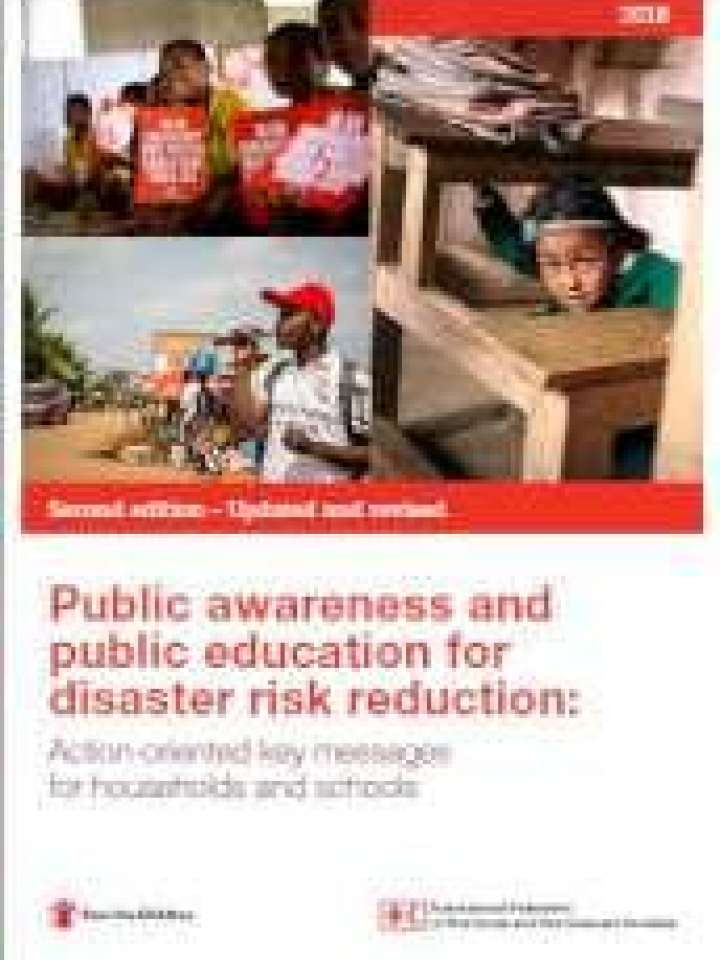 This second edition of the Public Awareness and Public Education for disaster risk reduction: Action-oriented key messages for households and schools provides messages for all types of hazards including 13 major hazards and family disaster preparedness. The first edition published in 2013 drew from widely disseminated, authoritative sources from across the globe and were developed through inter-agency consensus.
In 2014, Save the Children joined the effort and co-supported research and global expert validation. The revised key messages, in this second edition, are updated to cover additional hazards and have been reviewed for integration of climate change messages, messages regarding pets and livestock and child protection-specific guidance during crises and emergencies. Subject matter experts from partner organizations globally have researched and validated specific messaging for seven additional hazards. This new edition is a revised, updated and enhanced tool, building on the first edition, for practitioners around the world. IFRC and Save the Children invites Red Cross and Red Crescent National Societies, national disaster management organizations, non-governmental organizations and inter-governmental organizations to be part of the continued global validation project, with the objective of adapting and adopting key messages at the national level. To that end, this document provides a well-researched template and starting point.